Veteran Brothers Take Fellow Vets Beyond Selfies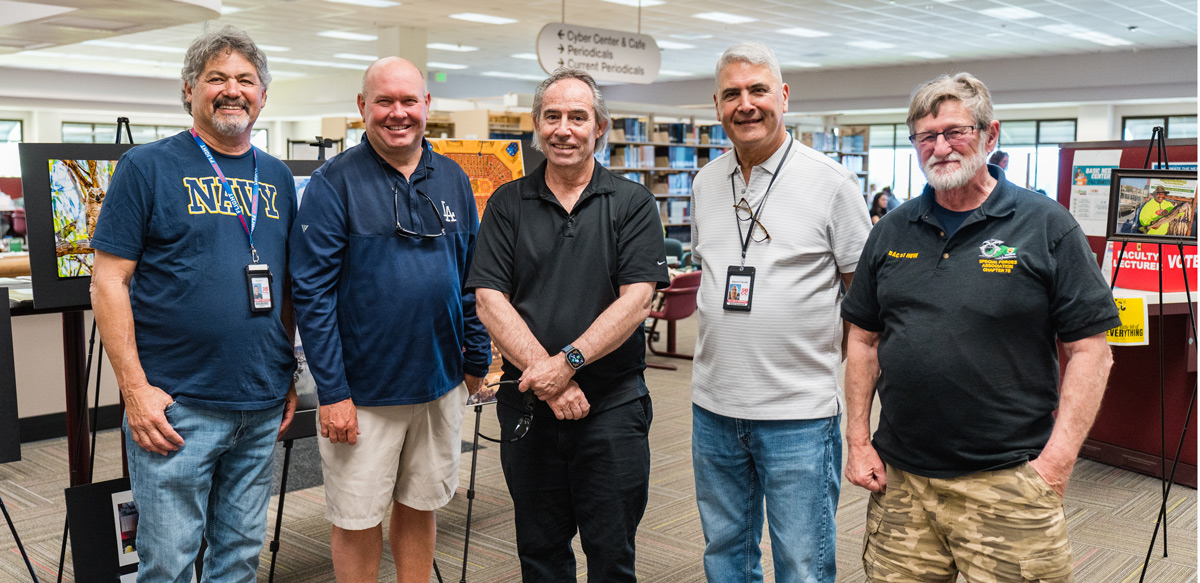 By How Miller
Once upon a time there were two brothers. One joined the Army and the other joined the Navy.
Bill Espinosa, the elder brother got into some classified work that kept him away from combat, but was critical work, and eventually became a college professor. Steve had a far different experience, serving with the Sea Wolves in the Mekong Delta providing helicopter transport mainly for Special Ops missions, such as inserting and extracting SEALs and others into enemy held territory. He did both mechanical work and crew work. He eventually retired from the Santa Barbara Fire Dept.
Many years later they were invited to participate in a photography class for veterans at a Santa Barbara City College extended learning center. They found the experience so worthwhile that, when the instructor was unable to continue, they offered to take over the class, working totally for free. What was somewhat unique about the class is that it was sponsored by Canon USA. Their representative Art Van Dolan provided the class with two high class printers, ink, photo paper, loaner cameras, and advice. All Canon asked in return was a report at the end of each class showing the participants, short bios, and some of their photos.
Bill and Steve jumped right into upping their game. Building on the prior class, they came up with presentation materials for each subject to be covered, and learned a lot more as they studied the material themselves. They titled the class "Beyond Selfies", as the objective was to teach each student (veteran or spouse) how to use the equipment they already had, taking it off "Automatic", while learning the basics of photography. Included was how to use Adobe Bridge and Photoshop to bring out details that seemed lost in many pictures, resulting in top quality photographs. SBCC provided the computers and the software.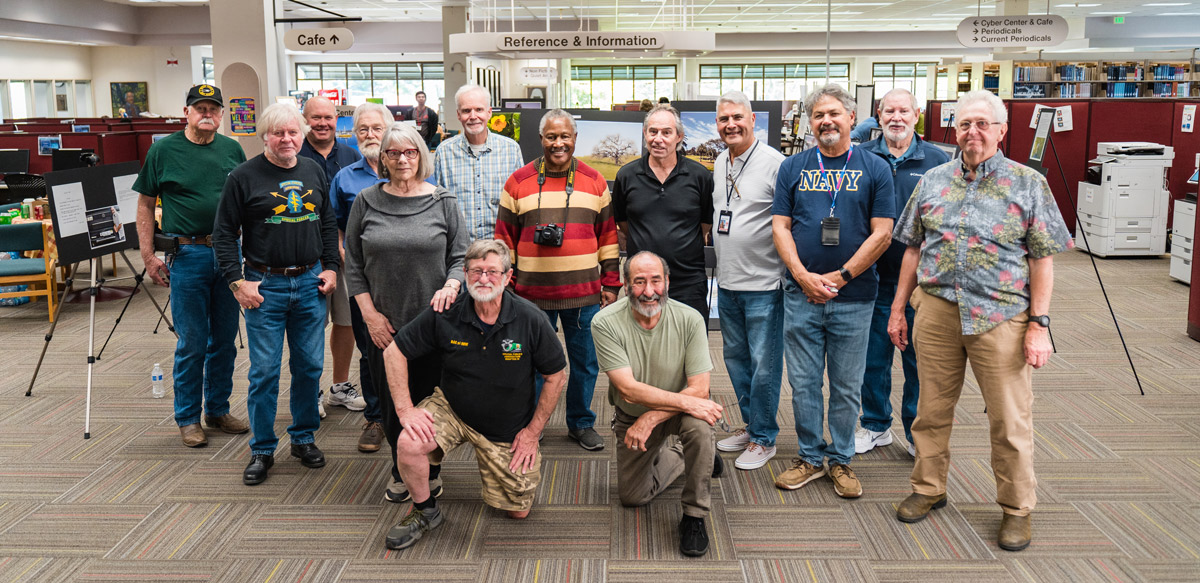 Areas covered ranged from a thorough understanding of the exposure triangle to High Dynamic Range techniques, including merging multiple shots of the same subject. Assignments were given, with the results being displayed for the class along with discussions of techniques used, obstacles overcome, and student critiques. A favorite of mine was the concentration on how to deal with backlit subjects. We had in-class practice sessions for each technique. Bill and Steve made sure each of us was comfortable succeeding with our own wide-ranging brands and types of cameras.
Next, we had to learn how to make those photos work with the high-class printers we had. One was a Canon desktop 1000 model that used 10 or so ink cartridges. The other was a floor model, Canon 2100, for making poster sized prints. Naturally many of those went up on our classroom walls. A lot of pride was evident when those went up, seeing how much better photos we were now producing. At the end of the semester, we had an exhibition near our classroom. Many people from SBCC showed up and were very impressed. We even got new students from the attendees.
The next semester had many repeat students, and new students as well, in part due to the class now being open to first responders and spouses. At the same time, word was spreading at the City College, and this last class was invited to exhibit at the library on the main campus. That turned out to be a great success. Many notables attended from the college, the president of the Santa Barbara Foundation who had decided to pitch in some help, and a few community photography people, including Mike Eliason, famous news photographer and instructor. Mike also did a very helpful presentation at one of our classes, and ran into some of his old students there. And a current UCSB student, Jimmy Zahn, came and took pictures of the event.
Art Van Dover, our Canon sponsor, was also able to show up. He was quite happy with the accomplishments of Bill and Steve, the students, and the exhibition. He was quite pleased with how well City College has warmed to the class.