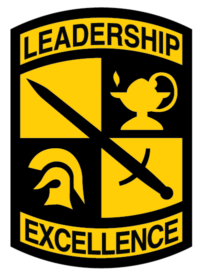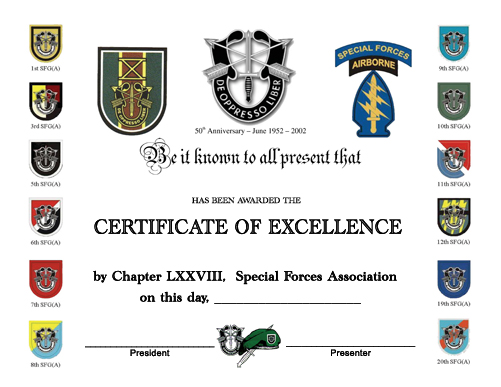 Chapter 78 provides a Special Forces Association award to a Senior ROTC cadet nominated by the Professor of Military Science. Criteria for the award varies from universities or colleges but is generally open to male and female cadets that maintain a high scholastic apptitude, high score on the military fitness test, excel at the institution's military science program, and most importantly exhibit those aspects of good judgement and leadership skills.
Chapter 78 awards a framed certificate and the Special Forces Association service ribbon and medal. In addition, the awardee is presented a Chapter 78 coin. The presentations are made at the Cadet's annual school awards program by a member of the Chapter.
Chapter 78 currently supports the following named universities and colleges in the award program.
Readers are invited to contact the Chapter if there is a university or college that would like to be added to our list of supported institutions.
University of California, Irvine

Chapman University

Bible Institute of Los Angeles (Biola)

Whittier College

Vanguard University of Southern California

Hope International University

Concordia University
Azusa Pacific University

University of LaVerne

University of Redlands
University of California Los Angeles
California State University Northridge (CSUN)

Pepperdine University

Loyola Marymount University (LMU)

Mount St. Mary's College (MSMC)

California State University Los Angeles (CSLA)

National University

University of Phoenix (Los Angeles)

Westwood College
University of Southern California
California State University, Long Beach

California State University, Dominguez Hills

University of California, Irvine