Chapter Meetings
Chapter 78 holds monthly meetings, generally on the third Saturday of the month, at the Joint Forces Training Base in Los Alamitos, California, home of C Company, 19th SFGA. Often the meetings feature speakers, speaking on a wide range of topics of interest to our membership.
Photo: At the February 2022 meeting, Nimo brought five members of his community that he served with in Afghanistan. With Chapter member Nimo acting as translator, we had an excellent question and answer session with these men, who described their horrific flight through chaos and death as their country disintegrated.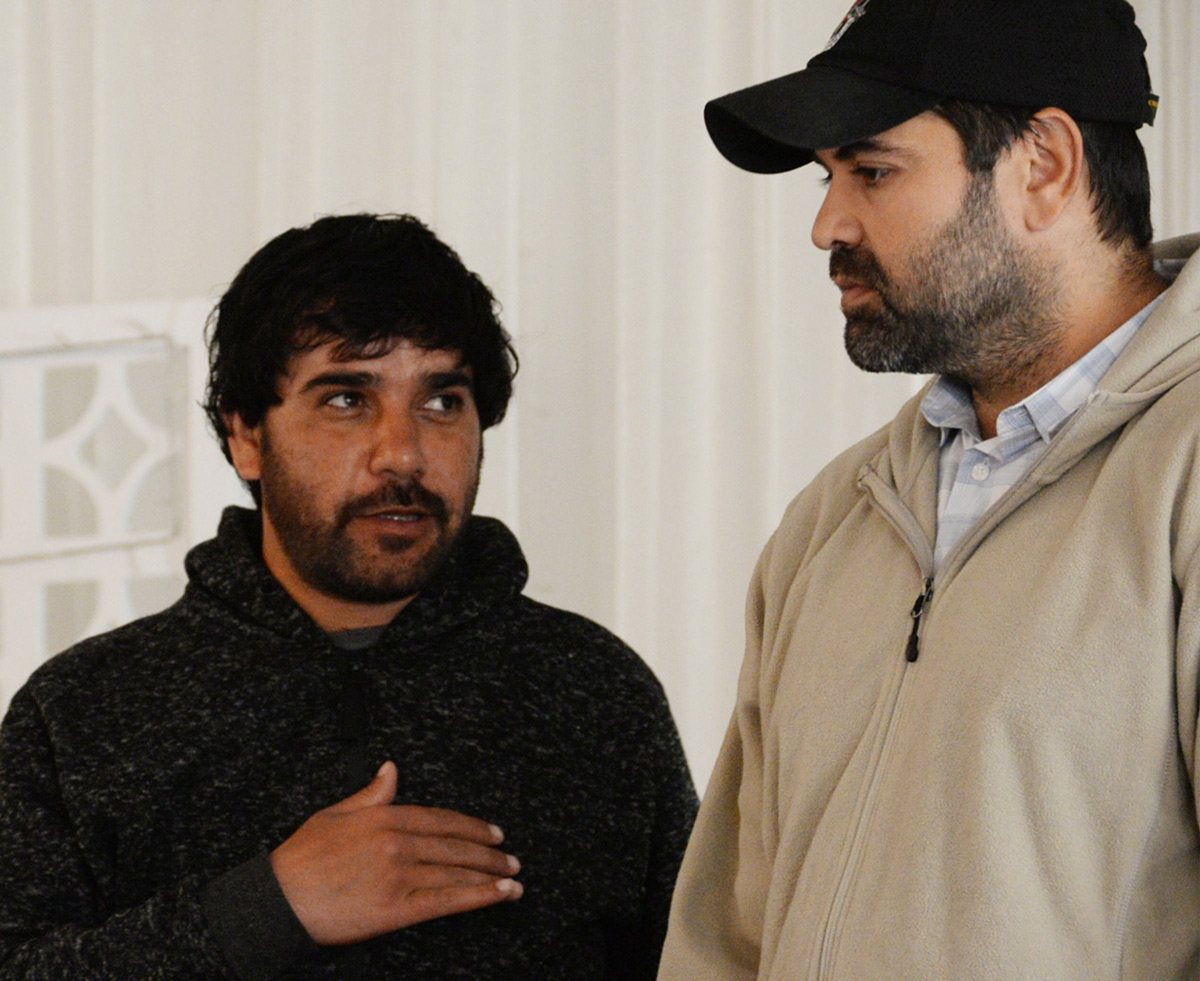 Day at the Range
Once or twice a year Chapter 78 holds "Day at the Range" events in lieu of their monthly meetings. The events often include a shooting instructor to help members refresh and refine their skills.
Photo: Artimis Defense Institute instructor Ivan declares Dennis DeRosia the "King of the Hill" Shoot Out winner.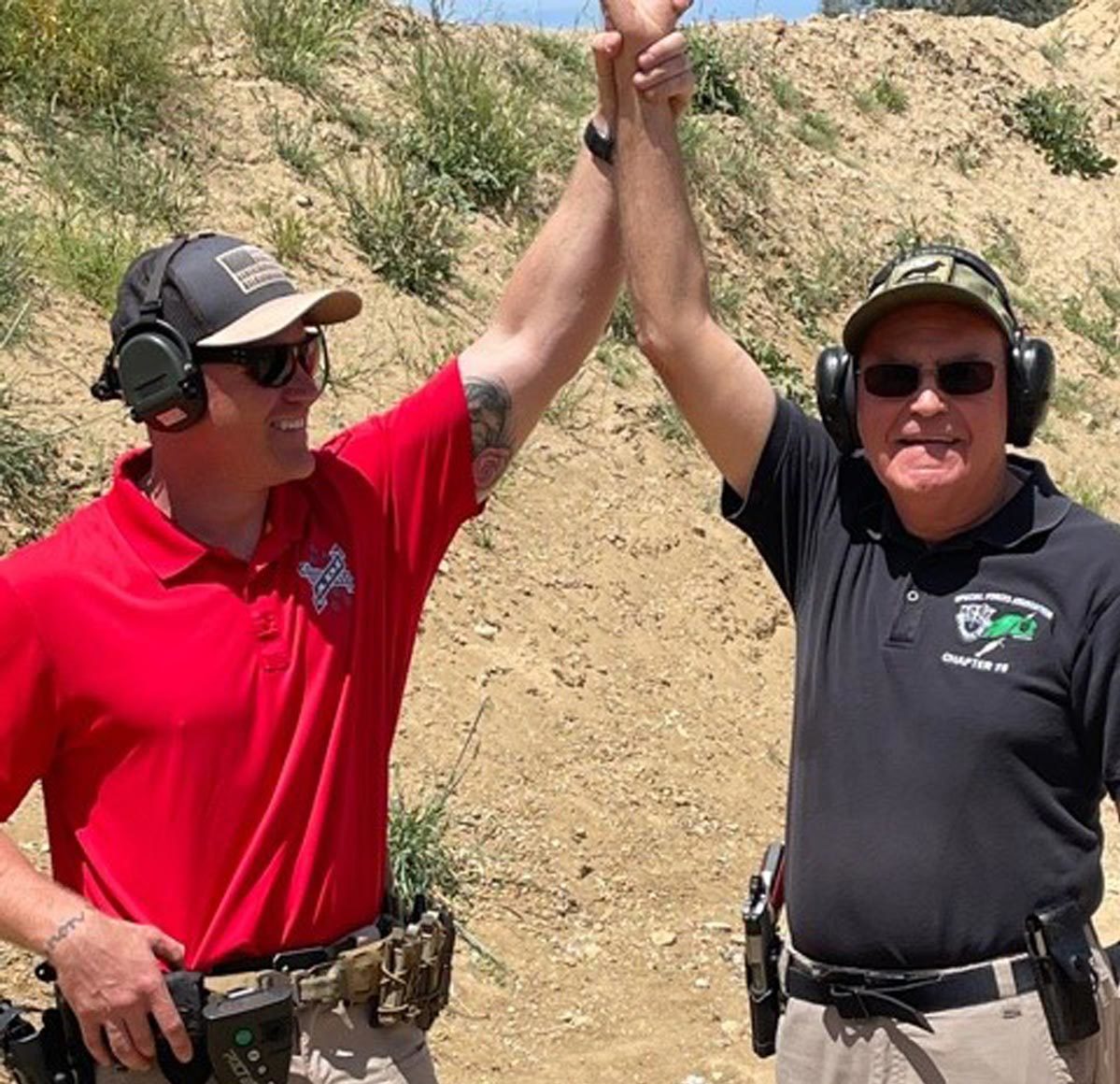 SFA Annual Convention
In 2021, Chapter 78 and Chapter 51 co-hosted the annual SFA Convention which was held in Las Vegas, NV. This convention is held every year, with a different chapter as the sponsor. The SFA convention provides a great opportunity to meet up, or reunite, with SFA members from all over the nation.
Click here for more about the 2021 SFA Convention and for a list of the conventions featured speakers, including links to videos of their presentations.
The 2022 SFA Convention is being hosted by SFA Chapter 4-24 and will be held in their home town of Colorado Springs, CO. To learn more about how to register and about the fantastic line up events, visit specialforcesassociation.org.
Photo: Today's and yesterday's medics mixed at SFACon 2021 after the SF Medic forum presented by Chapter 78's Dennis DeRosia.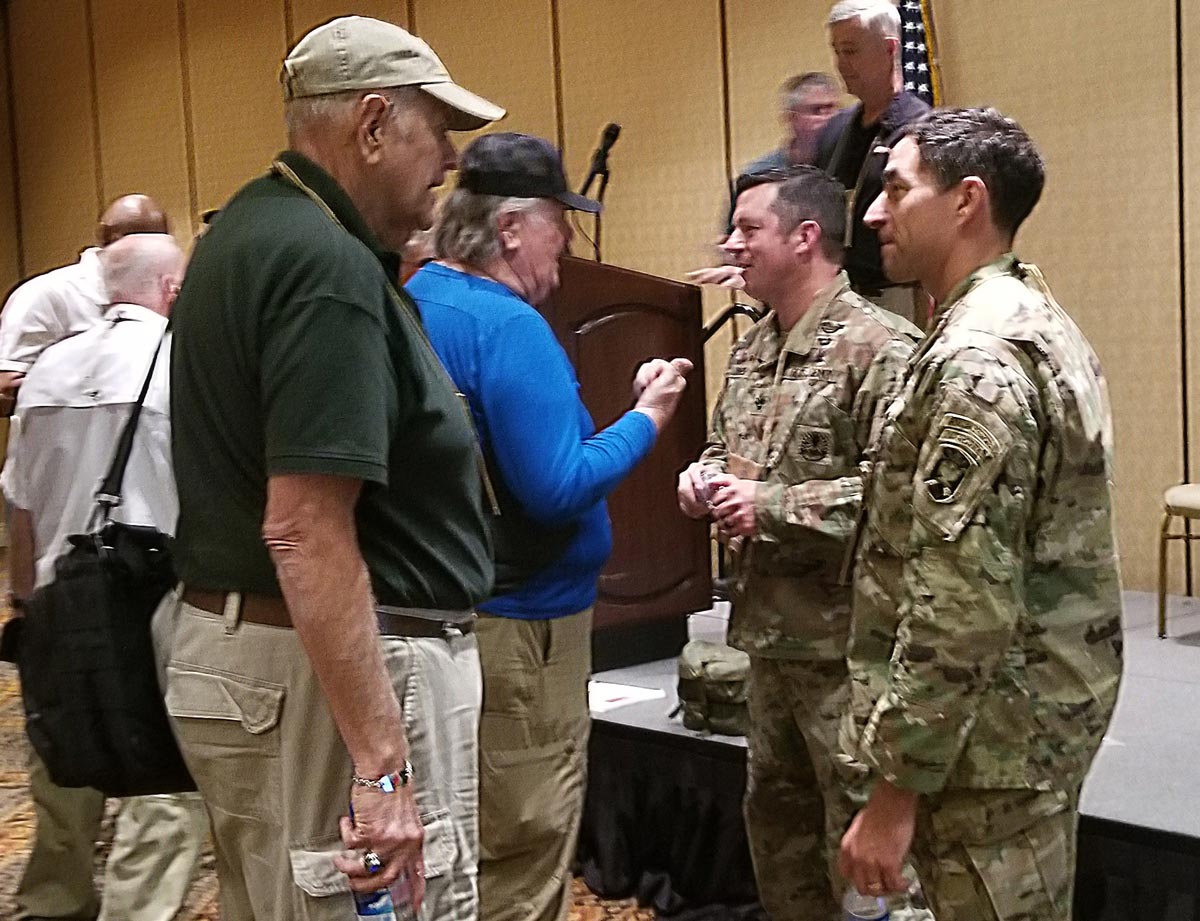 Green Beret Shooters Cup
In the years including 2011-2013, Chapter 78 held the SFA Chapter 78 Shooters Cup. The event raised money and and also awareness for The Green Beret Foundation, which assists health and welfare programs that aid Special Forces warriors. The 5-team action pistol shoot was designed to test the competitor's skill with a hand gun, their situational awareness, physical stamina, target selection and how they work together as a team. Shooters were challenged to keep their heads in the fight under inconvenient and challenging situations. Teams duked it out to claim bragging rights as the the winning team — with the best shooters and strong teamwork.
View videos for each year's event at the SFA Chapter 78 YouTube Channel in the SFA78 Shooters Cup playlist.

Photo: Ramon Rodriguez, and GBSC winning LAPD Team, LA Lawmen Blue, and Terry Cagnolatti team coordinator.