Urge Congress to pass the Afghan Adjustment Act
.Join VFAI at the Evacuate Our Allies Coalition for Congressional advocacy days June 12th to June 16th. Click here for details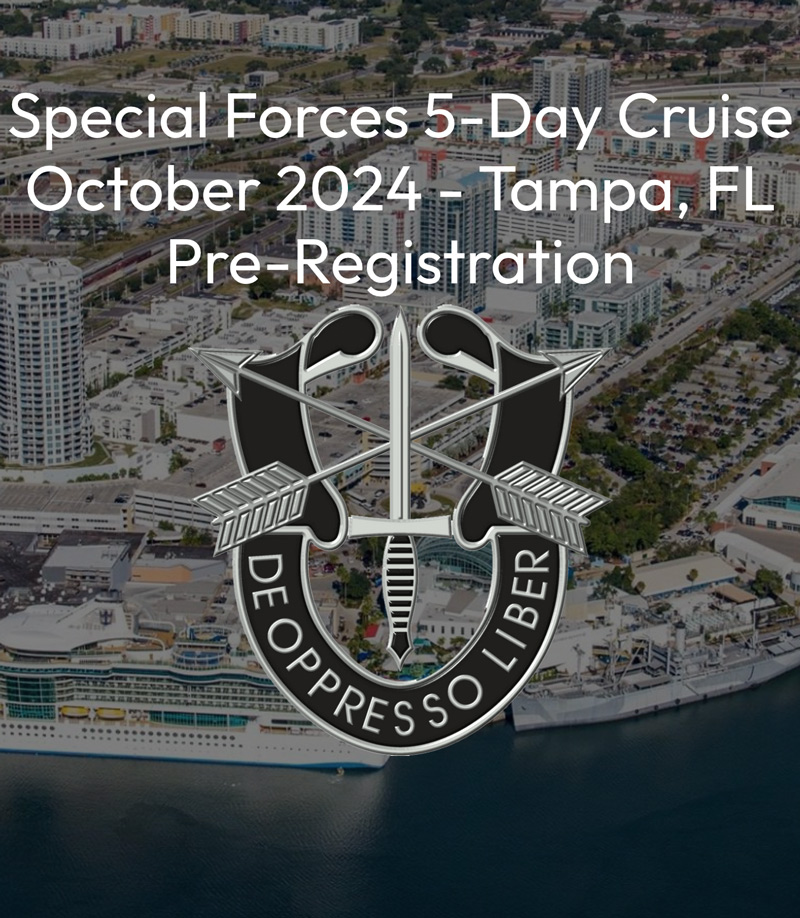 Special Forces (Global Gathering of Green Berets) Cruise Update:
We have over 330 registrations including 16 SF Alumni that have offered to donate a cabin to the following: 2 current serving SF Soldiers/spouse, 10 Gold Star Families, and 4 Medal of Honor recipients! In early discussions, we have a couple organizations interested in donating between 6-30 cabins for Special Forces Families. There is no better Regiment than Special Forces.
We still need 300 additional registrations before June 16th(ish) to ensure we can sign a contract for the entire ship. If you (and your teammates) are interested in this unique Special Forces gathering, please register soon. Register at: https://sfali.org/cruise-pre-registration-page/
Chapter 78 SENTINEL — the Newsletter of the Quiet Professional
Each and every month, in addition to Chapter 78 news, the Sentinel features stories of interest to the entire SF Community.