Teamhouse.SpecialForcesAssociation.org — the Special Forces Association new members-only website was launched in July 2021.
The reason for the new system is to bring our member records into a secure and manageable system — the main benefit for members is connectedness. Now it is possible for the benefits you've experience at a local level to be expanded nationwide.
For those considering whether or not to join SFA, many will see how the members-only access to a nationwide SFA brotherhood sets it apart from other groups supporting the SF community. Many other groups offer programs to assist veterans which are similar to SFA programs. But none provide the means for one-on-one networking on any level.
How the Teamhouse website works for SFA members:
Provides safe, secure, nationwide networking for our unique population.
Bridges the gap between those in and out of uniform — offering opportunities for service and assistance to both active and inactive members.
Members can list businesses and locate other SF-friendly businesses.
Members can find mentors to help with civilian transition.
Members exiting the military can find support the SF4Life programs.
An ever growing list of SF Brotherhood resources
How to log in and set up your Member Profile.
STEP 1:
Log in to the TeamHouse website at teamhouse.specialforcesassociation.org.
If you need your username or password, click the Forgot My Username/Password button. If you have a problem logging in lower section of this window you should use the "Click here" link for assistance.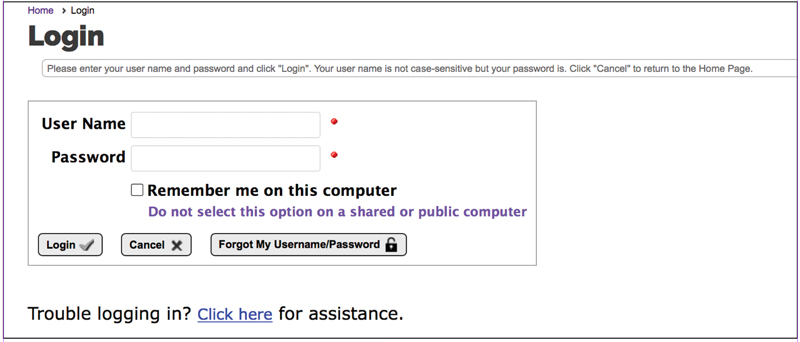 STEP 2:
Click on "Profile."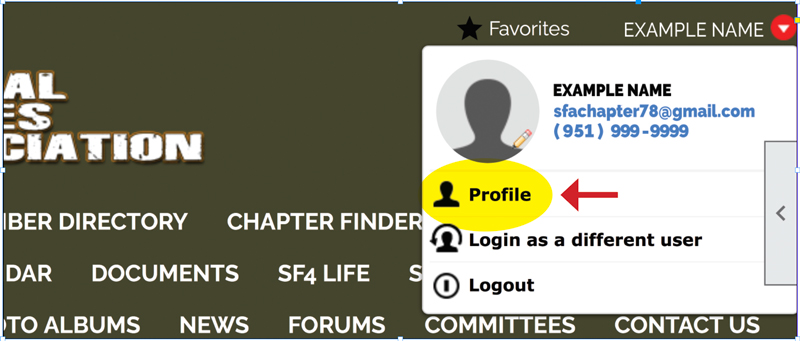 STEP 3:
After selecting "Profile" you will enter the "Member Profile" dashboard.
In the following steps you can update the sections (hightlighted in yellow) — "Basic Member Information," "Standard Member Directory," "Business Directory," and "Your Website Functions" section.