About SGM (Ret.) John Jakovenko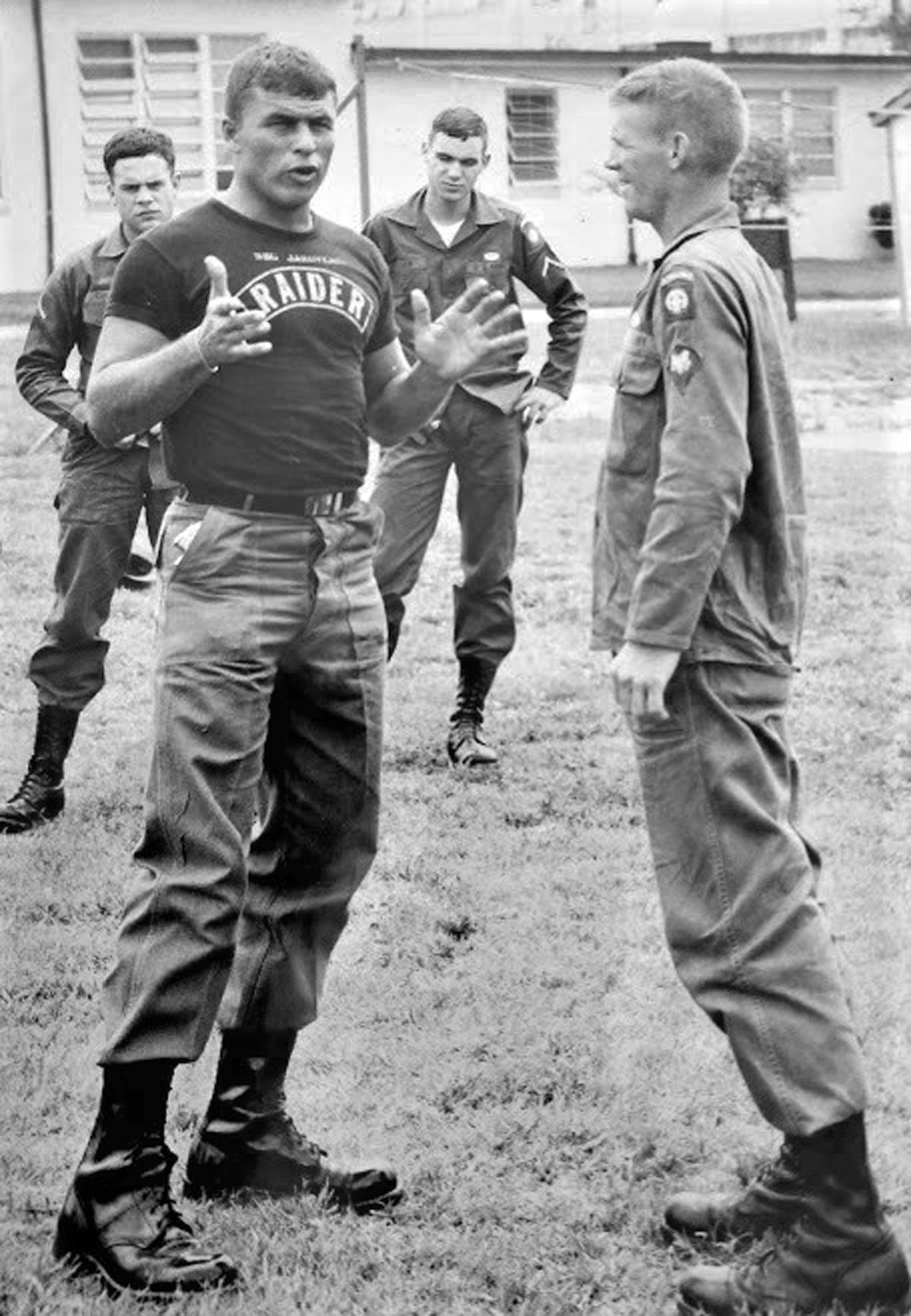 Then SFC John "Jake" Jakovenko was awarded the Silver Star on Dec. 7, 1970:
Sergeant First Class John Jakovenko, United States Army, distinguished himself by gallantry in action on 21 November 1970 as a member of an all-volunteer joint U.S. Army and Air Force raiding force in the Joint Chiefs of Staff directed heliborne assault mission to rescue United States military personnel held as prisoners of war at SON TAY Prison in North Vietnam. With contempt for danger, Sergeant Jakovenko exposed himself to enemy fire to place effective machine gun fire on the enemy and neutralize their automatic weapons positions. Sergeant Jakovenko performed in a heroic manner while under hostile fire. He provided covering fire to ensure the safe withdrawal of other units throughout the raid. Sergeant Jakovenko fought valiantly and fearlessly until the mission was completed. Sergeant Jakovenko's conscious disregard for his personal safety, extraordinary heroism against an armed hostile force, and extreme devotion to duty are in keeping with the highest traditions of the military service and reflect great credit on him and the United States Army.