Steve Bric
Honorary Member
DATE OF SERVICE: 01/70 – 01/76 plus ROTC four years college
UNIT OF SERVICE: US Army ADA at Ft. Bliss and Ft. Ord BCT Committee Group
MILITARY SCHOOLS ATTENDED: 1970 Officers Basic — 1970 MOS School ADA Nuclear
HIGHEST RANK OBTAINED: 1st LT
CIVILIAN CAREER: Worked in the carpet yarn world from 1973 to to retirement in 2020. Sold wool and nylon yarns to carpet mills. In 1995 founded Hibernia Woolen Mills, a wool carpet mill, which was sold in November 2017.
EDUCATION: Bachelor degree in Marketing at the University of Santa Clara, graduating in June 1969
ANYTHING SPECIAL ABOUT YOUR MILITARY SERVICE: First was losing my hero brother Bill Bric, Special Forces and a part of of the secret SOG teams in Vietnam. He was KIA on August 23, 1968 at FOB4 CCN. (Sentinel, August 2018)
Secondly, the privilege of training young men in Boot Camp how to survive and win.. four NCO Vietnam vets made me look good — our family is BLESSED!
My general journey from ROTC commission as a 2nd LT from ADA (Nukes) at Ft. Bliss and White Sands to OIC at Range 36 Ft. Ord BCT Committee Group — then some time in active Reserves for 2 1/2 years. My service was a privilege.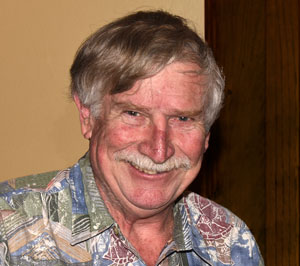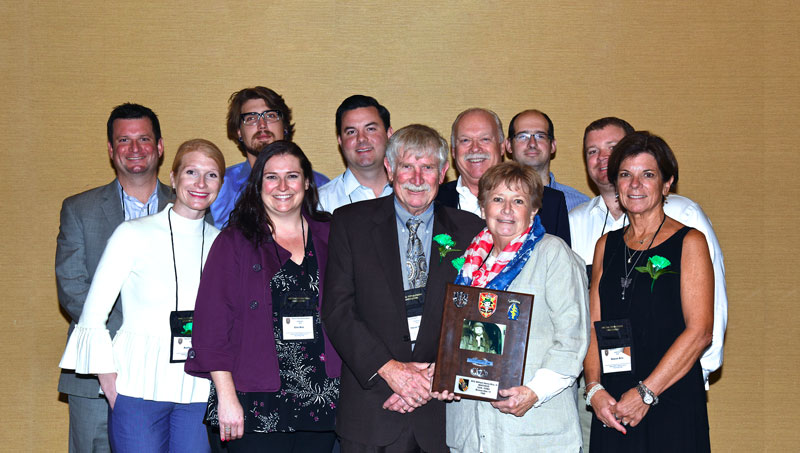 Steve Bric at front center, with his family at Memorial Service Breakfast on August 23, 2018.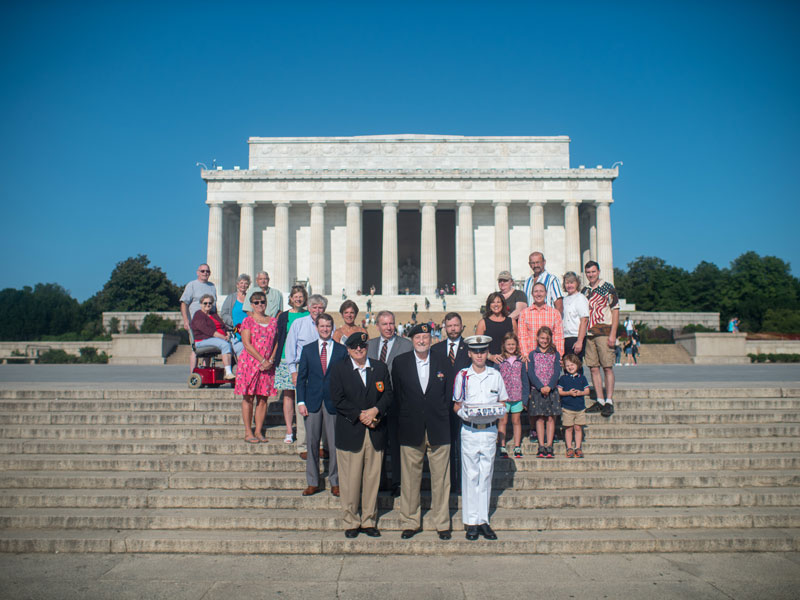 Gold Star family members and survivors of the August 23, 1969 Assault on FOB 4 at the Lincoln Memorial. Front row, left to right, Doug Godshall and Dan Thompson. Third row on left is Steve Bric, Gold Star brother of PFC William Henry Bric, III and honorary member of SFA C-78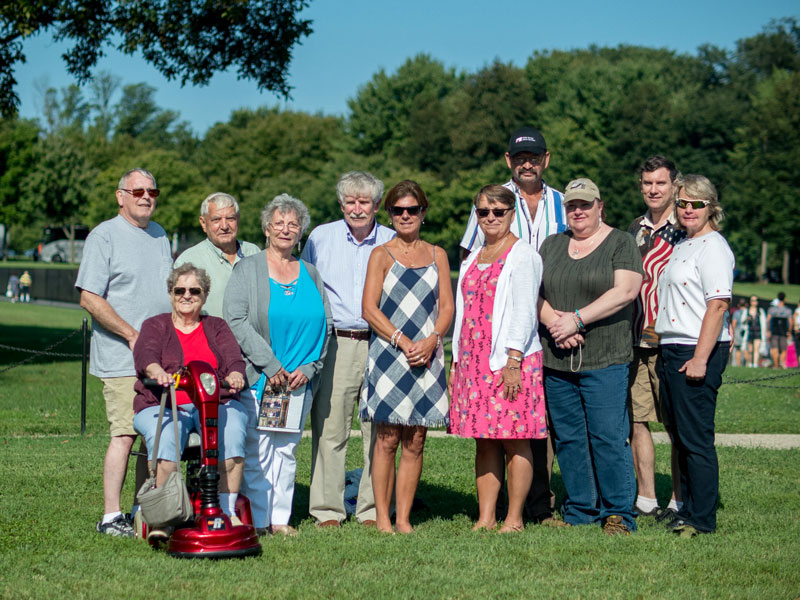 Gold Star family members at The Wall, Washington, DC, August 23, 2018