Jim Suber
Gold Star Family Member
I was raised in a military family — my father was 30+ year career Air Force, and many family members on mother's side were also career military (Navy, Marines). I was born in Albuquerque, and then lived in Denver, Ankara (Turkey), St. Louis, San Francisco, and San Antonio. I went to high school and college in St. Louis.
As an adult (never in the military), I have lived in Orange County longer than anywhere, but, before that, in Oklahoma City and Dallas-Fort Worth. I have worked in commercial real estate for my entire career — brokerage, development, investment and consulting. Unique to the profession, I work on projects (usually office and industrial properties) throughout the United States and Canada.
My special interests include US history, world history, travel, French and tennis!
How did I learn about Chapter 78? After 48 years (yes, 48!) of wondering if I'd ever meet someone that knew and served with my oldest brother, Randy Suber (MIA November 13, 1969 in Laos) in The Secret War, I met Tilt at the January 2018 DPAA MIA Family Update conference in San Diego. An absolute blessing! Needless to say, Tilt soon introduced me to, at least, nine fellow MACV-SOG CCN recon men that knew and served with my brother (including a man that ran on two missions with RT Oregon, a man that served as Covey on the team's last mission, and a man that led the "Brightlight Team" to rescue the team).
It's an honor to attend the Chapter 78 meetings. Amazing men!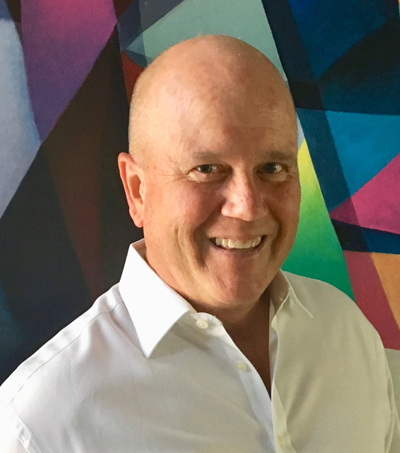 About Randy Suber
Randy Suber graduated from High School in 1965 and then attended New Mexico Military Institute. He also completed one year at the University of Maryland-Munich.
SFC Randy Suber (MACV-SOG CCN) along with his "One-Zero" teammate SSGT Ron Ray went MIA in Laos on November 19, 1969.
John Stryker Meyer's story "11-13-1969 — SSGT Ron Ray and SFC Randy Suber MIA: Decades Later a Chance Meeting Leads to Answers for Family" in the November 2019 issue of the Sentinel provides details about the incident.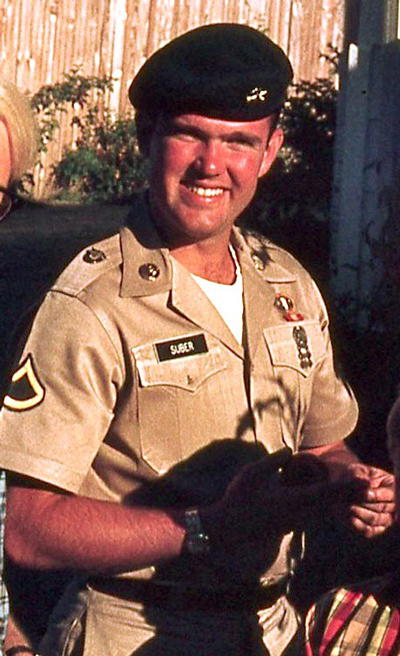 SFC Randy Suber, MIA November 13, 1969 in Laos