Jim Duffy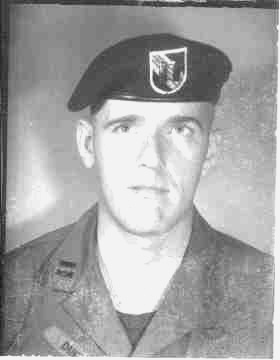 Date of Service:

1964-1987

Unit of Service: Army Aviation, Artillery, Special Forces, Intelligence
Military Schools Attended:

W.O. Flight Training, Air Traffic Controller, OCS, Airborne, Special Forces, Command & General Staff College, Defense Intelligence College, Defense Language Institute

Highest Rank Attained:

Lieutenant Colonel

Civilian Career: Corporate Security, Investigator, FFL, Firearms Instructor, Self Defense Instructor
Education: Northeastern University, University of Maryland, University of North Carolina, University of Pineland, University of Vietnam, San Fernando Valley State College (B.A.), University of Southern California (M.A.), U.S. Embassy School of Chinese Language and Culture, U.S. State Department Language School
Military Service Remembrances:

Had the privilege and honor as a Army Special Forces "A" Detachment Commander in combat;

service as a Foreign Area Officer – China/East Asia; s

erved in South Korea, Vietnam, Germany, Taiwan and Hong Kong;

traveled on assignments to countries such as the Philippines, Malaysia, Perreng, Singapore, Japan, China, Macau, Austria, Indonesia, Thailand and Burma
Webpage Dedication
This web page is a collective effort of many who served with Detachment A-109 at Thuong Duc District, Quang Nam Province , Vietnam from 1966 through 1970. The webpage is dedicated to them and especially to all those who paid the ultimate sacrifice in combat operations on site or in the surrounding area of operations. It is dedicated to the U.S. Army and Vietnamese Special Forces members as well as the CIDG (Civilian Irregular Defense Group). All served with such great skill, honor, loyalty and courage.
It was by far the best assignment in the U.S. Army to have the privilege to serve on a Detachment "A"team for any Special Forces soldier. The opportunity to serve with a team of American and Vietnamese professional soldiers under very challenging circumstances was truly unique. In retrospect, I am awestruck by the required skills and depth of understanding it takes by everyone on the team to make the primary mission a success.
A-109 Thuong Duc camp was built to monitor and assess enemy activity between the rural areas of the west and the more populated coastal plain. The camp lay west and south of Da Nang . It helped protect Da Nang from an attack from the west. Additionally, it was positioned in a key river valley that enabled its patrols to monitor critical enemy activity.