2022 Awards
School/Presenter(s)
Recipient(s)
Date/Location Presented

USC: Steve Bric

Cadet David Gillies
28 April 2022


USC Los Angeles Campus


Los Angeles, CA
UCLA: James Cragg
Cadet Paul Ko
22 April 2022
UCLA Campus
Ackerman Grand Ballroom
Los Angeles, CA

Claremont McKenna College: David Gibbs

Cadet Alden Wendt

23 April 2022
Mountain Meadows Golf Course
Pomona, CA
Cal State Fullerton: Gary Macnamara
Cadet Lauren Cully
12 May 2022
Cal State Fullerton Campus
Fullerton, CA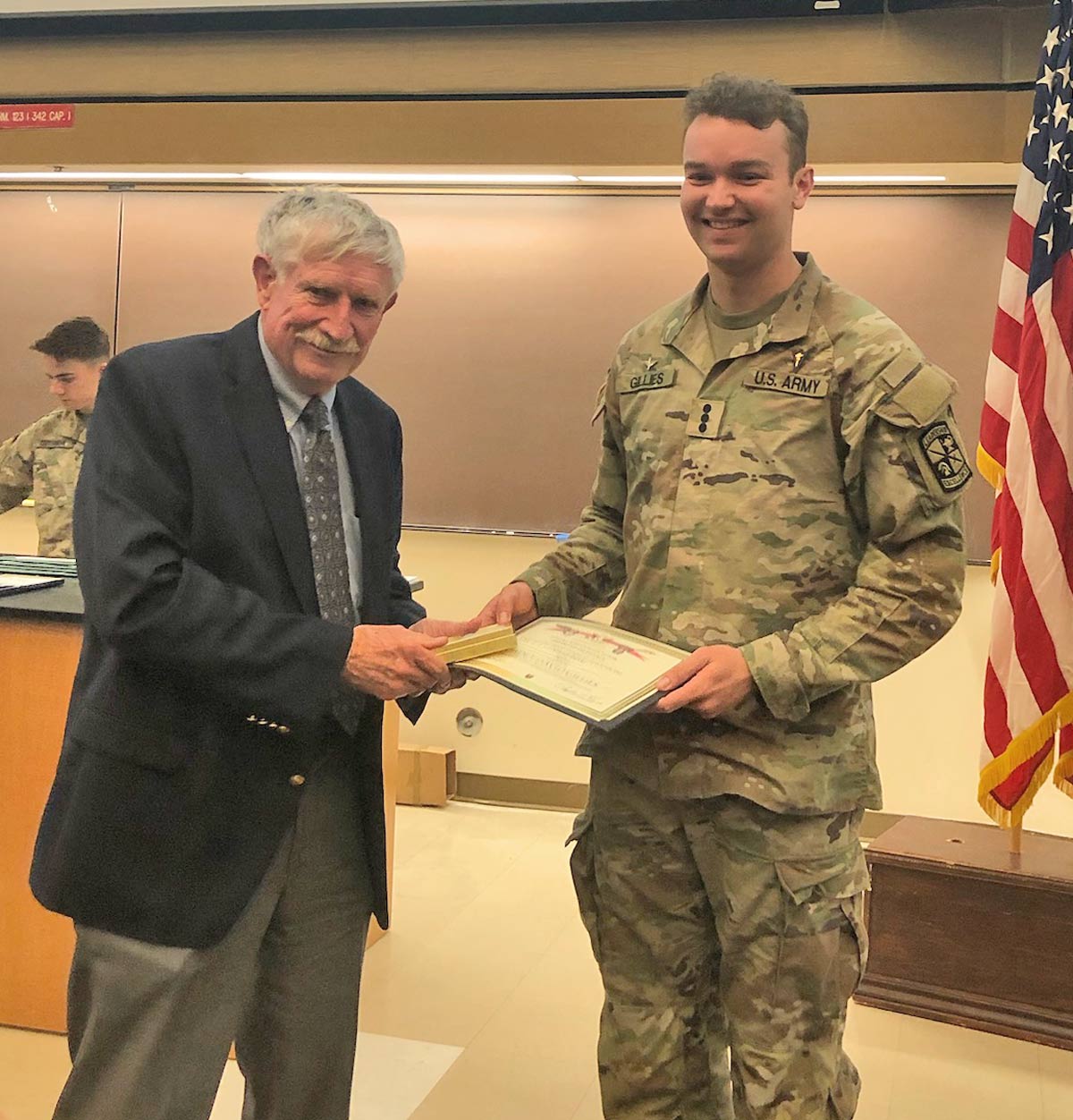 Left to right Chapter 78 member Steve Bric presents the Chapter 78 ROTC Award of Excellence to USC Cadet David Gillies on April 29, 2022 at the ceremony that took place on the USC campus in the SGM Building in Los Angeles, California.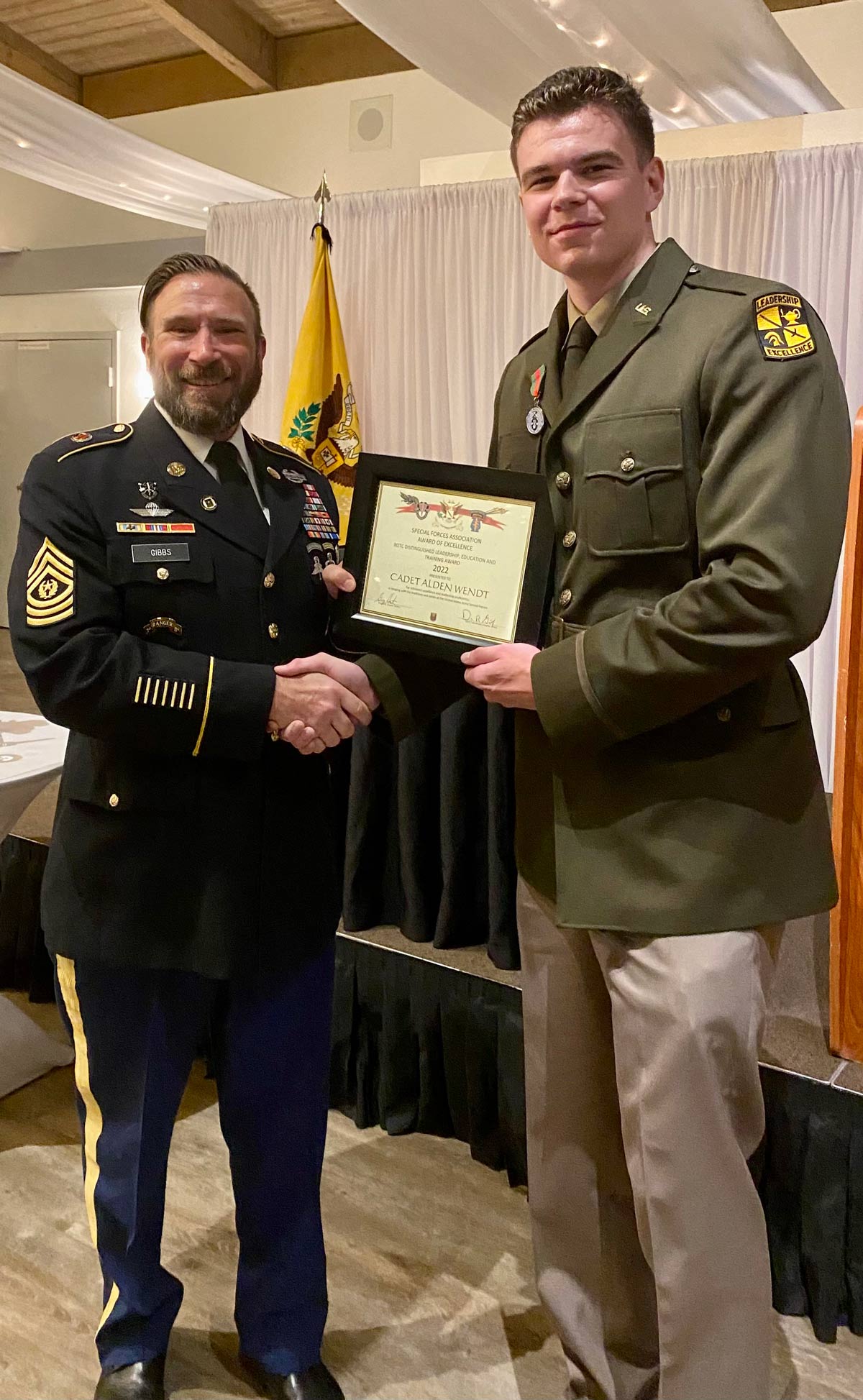 Chapter 78 member David Gibbs, at left, presented the Chapter 78 ROTC Award of Excellence to Claremont McKenna College Cadet Alden Wendt at the Golden Lions Military Ball at the Mountain Meadows Golf Course in Pomona, California on April 23, 2022.
2022 Cal State Fullerton Commissioning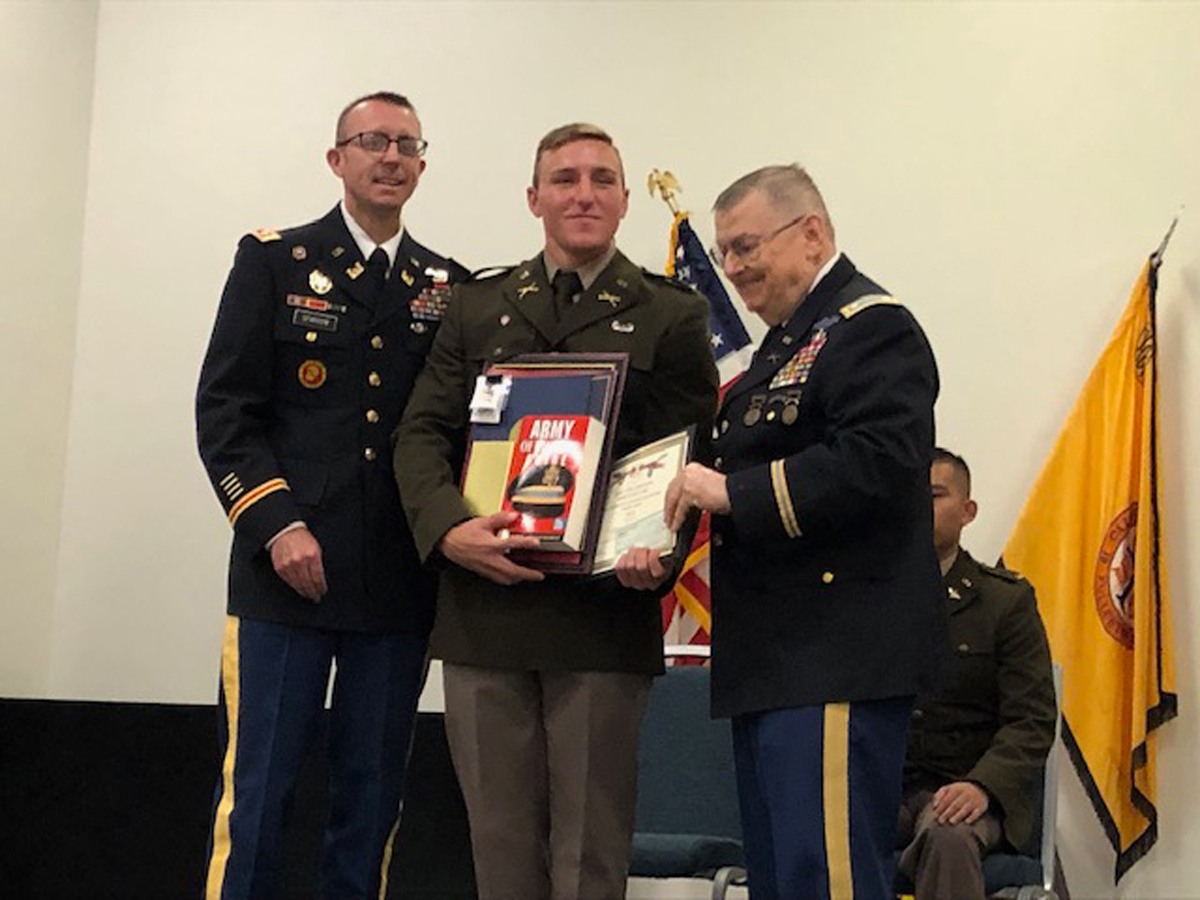 Cal State Fullerton's Titan Battalion brought forth two newly commissioned Second Lieutenants on December 16, 2023:
2LT Eric Huynh – CA Army National Guard – Aviation
2LT Mark Cuozzo – Active Duty – Engineer Branch Detail Infantry
Both worked very hard over the course of their 4 year journey to get to where they are today. With the knowledge gained through ROTC, both will now serve as the next generation of leaders within their respective components!
Chapter 78's Gary Macnamara was in attendance to make presentations on behalf of SFA Chapter 78.