The Real Son Tay Raid —

51 Years Later
Forward
In July 1997, I enjoyed the opportunity to spend several weeks at Ft. Bragg with the Army's Special Forces Command. While there, I delved into Operation IVORY COAST, gathering up additional and exclusive facts which further enhanced what has already been published on the subject from credible sources.
In 2017, I spent a relaxing week with retired Sergeant Major Vladimir "Jake" Jakovenko, who was with the Greenleaf Assault and Security Element during the Son Tay Raid. Jake added more to the story, his recollections priceless.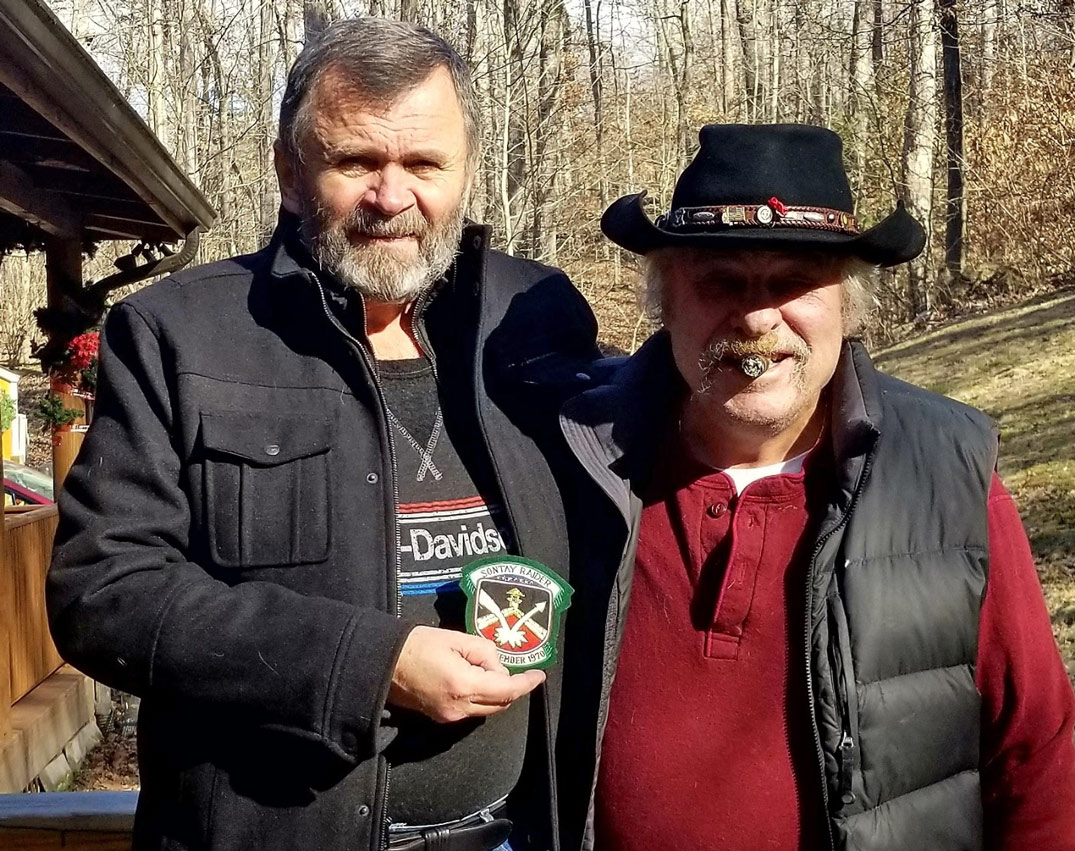 The Son Tay Raid is a tribute to exceptional personal courage and commitment. It is also the epitome of long-range raid planning, preparation, and execution. Its many successes are well understood by those in the special operations community. The only smoke and mirrors involved were designed by those warriors who carried out this extraordinary assault into the enemy's heartland against those who bore the brunt of its fury.
This article is dedicated to the memory of my dad's and my friend, Jim Butler, founder of the Special Operations Association (SOA #001). RIP, Warrior, RIP. You are missed.
The Real Raid
Charged with conducting unconventional warfare in North and South Vietnam, as well as Cambodia and Laos, the special operations group, SOG (Studies and Observations Group) consisted of three field commands. These were Command and Control North, Central and South. CCN was always the largest of the three commands and its missions included cross-border operations, the tracking and attempted rescue of POWs, agent networks and psychological operations directed against the North Vietnamese.
The first successful SOG project was SHINING BRASS, whose commander was former WHITE STAR project officer Col. Arthur "Bull" Simons. Both WHITE STAR and SHINING BRASS were extremely successful special operations conducted under clandestine/covert circumstances.
By 1966, Simons was serving with SOG as commander of OP-35, a project responsible for all cross-border operations into Laos, Cambodia and later, North Vietnam. Retired General Jack Singlaub recalls assuming command of SOG from Brigadier General Donald Blackburn, who commanded SOG in the mid-60s. "When Don left to become the SACSA and I took over SOG in 1966, Simons was in charge of OP-35." Two officers Simons worked alongside during his OP-35 tour were Dick Meadows and Elliot Sydnor, both of whom would later be handpicked by Simons to lead teams "Blueboy" and "Redwine" into Son Tay.
Blackburn, who became special assistant for counterinsurgency and special activities (SACSA) in Washington D.C. after his tour as "Chief SOG", was the final approval authority for all SOG operations passed from MACV through the commander in chief Pacific (CinPac) to the Joint Chiefs of Staff (JCS) in Washington, D.C. The importance of this direct linkage between SOG-CCN commanders/operators and Operation IVORY COAST (Son Tay) has long been overlooked by those studying the raid. However, it is perhaps the most important factor in the raid's equation, as we shall soon see.
In a 1992 interview conducted between this writer and General Jack Singlaub (ret.), General Singlaub offered a raid against Son Tay had been studied by SOG in late 1968, nearly a year and a half before IVORY COAST would be launched. Son Tay as a POW compound had been discovered during OP-35's BRIGHT LIGHT missions, meant to rescue POWs from suspected sites in Laos and North Vietnam. Over two hundred such ops had been run with no successful conclusion. SOG's OP-34 was responsible for escape and evasion networks inside North Vietnam and was administered by the Joint Personnel Recovery Centre (JPRC). Between the two projects a great deal of hard intelligence about both the ground and the enemy was collected and updated, passed on to MACV-SOG, the SACSA, and then JCS.
Years later, an army helicopter pilot who flew recovery missions for CCN would say this of Butler, "I used to hate hearing Jim whispering to us on the radio. He'd say 'come and get us'…and you knew he and his team were sitting right in the middle of the NVA watching them. It was some of the hairiest flying I ever did going after Butler."
Singlaub confirms SOG began planning a raid on Son Tay during his tour as commander. "…as best as I can recall, I'd left SOG before it was completed," says the general. The study was wrapped up under Colonel Steve Cavanaugh, who replaced Singlaub at SOG. It was presented for operational consideration but turned down. Today, Singlaub believes the decision was a wise one. "The serious (intelligence) leak at the (South Vietnamese) minister's level likely would have compromised the mission either before it got underway, or once it was on the ground inside North Vietnam."
Again, what is critical to remember at this point is SOG's already researched plan for assaulting Son Tay as early as 1967. This plan, along with the operational presence and participation of SOG-CCN's earliest operators, would become the foundation for Operation IVORY COAST launched three years later.
Singlaub believes SOG had the personnel and equipment capable of successfully undertaking a raid in Son Tay. Keeping the training and the plan secret would have been the unit's greatest challenge as SOG was essentially in-theatre, with all the drawbacks such close proximity holds. "Son Tay was no secret to us," confirms General Singlaub. "We knew about its status as a POW camp well over a year before the (1970) raid was launched."
The particulars of Operation IVORY COAST are superbly documented in both Benjamin E. Schemmer's work on the subject (The Raid, Avon, 1976) and At The Hurricane's Eye (Greg Walker, Ivy Books, 1994). Not available in Schemmer's account of the Son Tay and published for the first time in "Hurricane", is the American led SOG recon mission into Son Tay prior to Simon's launch from Udorn, Thailand.
Seventy-two hours prior to Simon's hitting Son Tay, CSM Mark Gentry was told to cancel one of his project's Earth Angel missions. Earth Angel operators were Vietnamese dressed in enemy uniforms while penetrating North Vietnam for the purpose of gathering intelligence. As they operated far behind enemy lines the most often used method of infiltration was by high altitude-low opening parachute drops, or HALO. Gentry's Vietnamese team was scheduled to freefall into the Son Tay area when their mission was cancelled with no reason given. In 1994, Gentry said he was told after the fact the cancellation was due to IVORY COAST.
In interviews with Jim Butler, identified in At the Hurricane's Eye as "Frank Capper", One-Zero for RT Python, the Earth Angel mission was scrapped in favor of an American led recon. This team was made up of three CCN One-Zeros, two North Vietnamese Kit Carson Scouts from the Son Tay area and one CIA operative. The team launched from CCN's HEAVY HOOK mission site along the Thai border. Due to HEAVY HOOK's helicopters being heavily armored their range of operations were limited. The team was therefore loaned one of Simon's now pre-staged reserve helos in order to get to Son Tay.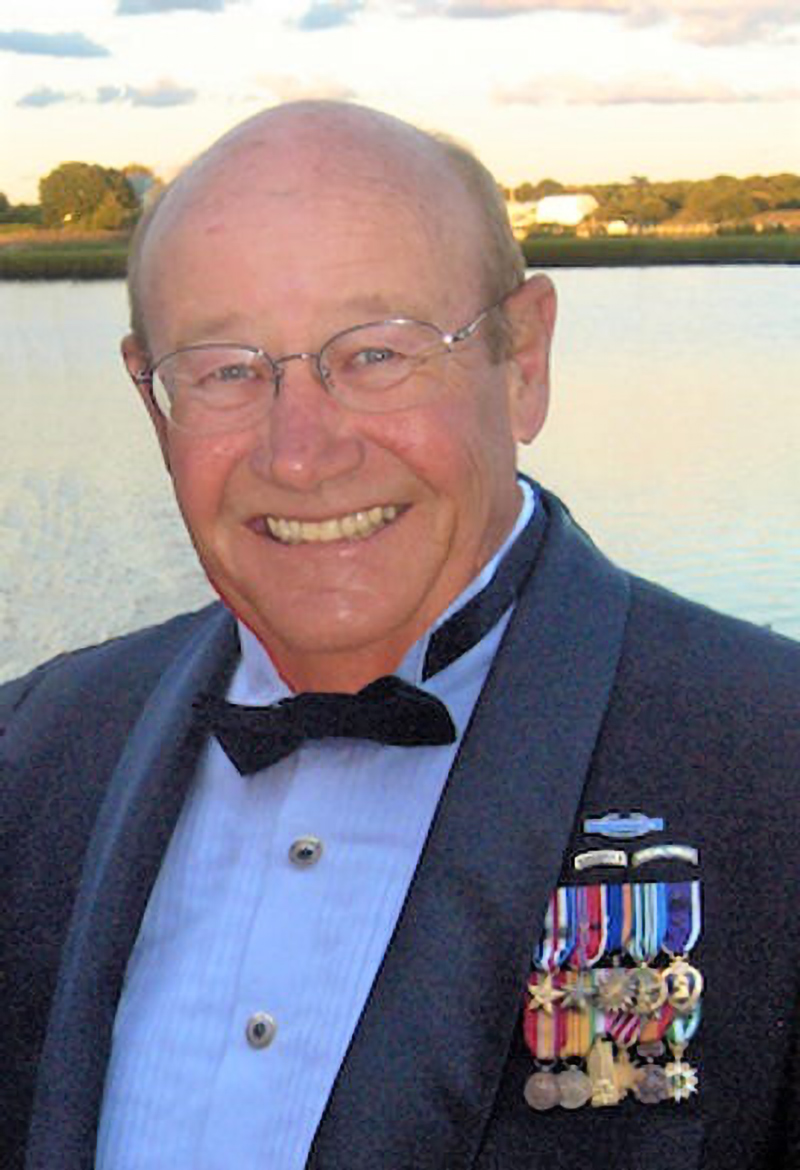 Former CCN recon team leader and founder of the Special Operations Association (SOA) Jim "Snake" Butler was a BRIGHT LIGHT "One-Zero" during his five tours at CCN. "Our intelligence gathering teams entered North Vietnam whenever we wanted to," he says today. "It was common for us to evade their (NVA) radar using helicopter flying in from several hilltop launch sites along the northern Laotian border. We pretty much came and went as we pleased." Butler's codename during his tours with the downed pilot recovery project known as HEAVY HOOK was "Fat Capper." (photo courtesy Lindsay Butler)
To view the James Butler Tribute visit https://vimeo.com/567075017
The helicopter refueled at the CIA mission support site at Longcheng, in Laos. It then infiltrated North Vietnam's air space using one of the CCN air lanes used successfully over the years for just such operations. The team landed several kilometers from Son Tay, moving by foot to a position where it could observe both the POW compound and that of the so-called "secondary school" 450 meters to the South of the prison.