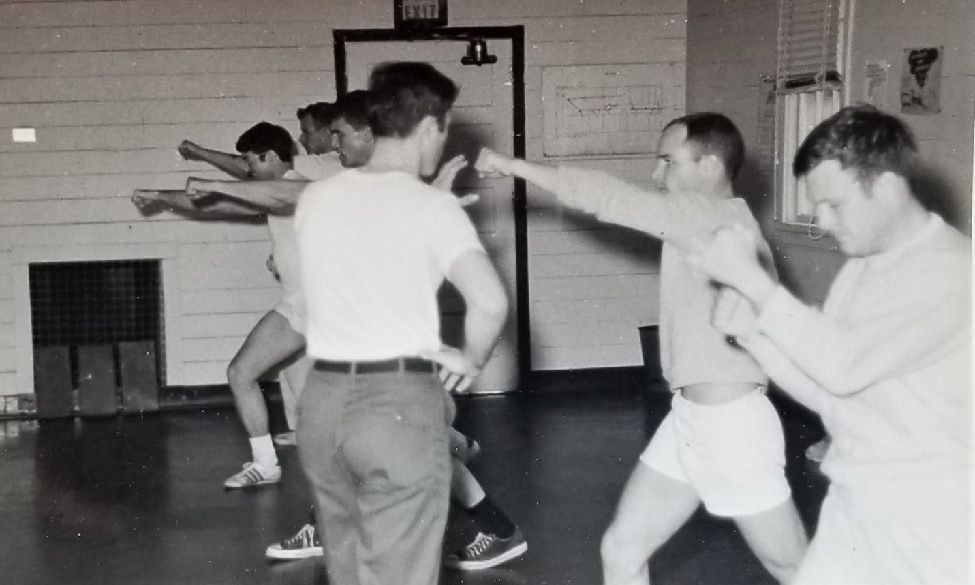 By Greg Walker (ret),
USA Special Forces
Transition
Mike Echanis' successful transformation from medically retired/crippled Vietnam veteran in late 1970 to being named as the senior civilian hand to hand and special weapons instructor for the Army's elite Green Berets and Navy SEALs by December 1975 was nothing less than phenomenal. Relying upon his family and their cultural heritage, close friends, and experienced physicians and through self-education about the power of the human mind and the durability of the human spirit he proved modern medicine's assessment of his disabilities wrong.
In 1976, now as their Senior Instructor and H2H Advisor he would teach six three-week long instructor courses for the SF community. Along the way meeting and befriending now legendary Colonel Charlie Beckwith who would form and lead America's first counter-terrorism unit, Detachment DELTA. Beckwith, who in 1982 publicly acknowledged Echanis reported directly to him while working in Nicaragua, sent his DELTA operators to observe and train with Mike at Fort Bragg.
In 1977, at the invitation of then Commander Richard Marcinko, who later became the founder and leader of SEAL Team 6, Mike traveled to Little Creek, Virginia. There he taught three two-week instructor courses to operators from SEAL Team 2 and UDT-21. Echanis began writing a 9-volume series on specialized military hand to hand combatives of which three were published and remain intensely popular to this day.
"He wouldn't accept being crippled for life," Pat Echanis told me. "Mike knew he was a warrior. He knew being a warrior was his path. He never quit on himself. He never gave up. He never felt sorry for himself or for what had happened to him in Vietnam."
Killing Communists in Nicaragua
During the mid-summer of 1977, President Anastasio Somoza of Nicaragua, along with his senior advisor, Mr. Joseph Raymond Molina, a Cuban American and Bay of Pigs veteran, chose to employ a small team of former American special operations personnel as an intelligence fusion cell. This team would report only to Somoza, his son, then a major in the Guardia National, and Mr. Molina. Looking to interview candidates, Molina contacted his longtime friend Major Juan Montes. Montes, a U.S. Special Forces officer, then assigned to the MAAG in Managua, recommended they interview Mike Echanis.
Molina had a long and close relationship with Somoza. It began in 1972 when Molina became part of the reconstruction effort in Nicaragua after a major earthquake shattered the country. By 1978, Molina had become a senior advisor to the Nicaraguan president on a variety of matters, to include the conduct of the war against the Communists. In a September 4, 1978 article in the Washington Post, the Post wrote, "Ray Molina, an aide to Somoza, said that the president was 'fed up' with the administration of President Carter, and that Somoza was planning 'open war' on his domestic opposition."
"As they step up violence, we will be forced to match it," Molina said.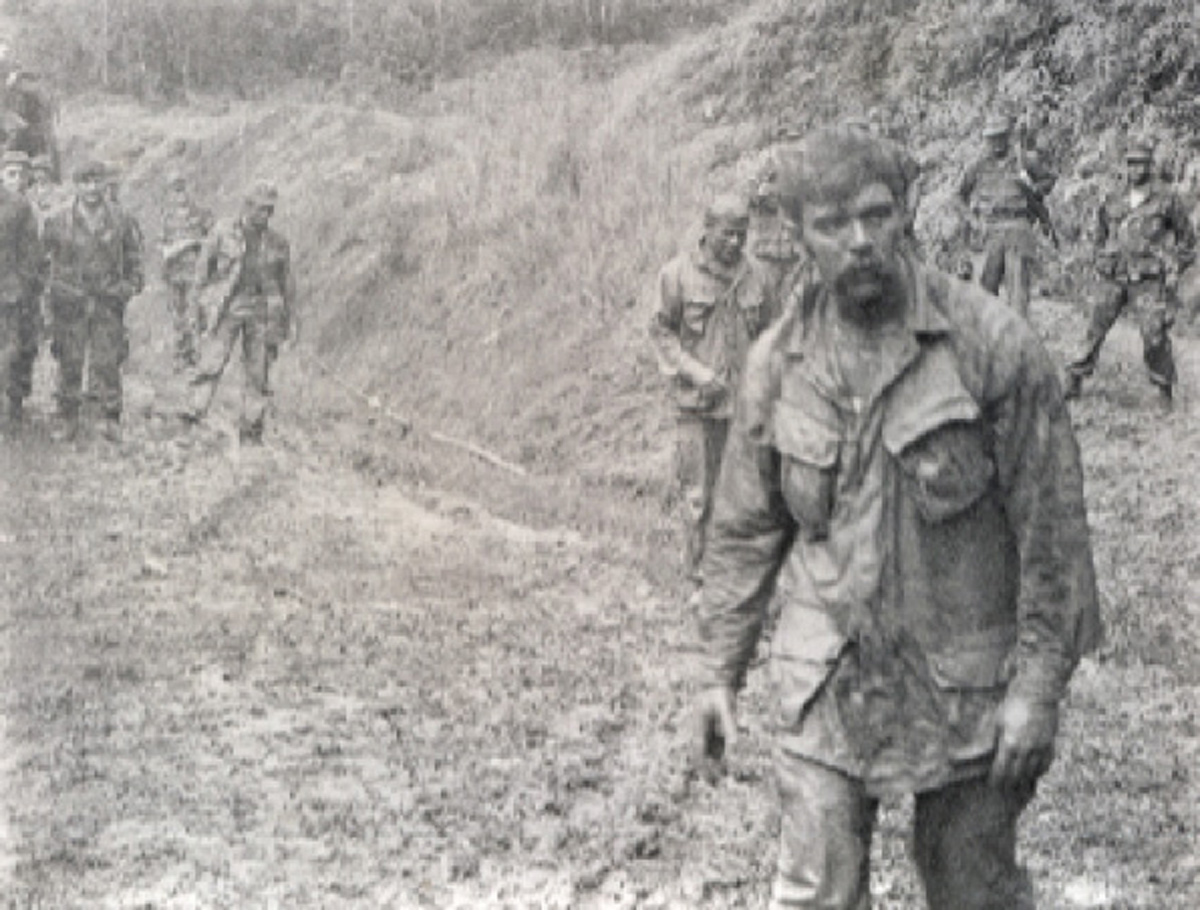 According to Ray Molina, now retired, he interviewed Echanis in Managua on Montes' recommendation and hired him. Echanis was charged to put together the rest of the intelligence cell. In a hand-written letter dated August 9, 1977, Echanis wrote "[Colonel Dick] Bratton and Carter are both ex-company men…M.C.P.O. [Bob] Nissley knows Major Montes our contact [at the MAAG in Managua].
In his letter Echanis also mentions another possible mission; this one in Libya. "Libya is a C.I.A. operation with 46 adviser slots open for $55,000 per year with a $10,000 bonus upon completion. The interviewers are in Washington D.C., they are recruiting from Special Forces now."
Echanis also met often with the CIA station chief at Fort Bragg, Tom Hewett. In February 1978, Hewett asked Echanis and his team for help to formally gather information about Somoza and his activities. This, in lieu of Echanis' direct access to the Nicaraguan president and his senior-most staff and advisors. According to retired commander Skip Crane, who on September 8, 1978, would positively identify the remains of Mike Echanis on behalf of the U.S. Embassy, Mike's access to Somoza was unique. "Mike and President Somoza were very close," recalls Crane today. "The CIA had no assets with direct contact with Somoza. Mike knew what the president was thinking, planning, doing."
Upon his return to Nicaragua in February, Echanis wrote in a private letter, "I flew in, stopped in Ft. Bragg to see the head of the U.S. Anti-Terrorist Unit [Beckwith], and the Chief of Station for the C.I.A. [T. Hewitt] I've known him for about three years now."
"When I spoke to him, he stated to me that he was very interested in our operation in Nicaragua and that I should remain in contact with him," wrote Echanis. "He originally recruited me for Clandestine Operations as a possible operative for Spain, because of my Basque nationality."
Death from Above
On September 8, 1978, Mike Echanis, Chuck Sanders, Bobby Lee Nguyen, a former MACV-SOG interpreter and later combat officer in the South Vietnamese Airborne and new to Somoza's U.S. intelligence team, were killed in an explosive aviation crash, along with General Jose Ivan Alegrett, the plane's pilot. General Alegrett was targeted by General Samuel Genie, Somoza's intelligence chief, as Genie believed Alegrett to be part of a coup d'état plot. That plot, discovered in August 1978, had resulted in over 80 Guardia Nacional officers being arrested or suspended from their duties. Alegrett's intelligence unit, which Echanis and Sanders were now advising, and the 80-man commando unit led by the two Americans was deemed capable of seizing power as Somoza was increasingly seen in his words and actions as becoming "soft" toward the Sandinistas' increasing boldness as the war turned in their favor.
However, a formal C.I.A. report dated September 7, 1978, one day before the fatal aviation crash and released by the Jimmy Carter Presidential Library [Case # NLC 95-119] refutes Alegrett as being a threat to either Somoza or the preferred transition of authority backed by Carter and his State Department. "Only one of the other five members of the General Staff, General Jose Ivan Alegrett, would perhaps be inclined to reject Fernandez' lead [Chief of Staff, Armando Fernandez, Guardia Nacional]. Alegrett is ambitious, [sentences redacted]. He has been G-3, in command of operations, for roughly seven months, giving him some control over troops…The combat units in Managua, the bulk of the Guard's fighting force, are presently under Jose R. Somoza's command and presumably would not be allowed to fall to a maverick Alegrett."
After eight years of research and no shortage of good fortune an email led to a phone call which took me to Los Angeles, California. There I met with Mike's former Nicaraguan fiancée whose brother-in-law, Dr. Julio Molina (no relation to Raymond Molina) was working at the military hospital in Managua at the time, assisted in the autopsies of all four killed in the air crash.
Doctor Molina described in detail what he found as he processed each set of remains. General Alegrett was the only casualty who'd been decapitated by what Dr. Molina described as a powerful explosive detonation inside the aircraft. His head was never recovered. Chuck Sanders and Bobby Nguyen, sitting behind Alegrett and Echanis, sustained catastrophic injuries to include bits of colored wiring from the bomb retrieved primarily from Nguyen's body. Mike Echanis suffered severe concussive trauma when the blast occurred. Doctor Molina described Echanis' skull as being compressed to the point of looking like a partially closed accordion. "I believe the bomb was placed inside the aircraft, in a small ceiling storage space, just behind the pilot [Alegrett]. All the wounds and injuries are consistent with both an explosion [upper body] and then the impact of the plane hitting the water when it crashed [pelvis and leg fractures / breaks]."
The plane, returning to Managua from a short-fuse briefing on the NIC/ Costa Rican border, lost one of its wings in mid-flight upon the bomb exploding. It crashed into the waters at roughly one in the afternoon just off the mouth of the Boca del Río Sapoá, on Lake Nicaragua. A fisherman close to the impact point was able to get a rope around the fuselage which kept the plane from sinking. Others on shore who witnessed the crash joined him and a larger boat towed the wrecked aircraft to shore.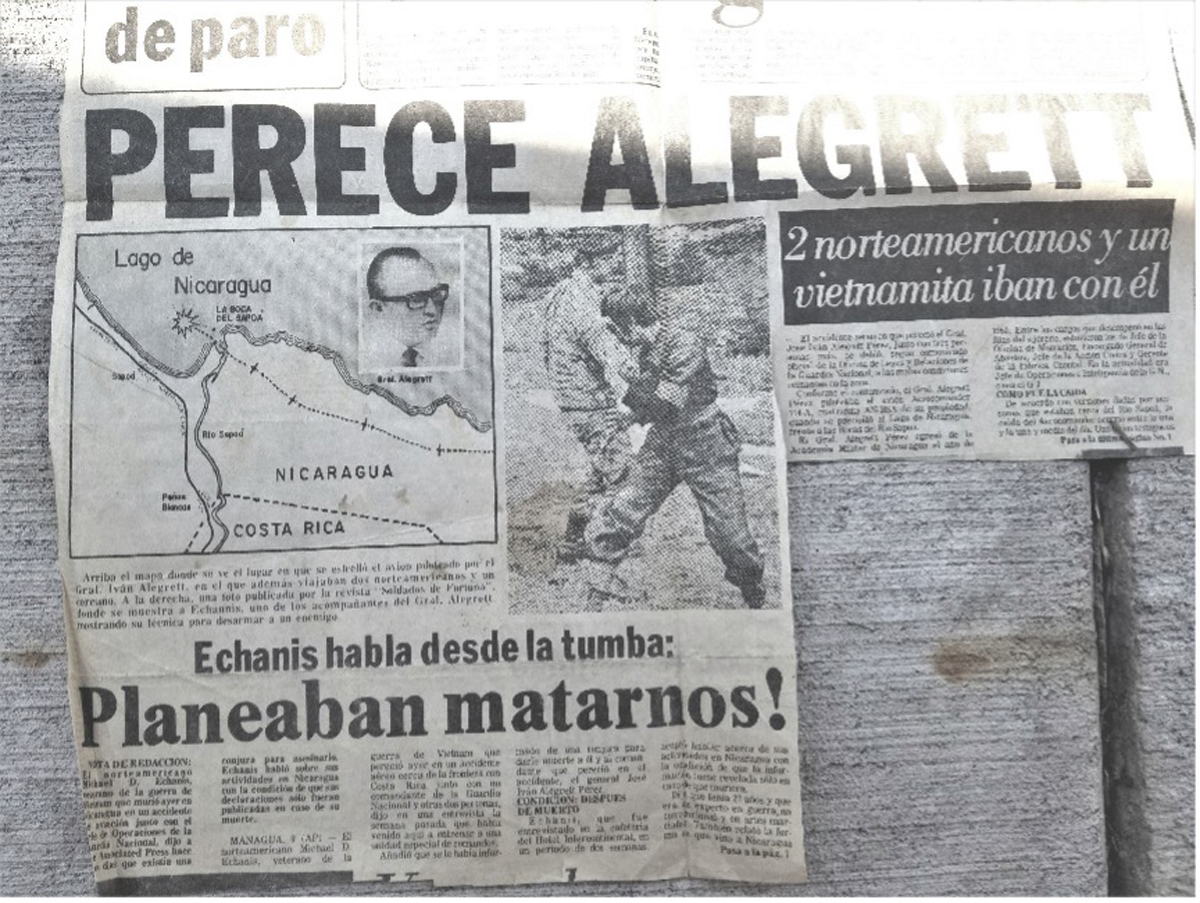 The Long Trip Home
On September 12, 1978, Colonel Rafael Adonis Porras, senior executive officer to President Anastasio Somoza, issued an official directive to Senor Armando Saballos, overseer at the Las Mercedes Airport in Managua. Somoza had personally ordered handmade, ornate caskets for Echanis, Sanders, and Nguyen as well as having their remains professionally embalmed. A passenger aircraft and crew from LANICA Airlines, owned by Somoza, was tasked to fly the coffins as well as the surviving members of Mike's team to include Ms. Kimberley Kennedy O'Neal, newly married to Gary O'Neal, to the United States.
However, upon attempting to land in Miami, Florida, the flight was denied landing privileges. It re-routed to another nearby airport where again the flight was denied landing. The pilot, low on fuel, advised the tower he would be landing anyway, and he did. According to Kim Kennedy, then long divorced from Mr. O'Neal, and interviewed at length by this author from her home in Fayetteville, North Carolina, she and O'Neal, Charles W. Evans, and Paul Glasser, all former "Green Berets", rented a car and then drove to the apartment the O'Neals kept near Miami.
Prior to their departure Gary O'Neal called Master Chief Bob Nissley, who along with Colonel Charlie Beckwith had been overseeing the Echanis-led operation in Nicaragua, advising Nissley they were abandoning the caskets of all three men at the airport. Nissley, already in Ontario, Oregon, with the Echanis / Sanders families, was furious. In the meantime, U.S. Customs and additional interested USGOV parties ordered the caskets removed from the plane and secured in a nearby hanger. It would take several days of wrangling with the State Department before the plane was allowed to leave, its original route changed so that all three caskets were flown to Boise, Idaho and then moved by hearse to nearby Ontario, Oregon.
The O'Neals, CW Evans, and Paul Glasser would make their way to Ontario for the funerals of all three but not until several days after the caskets had been delivered. "We rented a car in Boise, then drove to Ontario," recalls Kim Kennedy. "I remember we arrived at night and went to the funeral home. Gary and CW went in while I stayed in the car. Gary insisted on seeing the bodies and when they were shown to him and CW, I heard Gary howling like an animal. He was never the same person after that."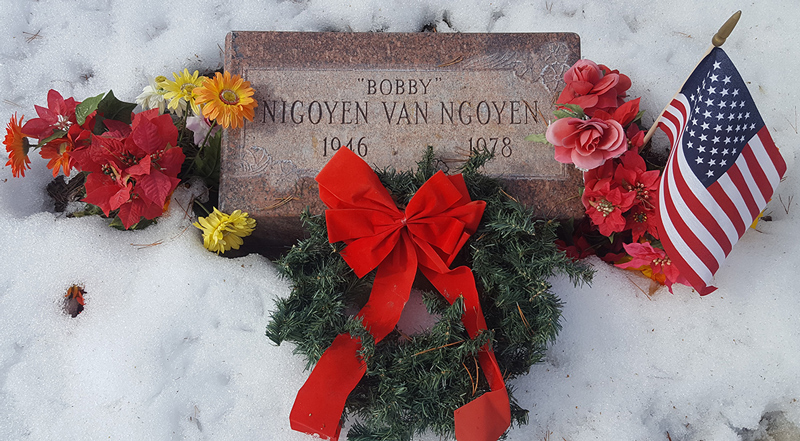 As no one knew Bobby Nguyen and were not expecting a third casket it was up to Master Chief Nissley to share with the Echanis family who Bobby was. Pat Echanis offered that if the highly decorated former Vietnamese officer had been a friend of her son's, he would be buried along side him. Arrangements were made with the local Catholic priest and Bobby was approved for burial in the Catholic cemetery in Ontario.
Chuck Sanders was cremated, and his ashes spread at his favorite mountain range near Ontario.
At Fort Bragg, North Carolina, General Mackmull directed Master Sergeant Jake Jakovenko to take ODA 594 to Ontario and act as the color guard for the funerals. Sanders had been Jake's junior medic while he was with the 5th Group and O'Neal had likewise been a member of the detachment. At the conclusion of the funeral for Mike and Bobby it would be Jakovenko who would be the first to drop his green beret onto the top of Mike's casket as the color guard filed by to pay its respects.
A Wounded Warrior's Legacy
In August 1979, Mrs. Pat Echanis advised Colonel Norman M. Rich, MD, at the Walter Reed Medical Center, of their son's passing. She had shared her son's multi-faceted approach to an almost full recovery from his wounds with the physician. Dr. Rich, soon to become Professor Rich and Chairman at the Uniformed Services University of the Health Sciences School of Medicine at Bethesda, Maryland, was instrumental in establishing the Vietnam Vascular Registry.
In 2002, Dr. Rich was a leading expert in vascular trauma of the extremities like those suffered by Mike Echanis. In response to her letter to him Dr. Rich wrote the following about this trans-generational SOF Wounded Warrior and his remarkable recovery, rehabilitation and transition from combat disabled to warrior re-enabled:
"Dear Mrs. Echanis – Thank you very much for your communication of 23 August 1979. The additional information that you have provided regarding your son's activities prior to his tragic death are most valuable to our long-term follow-up in the Vietnam Vascular Registry. Similar to your son's approach, we continue to hope that our efforts might provide assistance for others in the future who have the misfortune of receiving injuries similar to those of your son, whether in accidents in our civilian life or on the battlefield if that occurs in the future."
"I was with them the whole trip"
— Gary O'Neal, Ranger Hall of Fame
In 2013, Gary O'Neal with the help of noted author David Fisher released American Warrior, O'Neal's autobiography. In it, among other prevarications, O'Neal claims to have been present when the bodies of Alegrett, Echanis, Sanders, and Nguyen were recovered (Page 176); to have escorted all three caskets from Managua to Boise/Ontario (Page 178); and to have personally stopped the funerals of Echanis and Nguyen so he could drive 60 miles to Boise, Idaho, to purchase an American flag for Bobby Nguyen's casket (Page 179).
None of these events occurred according to eye-witness interviews, official USGOV/State Department cable traffic, and per accounts related to this author from the Echanis family, Son Tay raider SGM Jake Jakovenko, Ms. Kim Kennedy, and Master Chief Petty Officer Bob Nissley, the latter who was coordinating the return of the bodies and deconflicting challenges along the way with the State Department, CIA, and Customs from the Echanis home in Ontario.
"When O'Neal called me and said he was leaving the caskets at the airport in Florida I wanted to grab him through the phone and slam him up against a wall," recalled Nissley, who served with MACV-SOG in Vietnam.
Pat Echanis, Mike's mother, was equally disdainful of the Ranger Hall of Fame member's "war story." With M.C.O.P. Nissley cross-talking with U.S. Customs, the CIA, the FAA, and U.S. State Department arranged a new flight plan (all three caskets would now be flown to Boise, Idaho) by the LANICA civilian airliner. In Ontario, the funeral director arranged for ground transportation from Boise to Ontario, Oregon.
When Pat Echanis learned of O'Neal's claim to have stopped the funeral services for her son and Bobby, she had this to say. "How can anyone make such a claim? That never happened. There were easily 100 people at the graveside. There was media from Ontario and Boise. A helicopter was circling overhead with a television crew. No one even knew who Gary O'Neal was except for Jake [Jakovenko]. He was nobody and if anyone had tried to stop the services for any reason they would have been answering to me!"
And what of the American flag O'Neal claimed to have stopped the funeral for Mike Echanis and Bobby Nguyen to make a 120-mile road trip to Boise, Idaho, to purchase? SGM (ret) Jake Jakovenko today scoffs at this sad exploitation of the Ranger Creed. "O'Neal brought a flag to the cemetery, and he wanted to place it on Bobby's casket. Bobby was not a U.S. citizen when he died, and I told Gary no because of that. He got upset but kept the flag to himself until passing by Bobby's open grave at the conclusion of the services. He tossed the flag down onto Bobby's casket and then left."
Upon being informed of the multiple errors, mistakes, and outright fabrications in American Warrior co-author David Fisher, much to his credit, called Ms. Liz Echanis, Mike's sister, and apologized for his part in unknowingly misrepresenting her brother's life and death.
Fisher then authored a letter of apology which was published in the local Ontario newspaper on September 3, 2017.
"I write this letter in an effort to correct the record about a local hero, Michael D. Echanis, who was born in Nampa and raised in Ontario. Mike Echanis served with honor in Vietnam, then recovered from wounds received there to become a celebrated member of the martial arts community…" — https://www.argusobserver.com/opinion/letter-to-the-editor/article_c4d63bb8-901f-11e7-9413-bfceeec6d647.html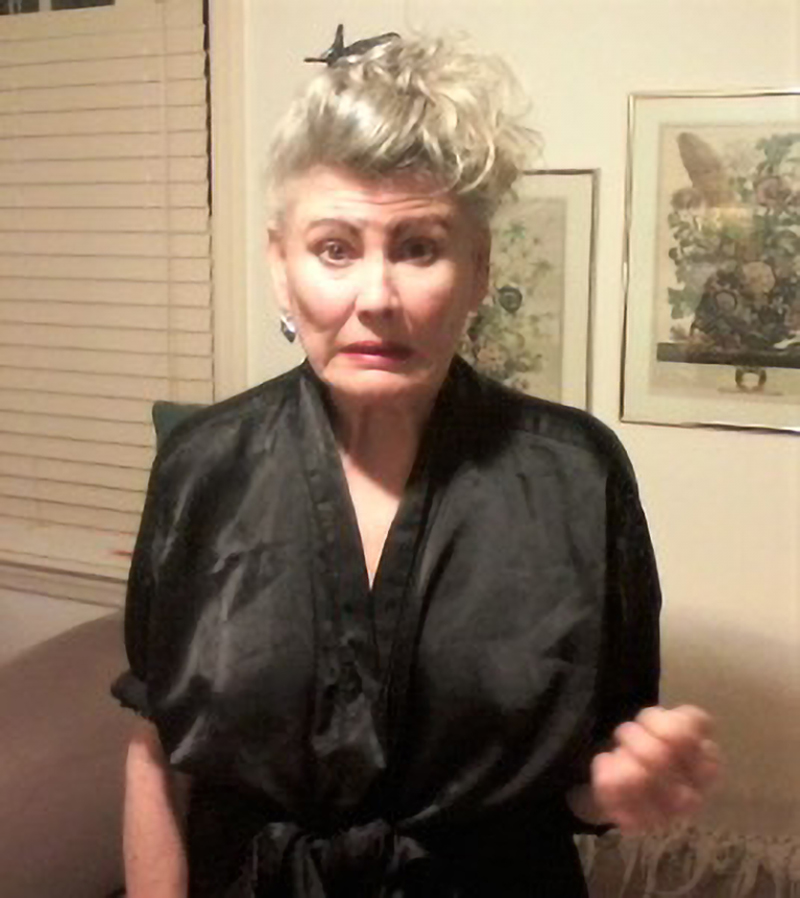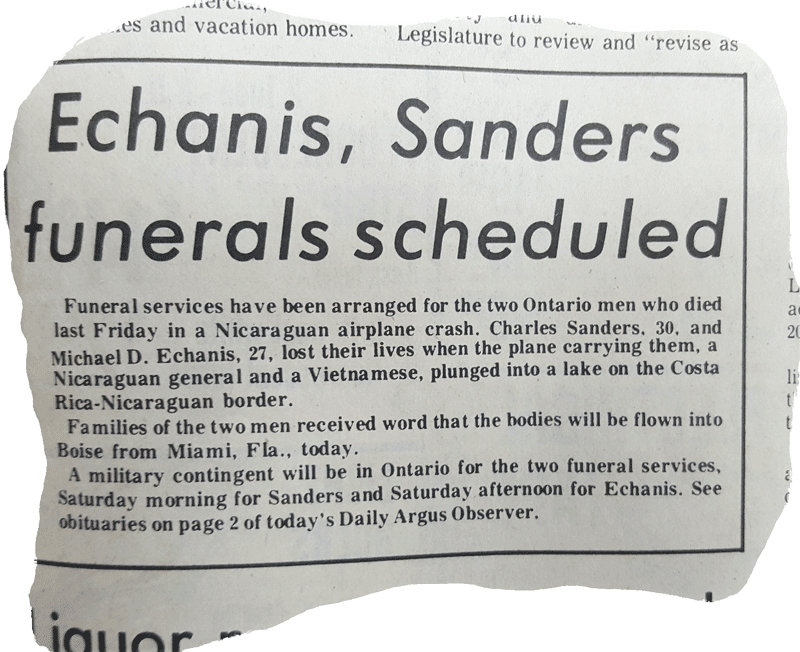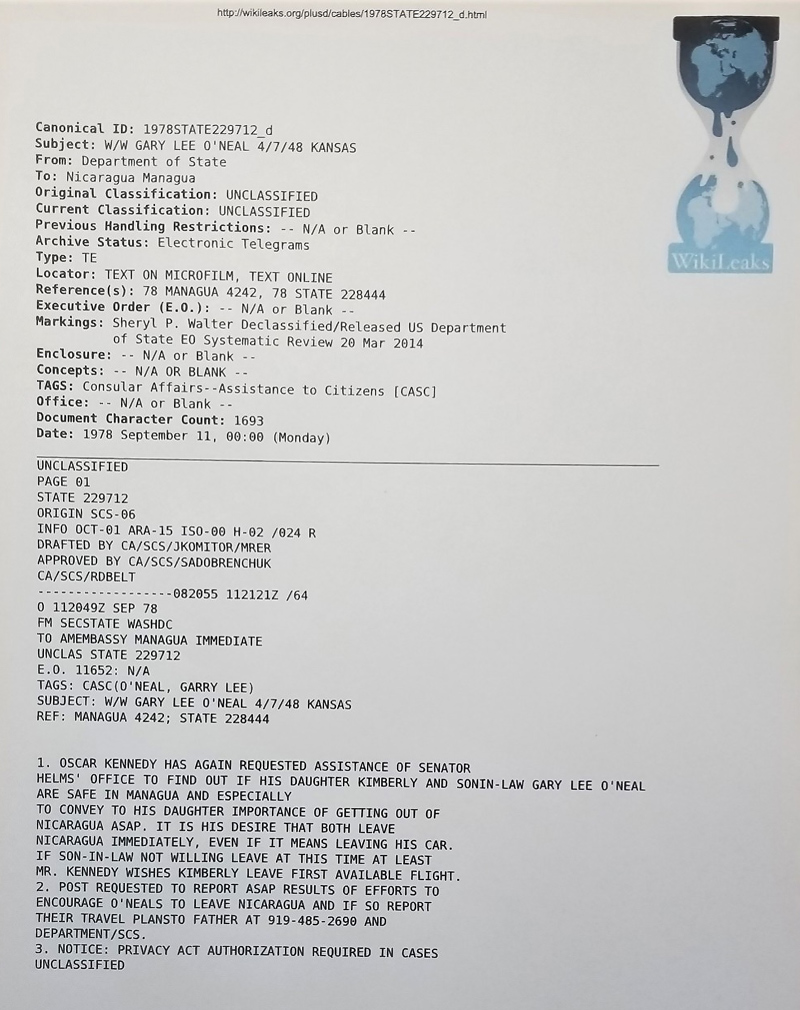 Married ten days earlier in Fayetteville, NC, the O'Neals, driving back to Managua, would only arrive on the evening of September 9, 1978. The newlyweds learned of the crash from CW Evans at their hotel. O'Neal's claim of "supervising" the recovery operation (Page 176) is perfidious. (https://wikileaks.org/plusd/cables
/1978STATE229712_d.html)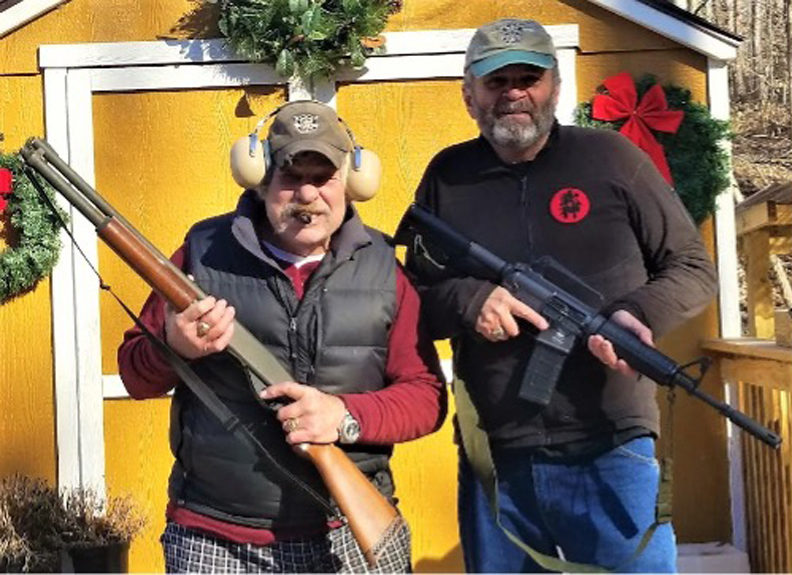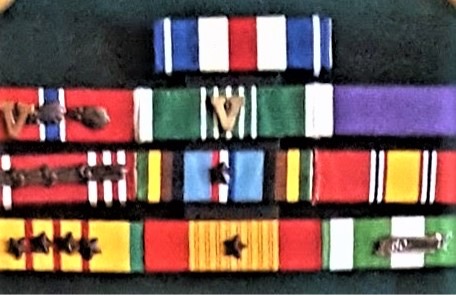 ABOUT THE AUTHOR
Greg Walker is an honorably retired "Green Beret" and lifelong martial artist whose close friendship with Ms. Pat Echanis, Michael Echanis' mother, has resulted in an upcoming book about this Army ranger and Special Forces legend.
Today, Greg lives and writes from his home in Sisters, Oregon.