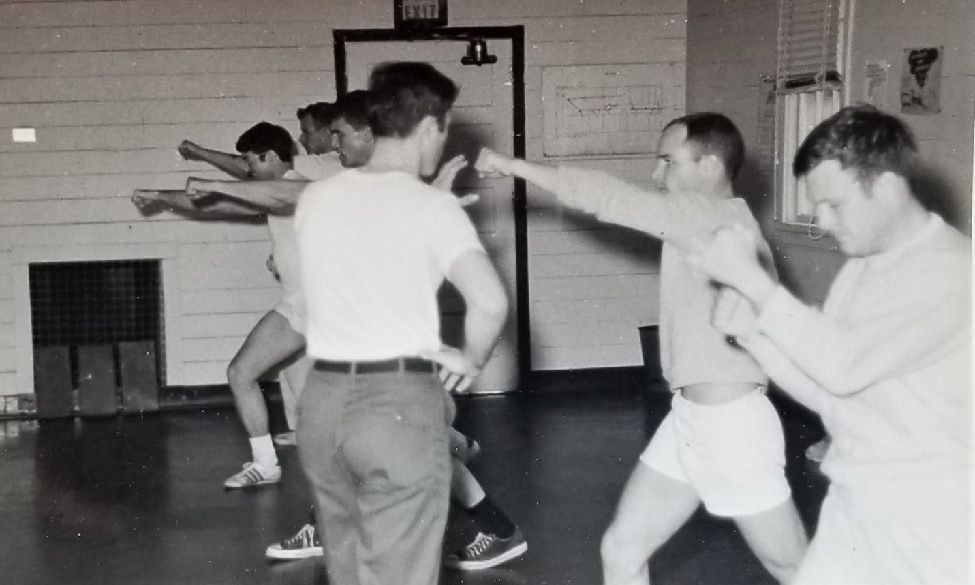 By Greg Walker (ret),
USA Special Forces
Transition
Mike Echanis' successful transformation from medically retired/crippled Vietnam veteran in late 1970 to being named as the senior civilian hand to hand and special weapons instructor for the Army's elite Green Berets and Navy SEALs by December 1975 was nothing less than phenomenal. Relying upon his family and their cultural heritage, close friends, and experienced physicians and through self-education about the power of the human mind and the durability of the human spirit he proved modern medicine's assessment of his disabilities wrong.
In 1976, now as their Senior Instructor and H2H Advisor he would teach six three-week long instructor courses for the SF community. Along the way meeting and befriending now legendary Colonel Charlie Beckwith who would form and lead America's first counter-terrorism unit, Detachment DELTA. Beckwith, who in 1982 publicly acknowledged Echanis reported directly to him while working in Nicaragua, sent his DELTA operators to observe and train with Mike at Fort Bragg.
In 1977, at the invitation of then Commander Richard Marcinko, who later became the founder and leader of SEAL Team 6, Mike traveled to Little Creek, Virginia. There he taught three two-week instructor courses to operators from SEAL Team 2 and UDT-21. Echanis began writing a 9-volume series on specialized military hand to hand combatives of which three were published and remain intensely popular to this day.
"He wouldn't accept being crippled for life," Pat Echanis told me. "Mike knew he was a warrior. He knew being a warrior was his path. He never quit on himself. He never gave up. He never felt sorry for himself or for what had happened to him in Vietnam."
Killing Communists in Nicaragua
During the mid-summer of 1977, President Anastasio Somoza of Nicaragua, along with his senior advisor, Mr. Joseph Raymond Molina, a Cuban American and Bay of Pigs veteran, chose to