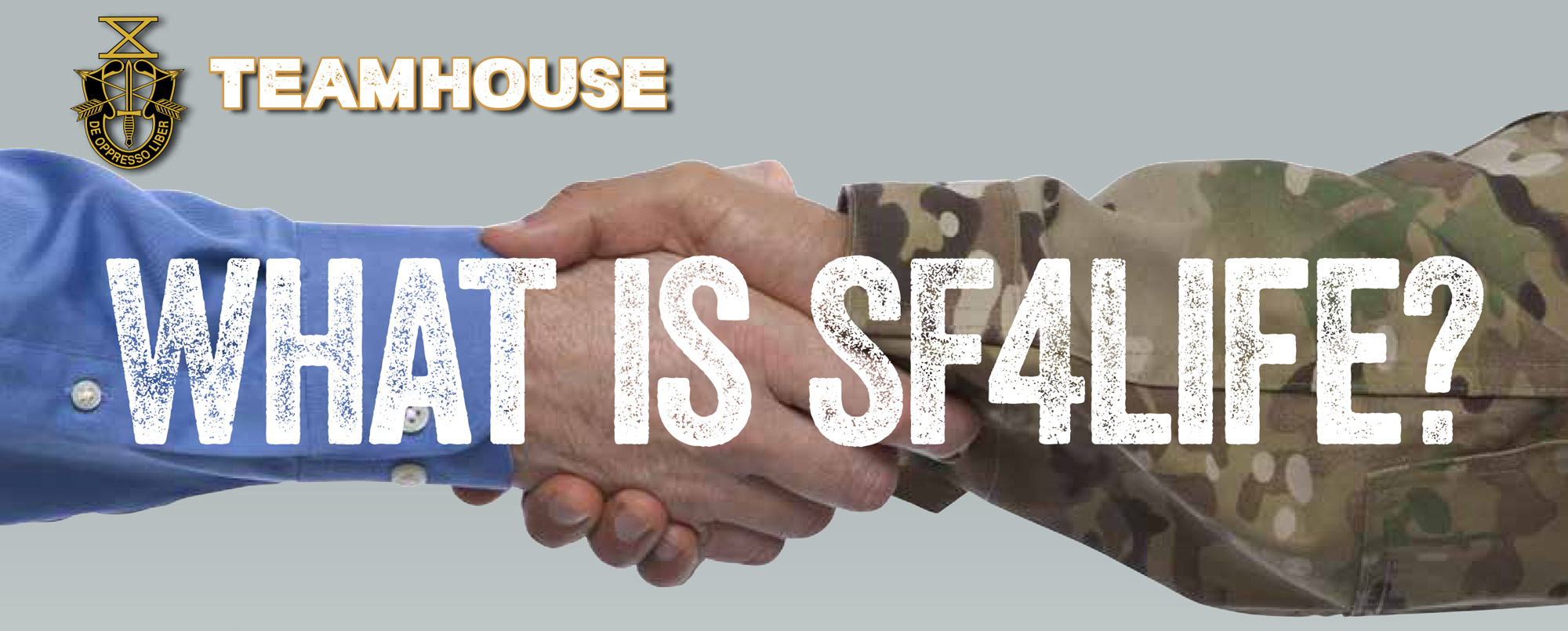 SF4Life is SFA — a family of over 10,500 Green Berets, with members in every state, across the nation, and in many countries throughout the world, as well as in almost every industry and career field.
How does SF4Life does work? As members become visible and active in the Teamhouse here are some examples:
Network, nationally and internationally — exchange experience and interests, find long-lost friends.
Miss being around brothers? Meet chapter members locally and on the network — people that you can relate to with shared interests.
SF-Owned businesses — the SFA Teamhouse offers a central point of contact to do business, or to learn about going into business.
Mentors — find a mentor, or volunteer to be a mentor.
Assist with transition or get assistance with transition.
Share your knowledge, interests, and support
with the nationwide network of SFA team members.