The City of Burbank Honors Its Fallen and Lost Heroes on Memorial Day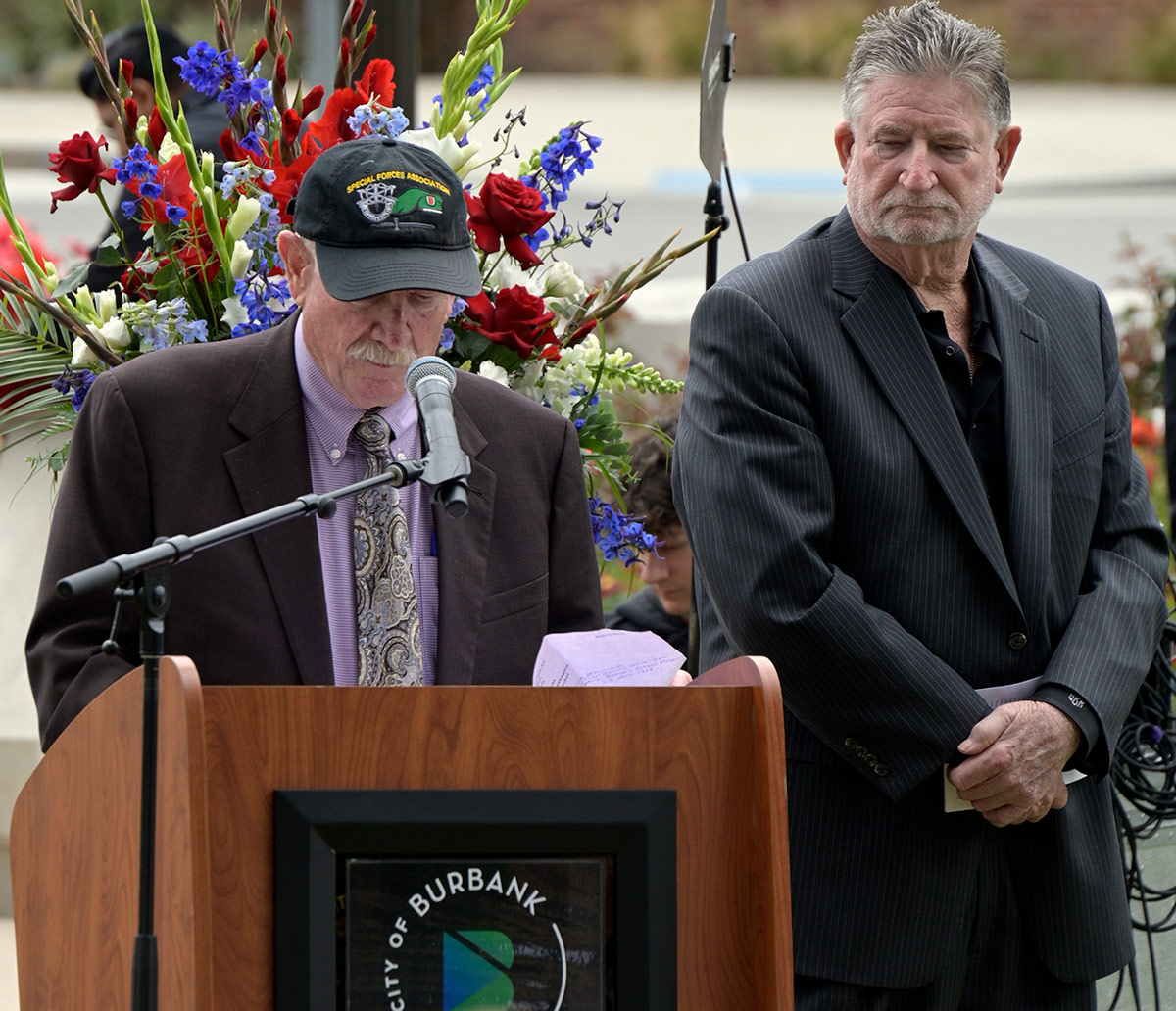 Burbank's annual Memorial Day ceremony at the McCambridge Park War Memorial was held on May 29, 2023. The ceremony included music played by the Burbank Community Band as people gathered in the park. The Condor Squadron, aviation enthusiasts dedicated to flying at events such as these, flew overhead in restored WWII North American Aviation AT-6/SNJ trainers.
The most important part of the event is the Ceremony of the Rose. The names of Burbank citizens who have died in service to our country are read aloud, and a rose is placed for each person on the memorial stones at McCambridge Park.
Former Mayor and City Councilman Gary Bric read a portion of the names of the fallen from the Vietnam War. In the photo at left, he had handed the list to his brother, Steve, a member of Chapter 78, when the moment came to read aloud the name of their brother, PFC William H. Bric III, a 1965 Burbank High graduate. Steve read the name, identified his brother as an Army Special Forces Green Beret, and added the date of Bill Bric's death, which was August 23, 1968. Bill Bric was killed in action along with 16 other Green Berets during the attack on FOB4, also known as the Battle of Marble Mountain.