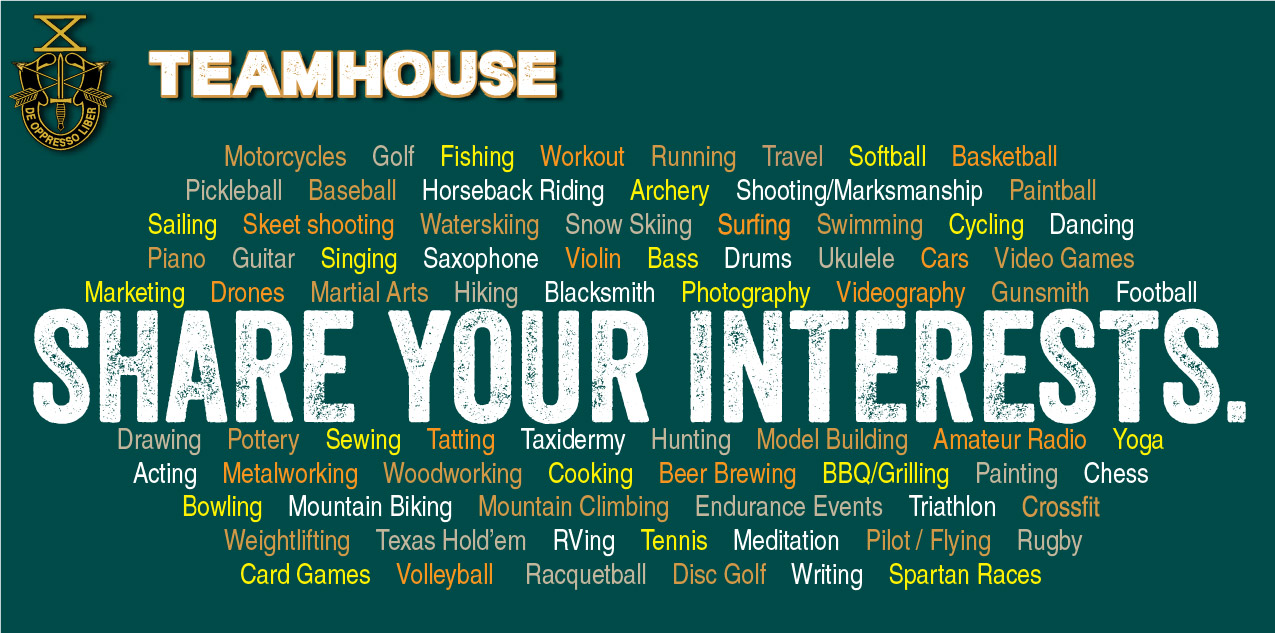 Share your knowledge, interests, and support with the nationwide network of SFA team members.
From motorcycles to photography to spartan races, and everything in between, there are members of the Special Forces Association's community that share your interests! The national Teamhouse network is the perfect place to exchange information and discuss the activities that interest you.
Why? Here's an example:
A member was planning a vacation in Hawaii. He thought he would love to rent a motorcycle and take a ride while there. It occurred to him to search the SFA Teamhouse network. He found a member of SFA Chapter 8, the MSG Earl Kalani Memorial Chapter, who'd indicated motorcycles as an interest in their profile. As a result, by using the member's contact information, they were able to get answers to their questions, and even met up for a ride!
Another example:
Chapter 78 member Dennis DeRosia was putting together a presentation about medics for the 2021 SFA Convention. Using the SFA Teamhouse Member Directory, he was able to locate SFA members who had indicated that MOS in their interests settings in their member profile. The resulting input led to an excellent presentation. Click to view Dennis' presentation.
The success of the SF4Life network depends on you!
Login and update your member information today.