JAMES O. SCHMIDT
October 1, 1927 – November 6, 2022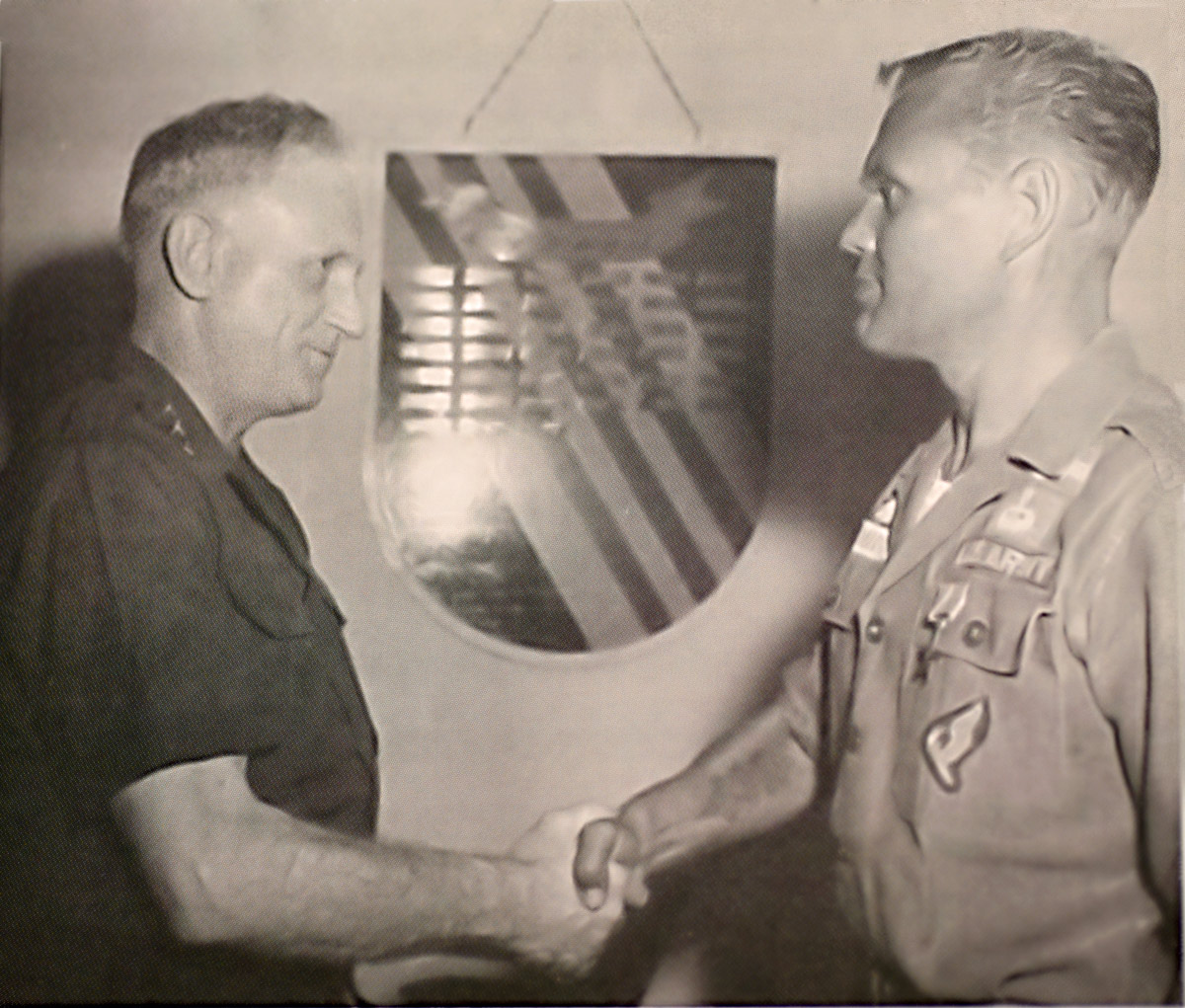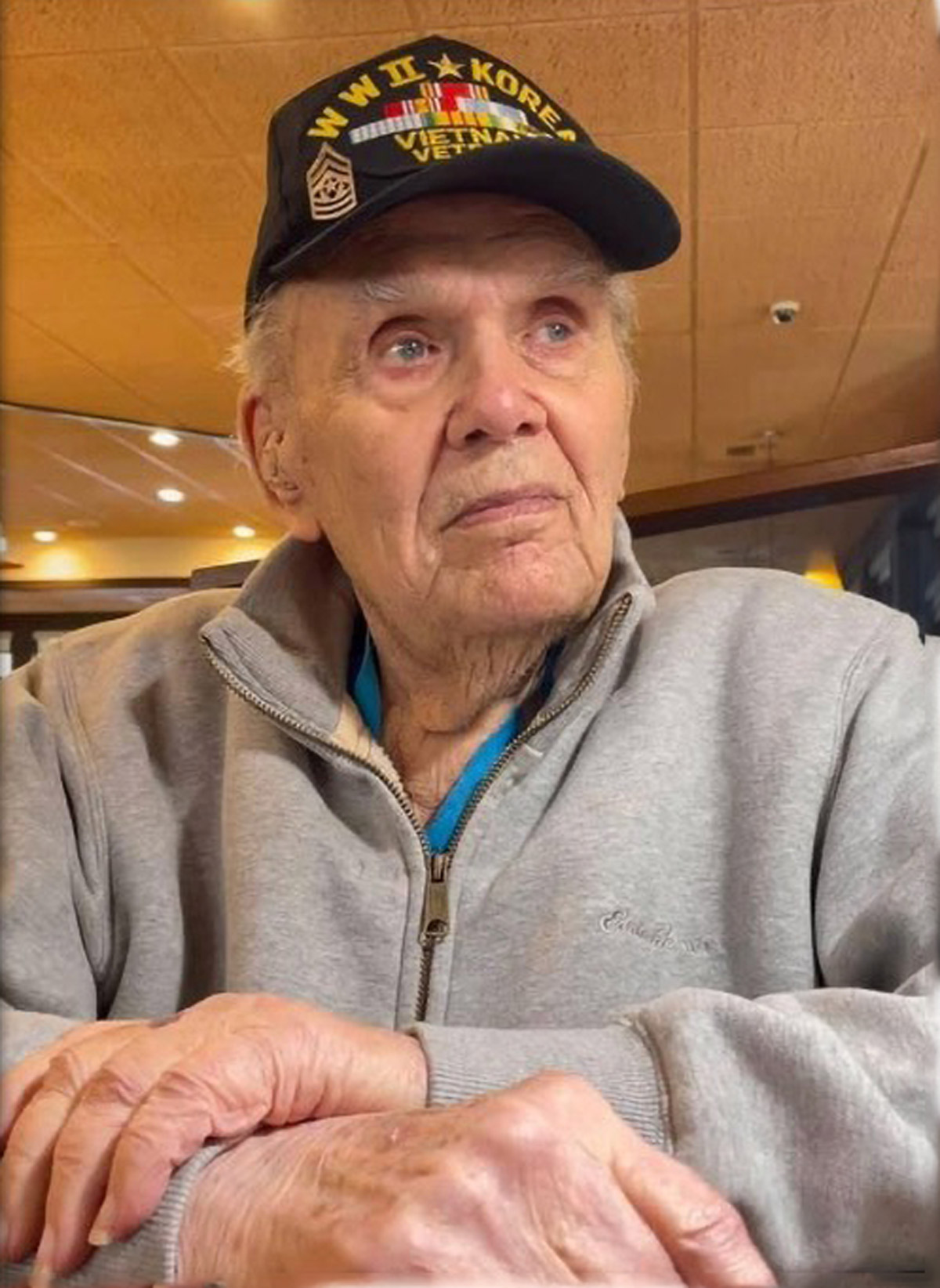 By Jack Williams
Former Sergeant Major of the 5th Special Forces Group in Vietnam, SGM James O. Schmidt, has made his last jump, joining his comrades-in-arms from three wars in the hereafter. He was 95 and living with his daughter in Alaska when he passed on November 6, 2022. He will be interred in Arlington National Cemetery in 2023, where he will rest in peace for eternity.
Born on October 1, 1927, when WWII broke out, he fibbed about his age (14) in order to enlist and join the paratroops. In 1943, as a 15-year-old, then PFC Schmidt combat-jumped into Sicily (Operation Husky) with the 3/504th PIR, 82nd Airborne. Wounded in action, he was hospitalized and then sent home for being underage. This occurred after his mother found out about his WIA status and wrote directly to President Roosevelt questioning his combat eligibility. Not to be deterred, he immediately joined the Navy and was aboard a destroyer on combat patrol when he was again found to be underage. He was sent ashore and again discharged. He spent the rest of WWII in the merchant marine, crewing an ammunition ship plying the U-boat infested North Atlantic.
Upon turning 18, Schmidt re-joined the U.S. Army and was assigned to the 508th PIR in occupied Germany with the rank of SGT, already sporting jump wings, a CIB, and a Purple Heart. Progressing through the ranks, SFC Schmidt was stationed in Japan when the Koren War exploded. He was assigned to the 7th ID, 31st Regimental Combat Team (RCT, the "Polar Bears") and was a part of the 10th Corp advance to the Chosin Reservoir in November, 1950.
The 31st RCT was virtually destroyed, 90 percent casualties, east of the Chosin Reservoir in late November, when the Chi-coms intervened and overran Task Force Faith. SFC Schmidt survived the onslaught and, with the remnants of the regiment, joined the retreat of the 1st Marine Division et al., from Chosin down to Hungnam, the famous "attacking in another direction" retrograde. He was awarded a Silver Star and another Purple Heart for his actions during that retreat, along with his second Combat Infantry Badge.
In 1961, now MSG Schmidt joined Special Forces and was deployed to Laos in 1962. In 1963, while leading native Laotian Hmong troops in combat, he was awarded a second silver star for action against the Viet Minh communist forces. He also earned his third CIB, becoming one of only 326 men ever to be decorated with that medal. When the 5th SFG deployed to Vietnam in 1964, Schmidt became the Group CSM and served with the 5th SFG until returning to the US and retiring from the Army in 1965. He then worked with Air America in S.E. Asia for two years, supporting the US Intel flight operations in Laos and Vietnam.
Returning as a civilian to the US in 1967, Mr. Schmidt accepted a position heading water districts in the far west US, a job he accomplished for 20 years with true SF and SGM style. Between fighting three different wars for his country, Mr. Schmidt found time to marry his best "B-Team Leader" in 1958. He is survived by his understanding and supportive wife of 64 years, Peggy Ford Schmidt. He is also survived by his three daughters, nine grandchildren, and four great grandchildren, all of whom were taught the highest lessons of honor and duty by their family patriarch.
The numbers of living veterans that connect us to the great airborne events of WWII, the snowy, desperate struggles in Korea, and the jungles and mountains of S.E. Asia are shrinking rapidly. When the few remaining heroic troopers from those eras make their last jump, America will be a sadder place. SGM James O. Schmidt fought in three wars in defense of his country. He lived a lifetime of duty, honor, and responsibility, in and out of uniform. And he lived his private life as a role model of familial responsibility, parental guidance, and love for his family and country.
SGM Schmidt's passing is a loss to all of us. RIP SGM James O. Schmidt…. and, "airborne all the way!" to your memory.
Editor's note: Jack and Gene Williams wrote about SGM Schmidt in the December 2015 Sentinel, "Tracking Down a Hero; The Story of SGM James O. Schmidt." This story is featured in "From the Archives" this month.
After opening up about his military service to Williams, SGM Schmidt began to talk more often about his history to family members and others. This inspired his nearly 14-year-old grandson to launch a Facebook letter-writing campaign as a birthday suprise for his Grandfather in 2018, which included a link to the Sentinel story. It went viral, leading to a 2020 documentary film Grandpa's War Story Goes #Viral about Schmidt's military career. The documentary can be viewed at wwiifoundation.org or on Vimeo.
On June 11, 2020, Alaska Congressman Don Young recognized SGM Schmidt in the Congressional Record, so that future generations can learn of his service for years to come.