TRACKING DOWN A HERO;
The story of
SGM James O. Schmidt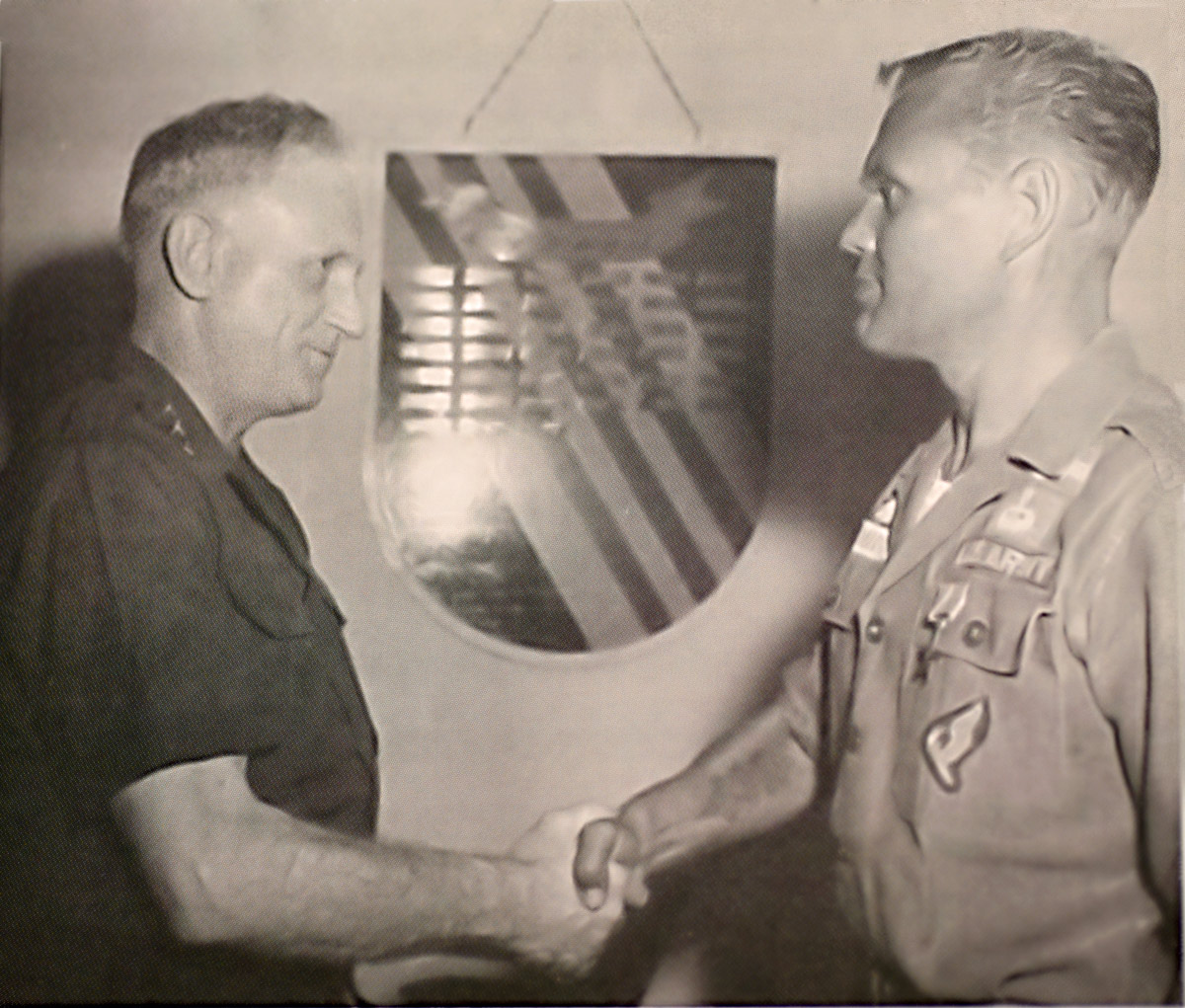 Editor's note: This story by Jack and Gene Williams originally appeared in the December 2015 Sentinel.
In 2018, SGM Schmidt's nearly 14-year-old grandson launched a Facebook letter-writing campaign as a birthday surprise for his grandfather, which included a link the Sentinel in which this story appeared. The post went viral, leading to a 2020 documentary film Grandpa's War Story Goes #Viral about Schmidt's military career. The documentary can be viewed at wwiifoundation.org or on Vimeo.
On June 11, 2020, Alaska Congressman Don Young recognized SGM Schmidt in the Congressional Record, so that future generations can learn of his service for years to come.
By Gene Williams and Jack Williams
In early June 2014 my wife and I boarded a flight from Washington DC to Seattle. Sitting on the aisle seat next to her was a huge white-haired older gentleman talking to a small dog. This was going to be an interesting flight, I thought. Little did I know just how interesting that flight would become.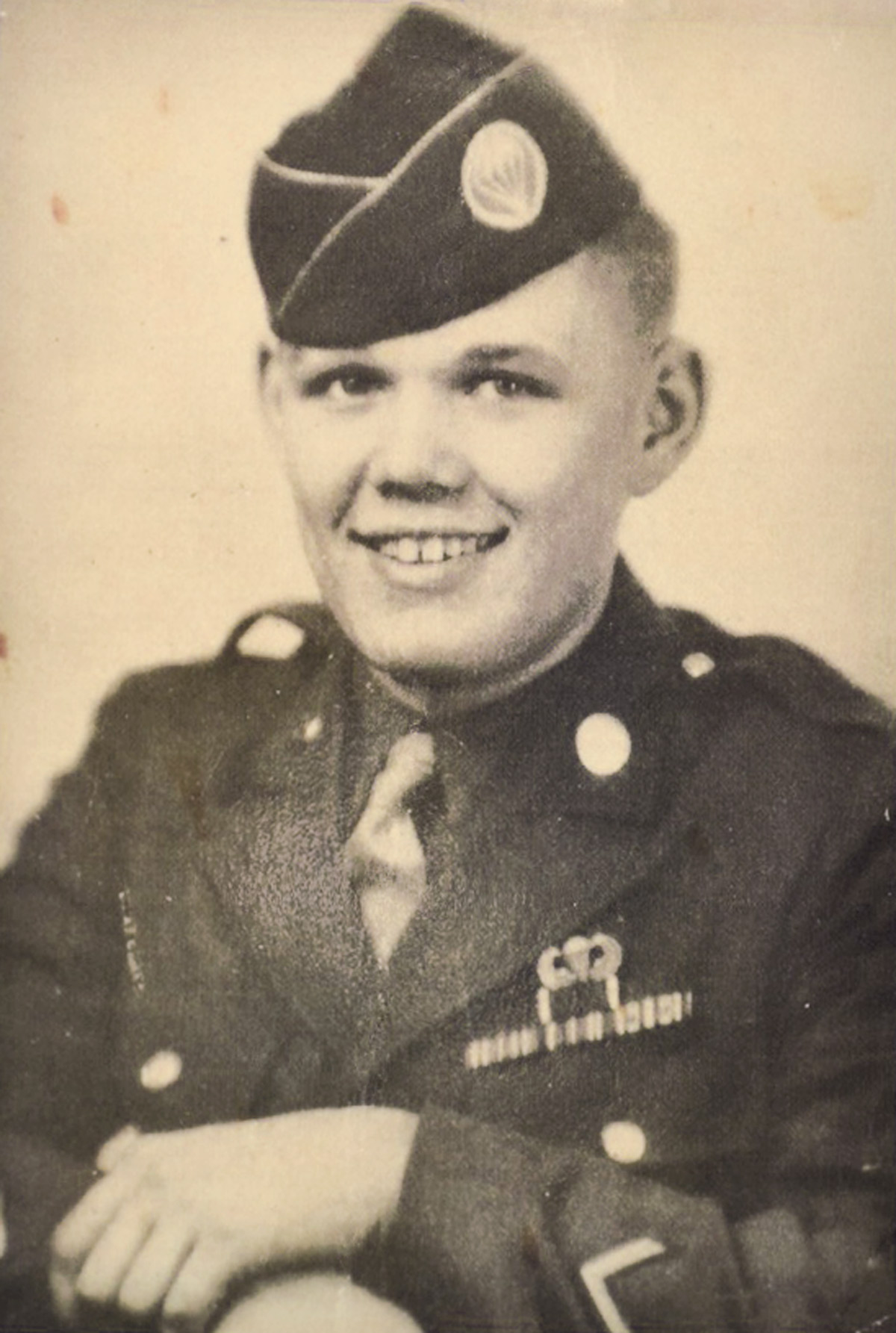 After about two hours I noticed parachute wings tattooed on his right forearm. I leaned over and said "Airborne," and began a conversation. Quietly he mentioned that he was a WWII (504th Parachute Infantry Regiment), Korea, Laos and Vietnam veteran. In other words he was there on the ground for the entire history of US Airborne in its finest hours, on virtually every battlefield.
He was traveling with a daughter from the Charlottesville, Virginia area to Anchorage where another daughter owned a couple of lodges along the Iditarod trail. By the time we landed I had gotten the gist of his service in the course of our extended conversation. As chance would have it, he had told the outlines of his life story to one of the few Americans who understood it in its entirety.
As we deplaned I asked his name; he said "Schmidt," emphasizing that the family was Danish origin not German. I silently committed myself to learning more about who he was, obtaining the details of his apparently astonishing odyssey.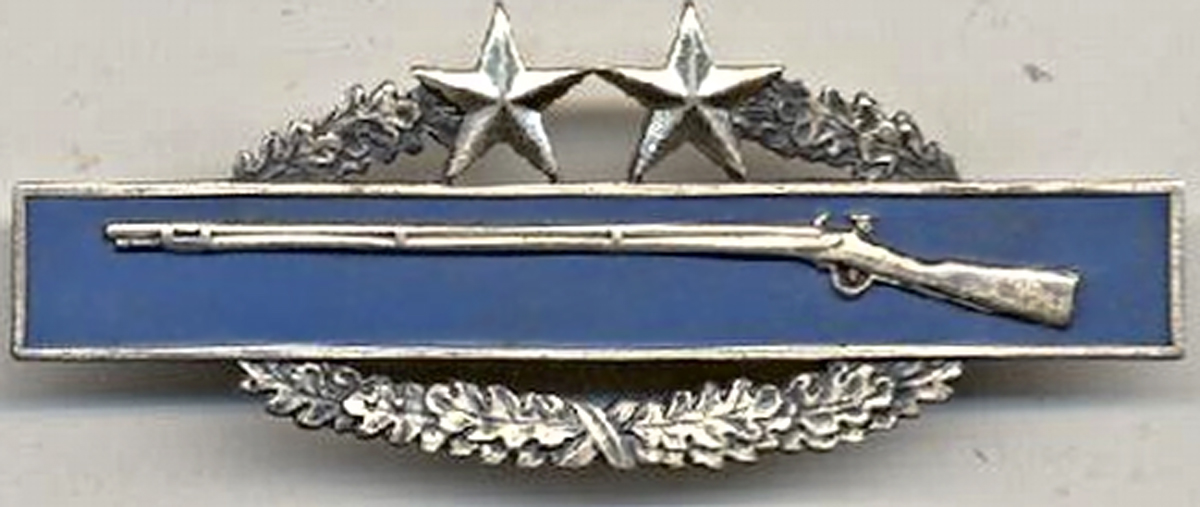 After a group discussion of what I knew of the remarkable history of this man, Lonny Holmes and Jack Williams enlisted for the search. Using the internet, we rapidly discovered that he was likely James O. Schmidt, Special Forces SGM retired holder of 3 CIB's (one of 325 men so honored), 2 Silver Stars and many other decorations. His recounting of his service record was confirmed from numerous sites. Furthermore, he had been an early member of Special Forces Association (1987) but was believed to have died and was so reported in The Drop a few years ago. He story was true!! And his record was even more remarkable than his quiet account revealed. Not only was he SF in Laos and Vietnam, he had fought and survived Inchon, the Chosin Reservoir battle and retreat in Korea, and had jumped in Sicily and Salerno with the 504th in WWII.
We tracked down the daughter in Alaska, Katherine DeHoop and asked her to front for a request to interview the SGM. The proposal went dormant. He didn't much like publicity. Then after a year shortly after Memorial Day 2015 Katherine gave us a phone number and said her father had consented to meet us. Lonny and Jack flew into Washington and on a Saturday in late July we drove down to Barboursville, Virginia and talked for three hours with the SGM and his charming wife of 60 years Peggy. Here is his story.
The SGM was a native of northern California. He turned 14 years old in the fall of 1941 and he was big for his age, 200 lbs, 6' tall, Danish origin. As the great depression era had been hard on his family he developed a strong independent streak at an early age. So he left home to join the Civilian Conservation Corps (CCC) and was assigned to a CCC camp in southeastern North Carolina.
Then Pearl Harbor made the CCC irrelevant. As America geared up for total war, in January 1942 his CCC group was disbanded. He chose to enlist in the army and opted to join the new airborne unit. He recounted that this decision came after seeing a movie entitled Parachute Battalion starring Nancy Kelly, who he recalled as being one of the most beautiful women ever.