Burying the Dead with Dishonor —
PART ONE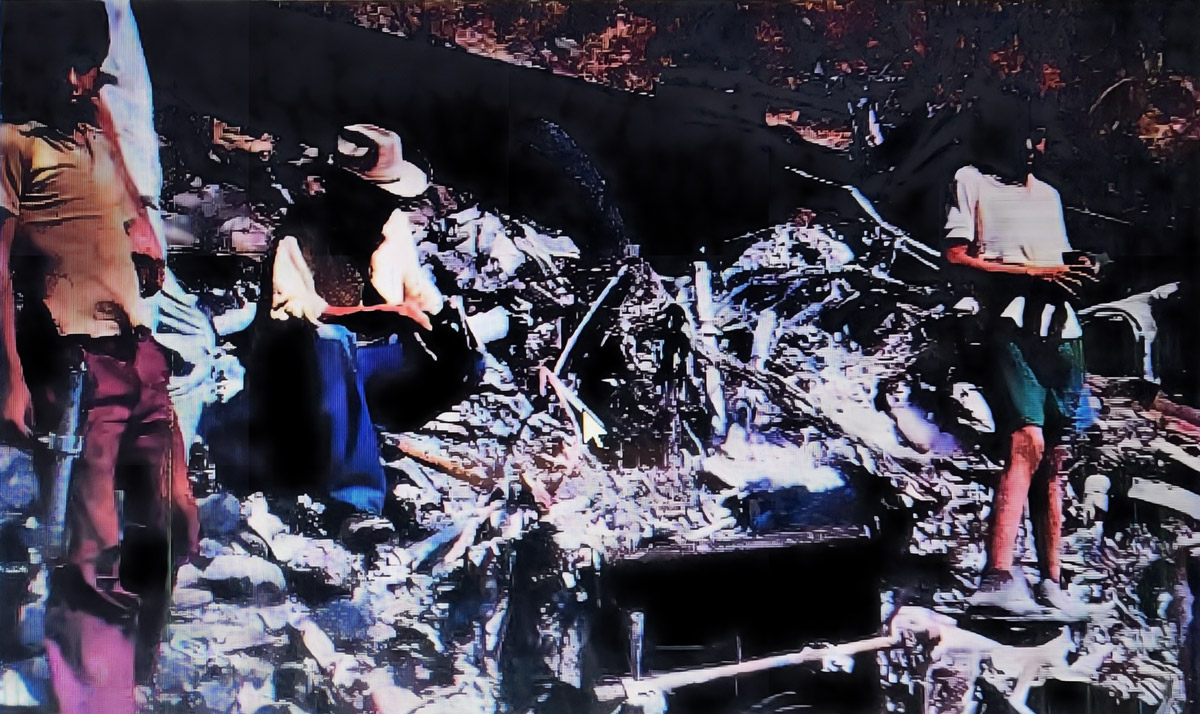 By Greg Walker (ret)
USA Special Forces
Forward
In late February 1981, then Executive Secretary to Mr. Richard V. Allen at the Reagan White House, L. Paul Bremmer III, submitted a working paper commissioned by the National Security Council regarding "The Way Ahead" regarding what would become the 10-year proxy war in El Salvador.
The meeting, held on February 18th, was chaired by the Deputy Secretary designate and attended by, among others, Dr. Ikle from the DoD, General Pustay (JCS), General Schweitzer (NSC), and Mr. Jackson (CIA). Its content would be declassified on June 6, 2006 (FOO-002-#2430).
This working paper would become the foundational document for the U.S. involvement in El Salvador. Its goal was to successfully circumvent the coming campaign from having to comply with the 1973 War Powers Resolution (P.L. 93-148). The WPR required that Congress be notified before U.S. Armed Forces could be introduced into hostilities or situations where imminent involvement in hostilities was clearly indicated by the circumstances, and that the President submit to Congress a report of such an introduction within 48-hours after such introduction of Forces had occurred.
"Firm rules of engagement would be required to prevent any blurring of the distinction between 'trainer' and 'advisor.' Nevertheless, inadvertent involvement would certainly still be a possibility…If U.S. [military] personnel to get caught up in direct hostilities, we might have to withdraw them or alternatively address the terms of the War Powers Resolution," wrote Bremmer.
The interdepartmental group offered another distinct observation. "…the fall of the government of El Salvador would represent a major reversal for the United States. "We might have been able to maintain a posture of indifference toward the fate of that government had it not been for the large scale and blatant external support for the insurgents…particularly not in our own hemisphere, of permitting a government to fall because we have denied it legitimate means of self-help while the insurgents have received unlimited assistance from communist countries [Italics mine]."
The 1981 working paper specifically implied although it does not state that any and all combat engagements involving U.S. military personnel, particularly the Army's Special Forces and their supporting elements, would be deliberately denied, covered up, and if needed the circumstances of both the wounding or killing of such personnel by either accident or enemy fire would have to be hidden from the Congress and American public.
This included "body washing" or creating a cover story as to how an American "trainer" may have died and where, and what he was doing at the time of his death. The 1981 working paper concludes with this statement. "In the present circumstances, the proposed deployment of MTTs (Mobile Training Teams) to regional commands in El Salvador does not appear to involve imminent risk of hostilities. However, such a deployment would increase the exposure of U.S. personnel to such a risk. In this regard, the U.S. personnel would be in close physical proximity to potential hostilities, and the company of Salvadoran personnel who might become engaged in hostilities. The War Powers Resolution defines an 'introduction' of U.S. Armed Forces as including the coordination or accompanying of foreign forces in hostile situations."
In 1996, after a ten-year grassroots political campaign organized and executed by both active duty and retired Special Forces personnel who had served and fought in El Salvador, the Congress authorized the Armed Forces Expeditionary Medal and appropriate combat awards and decorations for all those U.S. personnel, all Services, who participated in the war.
"Requiem for a Friend" — https://www.specialforces78.com/requiem-for-a-friend/
Shot down, captured, and executed
A tragic and violent incident on 2 January 1991 received increasing media attention as the facts surrounding the capture and execution of two U.S. Army aviators became known. Marxist guerrillas of the Farabundo Marti Liberation Front (FMLN) brought down a U.S. Huey assault helicopter with small-arms fire. The gunship carried two crewmen and Lieutenant Colonel David H. Pickett, commander of the 4th Battalion, 228th Aviation Regiment, based in Honduras. According to U.S. Army aviation crews who served in El Salvador at the time, FMLN guerrillas executed Pickett and his crew chief, PFC Ernest G. Dawson Jr., minutes after their helicopter auto-rotated down outside the little village of La Estancia.
While the UH-lH was airborne, ground fire wounded the senior pilot, Chief Warrant Officer Daniel S. Scott; he died of these wounds sometime during or after the crash. The ensuing killings occurred about 20km northeast of San Miguel, only several klicks from the Honduran border. Pickett and his crew were returning to Soto Cano Air Base in Honduras from a staff visit to American flight and ground crews stationed in El Salvador. Pursuing a shortcut route, the Huey had flown from San Miguel toward San Francisco Gotera, then moved north-east toward the town of Corinto. By this approach they could reduce flight time and slip inside the established "Green Three" route into Honduras, leading directly to Soto Cano.
"The doctor who performed the autopsies had access to the debriefing. He told us it appeared the crew chief was shot first," recalled a CWO 2 "Bob Bailey." "Pickett apparently made the decision to run for it and was peppered with AK-47 fire at close range." (Author's Note: Some U.S. Salvador veteran aviation crewmen providing information on this and related incidents requested anonymity for security reasons; where noted, such sources are identified here by noms de guerre).
An aviation accident investigation team from Fort Rucker, Alabama, flew to El Salvador to evaluate the incident, per Army regulations. According to "Bailey," this team's report "was never released to the aircrews in El Salvador. This was fairly unusual, as all crash reports are circulated among the pilots so we can learn why a crash took place."
Pickett's helicopter had been armed with two M60 machine guns, but these were strapped to its floor rather than mounted. At the time, policy for airframes flying in Honduras called for positioning the guns in this manner.
It was after this incident that authorities determined a need for an ongoing airborne support unit in El Salvador, and it fell to B Company of the 4th Battalion, 228th Aviation Regiment, to provide such an asset even as the war was beginning to be brought to a diplomatic conclusion.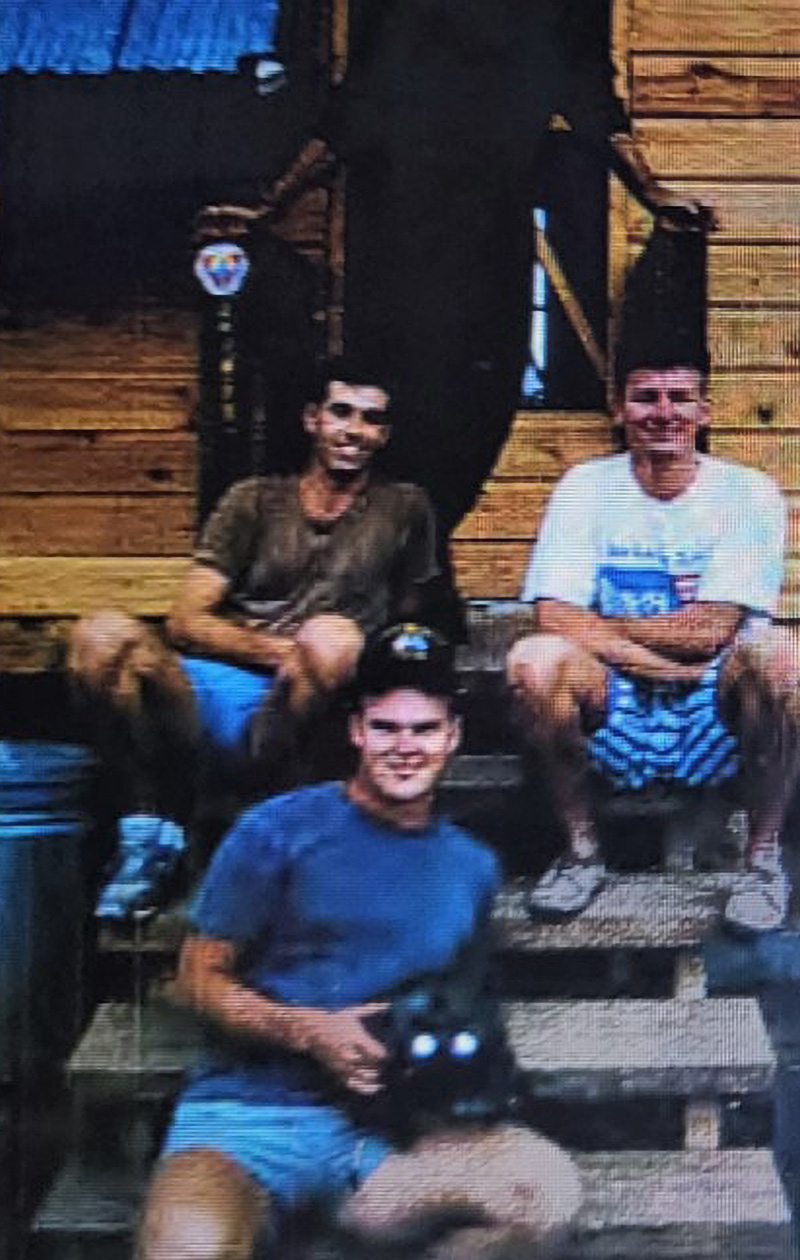 "They wanted to cover it up," confirmed one flyer, known here as CWO 1 "Jim Miller," "But it was definitely shot down." It was commonly known among those serving in-country that Pickett's aircraft had taken ground fire from a confirmed concentration of FMLN forces and indeed had crashed almost on top of the guerrillas after being hit. After the tragedy, Army aviation crews began flying in tandem to cover and, if necessary, recover one another if forced or shot down during flight. All American helos flying in El Salvador were ordered to fly with mounted guns carrying live rounds in the chambers; B Company, 4/228th, was selected to provide air and ground crews in support of the U.S. MilGroup operations in El Salvador.
Door gunners from the 193rd Infantry Brigade in Panama were assigned to B Company in force after the executions. Air crews from B Company flew the body-recovery mission to Pickett's crash site, where they came under intense ground fire from FMLN guerrillas; the U.S. gunners returned fire and completed their mission. It was found that Pfc. Dawson, promoted to SP4 after his death, was killed with a single bullet to the back of his head. Pickett had witnessed this murder and attempted to escape. The autopsy report states the colonel was hit with some 15 to 20 rounds, including at least one which passed through his hand and then struck his face.
According to "Bailey," who spoke with the doctor conducting Pickett's autopsy, the conclusion was that the colonel tried to cover his face with his hand even as guerrillas fired point-blank at him. After the deaths of Pickett, Dawson and Scott, the 4/228th renamed several facilities at Soto Cano for the dead aviators. For example, the former Camp Blackjack (home to the 228th) is now known as Camp Pickett.
Today, Colonel Pickett's grave at Arlington National Cemetery overlooks the El Salvador memorial in Section 12. His father, after a hard-fought battle with the Army, was successful in seeing a posthumous POW medal awarded in his son's memory. Recent developments in May 2023 between the Secretary of Defense's Office and the Human Resources Command at Fort Knox see renewed effort being made, at Secretary Lloyd Austin's express direction, to review and facilitate the same award for Earnest Dawson.