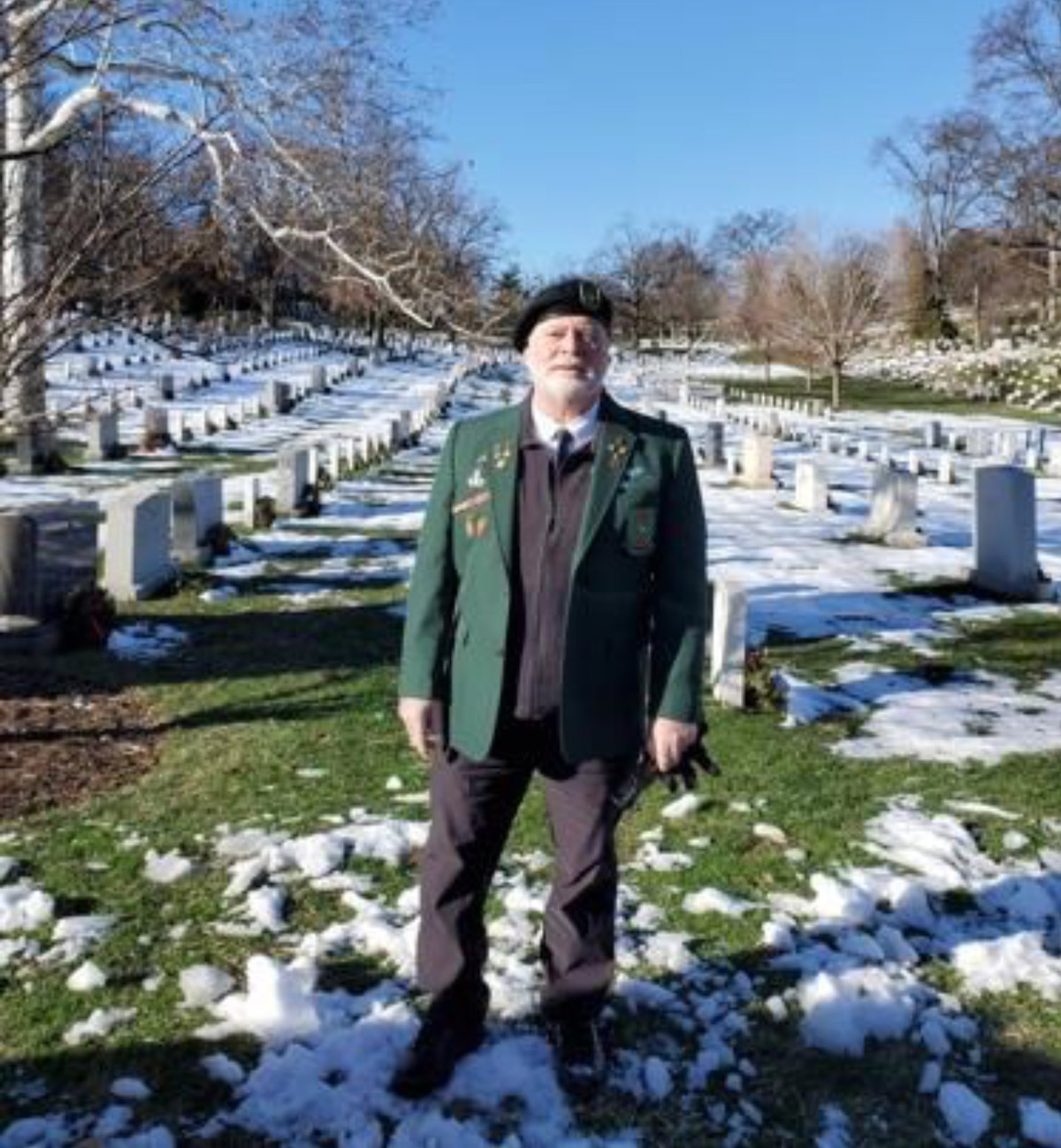 By Greg Walker (ret)
USA Special Forces
John McMullen and I were close friends and SF Brothers for well over 40 years. On May 27, 2022, John passed away at home in his sleep. John was a mentor, a catalyst for doing the hard right over the easy wrong, and co-founder of our grassroots political organization the Veterans of Special Operations – El Salvador. In 1996, John and I celebrated ten years of tireless effort to see our war in El Salvador declared an official military campaign by the U.S. Congress. John was adamant — "We will never, ever quit!"
After West Point, Col. McMullen's Army career spanned over 25 years and included multiple commands, honors, and overseas deployments. He was a member of the 7th Special Forces Group and his duties spanned Army and Joint field, staff, combat, and intelligence assignments, primarily focused on the Latin America region. He held various senior positions and commands throughout his career, including as Battalion Commander of Joint Task Force Bravo in Honduras, Deputy Chief of Staff of the U.S. Army Special Operations Command, and Chief of the Counterproliferation and Counterterrorism Division, Operations Directorate of the Joint Chiefs of Staff. His fellow soldiers described him as a "soldier's soldier."
Through all of these achievements, Col. McMullen was most proud of his service in El Salvador in 1987-1988. During that time, he served as Senior U.S. Advisor to the 4th Military Zone and 4th Infantry Brigade of the Army of El Salvador. In this role, he advised, trained, and fought alongside the Salvadoran Army to conduct successful counterinsurgency against guerilla forces during the civil war there. He participated in four separate offensive campaigns there, earning him his Combat Infantry Badge and Army Commendation Award for Valor.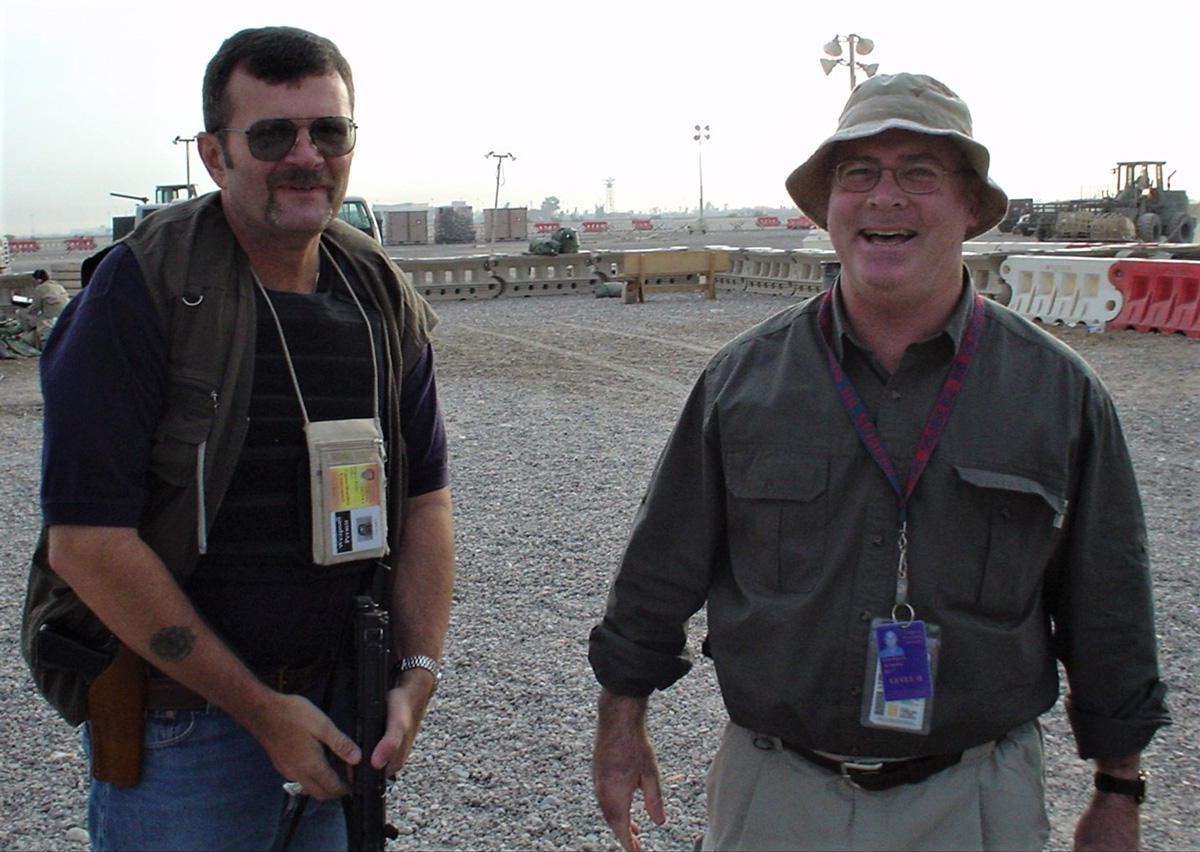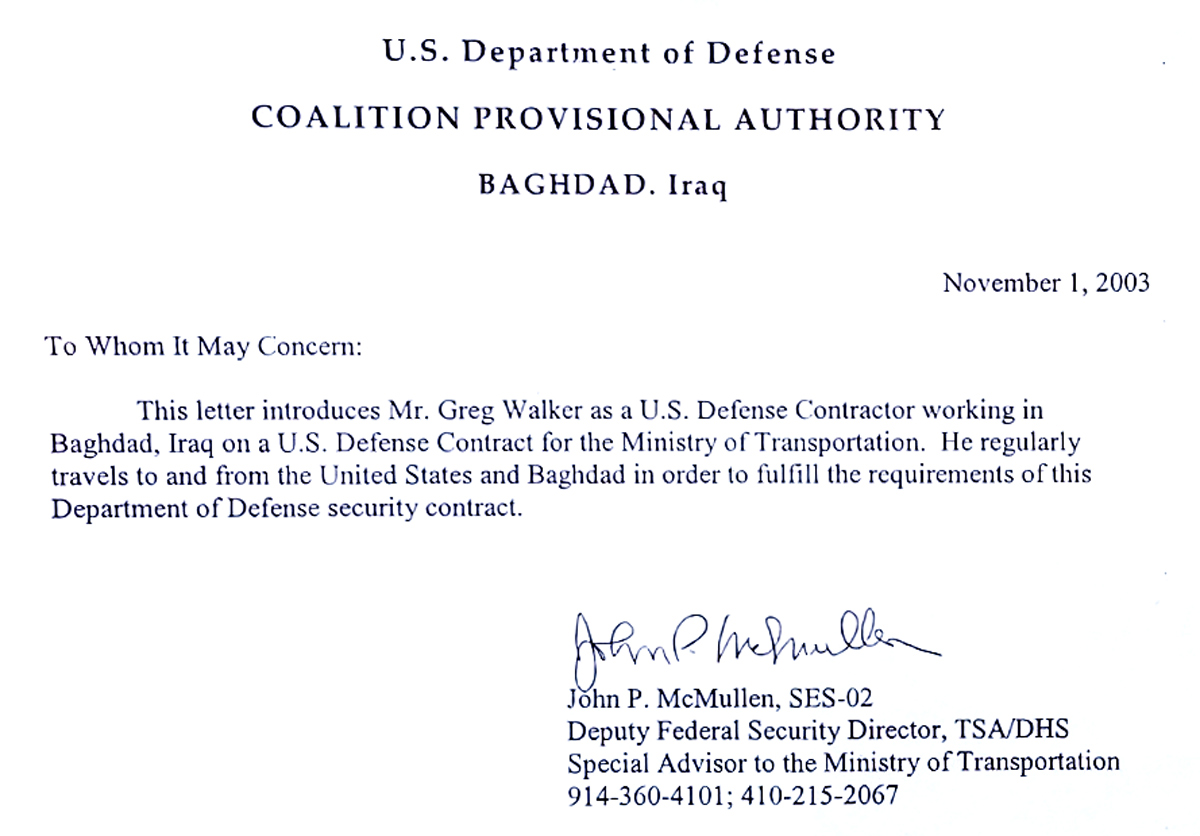 John invited me to join him in Baghdad, Iraq, in late 2003. He was the 2IC to Ambassador Trent Lott at the Coalition Provisional Authority, Ministry of Transportation and Communications, at that time. There were too many adventures to recount here about those months in Iraq — other than to say we got the job done and to Colonel McMullen's usual high standards, uncompromising work ethic, and doing it all with a smile, a laugh, and a penchant for making the impossible possible by putting "boots on the ground."
As Director of Security McMullen was swift to address the plethora of challenges facing the Coalition Provisional Authority (CPA). One of these was stemming the waste of U.S. dollars to purchase AK-47s for the emerging Iraqi security forces. Why, he asked, are we paying the Jordanians $400 per weapon when we have literally thousands upon thousands of brand new and used AK-47s right here in Baghdad? John was furious when he learned the U.S. Army was happily blowing up these stockpiles even as the Jordanians were making money hand of fist from the deal makers at the CPA.
When he learned a well-intentioned but clueless Army officer at the CPA had ordered the sole cell phone tower/transmitter to be blown up (according to the officer it was an 'illegal' tower as the Kuwaiti firm that had set it up hadn't "gotten permission" from the CPA to do so), it was John who, behind the scenes, got cell comms up and running again to include a new transmitter tower.
On one occasion John wanted to travel up to Kurdistan, so we jumped in an SUV along with some Kurd bodyguards/guides and went to Irbil. Upon our arrival McMullen made some calls and soon we were meeting with a variety of truly interesting folks so McMullen could gather some "ground truth" about what was happening — or not happening — in northern Iraq to include Mosul.
I grew to appreciate John's keen sense of off-beat humor, too. He delighted in driving his own Toyota truck wherever we went and when he had someone traveling with us, whether in downtown Baghdad or elsewhere, he would always ask me to shoulder my PKM light machine gun and "ride in the back". Meaning, in the bed of the pick-up truck! "You'll be fine, he joked once. "You're armed!"
As the insurgency was already in its early stages John developed his own intelligence gathering network in Baghdad. Together we quietly met with and vetted our sources, focusing on potential threats to the CPA itself, as well as those civilian contractors working on various CPA projects to include the financial reconstruction team brought in from Washington, DC. When a credible lead came in we'd address it, bringing in the experts John trusted to make recommendations and provide guidance and direction. Former Iraqi security officers were a rich target given many of these had committed truly heinous crimes against the Iraqi People in their heyday, and were now providing a wide variety of services, personnel, arms, and intelligence to the insurgency leaders in and around Baghdad.
One evening, quite late, and working in conjunction with an American army unit stationed in the Green Zone, we mounted a raid during which an Iraqi officer was captured along with a significant cache of light weapons, ammunition, and documents. At the time such detainees were only held for a maximum of 72-hours and the insurgent officer was being released upon offering only protests of his innocence and fealty to the new Iraqi government. With John's blessing I drafted a memorandum asking the man to be held and further questioned. It was a timely memorandum and bore positive results. McMullen's earlier and extensive work in El Salvador and Honduras had honed his intuition to a fine edge.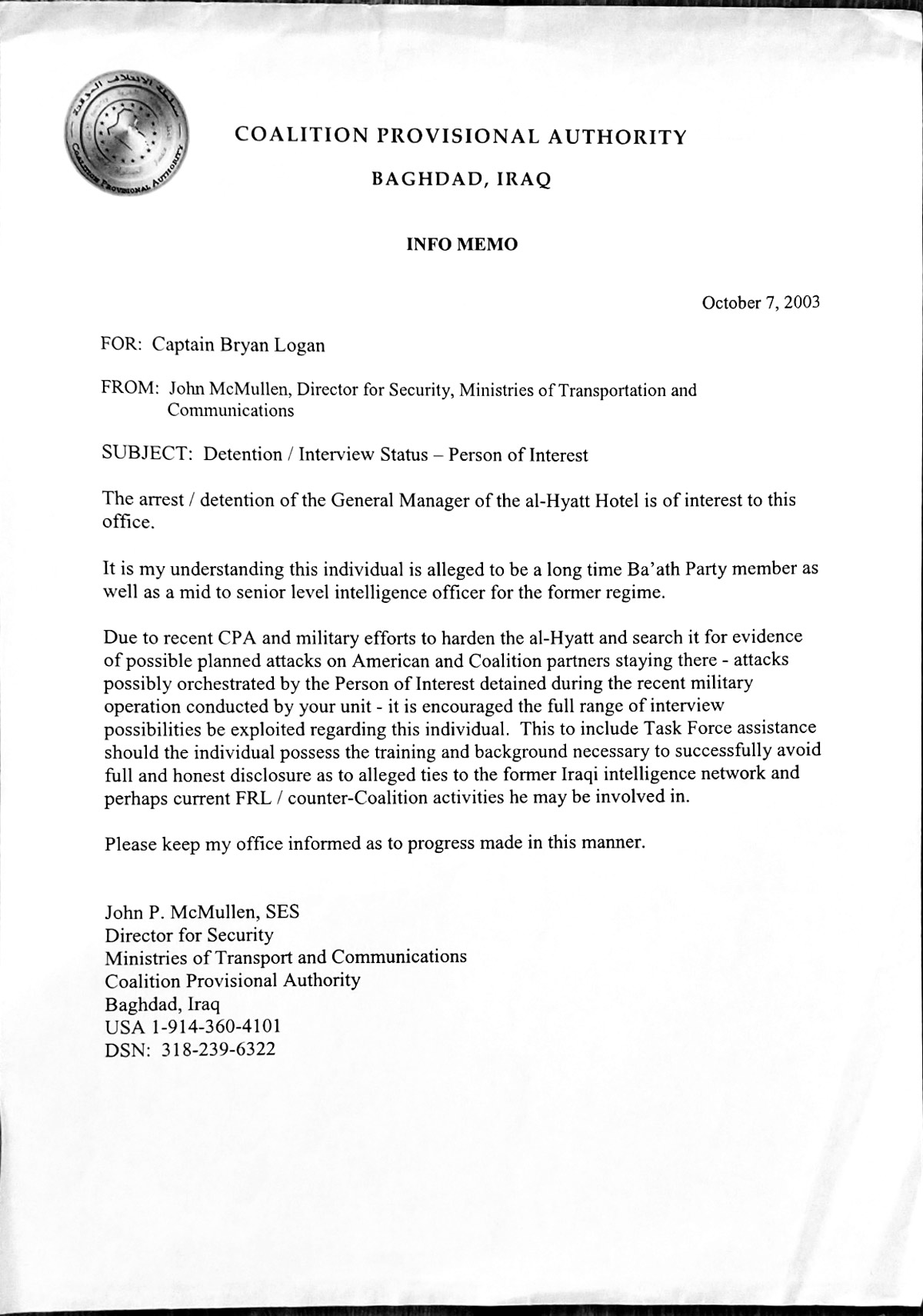 He wrote or rewrote all the original combat awards and decorations recommendations after that victory — and all of them were approved. The evening after we learned the Armed Forces Expeditionary Medal had been authorized for those who served and fought in El Salvador — I was visiting with John at his home in Virginia — we raised a cold beer, clinked our bottles together, and toasted our fallen comrades from that war.
And he didn't like to lose "just because."
On September 24, 2021, John sent me an email note. It was the last written communication between us prior to his passing.
"Once again, many thanks to you Greg for ALL your hard work, and for the generous call out for me! It's hard to believe so much was accomplished, but it truly has been extraordinary. Clearly God's hand was guiding all these efforts and they came due according to His Plan. You have MUCH to be proud of, and especially for telling our story so often and so well-in spite of all the obstacles. They would have stopped most men cold, but you persevered and succeeded! Your diligence and perseverance and vow to never quit! is why the Army can celebrate our story and point our next generation of SF to its eternal lessons. Well done to you for all your exceptional efforts! Your friend and compa, John DOL"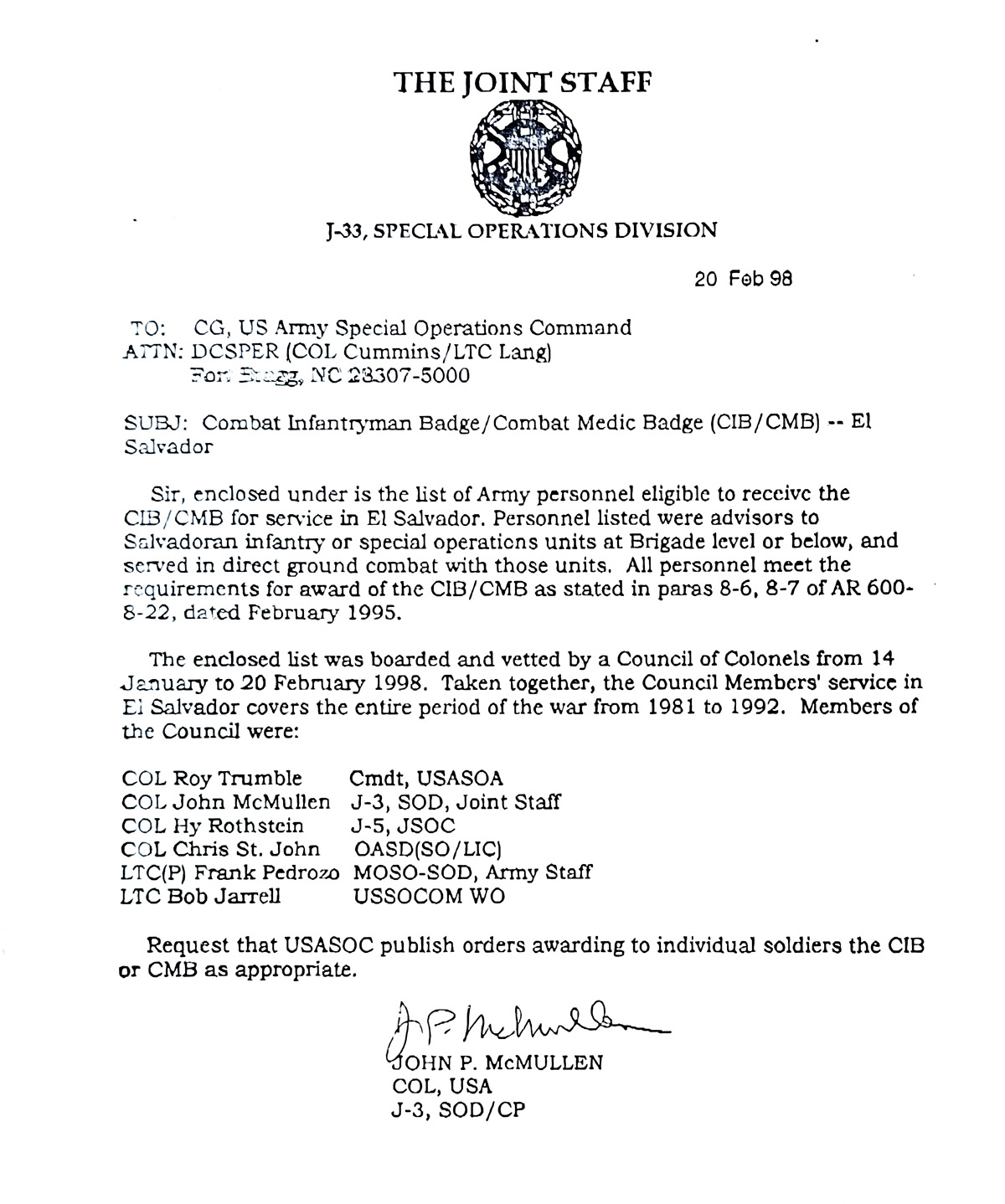 ABOUT THE AUTHOR — An author and Special Forces historian, Greg Walker served with the 10th, 7th, and 19th Special Forces Groups (ABN). He retired in 2005. He is a Life member of the Special Operations and Special Forces Associations.
Today, Mr. Walker lives and writes from his home in Sisters, Oregon, along with his service pup, Tommy.