A DEFECTOR IN PLACE:
The Strange and Terrible Saga of a Green Beret Sandinista – Part Two
By Greg Walker (ret)
Prologue: How Not to Raise a Revolutionary Army
In August 1980, Green Beret David Arturo Baez was honorably discharged from the United States Army for compassionate hardship reasons. His carefully constructed ruse of having to return to Nicaragua to help his aging grandparents on their small coffee finca had fooled his command at the 3/7th Special Forces Group (A) in Panama, as well as the United States Army.
In fact, the government led by the Sandinista National Liberation Front (FSLN) had nationalized Nicaragua's coffee industry beginning in 1980. The FSLN purchased and sold all the country's coffee, using the hard currency earned on the international market to finance its revolutionary war against the U.S.-backed Contra movement, supported by and from Honduras.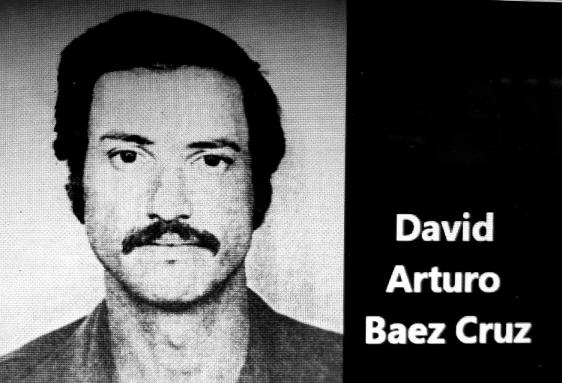 Part Two – Once a Green Beret, always a Green Beret
In 1981, while conducting a clandestine intelligence gathering mission in Managua, retired Lt. Col. Bill Chadwick, a Special Forces officer; and Lt. Col. John Lent, encountered now-Lt. David Baez in the uniform of a Sandinista officer. Recognizing each other from 3/7th, the trio had a brief conversation, then went their separate ways. Previously, Baez floated another story around the battalion that he was forced to return to Nicaragua by its new government, and in order to protect his family, would have to join the Sandinista Popular Army (EPS). So the chance encounter between the three men was friendly.
The bond between Special Forces soldiers holding fast as Baez could easily and to his benefit betrayed the two officers.
Chadwick recalled that the two American officers swiftly reported their encounter to the U.S. Southern Command J2 and its counter-intelligence team. David Baez was now officially on the radar screen and a known enemy threat.
Assigned to the Combat Readiness Directorate, Baez's first assignment was to train an EPS special unit of paratroopers. This he did with enthusiasm. The assignment was also seen as a means of monitoring the former American Special Forces soldier. "Trust but verify" was an important maxim for the Sandinistas. After training the paratrooper unit, Baez turned his expertise and the information he'd gathered as an AST in El Salvador toward the early formation and training of the EPS Irregular Warfare battalions (IWB). These battalions meant specifically to conduct counter-guerrilla warfare against the Contras. Strangely enough, the IWBs closely resembled the new Immediate Reaction battalions of the 3/7th mobile training teams in El Salvador in 1980–1981.
A born-again Sandinista
By 1982, Baez established himself as a born-again Sandinista. Promoted to the rank of captain, he volunteered for combat duty and was assigned to the "Pedro Altamirano" battalion of the EPS, then based at Montelimar. According to his brother, Eduardo Baez, Capt. Baez "would travel daily from El Crucero where we lived" to Montelimar to work. When his battalion deployed to the rugged Kilambé region of northern Nicaragua, Baez was an invaluable asset on the ground.
After many months of combat duty, he was assigned to a special troop three-man mobile team that specialized in detecting and tracking Contra infiltrations along the no man's land corridor between Honduras and Nicaragua. The mobile team relied on jeeps to transport the team and its sophisticated Soviet-supplied radio intercept equipment to accomplish its missions.
Then, in April and May of 1983, Baez visited his brother and shared his next assignment. In his August 2001 interview with Roberto Fonseca of La Prensa, Eduardo recalled that sad moment. "He had volunteered to leave with a Honduran guerrilla column. He did not know if he would return or not. He asked me to take care of the children…you know, that kind of personal stuff." Captain Baez, perhaps recalling the grief and pain that his family endured when his father disappeared in 1954, made a contingency plan should something similar happen to him.
"He also recommended," said Eduardo, "that if [we] heard any news about the capture or [death] of a guerrilla in Honduras, under the pseudonym Adolfo [their father's first name], that I would know it would be him." Baez told his brother he wrote a farewell letter to his youngest son, just three months old, "We had a few drinks, we cried, we said goodbye and he left," recalled Eduardo in 2001.
The Honduran guerrillas would be wearing Contra-style uniforms for their infiltration and carrying American-made weapons to include M16 rifles, M79 grenade launchers, M60 light machine guns, and 1911 .45 caliber pistols. Each fighter had a nom de guerre, or "guerrilla name," for security reasons. Baez, like the others, would go in sterile–without any incriminating forms of official identification. He was used to playing this role from his training and experiences at both 10th Special Forces Group (A) and later as an AST in Panama.
If Baez were captured or killed and identified as a former Green Beret and now Sandinista officer, there would be diplomatic hell to pay with both the U.S. and Honduras."
His presence as both an assigned bodyguard for a high-ranking official [Dr. José Reyes Mata] and an EPS combat adviser to the column was a carefully considered risk for the Sandinistas. If he were captured or killed in Honduras and identified as a Sandinista officer, especially as a former Green Beret and now Sandinista officer, there would be diplomatic hell to pay with both the U.S. and Honduras.
At the same time the column began its infiltration, Daniel Ortega, coordinator of the Governing Board of Nicaragua, proposed a six-point peace plan to end the Contra war. Ortega was playing with fire.
Dr. José Reyes Mata, whose nom de guerre for the Armed Forces of the People (FAP) campaign would be Comandante Pablo Mendoza, reminded himself of this situation when he wrote about it in his war diary after capture. "Our movement is extremely politically compromising. And we will not disappoint those who have placed their trust in us."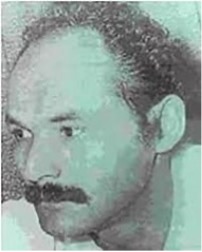 Operation CONDOR spreads its wings
General Gustavo Alvarez, CinC of the Honduran Armed Forces, said in a recent speech that the military will come down hard on terrorism and that the philosophy of human rights was not created to protect terrorists or subversives, nor was it created to protect those who receive training in sabotage and guerrilla operations." – U.S. DOD Joint Chiefs of Staff Message Center
General Gustavo Adolfo Álvarez Martínez was known throughout Central and South America for saying what he meant and meaning what he said. He'd entered the Honduran Army on April 12, 1958 and attended the National Military Academy in Buenos Aires, Argentina. Upon his return to Honduras, after a successful command with the 2ndInfantry Battalion, he was commissioned as a 2nd Lt. in February 1963. Later that year, in October, he was selected to attend the U.S. Army Special Forces Counter-Insurgency school at Fort Bragg, North Carolina.
"Those" included not only Daniel Ortega in Nicaragua but Fidel Castro in Cuba. Castro provided a year's training for the new guerrilla army in 1982 at the Cuban Army's Special Troops training base at Pinar del Rio, located just 90 minutes from Havana's Jose Marti Airport.
By now, the 96-person column–brought back from Cuba in ones and twos–was assembled in a safe compound outside of Managua. Security conditions were strict. No leaving the compound, no female visitors, no contact with families, and no money. Individuals who deserted were captured and immediately put into a Sandinista prison. Reyes Mata didn't see this red flag for what it was: the unhappiness and dissatisfaction of some people who didn't "volunteer" to be guerrillas in his revolution but rather press-ganged into the movement with promises of civilian occupation training in either Managua or Havana.
Reyes Mata's recruiting efforts occurred in Honduras' Olancho province by local Revolutionary Party of the Central American Workers (PRTC) Honduran agents, as well as "guerrilla priests," many of these Jesuits. In a 1984 M