Book Review
YEAR OF THE HAWK: America's Descent Into Vietnam, 1965 by James A. Warren
By Kenn Miller
The year of "Year of the Hawk" is 1965, and 1965 is regularly and widely considered the beginning year of the Vietnam War. What happened in 1965 continued on for a decade. There are many books about how and why the United States joined into what was a Vietnamese civil war. Every book about our American leaders during that period shows the same arrogance, eagerness for war, ignorance about Vietnam and its military history, and disregard for the welfare of the United States of America and its people. As a book reviewer who has read many books about that piece of American history, I can't say that Mr. Warren's YEAR OF THE HAWK is absolutely the best of those books, but it sure is one of the best. And of those books, YEAR OF THE HAWK may be the shortest, least biased, most objective, and easiest read of them.
James A. Warren, the author of this book, is a historian — and very much a military historian, as well as a foreign policy expert. The number and quality of his books and contributions to other journals is very impressive, and his military writing is outstanding. If you can find a bookstore or a public library that still offers books,
YEAR OF THE HAWK: America's Descent Into Vietnam, 1965 is also does a good job of covering the first combats of the war. This book is well worth reading!
PS: One of our SFA Chapter 78 members (guess who) was severely wounded in Vietnam combat, the first of his Purple Hearts, before 1965, back when JFK was still alive and president. He went ahead and collected a number of more Purple Hearts. That was back in the days that soldiers might say a Purple Heart and a dime could buy a man a cup of coffee.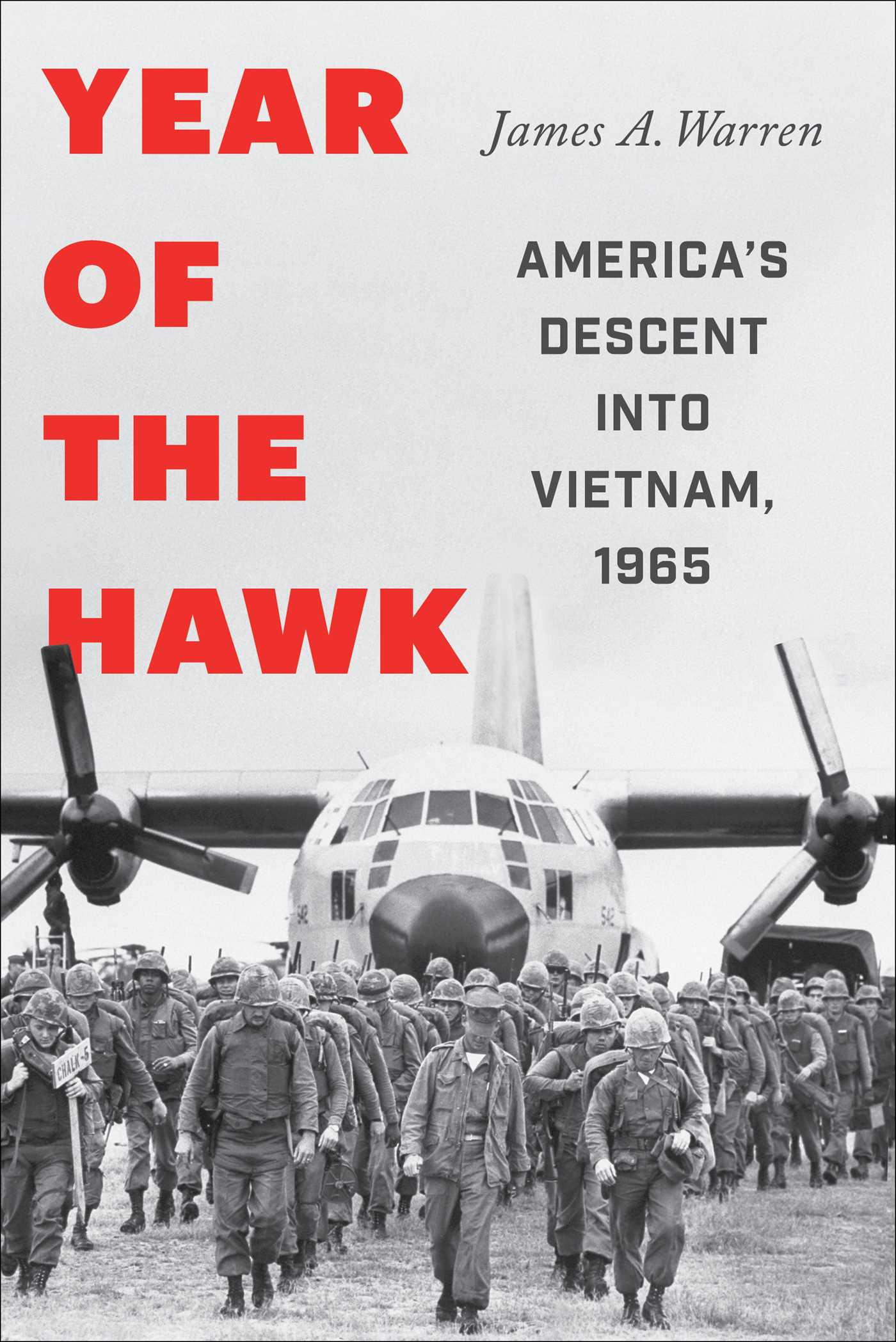 About the Author:
Kenn Miller is a former LRRP and 101st Ranger veteran. He is author of the successful and well-received novel Tiger: The LURP Dog. He is an very active member of Chapter 78 and a frequent contributor to the Sentinel. He lives in Southern California.