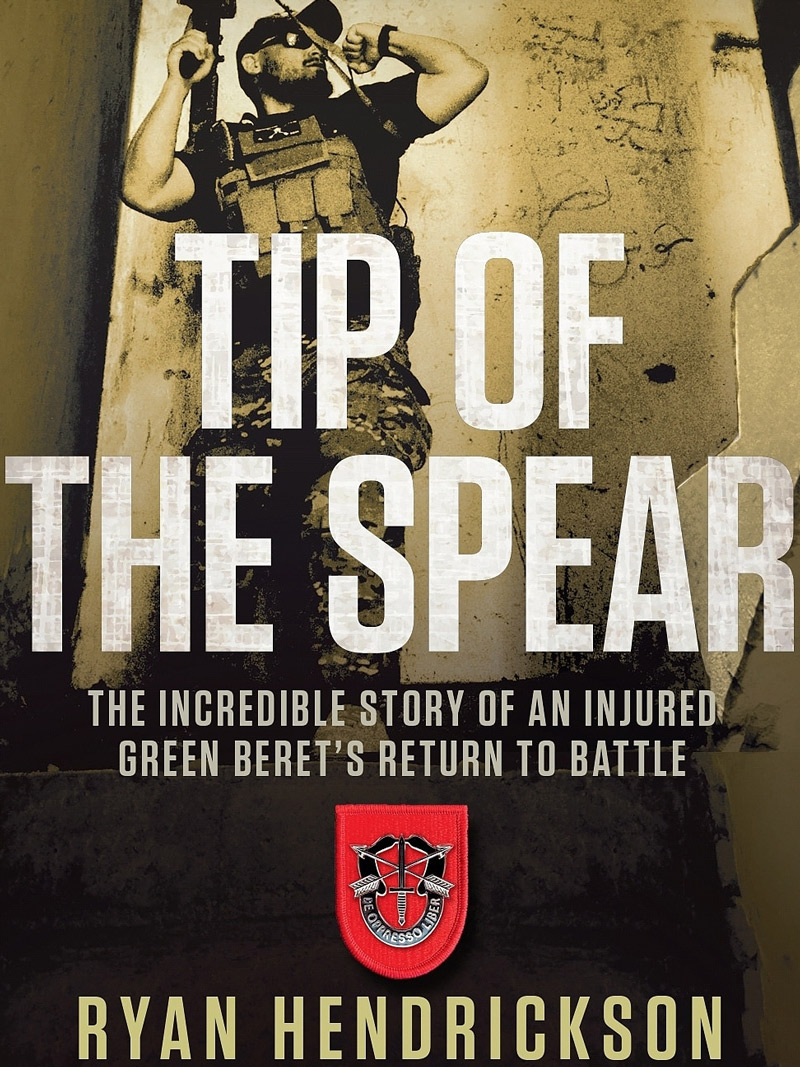 By Kenn Miller
This review is rather short because a better use of your time would be for you to hurry to the nearest bookstore — or go to Amazon Books or rush to your local librarian — and get your hands and your eyes on TIP OF THE SPEAR.
You won't regret it, for this is one helluva a military memoir of a man who served in the Navy, the Air Force, and finally the U.S. Army and Special Forces — in training, in living in something similar to normal life, or whether in combat, or recovering from injuries and wounds.
Above all, Ryan Hendrickson's TIP OF THE SPEAR is a book about brotherhood, courage, fortitude, integrity, morality, and preservation — whether in war or peace, in health or injury, and failure or success. It is a book that can inspire you — and you won't want to put this one down.
***
Learn more about Ryan Hendrickson
visit www.ryanmhendrickson.com
About the Author:
Kenn Miller is a former LRRP and 101st Ranger veteran. He is author of the successful and well-received novel Tiger: The LURP Dog. He is an very active member of Chapter 78 and a frequent contributor to the Sentinel. He lives in Southern California.