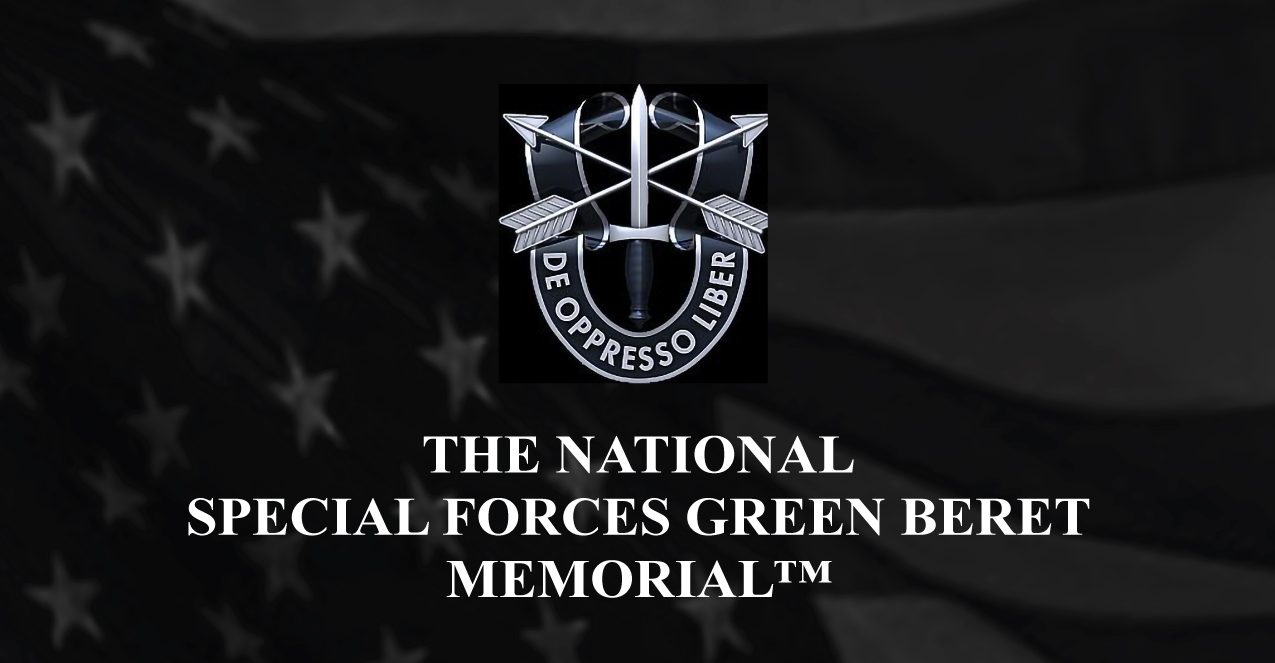 In the summer of 2017, the spark for a great initiative occurred that developed into a vision for the eventual design, development, and build of The National Special Forces Green Beret Memorial™ (TNSFGBM) located just off of Fort Bragg, NC. This world class memorial and park will honor the Regiment's history, it's exploits, it's legends and it's fallen.
Since 2018, TNSFGBM formed a board of directors, established as a 501(c)3 organization, and refined the site plans for the Memorial Park taking inputs from active duty and retired Special Forces personnel alike. TNSFGBM is to serve as an enduring beacon for past, current, and future members of the Regiment, their families and all those who wish to honor the most distinguished fighting force in United States history.
The site will showcase each MOS on the 12-man A-team by way of 14 ft. bronze sculpture monuments, with 8 ft. tall bronze soldiers, arrayed around a black granite and metal Special Forces Crest and also a parade ground which will facilitate future Special Forces graduations, special events and ceremonies crowned by a distinctive Medal of Honor pillar honoring the Regiment's highest award recipients.
Upon arrival, memorial visitors walk through interactive time period walls highlighting the Regiment's exploits portraying historical events decade by decade on granite and bronze wall panels. The walkway will be composed of paver stones that individuals can acquire to honor current or retired Special Forces members and affiliates. At the apex of the walkway or tip of the spear, it brings visitors to the front entrance featuring a 14 ft. tall sculpture monument composed with 8 ft. tall 12-man A-Team bronze Soldiers.
Approximately 10 acres in size, TNSFGBM Park will be one of the most inspirational and magnificent memorials in America and will rival any memorial in our nation's Capital. A project of this magnitude, scale and scope is extremely expensive and all contributions at any level will assist TNSFGBM advance forward to the finalization of the project. The team is working diligently in identifying and acquiring select like-minded benefactors to support the project to honor our Regiment.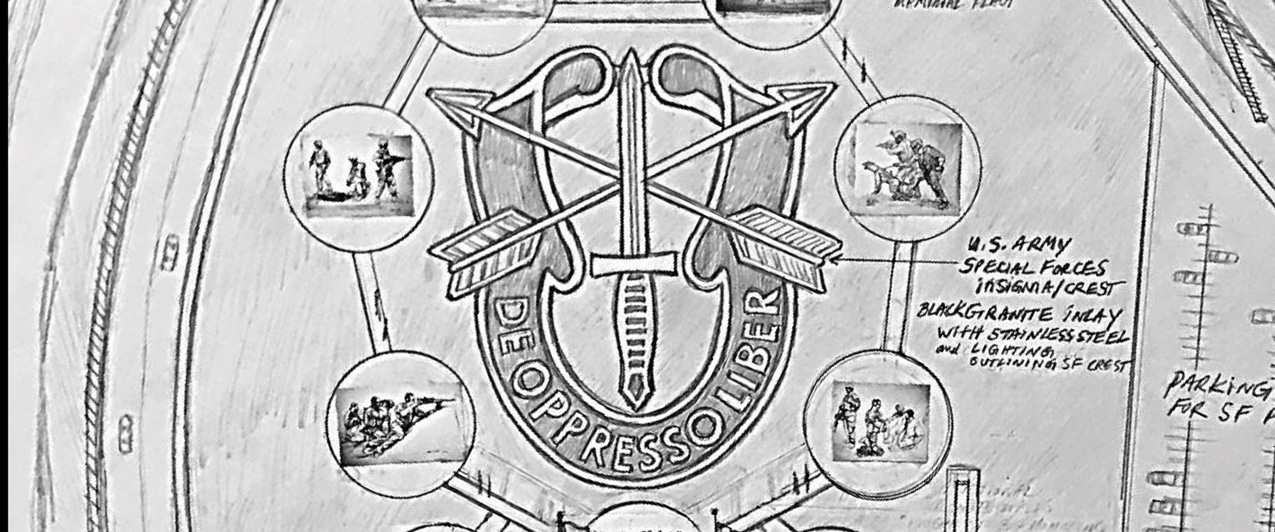 All those who wish to support the project by providing a charitable donation or the purchase of a paver stone can go to www.specialforcesgreenberetmemorial.org for more information. The board members of TNSFGBM foundation are driven to make this vision a reality and we appreciate everyone's support to honor the U.S. Army Special Forces Soldiers of every era, with The National Special Forces Green Beret Memorial.
Colonel (Ret.) Carl D. Kelly
U.S. Army Special Forces Regiment
President & Board Director
The National Special Forces
Green Beret Memorial Foundation
info@specialforcesgreenberetmemorial.org
www.specialforcesgreenberetmemorial.org