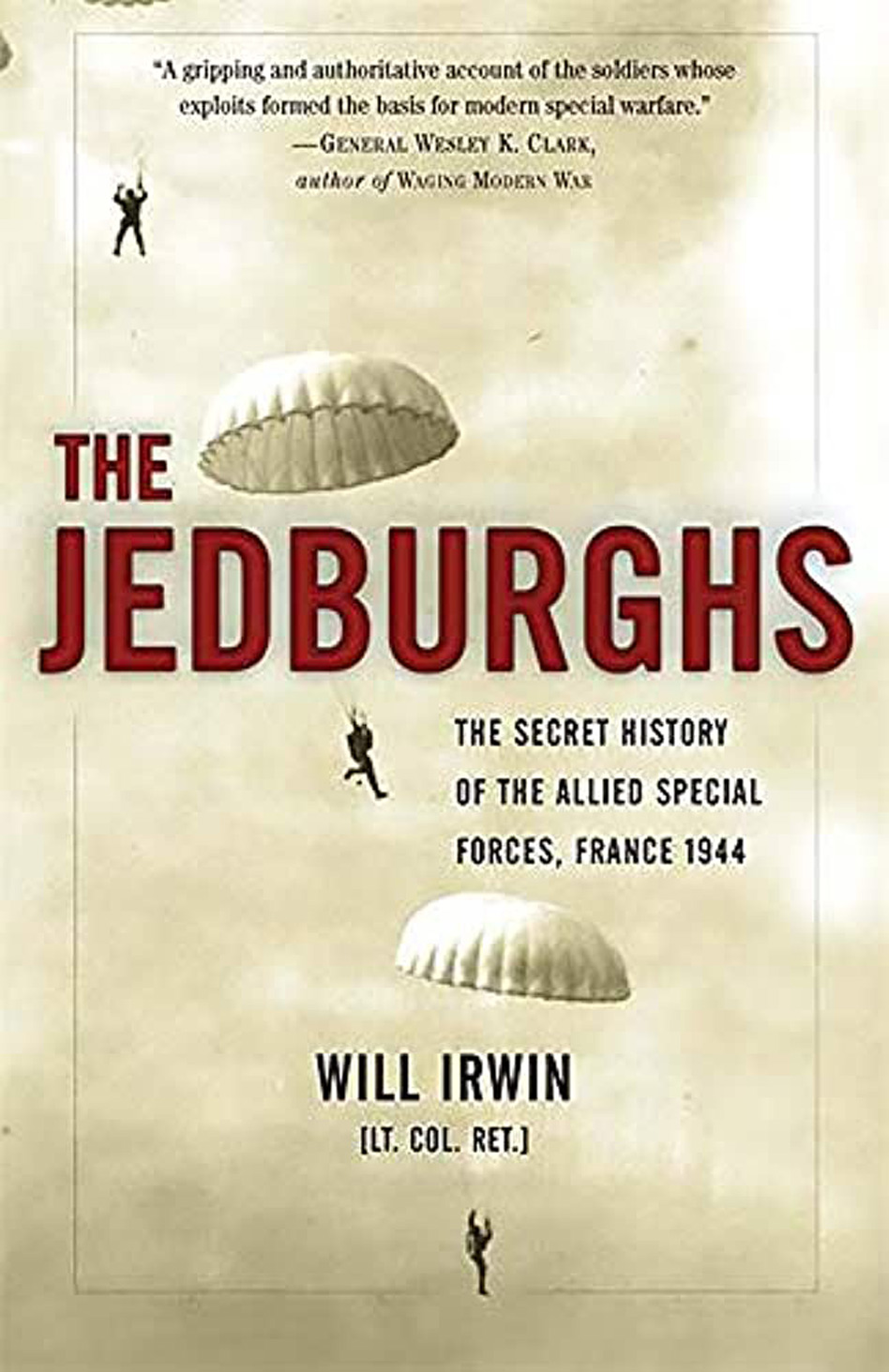 By How Miller
"The Jedburghs" by Bill Irwin is an illuminating portrayal of the direct predecessors of the U.S. Army Special Forces. Each of us can picture ourselves in the roles depicted, and hope that we would have been as resourceful and lucky to have overcome the obstacles before us.
The Jedburghs were the core of what an A-Team is today. After rigorous recruitment, selection, and training, a select few were chosen to be parachuted in as part of a Jedburgh team, sometimes referred to as a "Jed." Typically a Jed would be a three man team including a radio operator and two officers. At least one of the team was to be indigenous to the area of operation, and a minimum of one had to be either a Brit from SOE or an American from OSS. Most were also multi-lingual.
The book, both extensively researched over twenty years, and told from multiple perspectives, shows the process of assisting and guiding the many active and potential resisters of Nazi occupation in France and beyond. The uncountable number of acts of bravery by those Maquis were made more effective by the equally brave, tenacious, and wise British SOE and the American OSS working side by side with them, providing arms, training, and coordination with the Allied Armed Forces. All the high-ranking generals expressed their deep appreciation of how much the resistance accomplished, both in direct actions and in intelligence provided. For example, it is quite possible the Normandy invasion may have failed without their help.
The breadth of the story gives the reader both an overall understanding of the process and the importance to the Allied Victory, as well as a very relatable recounting of the ground actions of several Jedburgh teams. Some very familiar names are shown in their earlier days, such as "Wild" Bill Donovan, Aaron Bank, and William Colby, along with the first official naming of Special Force HQ.
I was struck by the many parallels described by COL(Ret) Mark Rosengard at SFACON 2022 with Task Force DAGGER and beyond, including gaining trust and coalition building to achieve the prime objective. "By, with and through" is alive and well within the regiment.
The book, first released in 2005, is available on Kindle, audiobook, hardcover, paperback, and audio CD. It contains charts of participants and much more.
About the Author:
How Miller has served as the editor of Chapter 78's Sentinel since January 2021. Read How's Member Profile to learn more about him.