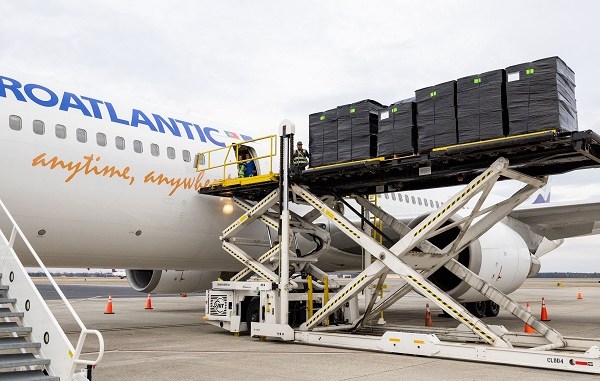 Spirit of America —
Helping Ukraine Win
By John Friberg
(2021, February 24, sof.news, https://sof.news/ukraine/spirit-of-america/)
The editor of SOF News had the opportunity to speak with the founder and CEO of Spirit of America about the organization's efforts to assist the Ukrainian military and people of Ukraine. Jim Hake provided an enlightening look at the work being done by Spirit of America to ensure Ukrainian solders have the proper protective gear to keep them safe on the battlefield.
Assisting Ukraine Since 2014. Spirit of America has been providing help to Ukraine since the Russian invasion of 2014 when that country invaded and then occupied Crimea and some areas in eastern Ukraine along the Russian border. That early assistance provided eight years ago consisted of equipment that would protect Ukrainian soldiers such as Individual First Aid Kits or IFAKs. Another example of assistance provided after 2014 was, in collaboration with the U.S. embassy country team, the standup of an organization to counter Russian propaganda. This included the provision of a transmitter, equipment for a radio studio, and more. The Ukrainian-run station, initially known as 'Army FM', was up and running within three months. The station is still running today.
Staff Supporting Ukraine. The number of Spirit of America employees in Ukraine and neighboring countries is minimal usually 2 to 4 people. The nature of the assistance the organization provides is the provision of material and equipment — much of the coordination done by the organization's staff in Arlington, Virginia. After being flown to Europe, to a location outside Ukraine, the material and equipment is immediately received by the Ukrainian military and well-established Ukrainian partner organizations that have worked with Spirit of America for several years. The organization does not have staff involved in the fighting or providing training.
Supplies Sent. As of April 27, 2022, Spirit of America has sent three fully-loaded cargo planes to Europe with protective equipment. The material is quickly transloaded onto trucks and moved into Ukraine and to the troops on the frontlines. The cost of the aircraft as well as the equipment flown to Europe is paid by donations made by Americans to Spirit of America. The equipment includes first aid kits, helmets, body armor, communications radios, and more. All equipment goes to members of the Ukrainian military as well as the Ukrainian civilians and former Ukrainian soldiers who have joined the Territorial Defense Forces. Spirit of America does not provide equipment to the International Legion of Ukraine.
"Need Driven" Operations. Spirit of America is a unique organization with an operational model different from many volunteer and humanitarian organizations. It collaborates directly with the U.S. Department of Defense to determine where it can assist. This usually involves filling 'gaps' where the DoD can't satisfy a need. Many non-governmental organizations (NGOs) that are well established believe they know what assistance has to be provided and have an organizational structure and process set up to provide the services – something Jim Hake calls "supply driven". Spirit of America reaches out to embassy personnel or military leaders and asks what they need – something Jim refers to as "need driven".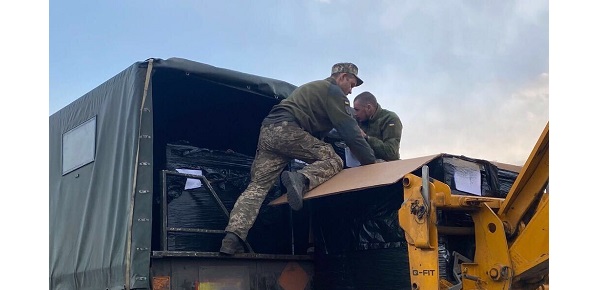 History of Spirit of America. The organization has been busy around the world for a few decades. It has been active in the Philippines, Africa, Middle East, Europe, and in many conflict zones. It first began operations in 2003 and become formally established in 2004. One of the first efforts was assisting the 1st Marine Division in Anbar Province, Iraq in 2003. Working with Marine Civil Affairs personnel Spirit of America provided schools supplies and 'relationship building' material to the Marines that could be distributed to the Iraqi people. It also assisted in the establishment of an Iraqi-run TV station in Anbar Province which helped counter the anti-US narrative advanced by other media outlets in the region.
Afghan Evac. The defeat of the Afghan security forces and Taliban capture of Kabul led to the non-combatant evacuation operation (NEO) at the Kabul airport in August 2021. Many Afghans flew on transport planes to US bases in the Middle East and Europe. Other countries and private volunteer organizations assisted in the evacuation of Afghans as well. Spirit of America provided assistance to Afghan refugees in Qatar, Albania, and other locations around the world.
How to Help Spirit of America? The organization does not have a need for personnel to serve as paid staff or as unpaid volunteers in Ukraine. It is tightly aligned with the Ukrainian military and partner organizations. Bringing in volunteers would disrupt those long-standing relationships. The best way to assist Spirit of America in its work is to donate money to the organization so it can purchase more life saving protective equipment and charter aircraft to send to Europe and subsequent ground transport to the Ukrainian soldiers.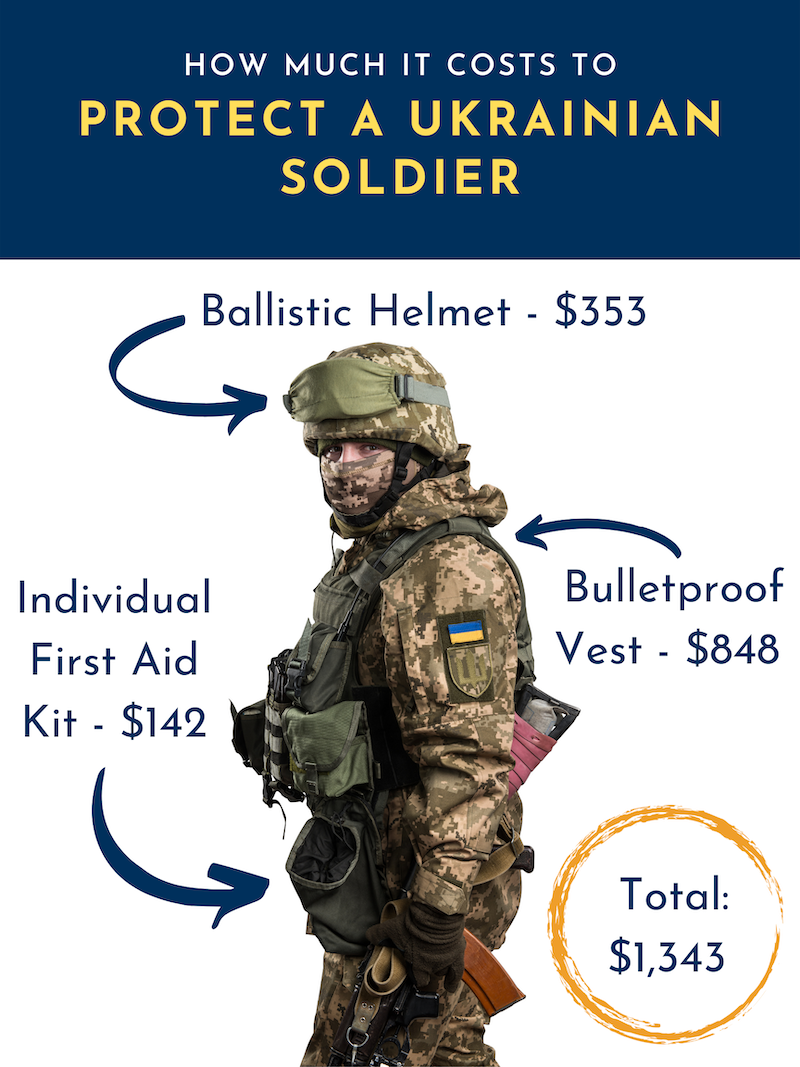 "100% Promise." A donation to Spirit of America for the Ukrainian effort goes entirely for the gear and other assistance provided to the Ukrainian military. The operations and administrative costs of Spirit of America are covered by other financial mechanisms.
Board of Advisors – a Distinguished Group. Spirit of America has a number of well-known people on its Board of Advisors, many from the SOF community. Some very recognizable names from across a wide spectrum of the defense and diplomatic community include Ambassador Rick Barton, Colonel Stu Bradin, General Phil Breedlove, Lt. General Charles Cleveland, Ambassador Ryan Crocker, General Joseph Dunford, Hon. Joseph Felter, Michele Flournoy, Maj. General Marcus Hicks, Colonel Dave Maxwell, General James Mattis, General Jack Keane, Dr. John Nagl, Admiral Eric Olson, Dr. Kori Schake, and many other notable people.
How Long? The war in Ukraine may last a long time – perhaps years. Jim Hake says that Spirit of America will continue to assist Ukraine:
"For as long as it takes. For as long as Ukraine needs help. As long as Ukraine is a friend of America." —Jim Hake, April 27, 2022.
The Future? What is Spirt of America trying to accomplish in Ukraine? Jim says that the organization is providing material and equipment "on a scale that matters." The people of Spirit of America want to save Ukrainian lives and help Ukraine win its war against Russia. v
You can help Spirit of America achieve its goals:
Make a donation to Spirit of America
Visit Spirit of America's website.
Social Media Accounts for Spirit of America:
https://www.facebook.com/SpiritAmerica/
https://twitter.com/spiritamerica
https://www.linkedin.com/company/spirit-of-america-non-profit
https://www.instagram.com/spiritamerica/
About the Author:
John Friberg is the Editor and Publisher of SOF News. He is a retired Command Chief Warrant Officer (CW5 180A) with 40 years service in the U.S. Army Special Forces with active duty and reserve components.tractor in the U.S. and overseas. He holds a Bachelor of Liberal Arts degree (ALB) from Harvard University, concentrating in International Relations.