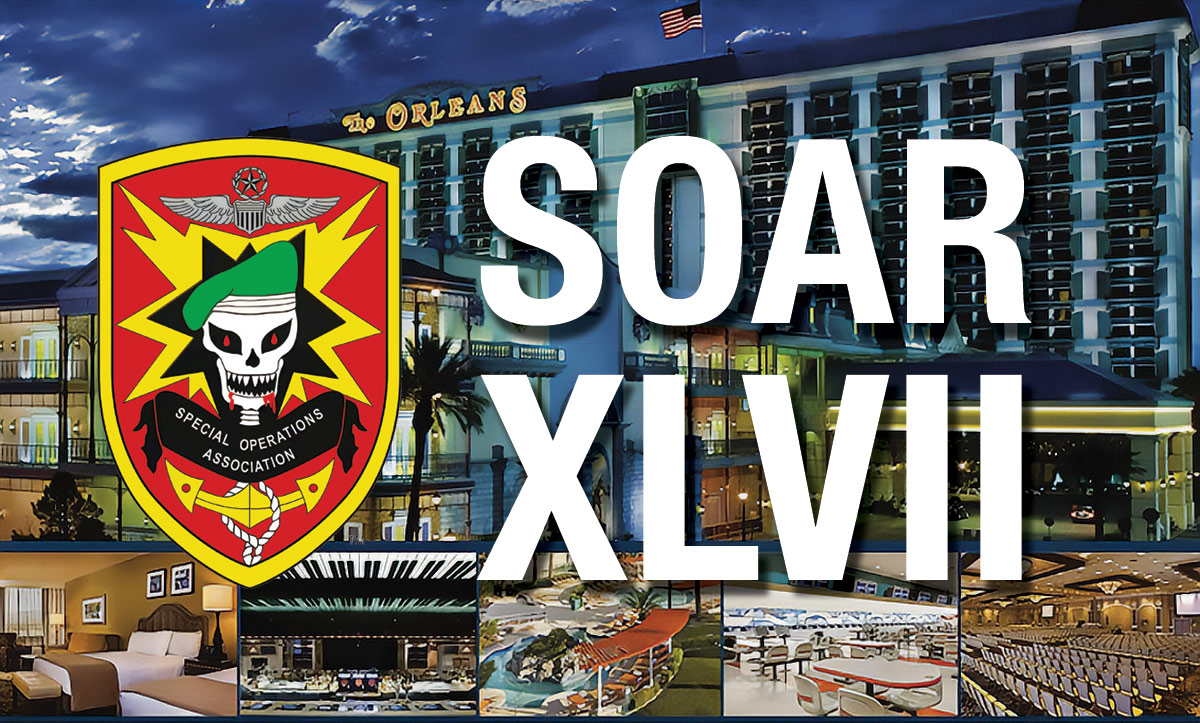 The Orleans Hotel & Casino
4500 West Tropicana Avenue • Las Vegas, NV 89103
SOAR, the SOA's reunion, is held in conjunction with the Annual Meeting, fostering an environment for camaraderie and fellowship to strengthen those friendships forged in battle and the opportunity to make new ones. Seminars, meetings and interactive workshops are offered keeping the membership up to date on programs, services, current events and other topics important to the membership. The 4-day event culminates with the annual banquet celebrating our members and honoring our fallen.
Reserve your room online at
Use the following Group Code when making your room reservation:
ASP3C10 (Alpha-Sierra-Papa-Three-Charlie-One-Zero)
Room rates are guaranteed through
11 Sept 2023
Sun through Thurs
$49 + $15.99 resort fee + tax per day
Fri and Sat
$99 + $15.99 resort fee + tax per day

Revision September 9, 2023: Correction to the date of this event—previously indicated as September 16–17 in error, the correct dates are September 16–20..