What It Was All About
By Alex Quade
War Reporter & Honorary SFA Natl. Lifetime Member
It was about… honoring our legacy, remembering our sacrifices, and recognizing our heroes.
SFACON 2022 — just a few miles up the road from 10th SFG "Home of The Originals" — heralded the 70th Anniversary of Special Forces — and everything that means.
"This is our Platinum Anniversary, and what better place to do this than in Colorado Springs, home of 'America's Mountain,' Pikes Peak. It was a privilege to celebrate our Regiment's seven decades of service to the Nation," Conference Organizer, LTC (ret) John Kress said.
It was about… the Brotherhood.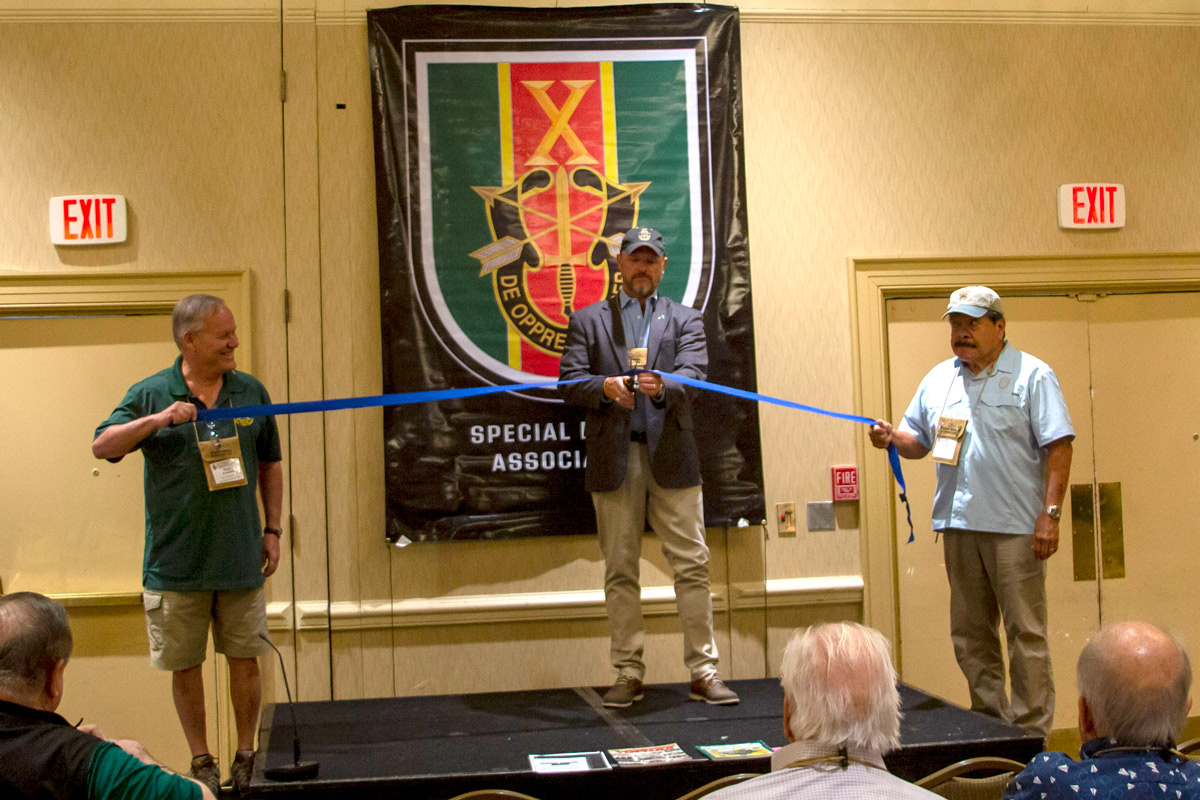 "This is the 70th anniversary, which is a long time. It's just a Brotherhood. Once you have that, done some of the things we've done — there's no rambles in here. There are a lot of guys in here who've done some amazing things in Unconventional Warfare and in urban development, and things like that. We go from a combat environment to a humanitarian environment, back and forth — like we change out shoes. That's what this Brotherhood is based on," DMOR and former SFA Executive Director, Cliff Newman said, Cliff Newman said.
It was about… tribal knowledge, and getting everyone on the same map sheet.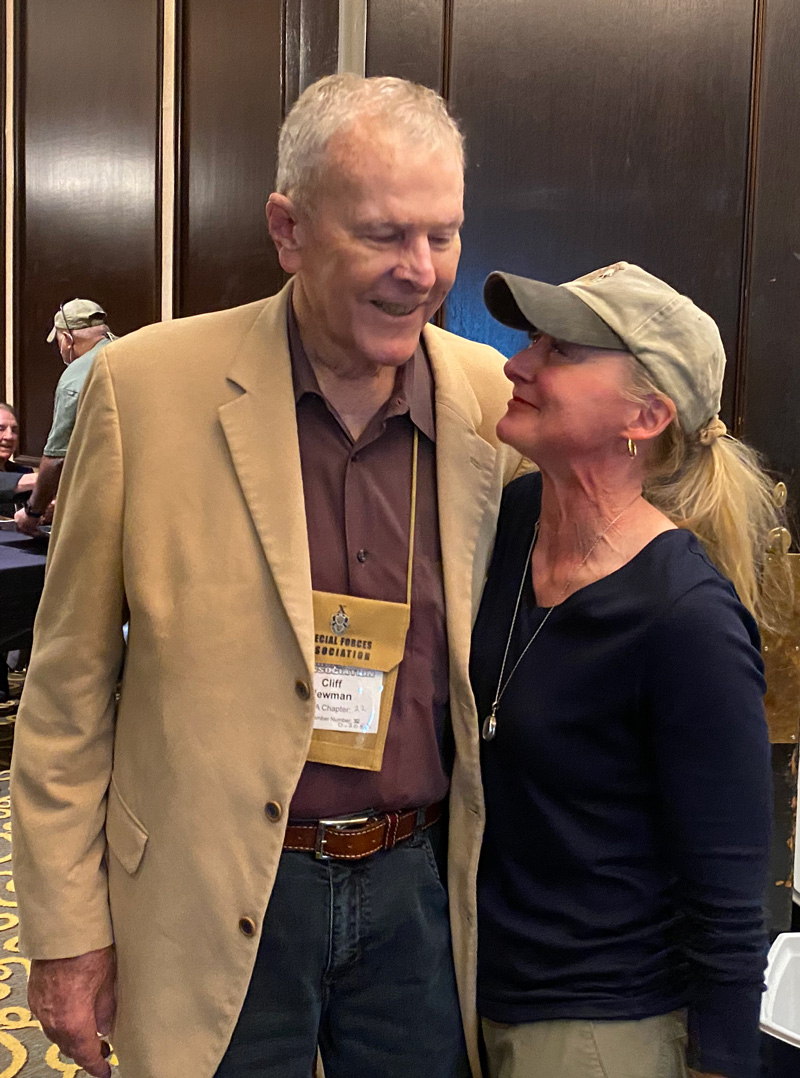 "As we move forward in life — and the conveyor belt of life kind of keeps going, and dropping off — we've lived through what's called tribal knowledge. Tribal knowledge is what hearsay is. You have to pull that together, so that all other people (the vast SF generational tribe), can have a shared experience. And when you form events, such as we did here — you create an ability to share the memories, and relive experiences," Conference Organizer COL (ret) Chris Sorenson said.
"But not everybody likes all the same things. So, we created a variety of opportunities for folks to share their knowledge, experiences, somehow in some areas — to make sense of what happened in one particular time. And it helps them get closure. It's not that it has to be combat-related. But, (like the conveyer belt — hearing about an operation) that makes that other operation — make sense of that other operation, and on and on," Sorenson added.
It was about… the DOL Symposium — highlighting SF's strategic, operational, and tactical exploits.
BG (ret) Joe Stringham spoke of the Original Mike Force and El Salvador, COL (ret) Mark Rosengard covered Task Force Dagger in Northern Afghanistan, LTC (ret) Mark Grdovic covered Task Force Viking in Northern Iraq, and MSG (ret) Bob Charest reviewed Detachment (A) Berlin. 2-MOH recipients shared their experiences — MOH recipient SGM Matt Williams spoke of the battle of Shok Valley; MoH recipient MSG Earl Plumlee spoke of Forward Operating Base Ghazni. And, BG Gil Ferguson gave the 1st Special Forces Command Presentation.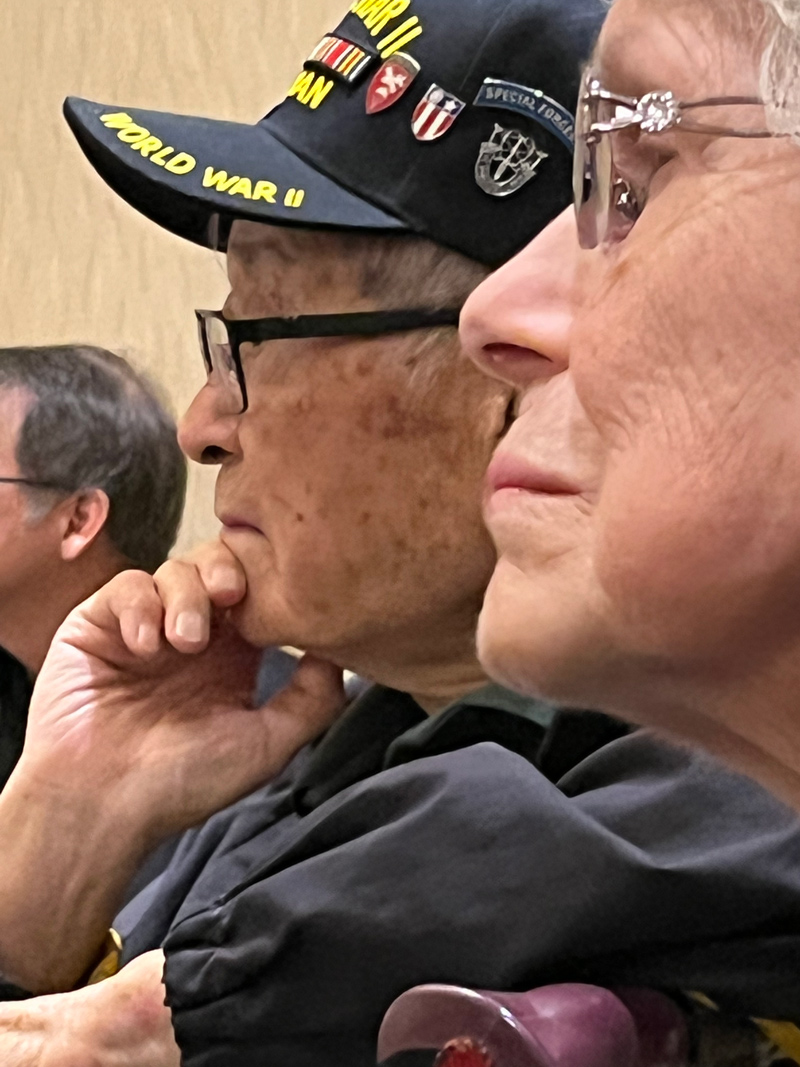 "Everyone wants to be a Commando, until it's time to do Commando stuff," BG Ferguson said, which made the packed-house audience laugh. "SF is the premiere Irregular Warfare force," he continued — while many service units partner, from AFSOC to SMU — "They do it to get to the X, we do it as its own goal."
CW5 Bob Davis chimed in — "We have more foreign-born soldiers now, than during the Lodge Act."
BG Gil Ferguson also brought up the 18X-Ray program — "Super successful. We have multiple generations now of X-Ray Team Sergeants."
It was, of course, about… The Originals.
"70 years ago, these men were part of something groundbreaking, and new," USASOC CG LTG Jon Braga introduced them.
"Today, the Green Berets are cultural icons. We are on every continent. Our allies know who we are, and what we can do, and our enemies fear us. No matter where we go and what new domains we conquer, the legacy of the Originals is never far from our minds. From Korea to Vietnam, and beyond these early classes of Special Forces soldiers, they set the example for others to follow," USASOC CG LTG Jon Braga stated.
LTC (ret) Mitch Utterback deftly moderated the standing-room only Originals panel.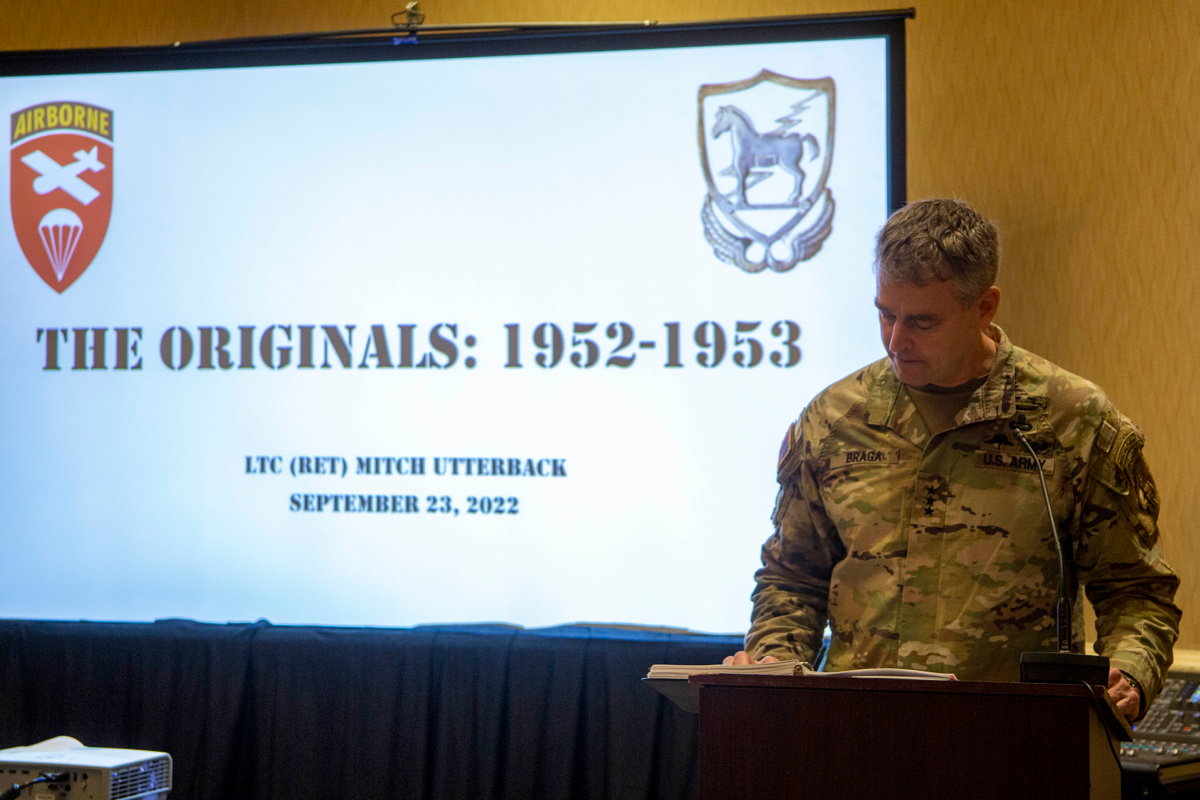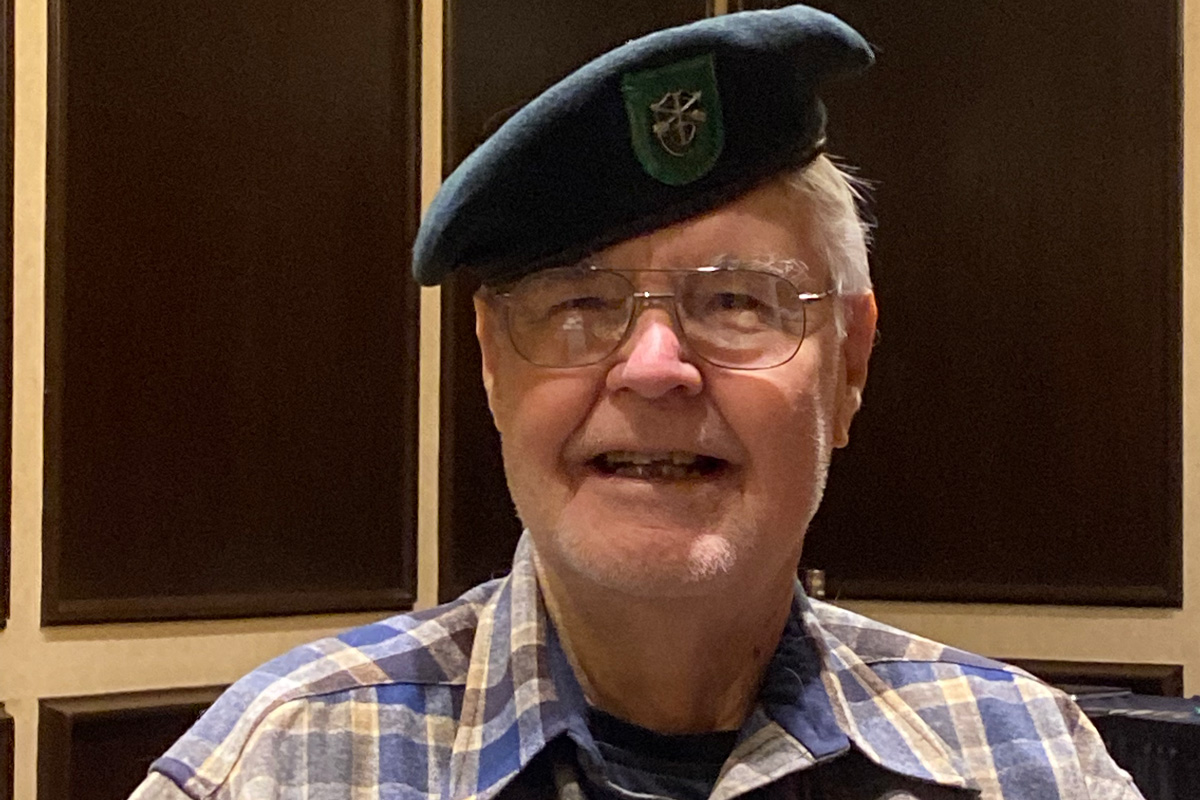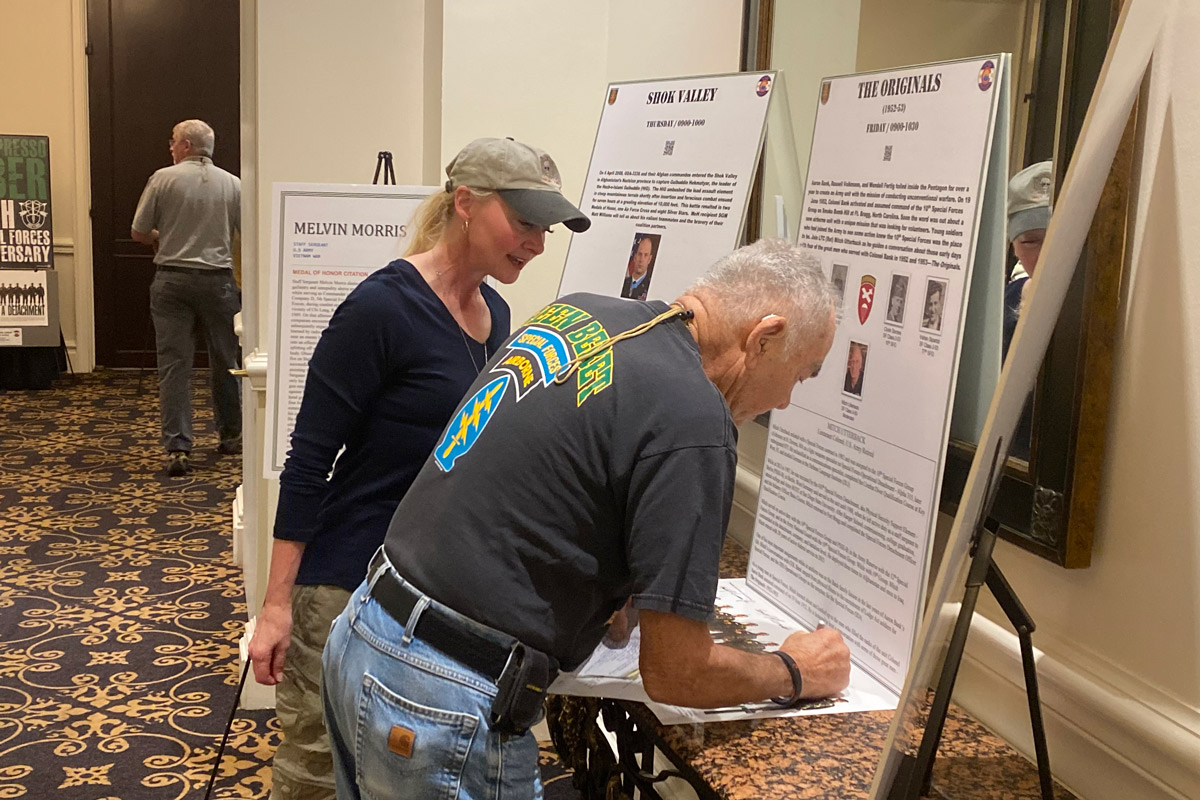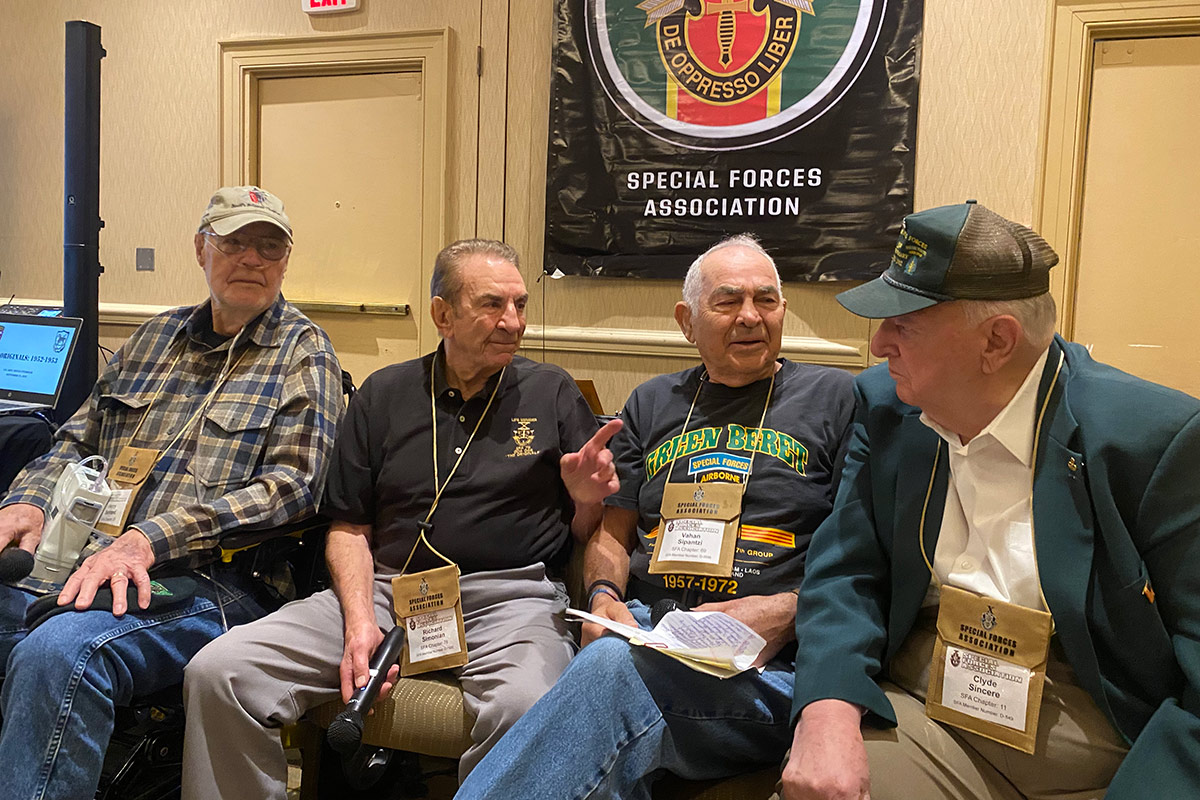 It was… a lot of laughing, and a lot of learning. Afterwards, as The Originals signed autographs, each shared thoughts and advice for the next generation of SF — with this reporter:
"Respect is important. In my mind, today, there is little respect for the last generation, my generation. I think, if this (these stories of the Originals, and more SF history) was taught to the new Special Forces coming up, that it would really help them in the long run," Original, 1SF (ret) Henry Bertrand mused.
"From my generation, to the current generation, to the future generation — technology. I'm amazed at what the current people have, and I can only imagine what the future will have. There were so many things during my time, I wish I would have had. Also, they gotta be in shape. They gotta swim, they gotta run, they gotta be willing to adapt to changing conditions," Original, MAJ (ret) Clyde Sincere offered.
"Look at the Cadre — if they can make it, you can too. Your motto should be, the only way out — is for them to carry you out," Original, COL (ret) Vahan Sipantzi directed.
"I have no idea what I would suggest to them. I was very, very fortunate to get through my portion. I learned never to give up. Fight and keep fighting until you die. Yeah," former SSG and Original, Richard Simonian decided.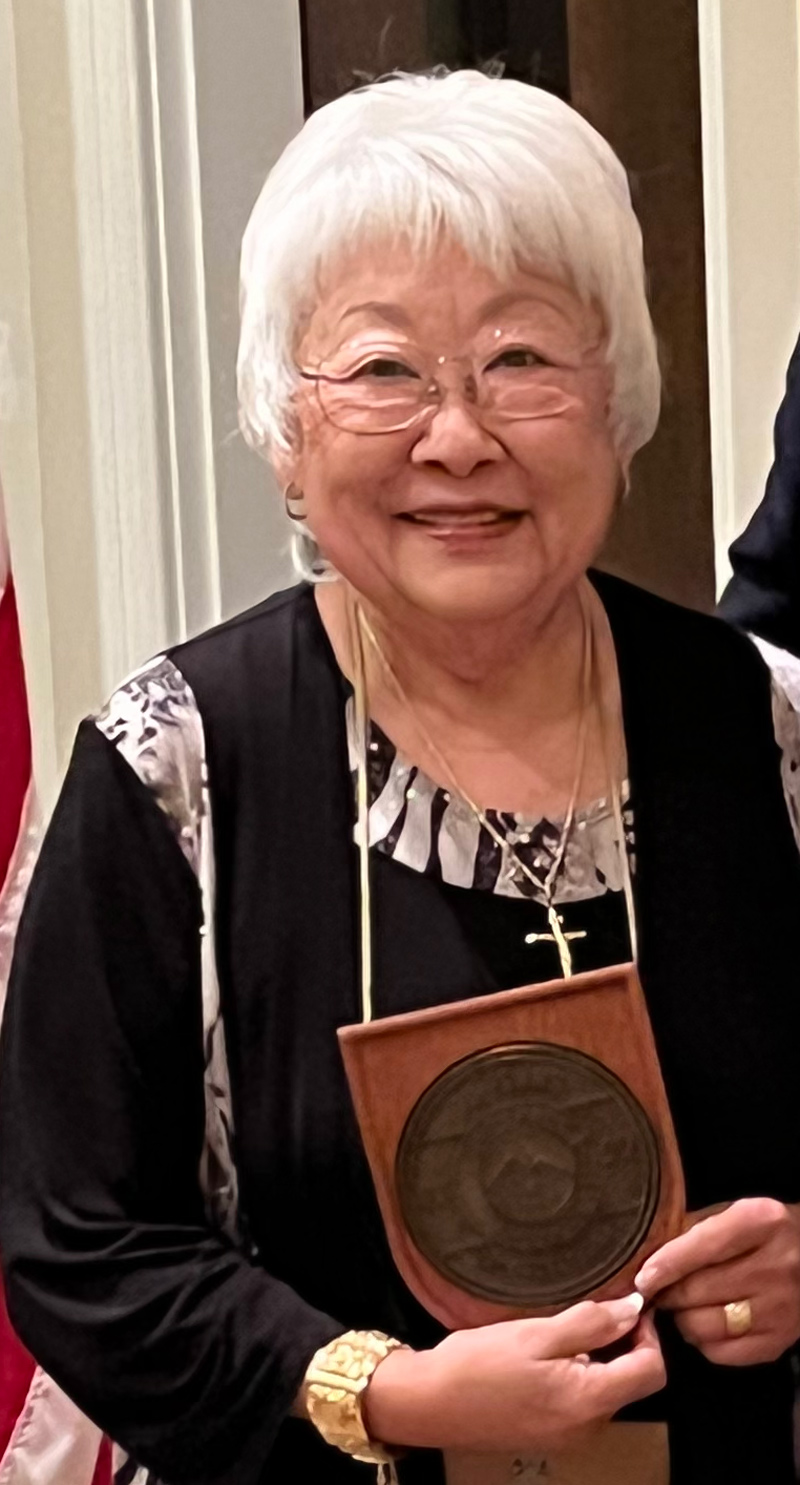 It was about… the Gold Star Families.
An invitation-only Gold Star Luncheon paid tribute to 7-Families of our Fallen. Vietnam Gold Star Widow, Ms. Norma Donlon — wife of MOH recipient COL (ret) Roger Donlon — delivered a personal and poignant speech, which resonated with everyone privileged to hear it.
It was about… the SF Medal of Honor recipients.
"Col Donlon — You and your fellow medal winners have provided the Regiment with a legacy of valor that has inspired generations of Green Berets — and will continue to do so in the future," former USASOC CG, LTG (ret) Ken Tovo said.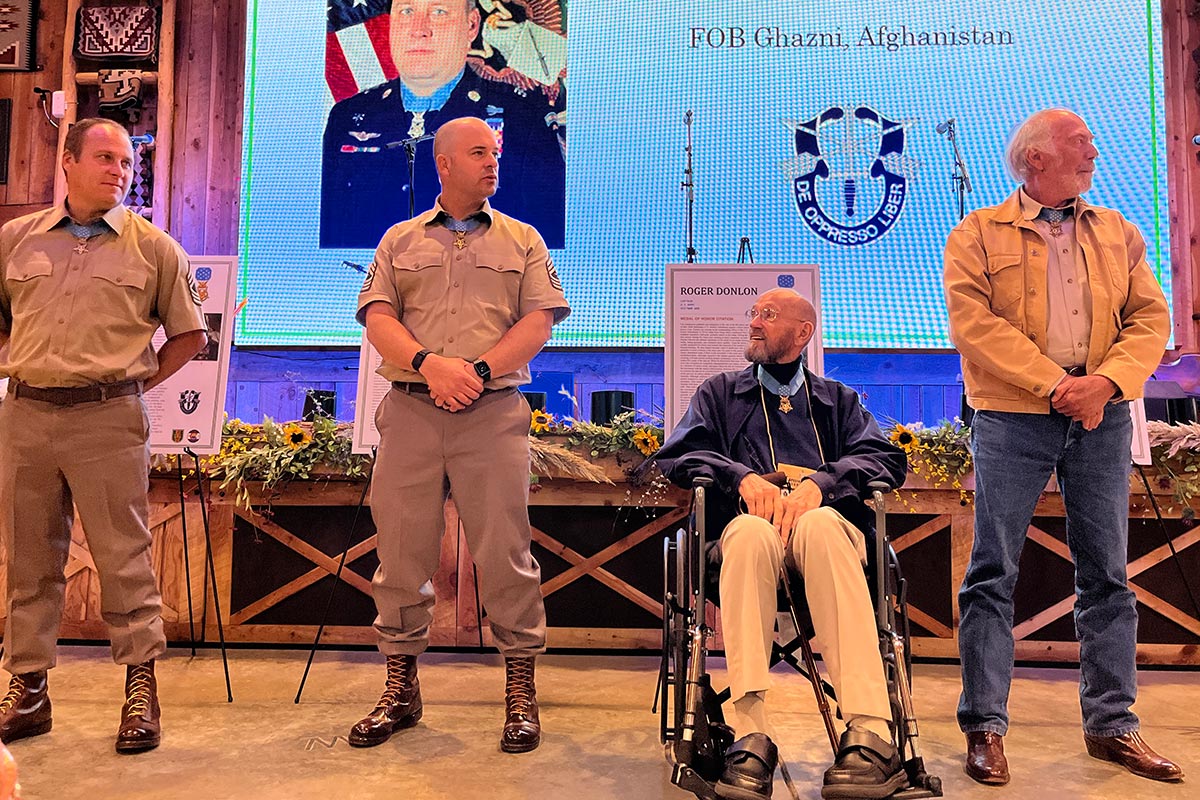 COL (ret) Roger Donlon, MAJ (ret) Drew Dix, SGM Matt Williams and MSG Earl Plumlee talked with attendees at a Medal of Honor bbq picnic and ceremony at the Flying W Ranch. Earlier, two of the recipients, SGM Matt Williams and MSG Earl Plumlee — also helped 10SFG and 19SFG Green Berets with a "Future of the Regiment" event (like a mini-selection course) — and a GORUCK with local teens.
"Looking back on my career — my biggest regret is that you can't do this job forever. There is nothing more rewarding than the time I have spent on ODA's," SF MOH Recipient MSG Earl Plumlee shared with me.
SFACON 2022 was also about… a variety of other events — from a tour of the 10SFG compound, to dancing at Boot Barn Hall at Bourbon Brothers — from a SFMC ride, to a clay shoot.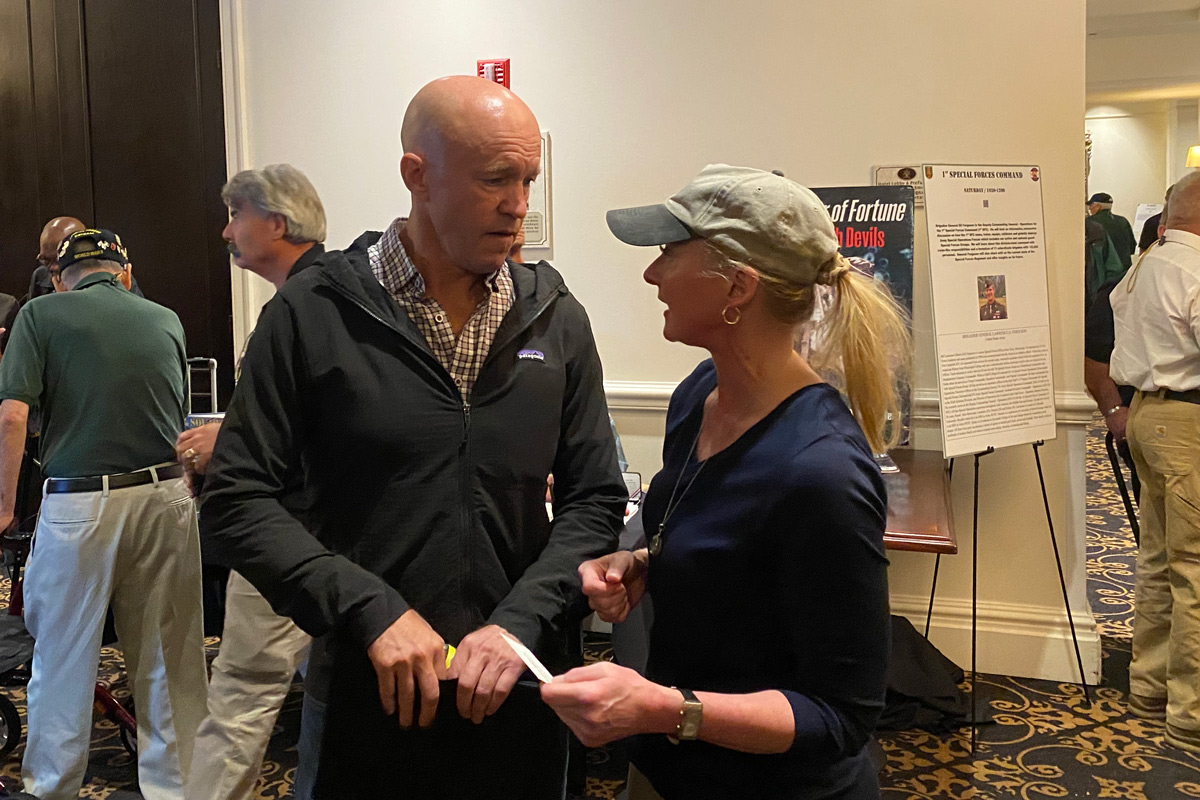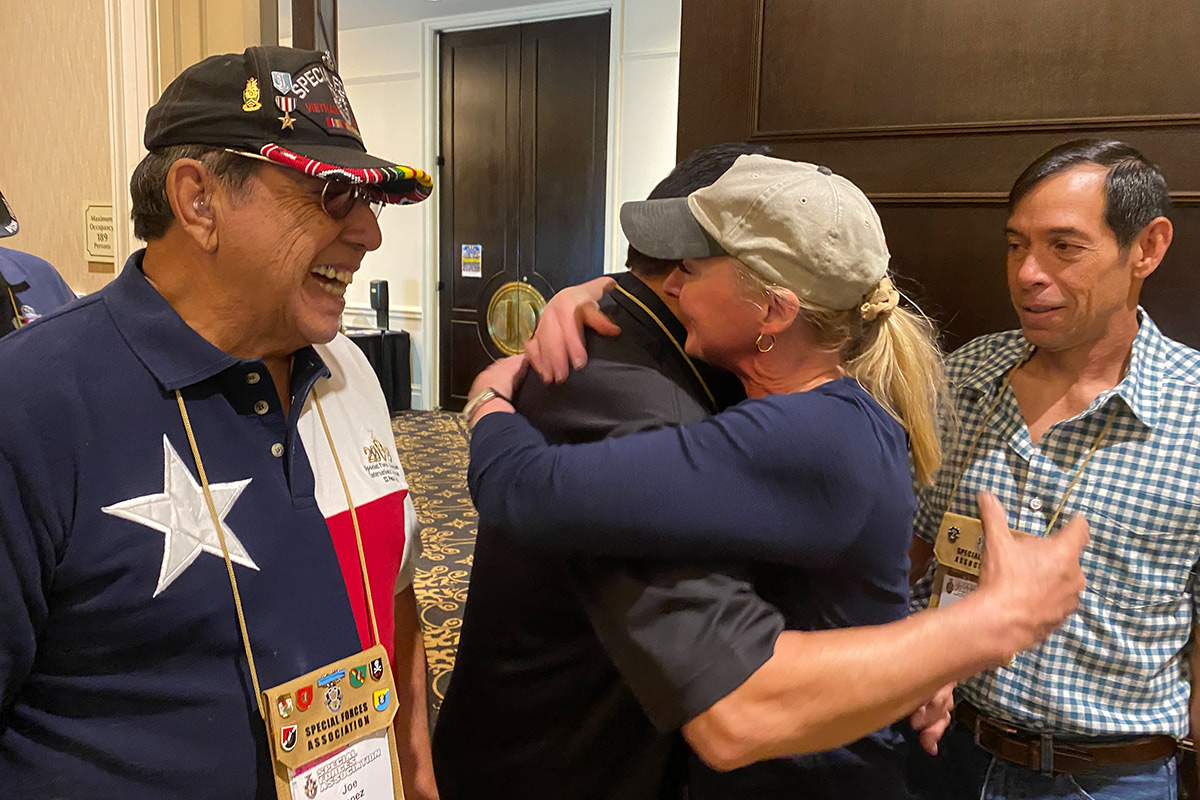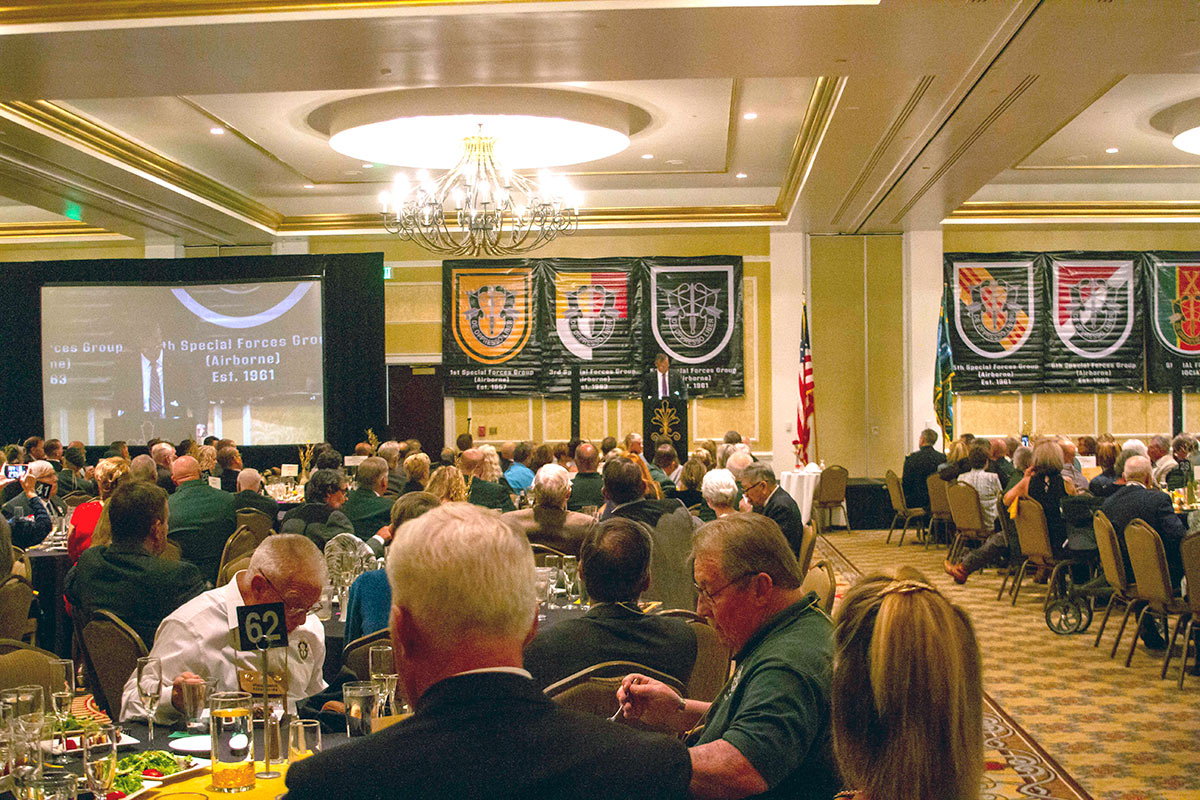 It was about… bringing the SF community together, as Family.
"There's none better than this. And once you're in — you're in. And the beret says more about you than anything you can say about yourself," former Ch. 78 and former SOA President, John "Tilt" Meyer said.
"Some of the Regiment's most significant contributions come well before combat; the quiet work that Green Berets do daily. The kind of work that every Green Beret in this room has participated in, no matter when they served," LTG (ret) Ken Tovo summed up at the SFACON 2022 Banquet.
"Every Green Beret can be rightly proud of their contribution to the Regiment's legacy; for helping to build an incredibly solid foundation for today and the future," Tovo concluded.
Then it was about… SFA Ch. 4-24 handing over the convention mantle to SFA Ch. 500 in Indianapolis.
Start your engines, Gentlemen. SFACON 2023 will be here before you know it — coinciding with the Indy-500. Vrrrrrooooooommm…Vrrrrooooooommmm…!