SFA Chapter 78 Mourns
the Loss of
Honorary Member
Michael F. Keele
By Debra Holm
Michael F. Keele passed away peacefully on April 8th, at age 76, at his Canyon Lake, California, home with his wife Cora by his side, after a long battle with prostate cancer.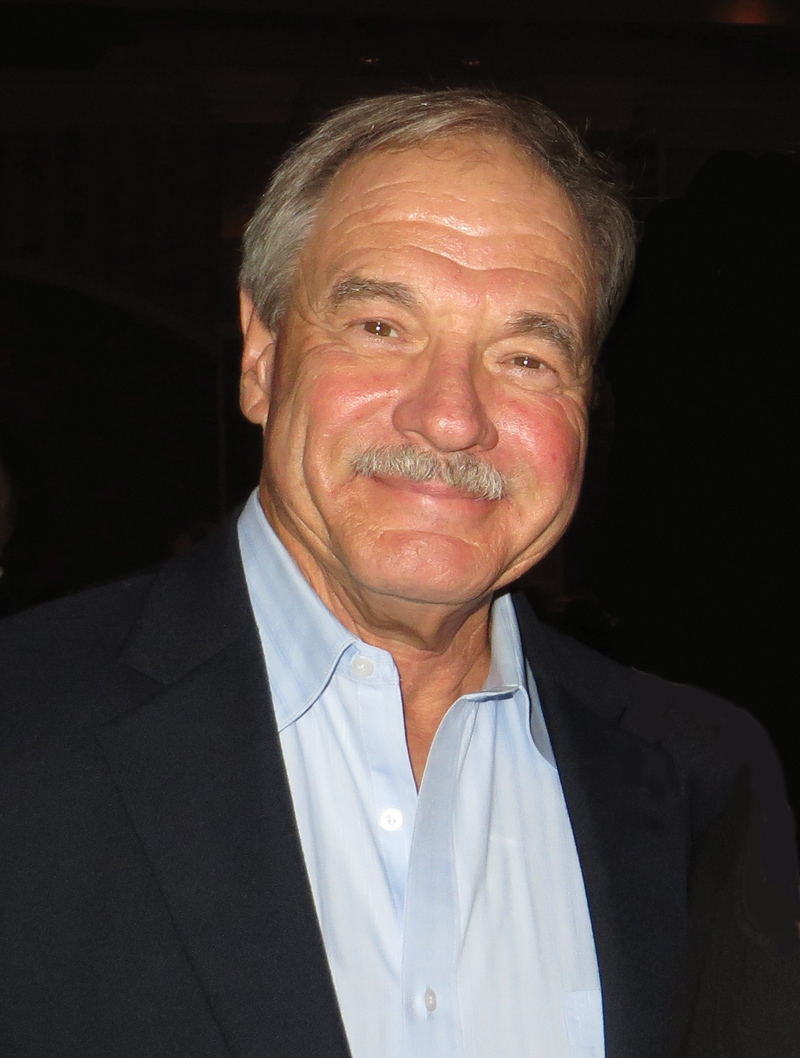 Mike Keele was born and raised in Southern California. After graduating from Pasadena City College, he was inducted into the U.S. Army and attended basic training at Fort Ord, California, in 1967. He attended Rotary Wing Mechanic School (first and second echelon) at Fort Rucker in Alabama in late 1967. After completing training, Mike Keele was assigned to the 1st Cavalry Division, supporting MACV-SOG out of FOB-1 and helped as Khe Sanh was shut down. He earned an Air Medal with 24 Oak Leaf Clusters, a Bronze Star Medal (M), and a Distinguished Flying Cross for his heroic activities.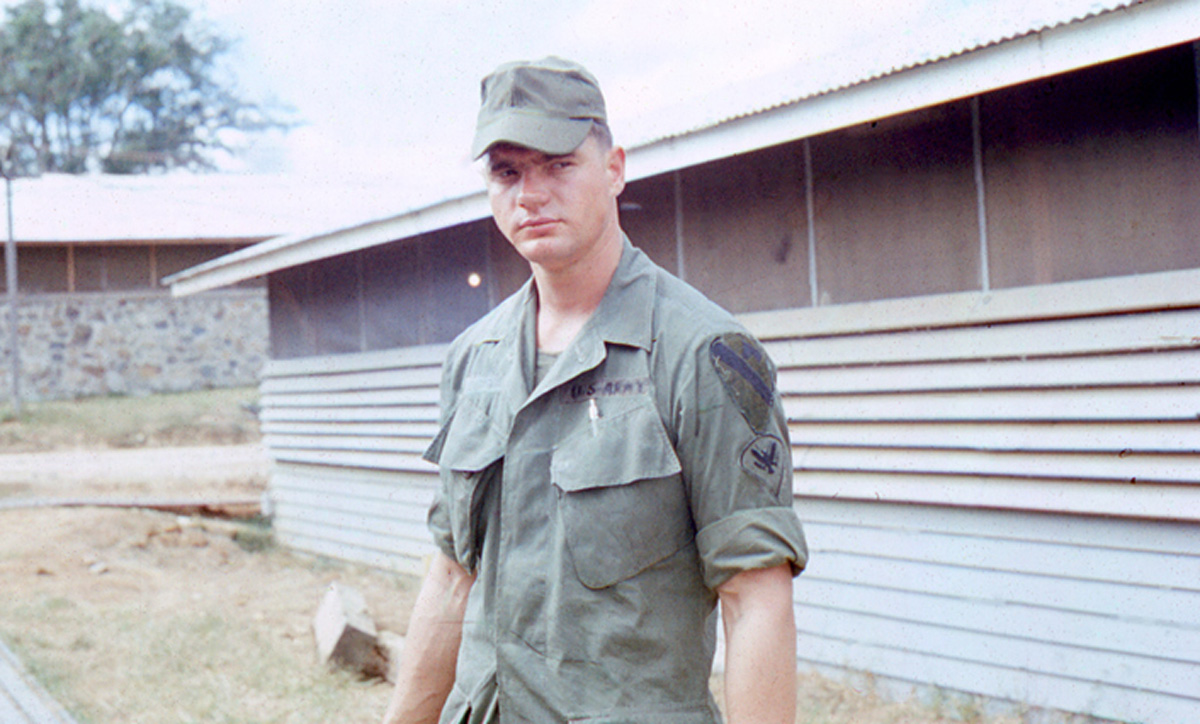 Returning to civilian life, Mike Keele became a Los Angeles County Deputy Sheriff, where he served for 15 years. He was assigned to the Firestone Sheriff's Station, a very busy and demanding place to serve. He wrote about his time there in the September 2018 Sentinel.
After leaving the Sheriff's Department, he became an investigator for the Los Angeles County Public Defender's Office for the following 17 years. Not wanting to retire, he then worked there part-time for four more years.
After retiring, Mike was able to devote more time to his passion for automotive fabrication — building cars from the frame up.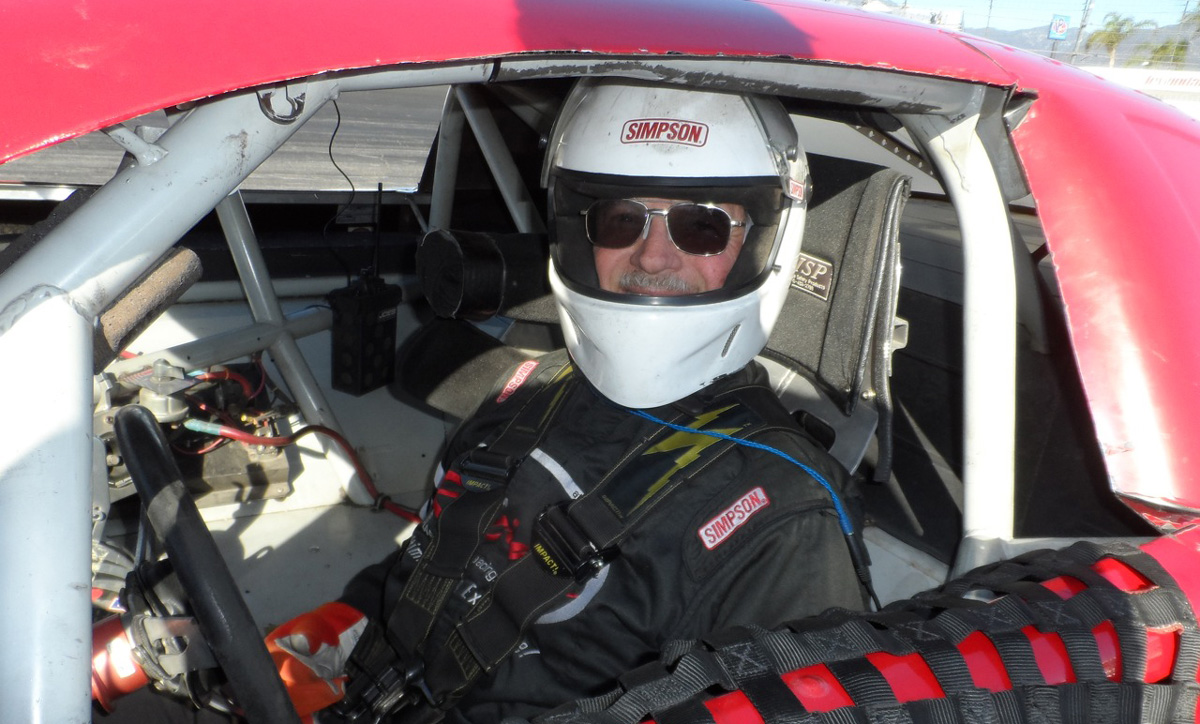 Mike had read John Stryker Meyer's book Across the Fence and so attended a book signing in Los Angeles County in 2010 to meet the author.
John Stryker Meyer wrote about that meeting:
"Thirteen years ago, I met Mike Keele at a book signing in Los Angeles County. I had a few people at my table, and Mike came up and asked if I had ever been in the A Shau Valley — a unique question that got my attention. I said, "Yes sir and you; have you been there?"
"In his usual humble manner, he said, "Yeah, I've been there a few times a few years back."'
"I asked him if he could return in a few minutes. He did, and he stayed there for the rest of the day. It was the beginning of a marvelous, enjoyable friendship steeped in profound respect for the crew chief/mechanic/deputy sheriff.
"In typical fashion, it took a while for the modest man to speak of his missions flying across the fence and over the A Shau Valley into Laos supporting SOG recon teams and missions supporting conventional units in the A Shau Valley — the most dangerous area of operations in I Corps in northern South Vietnam.
"During that tour of duty supporting SOG, he earned the Distinguished Flying Cross after his chopper flew into a target under heavy enemy fire, dropped 150-foot-long ropes to the SOG Recon team on the ground, and extracted the entire team, or so they thought. As soon as the helicopter stopped receiving enemy ground fire while flying east to South Vietnam, Mike checked on the status of the men riding on the ropes, only to discover that one man was missing.
"After taking the survivors to a safe LZ, the 1st Cav chopper returned to the LZ looking for the missing man while again taking heavy enemy gunfire.
"'That mission always haunted me,' Mike reminisced years later. 'Our job was to get you crazy Green Berets outta Laos and get you home in one piece.'
"Like many of us who survived SOG missions, Mike often reflected on that service to our country as a defining moment in his life.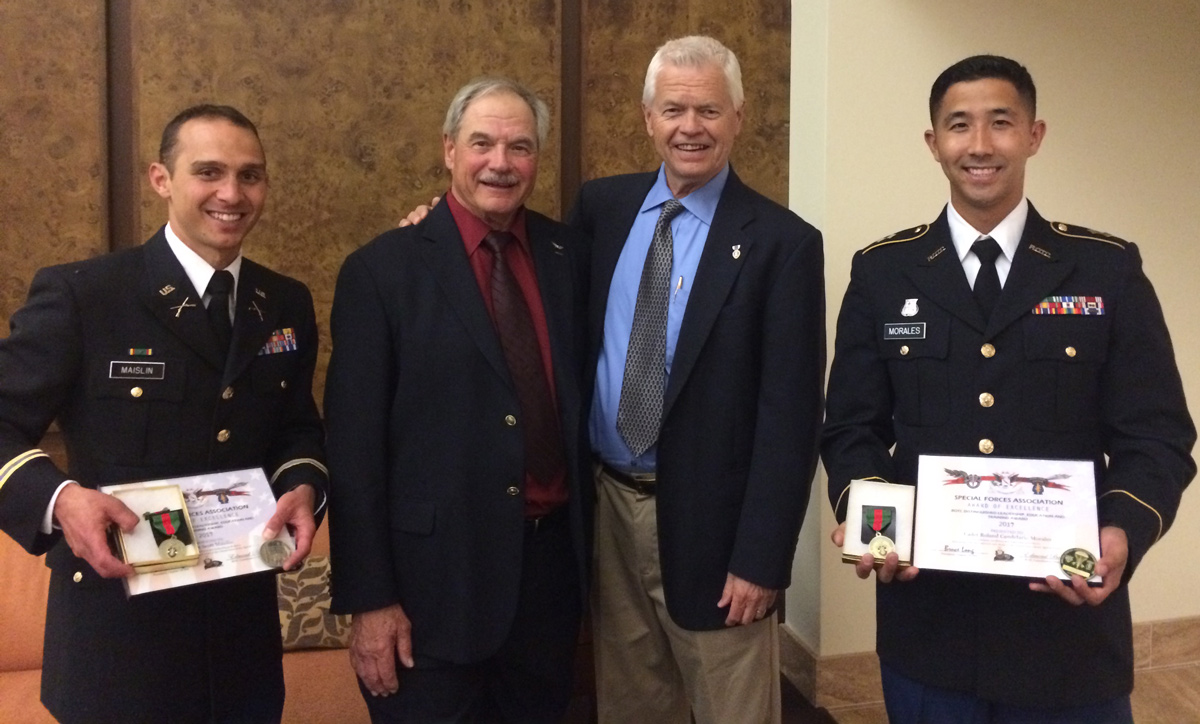 "Thanks to his service supporting SOG teams, he quickly became a member of the Special Operations Association and the Special Forces Association Chapter 78 in Orange County. Eventually, through our friendship with Chapter 78 SF Legend Richard Simonian, Mike joined the non-profit American Veterans Assistance Program, where we teamed up to help veterans obtain affordable housing, assistance, and information programs on VA benefits, veterans rights, and food give-aways.
"Through his membership in those organizations, he