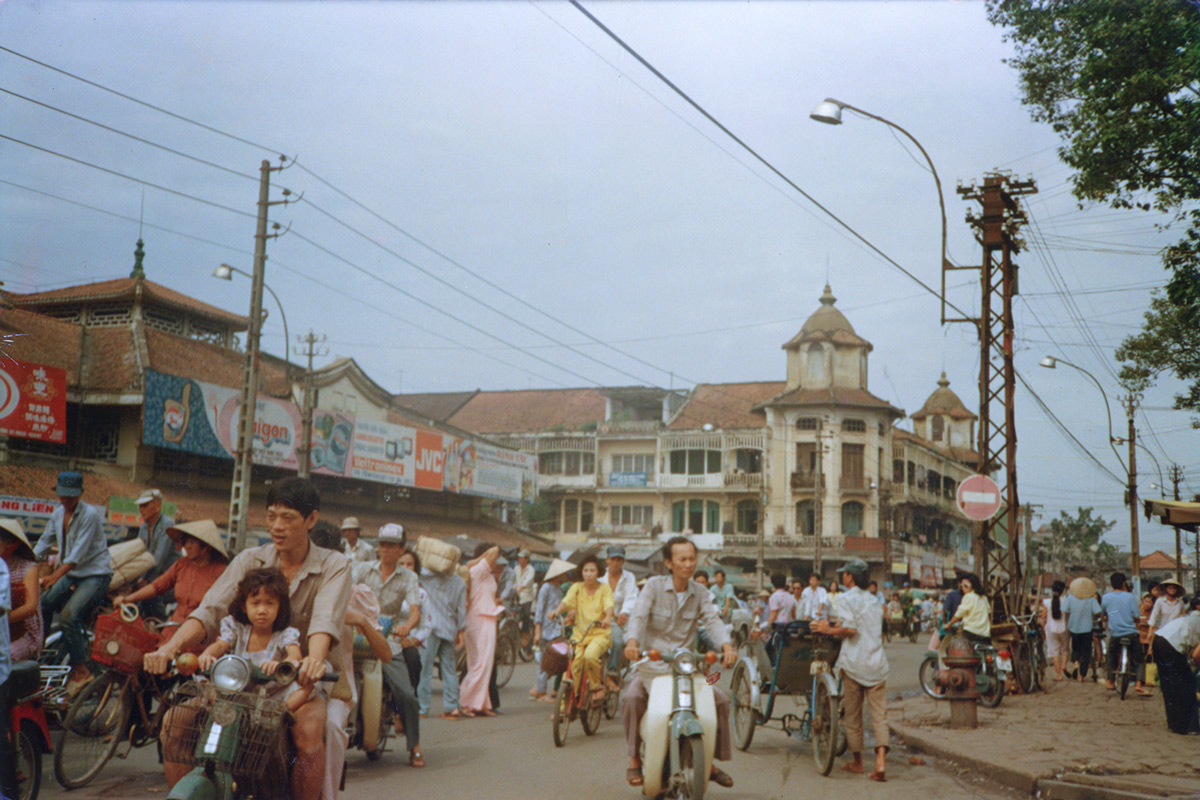 By Marc Yablonka
Beatle John Lennon once declared New York City the "Center of the Universe." But as I swung open the doors to the lobby of the Continental Hotel in downtown Saigon in 1990 and walked out onto Lam Son Square, I formed a very different opinion.
All at once, Bui Doi, "The Dust of Life," mixed children of American GIs who had been forced to desert Vietnam, accosted me with shouts of, "Ba! Ba! Ba! Ba! (Father! Father! Father! Father!), give me `monay!' Give me `monay!'" I was barraged both aurally and physically.
Along came Mr. Manh, a local "xich lo" driver, who saved me from the onslaught of teens. Some fair-skinned, some dark-skinned who possessed the typical features of their Black fathers. Manh and I adopted one another that rainy morning, and he was to fend for me and cart me around the entire time I was in Saigon. Once even chasing away a would-be thief who was eyeing my camera as he rode by.
Yet, Manh would constantly refuse my attempts at remunerating him for the destinations he would take me to throughout the city, waiting diligently for my return. It was as if he knew, and rightfully so, that there would be an American pot of gold awaiting him the night before I would depart Saigon. I handed him that pot of gold on my last night. The sum of US $20. At that time enough to feed his family rice for a month, so I was later told.
As my Thai Air flight made its final approach into the former Tan Son Nhut Airbase that had been so crucial to the American war effort, including the American departure from Vietnam in April 1975, through the fog I could make out the revetments that had sheltered American bombers from attack by the Viet Cong. They were still there in 1990. Yet empty of war planes.
Instead, Russian and East German made Tupolev 134s and smaller Ilyushin short haul jets lined the runway. All bearing the livery of Vietnam Airlines. All purportedly in various stages of airworthiness and disrepair because of a shortage of replacement parts, said some, because of the American embargo still then in place on Vietnam. Others opined it was because of unscrupulous Russian parts dealers. Whatever one believed, the planes, manufactured by Russian carrier Aeroflot and East German manufacturer Aeroflug, were crashing in Vietnam, Laos, and Cambodia all too frequently in the 1980s and 90s.
Before wheels down, a Band of returning Australian Brothers had jumped up to peer out of windows at the airport they had most likely left 25 years earlier.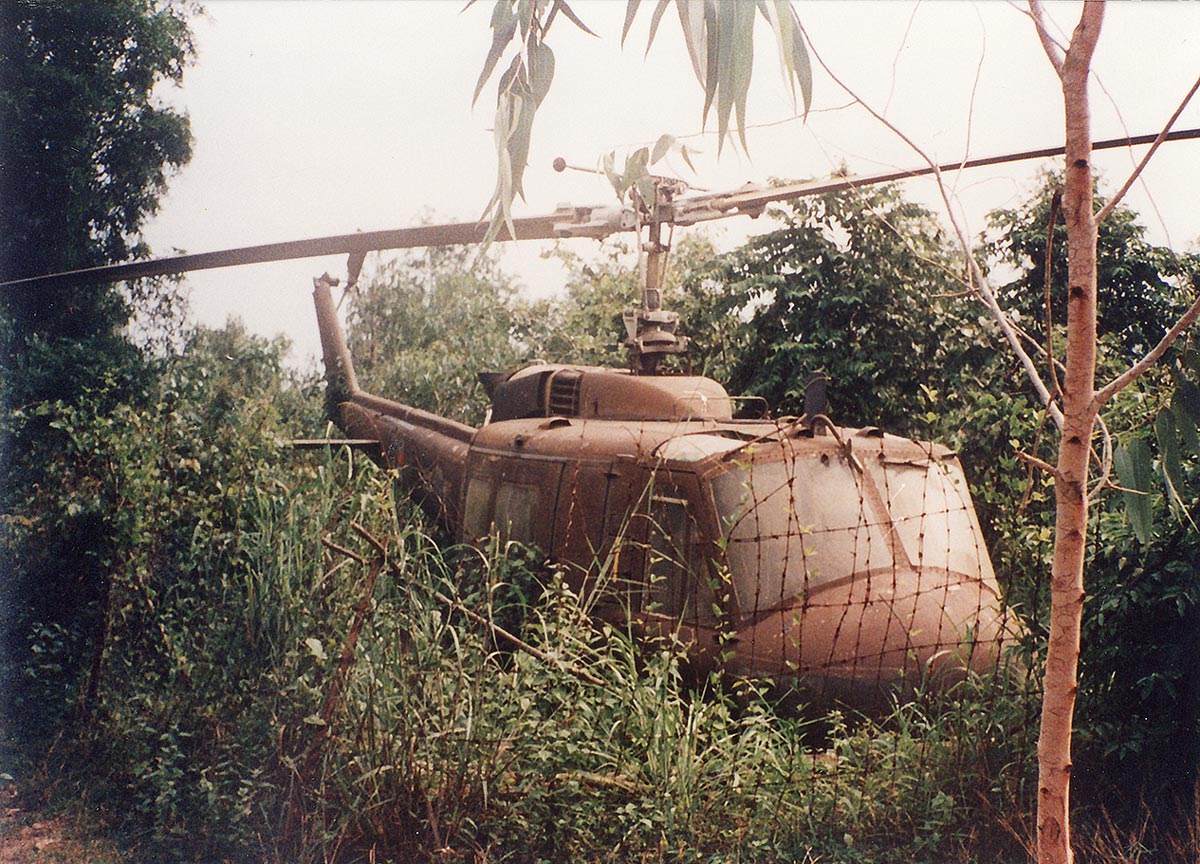 Once off my Thai Air flight and in the customs line, I made conversation with a San Diego-based attorney who'd come with his adopted Vietnamese daughter because, then a high school senior, she wanted to see where she had originally come from. As it turned out, we were all staying at the fabled Continental Hotel. And, as it also turned out, I was able to be of some assistance to him and his daughter in determining the orphanage which cared for her until she was adopted.
Soon, I was safely ensconced in my room at the Continental, where so many news bureaus had offices during the Vietnam War, and which Graham Greene had featured in perhaps his most famous novel, anti-America slanted The Quiet American. For many years, anyone declaring himself or herself a journalist upon checking in at the Continental received a 40% reduction in charges. Suddenly, I was jarred out of a reverie by the ringing phone by my side.
"Hey Marc," my new attorney friend said. "They've got a massage parlor on the second floor!" My response as a happily married man at the time, was tepid at best. I was later to learn that massage parlor was legit. Not at all like the massage parlors out behind joints frequented by American GIs like the "Hollywood Bar" or the "New York Bar" during the war. And I admit it. I imbibed…once. Even got my back walked on by a tiny Vietnamese girl who told me, "I only 19!" My reply: "I only 40, and I married!"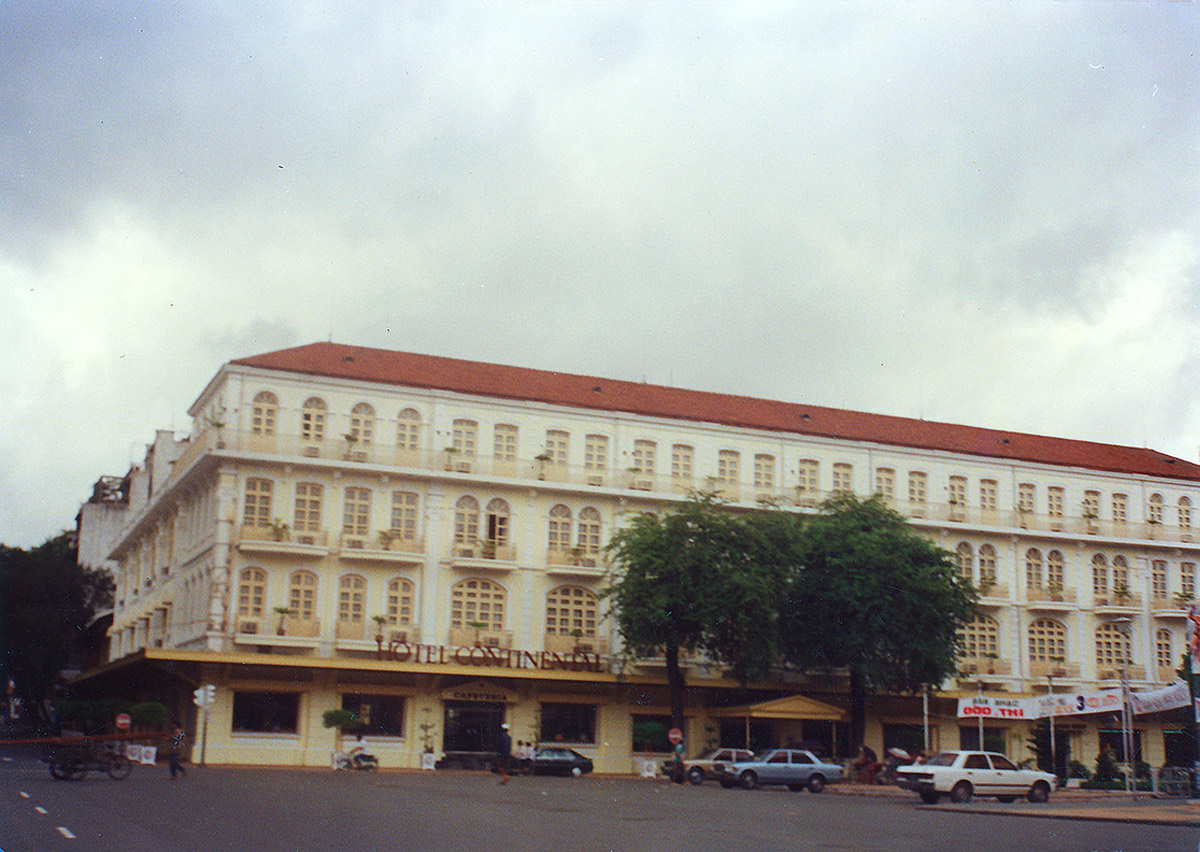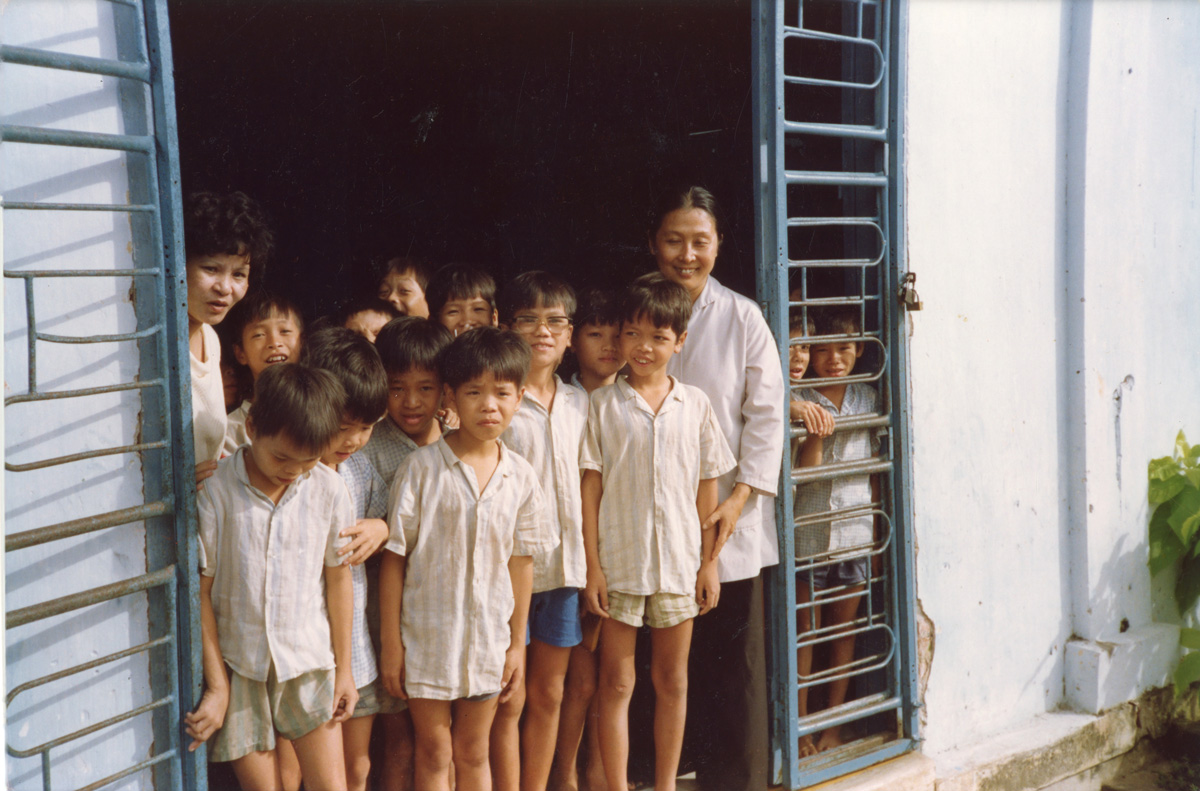 A couple of months prior to touching down in Saigon, I had occasion to be watching Larry King on CNN. He was interviewing Cherie Clark, one of the founders of Friends of Children of Vietnam, a group dedicated to placing Vietnamese orphans in American homes. But Cherie was not new to that line of work. She'd done the same thing as Saigon was falling to Communist forces in April 1975, lending a hand to "Operation Baby Lift." And, after a stint assisting Mother Theresa at her dispensary in India, Cherie was back in Vietnam.
I'd been able to contact Cherie through her organization's Bangkok office prior to my arrival in Saigon and arranged to tag along on one of her missions to secure adoptions. As we drove from orphanage to orphanage, I was completely taken in by these children and nonplussed as to how and why anyone in their right mind would give them up. Apparently, Woody Allen and Mia Farrow, then happily married, felt the same as I did because they accepted one of "Cherie's kids" into their home. Once I was home, I profiled Cherie for the Jakarta Post newspaper.