Richard Simonian and Col. (ret.) Paris Davis Speak at the 10th SFG SGM Symposium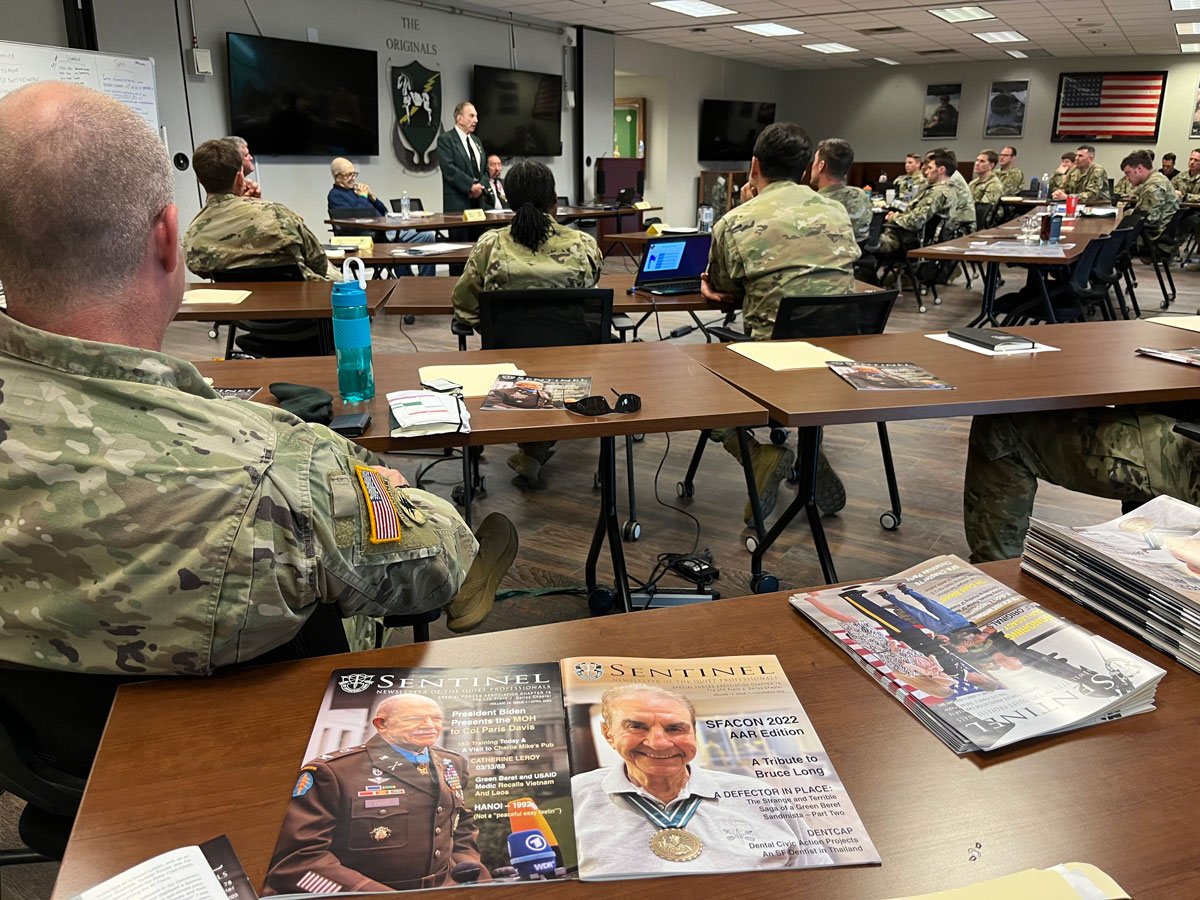 On May 18, 2023, Richard Simonian, SF Original, St. Philip Neri Award recipient, and Chapter 78's Treasurer, had the privilege of speaking at the 10th SFG SGM Symposium on May 18, 2023, alongside Col. (ret.) Paris Davis, a recent Medal of Honor recipient. Each of the men shared lessons learned as well as advice for the SGMs present.
Richard spoke about his journey to becoming a Green Beret, the impact the lessons he learned in training had on his life view, how those lessons were applied to his life after leaving the military, contributing to his success in business, and how that success has made it possible to provide aid to fellow veterans in need.
Col. Davis, who was the 17th Commander of the 10th Special Forces Group (Airborne) before retiring in 1985, spoke about leadership and his experience in the military.
Copies of the Sentinel featuring Richard and Col. Davis on the cover were on hand at the meeting, thanks to Alex Quade (who also supplied Sharpies for autographing!).