Nick:
"SOG's Secret Agent Man"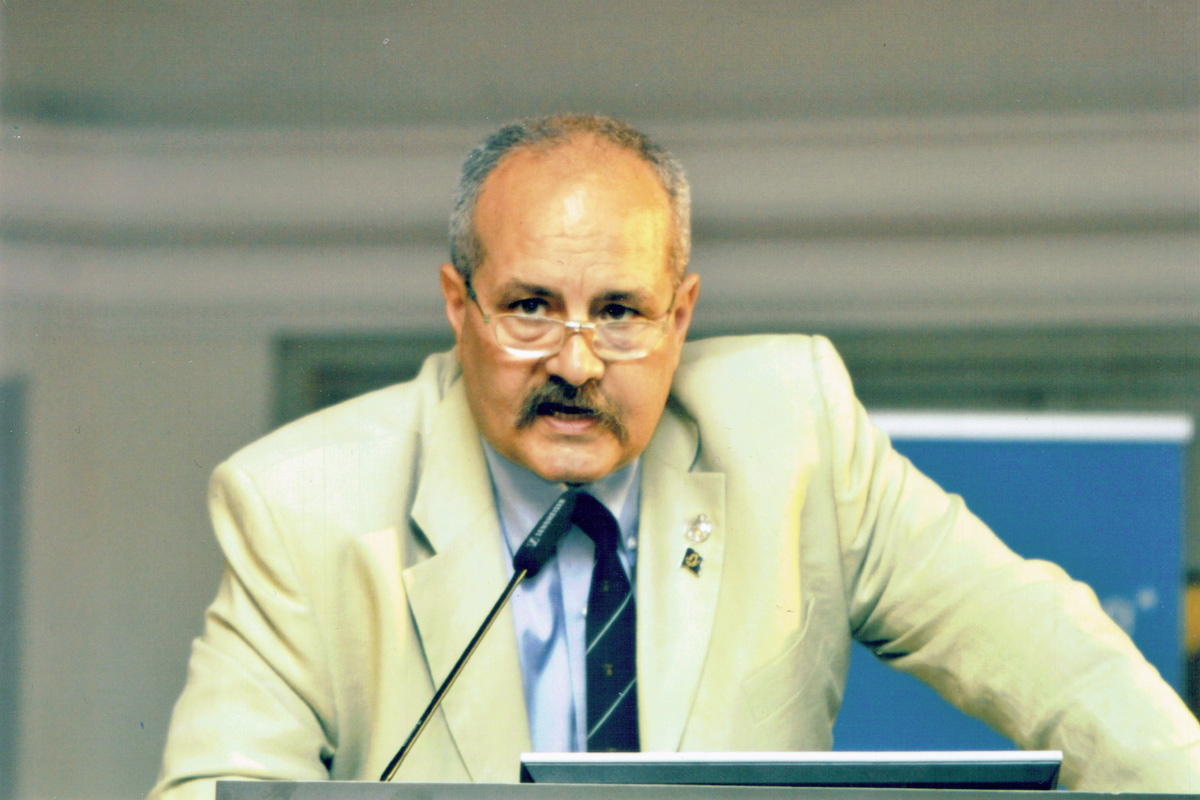 By John S. Meyer
Originally published in the July 2020 Sentinel
It was Saturday afternoon on April 30, 2011 when more than a dozen Green Beret veterans and several hundred people gathered at Whitley's Funeral Home in Kannapolis, N.C., to bid final farewell to Green Beret SFC Donald Monroe Shue. On November 3, 1969, Shue was one of three Green Berets on RT Maryland who were overrun by communist forces in Laos. All three Americans assigned to the top secret Military Assistance Command Vietnam – Studies and Observations Group, or simply SOG, were listed as MIA for 41 years. At the end of April, his remains arrived in North Carolina.
On this day, comrades-in-arms, family and friends gathered to pay final respects to Shue and his family, after a huge public welcome home event in neighboring Concord, N.C., complete with a motorcycle procession led by fellow Green Berets from the Special Operations Association Riders that stretched for more than nine miles with citizens standing along every street and overpass from downtown to the funeral home. It was an amazing event for the Kannapolis-born Shue and his family.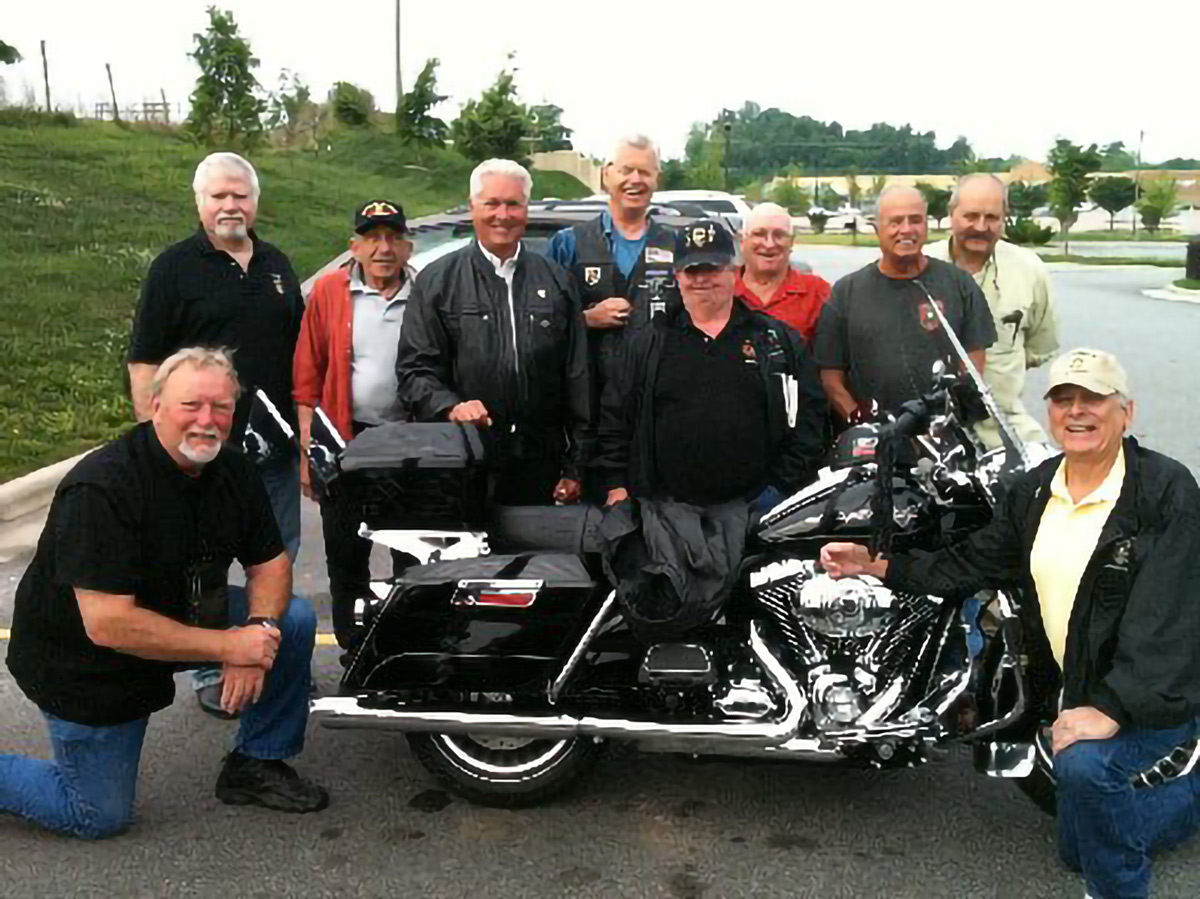 SOG's Secret Agent
At one point in the gathering, then-recently retired Maj. Gen. Eldon Bargewell — who served two tours of duty in SOG, where he earned the Distinguished Service Cross, approached fellow SOG recon man Doug "The Frenchman" LeTourneau and me, and pointed to a nattily attired gentleman who was on a bent knee talking to Shue's sister Betty S. Jones in reverential tones. Bargewell asked LeTourneau, "Who the hell is that?" pointing to the gentleman.
Without missing a beat, LeTourneau quickly replied: "Don't tell anyone. That's SOG's top secret agent." Bargewell, who during nearly 40 years of service in the Army spent most of those years in highly classified units from the Rangers to the elite Delta Project, knew about every secret project in the government and responded, "WTF!? How come I never heard about him?"
LeTourneau couldn't resist teasing his long-time friend and highly respected general: "You know how it is in top secret operations, if we told you, we'd have to shoot you." Then the kidding stopped and LeTourneau quickly laid out how Nick Di Benedetto, then-62, and recently retired as an auditor with PricewaterhouseCoopers (PwC), where he oversaw more than 800 employees in five offices spread throughout central and south Italy had arrived in Kannapolis.
The Journey Begins
Di Benedetto's journey to the funeral home began during the summer of 1966 in Kannapolis, where he had breakfast at a narrow restaurant that had a long bar and serving area. He had arrived in the United States a few weeks earlier to stay with an American family. On that morning in 1966, Di Benedetto was standing looking at a bulletin board in the restaurant when a young man approached him and introduced himself as Donnie Shue. "I always remembered his last name because, even though my English was broken at that time, I teased him about misspelling his last name…. We talked for several minutes. He was extremely kind to a complete, total stranger," Di Benedetto said.
They met again in that narrow restaurant the following day and at some point the topic of Vietnam came up. "I remember asking him about what he thought about the war in Vietnam, that was so far away from Kannapolis, North Carolina. I don't recall exactly what he said, but I do remember that he had a strange smile on his face. We spoke briefly and bid fond adieu, returning to our lives." That encounter with Shue stuck with Di Benedetto over the years.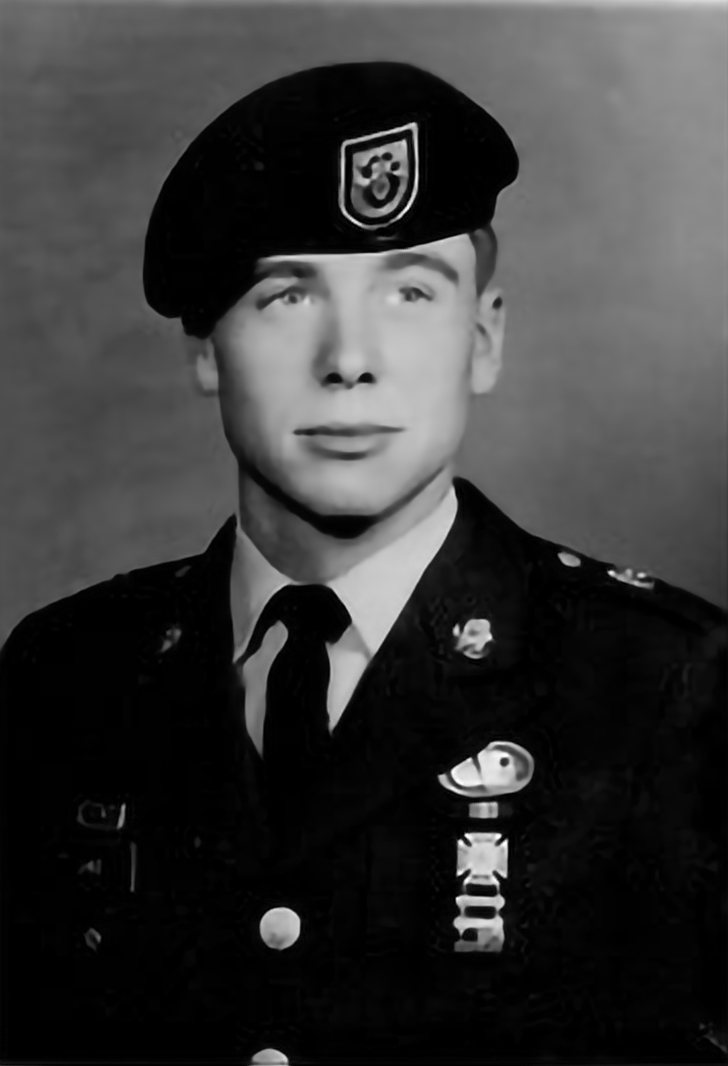 Decades Later
Thirty plus years later, Di Benedetto went to the Virtual Wall website and decided to type in Shue's name. "I must admit, when I typed his name in I had hoped it wouldn't come up. When it came up, I was heartbroken. Saddened beyond words. During that sad day, I made a vow to myself that I would never forget the men, like Donnie who served America in that war, in that deadly secret war." He purchased a POW/MIA bracelet with Shue's name on it. He wore it faithfully everyday as his responsibilities at PcW grew requiring international travel as well as meetings at the five PcW offices he oversaw in Rome, Florence, Naples, Palermo and Bari.
Being an avid reader of history with a strong sense of admiration for the United States — his grandfather worked in the U.S. for 10 years before WWII erupted, he read military history books and began to learn about SOG. By early 2008, he had purchased my non-fiction book On The Ground – The Secret War in Vietnam, which mentioned the November 3, 1969 mission in Laos when Shue's team, RT Maryland was overrun by communist soldiers. Shue and his teammates Bill Brown and Gunther Wald were never heard from again.
Nick Gathers Intel
On October 14, 2008, I received my first e-mail of introduction from Nick where he expressed his appreciation of SOG's unique place in history and he had many questions about RT Maryland. Over the following weeks we exchanged many e-mails. And, finally I received a phone call from Nick. We spoke for quite a while before I realized that he was calling from Rome, Italy — not Rome, GA.
Over the next few months, we developed a friendship as he asked deep, knowledgeable questions about SOG. By the spring of 2009, we had exchanged e-mails on everything from RT Maryland to our family history to new SOG books hitting the market place such as Whiskey Tango Foxtrot by Lynne M. Black Jr. As all of this unfolded I gave LeTourneau updates on Di Benedetto and how he wanted to meet Black, LeTourneau, Bargewell and other SOG recon legends and was contemplating attending our annual reunion in Las Vegas of the Special Operations Association, formed by SOG recon men after the war.
Nick's Mission
On November 16, 2009, things became much more interesting when Di Benedetto casually mentioned in an e-mail: "…I just finished corresponding with a travel agency in Laos."
Four days later, I received an email with an itinerary that took him from Rome to Dubai, to Bangkok and finally to Vientiane, Laos, with plans to helicopter into Salavan Province with the hope of being able to land on the exact location in Laos where the SOG Forward Air Controller last observed RT Maryland, as the team was setting up its RON (Rest Over Night) on November 2, 1969.
Over the next 20 days Di Benedetto worked with Laotian authorities to visit that site in the jungle and a nearby village Ban Chakenvy Tai (he later learned that its name had been changed to Koung Ban Kong). Later he was authorized to build a water line from the Nam Xe Kong River into the village in an attempt to spend enough time there to make friends with some old people who might have had some knowledge of what happened that fatal night and perhaps provide information useful to tracking the remains of those men. In between he had to return to Rome to work in his fledging international consulting business.