MACV Recondo School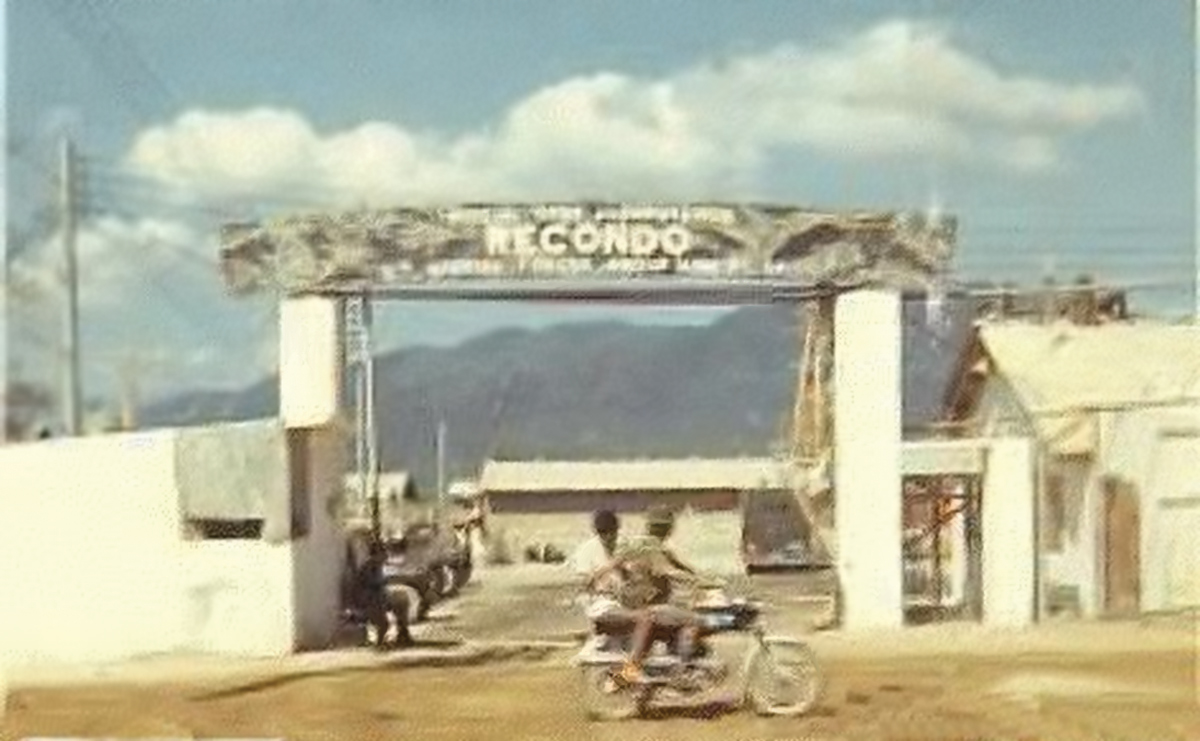 By Kenn Miller, Recondo #1096
Originally published in the February 2015 issue of the Sentinel
Concerned that his division's paratroopers needed more intensive training in raiding and reconnaissance patrolling, and aware that the US Army Ranger School was unable to provide training on the scale he envisioned to one division, in 1958, 101st Airborne Division commander, Major General William Westmoreland, gave Korean War Medal of Honor recipient Major Lewis Millet the task of establishing a condensed and intense patrolling and raiding school for the division.
General Westmoreland chose the name "Recondo" for his school. The "Recon" half of the new word was clear enough, but there is still some lingering debate over the "do" part. Most soldiers younger than General Westmoreland assumed the name was a combination of recon and commando, but some sources say that General Westmoreland's original sense of things was that "do" came from the WW1 nickname for American soldiers, "Doughboy." To a generation accustomed to Pillsbury TV commercials featuring the fat and giggly "Pillsbury Dough Boy" that was absolutely unacceptable. Whatever General Westmoreland originally intended, to everyone else "Recondo" has always stood for "reconnaissance commando."
When he later became commandant of the US Military Academy, General Westmoreland also instituted a less intense program of Recondo training at West Point. And later, in Vietnam, General Westmoreland played a major part in establishing the most famous Recondo school of them all — MACV Recondo School.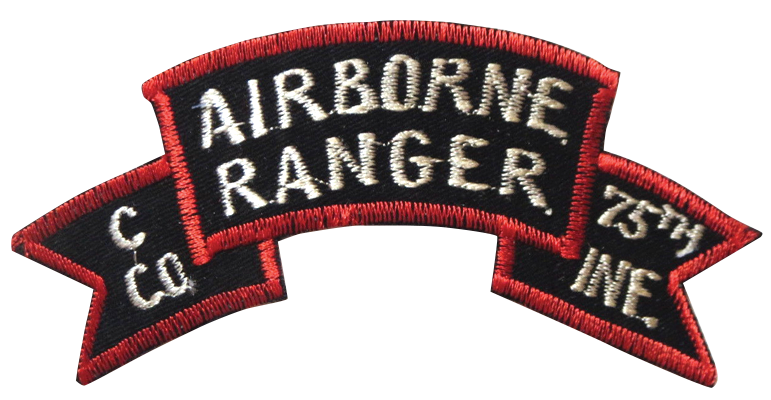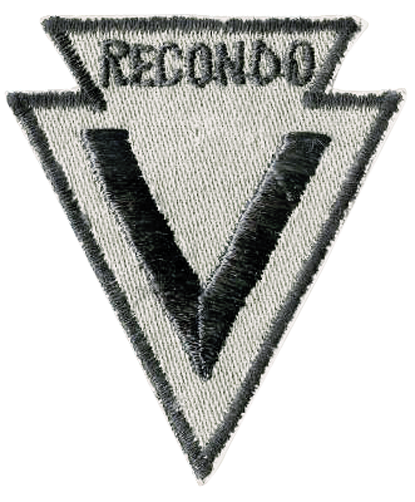 At top, two unofficial tabs from recon units in Vietnam and, at the bottom, the official Recondo School tab.
When conventional US troop units began deploying to Republic of Vietnam, the men of Project Delta (B-52) and its predecessor, Project Leaping Lena, had already honed their skills and gained experience in conducting reconnaissance and other special operations in Vietnam — as well as in training indigenous troops in these arts. It soon became evident that the conventional units would need a reconnaissance capability beyond their organic cav troops and infantry battalion recon platoons.
In September 1966, the 1st Brigade 101st Airborne Division sent ten paratroopers through Delta's training program, and soon other units were begging to send some of their soldiers through the course.
By August 1966, things were getting out of hand. Delta's CO went to Colonel Kelly — who at this time was reorganizing and expanding 5th SF Group's intelligence operations, and in the process of organizing Project Omega (B-50) and Project Sigma (B-56) and a Group Recon School, and bringing them on line.
In the midst of all this, Project Delta was also training LRRPs for the conventional units. Colonel Kelly went to General Westmoreland (by then MACV's commanding general), and on July 1st, 1966, Major A.J. Baker was given the job of forming and commanding the MACV Recondo School, based on Delta's recon experience and the 101st's Recondo School. From that beginning, the MACV Recondo School at Nha Trang was on its way.
But all that is history, and that history is well chronicled in Tom Halliwell's A History Of The MACV Recondo School — which are still available in soft cover from www.specialforcesbooks.com. It is a wonderful work of history, full of information, photos, and detailed information about the training schedules, requirements, patrol procedures, historical facts, a list of Recondo Instructor/Advisers and cadre, and a similar list of Recondo graduates. Halliwell's history is a priceless source for anyone interested in American special operations history. Halliwell's history is a history, but this article is more of a grateful paean from an old Recondo School graduate.