"If it's not written,


it didn't happen"
Lonny Holmes, Former SF Medic,

Commits to Printing SF History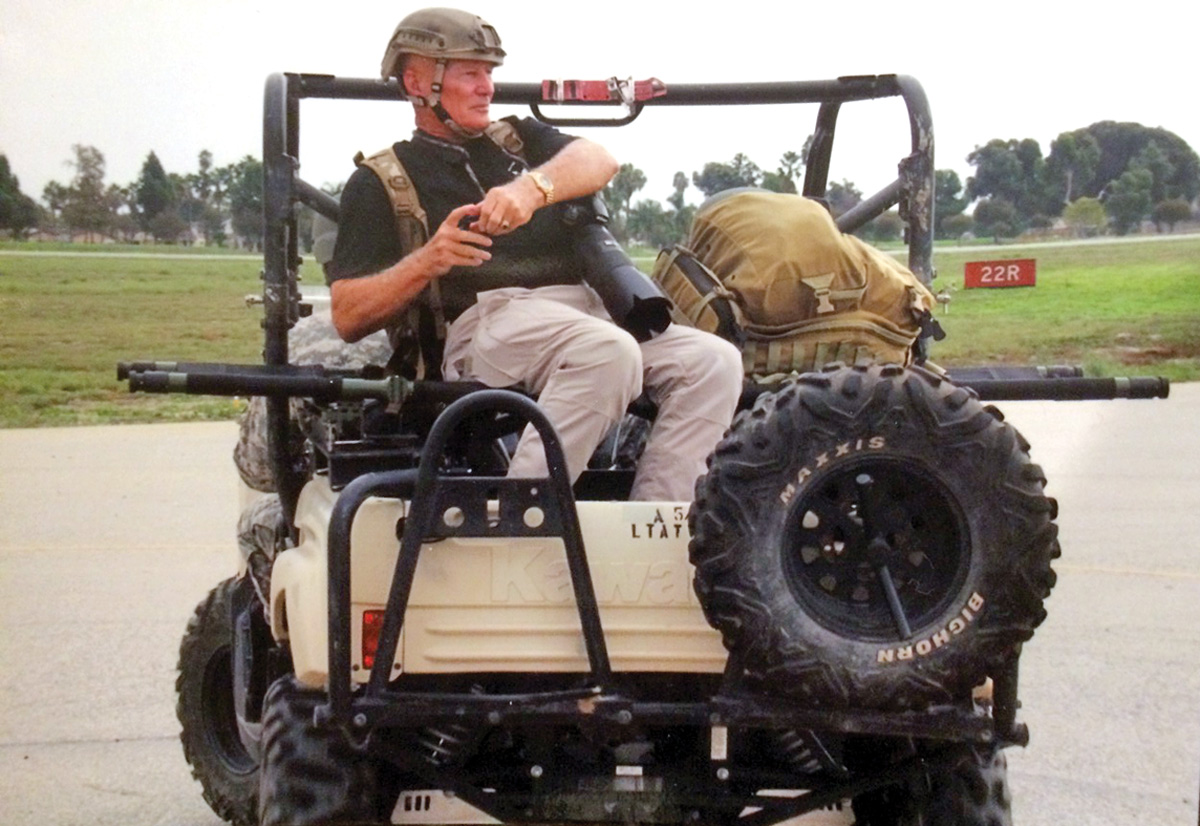 By Debra Holm
If you enjoy reading the Sentinel, with its articles featuring various aspects of Army Special Forces history and topics of interest to the community, you really have one person to thank for that pleasure: Lonny Holmes.
The Sentinel was originally edited, designed, and published by Chapter member John Joyce from October 2010 to August 2011. Lonny Holmes, who at the time was Chapter President, made contributions to each issue. John's business obligations forced him to stop his work on the Sentinel.
Lonny, who was still the Chapter president at the time, made the decision to become the Sentinel's editor in February 2012. Having previously held positions as editor of the newsletter for the Association of Physician's Assistants in Cardiovascular Surgery and on the editorial board of a few peer-reviewed journals, he continued with confidence. His confidence was well-founded because he had won accolades and recognition for his efforts in that field.
About Lonny Holmes
Louis (Lonny) Holmes was born in Los Angeles, California. Growing up in Southern California, he surfed the waves of the South Bay in the 1950s and 1960s. On weekends and summers, he spent time at his father's ranch in the Anza Borrego Desert, where he developed a lifelong love of the natural world while observing the wide variety of plants and wildlife of the area.
After two years of college, Lonny enlisted in the United States Army. He completed the Q-course in 1964, becoming qualified as a SF medic 91B/18D, and continuing to maintain the MOS of 05B/18E.
Lonny was initially assigned to Company A, ODA 5, 3rd Special Forces Group as a junior medic. He was headed to Nigeria in 1966 when he received orders for reassignment to D Company, 1st Special Forces Group, Airborne, ODA 432, which deployed to Thailand in October 1966. While there, he began training at the SFOB. The mission was to build a base camp and begin counterinsurgency training of the Royal Thai Army Infantry, and one of Lonny's jobs as senior medic was to train the RTA medics. He also held daily sick call and patrolled in the mountainous rain forest with the training companies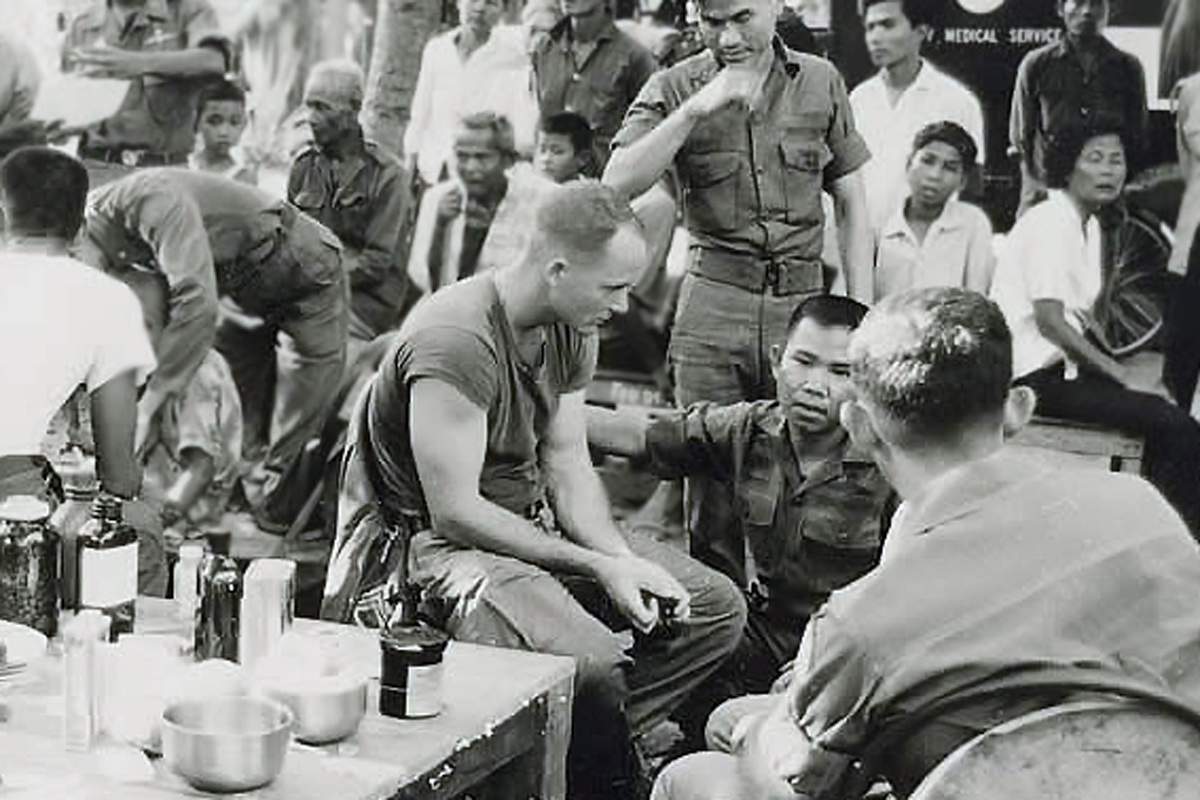 In early 1967, the team redeployed to the SFOB in Lopburi to begin training the Queen's Cobras Battalions, destined for action in South Vietnam. He also helped staff the HQ dispensary awaiting assignment to Jumpmaster school and the 8-week Special Forces Professional Course (recon), which he completed in the summer.
Later that year, he was assigned to ODA 4624 in North Central Thailand to start a counterinsurgency course for the Royal Thai Police.
After nearly two years of Thai mission training and deployment, he was reassigned to ODA 251, Company B, 5th Special Forces Group. Their SF A-Camp, Plei Djereng, was located in II Corps, due west of Pleiku, adjacent to the Laotian border. There he served as medical supervisor of the team, which included providing medical care to all members of the CIDG (5 companies), their families, and local villagers. In camp defense, he manned a .50 cal machine gun, and did combat patrols in our TAOR with the CIDG troops.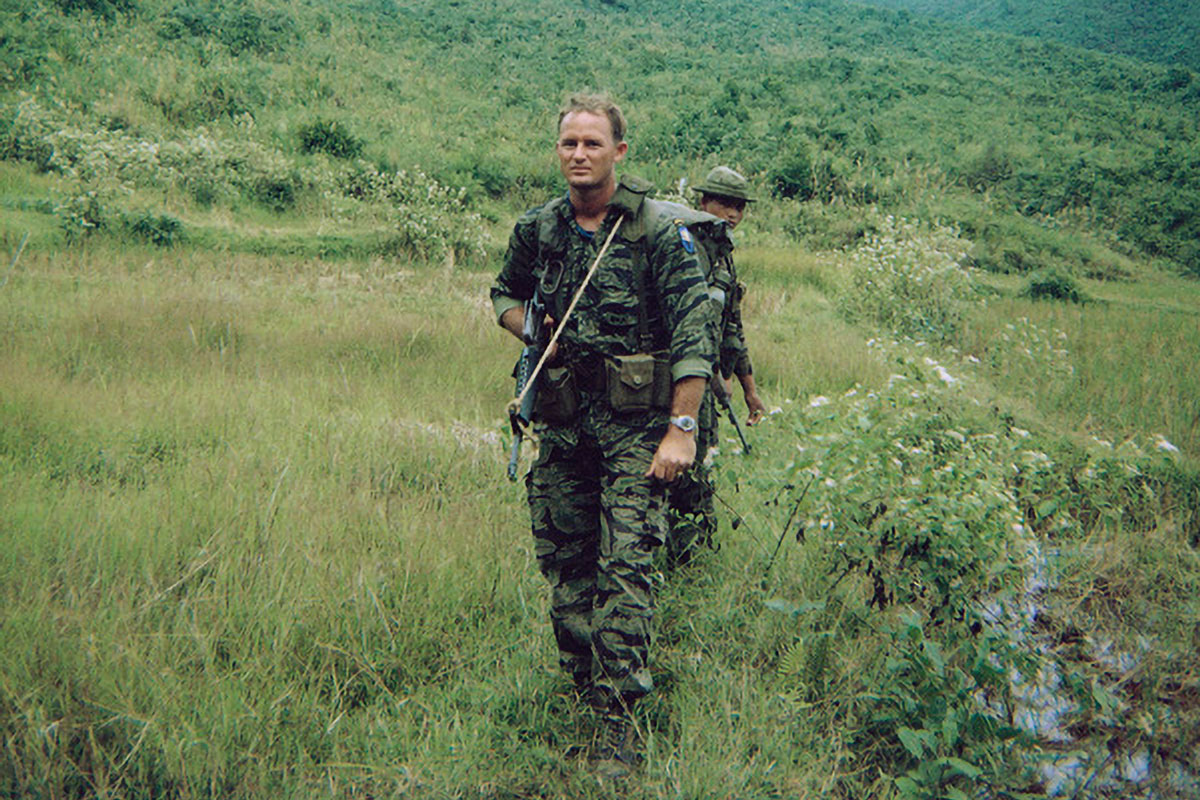 In late 1968, he was assigned to II Corps MIKE Force in Kontum as combat operation platoon leader and senior battalion medic. He ran combat missions with companies in Kontum, Pleiku and Bon Son provinces. At the end of this tour, he received the coveted Combat Infantry Badge.
Returning to Thailand, he was assigned to several ODAs working with the Royal Thai Border Police. One of the ODAs established a five-week advanced medical training school at the Royal Thai Police General Hospital. While on this assignment, he worked with and became friends with SF Medic Gary Rose, later serving as the best man at his wedding. When Gary Rose received the Medal of Honor in 2017, Lonny, along with John Stryker Meyer, attended the ceremony at the White House.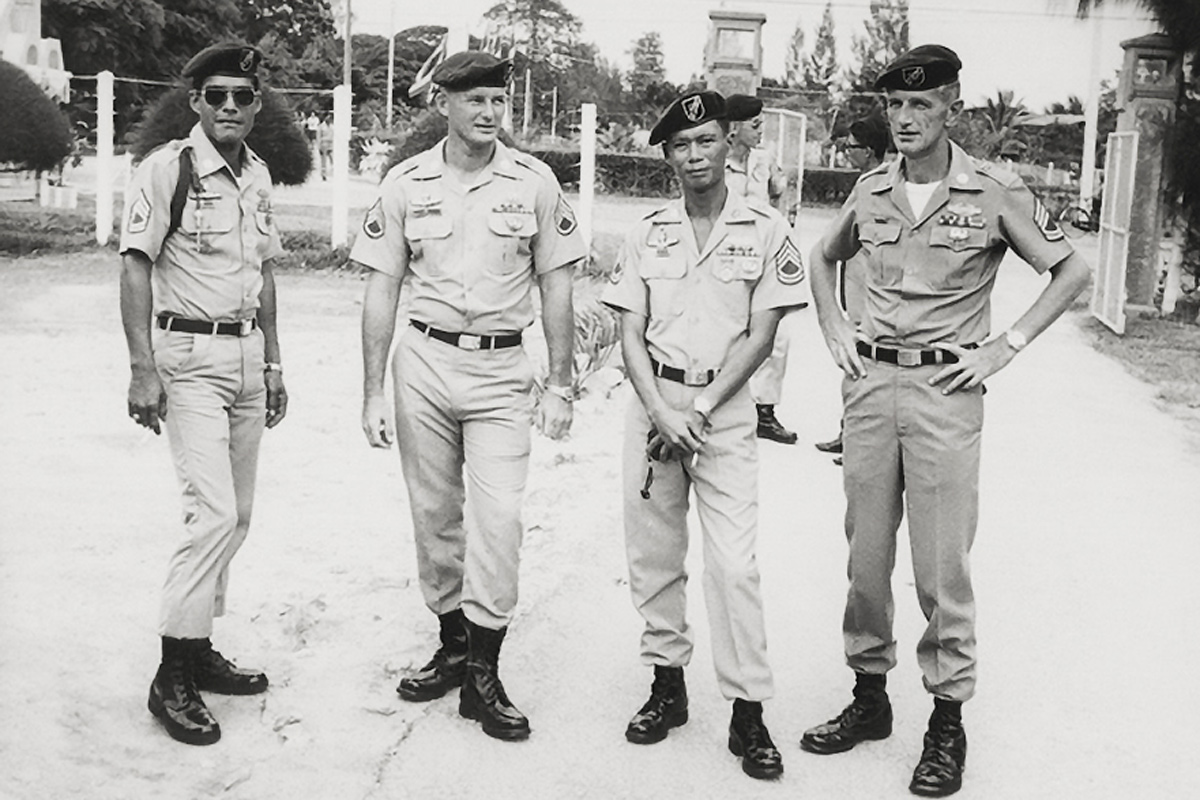 Following his discharge after serving as an SF medic for nearly seven years, he returned to Southern California. He attended the University of Southern California School of Medicine, graduating as a physician assistant. He joined the California National Guard, becoming 1SG of the 143T Evacuation Hospital. Lonny was promoted to warrant officer after completion of a surgical residency at Yale School of Medicine and Norwalk Hospital and was assigned back to the infantry.
In the feature film City of Angels, which starred Meg Ryan and Nick Cage, he was a technical advisor and had a small part. His work as the film's advisor was acknowledged in the Journal of the American Academy of Physician Assistants' Fall 2017 issue for its contribution to the accurate portrayal of members of the profession in the media. He was interviewed by the History Channel for the Special Ops: Mike Force television special in 1999. He contributed to The Green Berets, Weapons and Equipment by Crowood Press that same year.
In 2008, Lonny retired. This gave him more time to pursue his passion for photography and the great outdoors, especially birds. He relocated from Southern California to Las Vegas, where he has established himself as one of the best nature photographers in the region, if not the best. Many mornings, Lonny would go trekking and take pictures in the adjacent Red Rock Canyon.
In 2014, he became a member of iNaturalist, an international project launched by the California Academy of Sciences, and, in the United States, National Geographic. Lonny has uploaded 25,512 observations (photos) to the database. Scientists seeking to understand and preserve nature use this database of all species, both flora and wildlife. Lonny's photos have appeared on websites (HawkMountain.org is an example) and in Nevada State Park literature and signage, such as the Nevada Off-Road Naturalist Trail and Mt. Charleston (also known as the Springs Mountains Nation Recreation Area).
Lonny and Chapter 78
Lonny became a member of Chapter 78 in 1992. He became President of the Chapter in 2010 and served until 2013. During his tenure as President, the Chapter was very active in their support of the Green Beret Foundation. The Chapter's famous and very successful Green Beret Shooter's Cup (GBSC) was held in 2011, 2012, and 2013. It was a massive project! Lonny and other Chapter members spent many hours manning booths at gun shows to raise funds for the GBSC as well as to promote the Chapter and raise awareness about the Green Berets.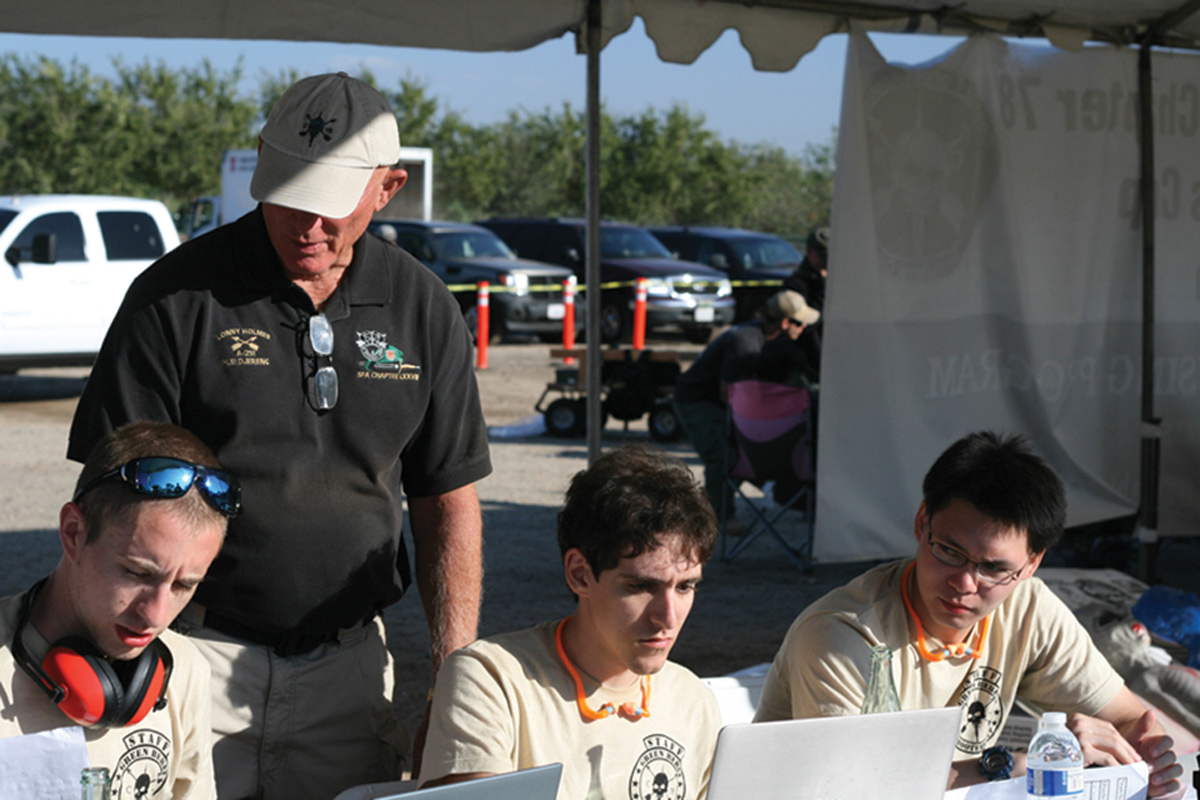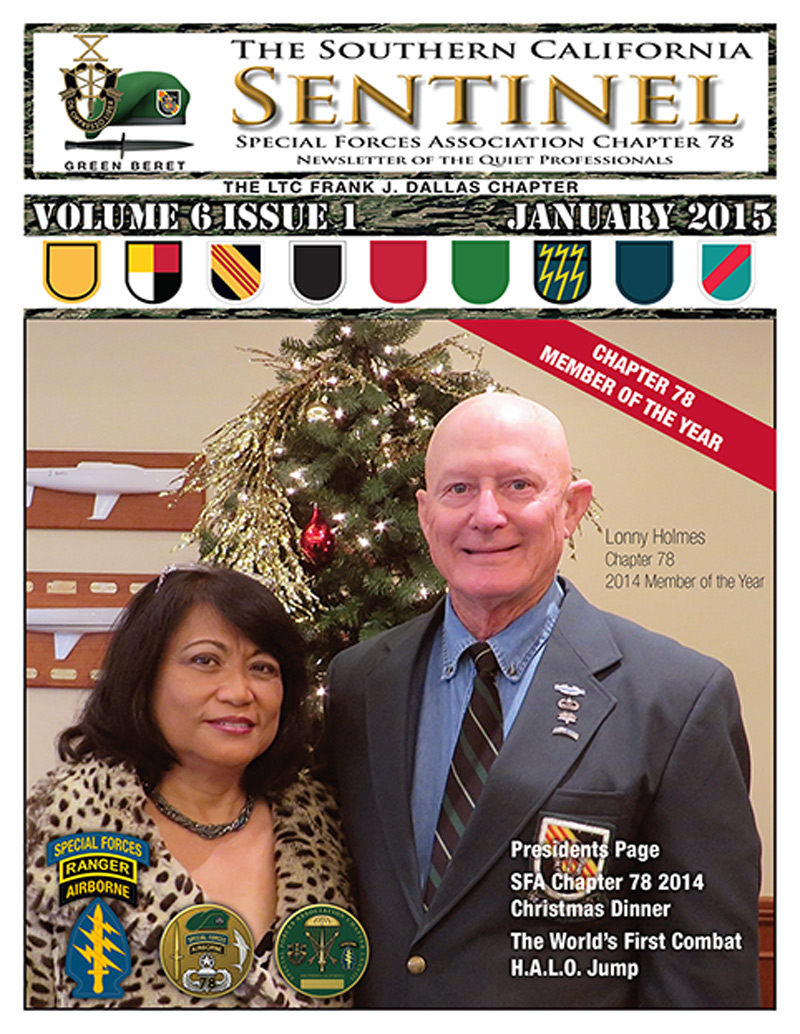 As mentioned earlier, Lonny also took on the editor position for the Sentinel in the middle of his tenure as Chapter President. The Sentinel started out as a small, eight-page newsletter with occasional stories from members. Starting in January 2015, leading with the article "The World's First Combat H.A.L.O. Jump" by Mike Perry, every issue of the Sentinel contained at least one story that related to the history of Army SF in some way. Lonny worked day in and day out tracking down stories. He knew who had tales to tell, or he was tipped off, and his pursuit of those stories was relentless. He worked on getting one particular story for two years! Throughout the seven years he worked as editor, I often wondered where he found the energy to keep at it. But Lonny's enthusiasm and commitment were boundless. To this day, he still sends tips for stories for the Sentinel.
When Lonny stepped down as Sentinel editor at the end of 2019, he wrote:
"Members of the United States Intelligence Community have told me many times that if it's not written, it didn't happen. This must be one of the reasons that a huge majority of the documents of MACV-SOG in the Vietnam War were destroyed; plausible denial. When I began as Editor of the Sentinel eight years ago my goal was to print stories from Green Berets who fought, trained, and led solders in our conflict. Then I expanded this goal to include all those who supported and helped us in our contribution to carry our orders to defend the United States of America and the countries we supported."
He further stated that results of his efforts were "individual stories are not forgotten and numerous national awards for the SF Chapter 78."
Chapter 78 and the readers of the Sentinel owe Lonny Holmes a debt of gratitude. DOL!
About the Author:
Debra Holm has served as the art director/graphic designer of Chapter 78's Sentinel since February 2012, and is also Chapter 78's webmaster and social media manager.