Honoring Our Legacy
By Alex Quade
War Reporter & Honorary SFA Natl. Lifetime Member
(Author's disclosure: MG Eldon Bargewell, Hon. Noel Koch, COL Sully de Fontaine, etc., began introducing this reporter to OSS & SF Originals, more than 15-year-ago. While this piece focuses on four Originals, a list at the end includes others who were a privilege to interview over the years. It's been an honor to spend time with, and learn from, these men and their families — many, who've become friends.)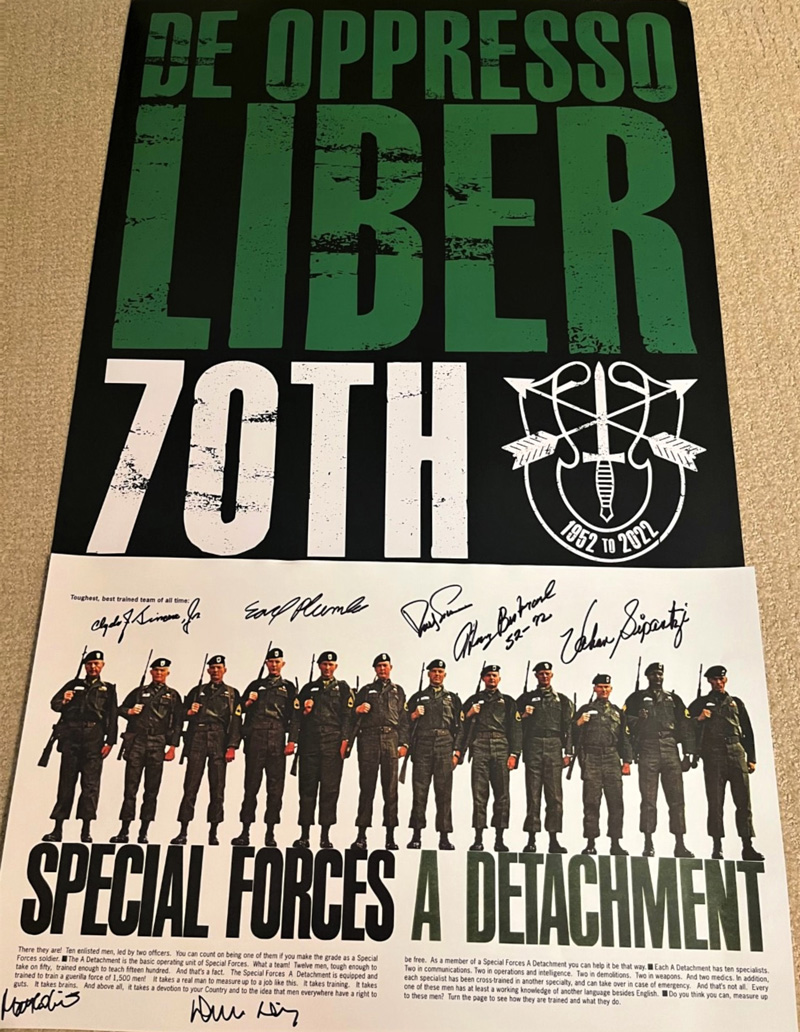 Rockstars of the Regiment topped the marquee — packed the house — and turned Generals into gushing fanboys.
"I feel like a kid in a candy shop," LG Jon Braga, USASOC CG, said of the Special Forces Originals headlining SFACON 2022, in Colorado Springs, CO.
"Honored and humbled to be here… a remarkable legacy of 7-decades of unparalleled service," former CG USASOC, LG (ret) Ken Tovo, praised.
"It says a lot about the importance of this event that you've got the folks here you do: General Pat Roberson (MG Pat Roberson, DCG, USASOC), General Ken Tovo, General Braga, CWO Bob Davis, Command Warrant Officer, USASOC…" BG Gil Ferguson, DCG 1ST SF Command, raved. "Standing room only."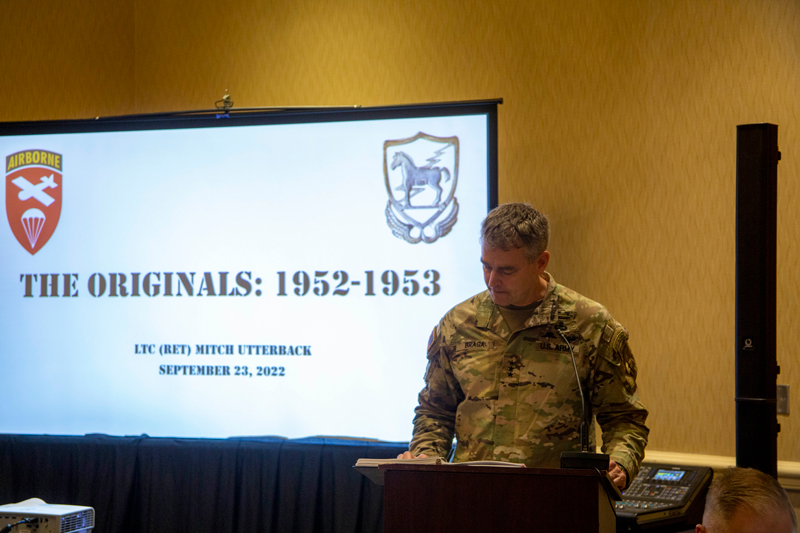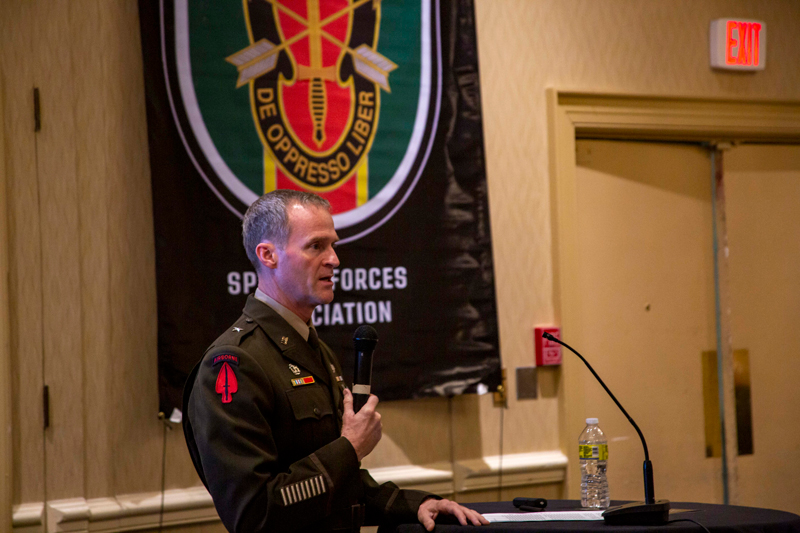 "I know I am just the warm-up act, and this is the real show, right here," LG Braga effused, by way of introducing the Originals Panel. "This is what inspired me to go into special operations… I never thought I'd get this opportunity to actually interact and listen to some of the actual Originals. Never even dreamt that, when I was a young adolescent reading all these war books, and stuff like that," he added.
The generals' idols — COL (ret) Vahan Sipantzi, MAJ (ret) Clyde Sincere, 1SG (ret) Henry Bertrand and former SSG Richard Simonian — did NOT disappoint. The four men in their 80's and 90's — kept the audience glued to their every word.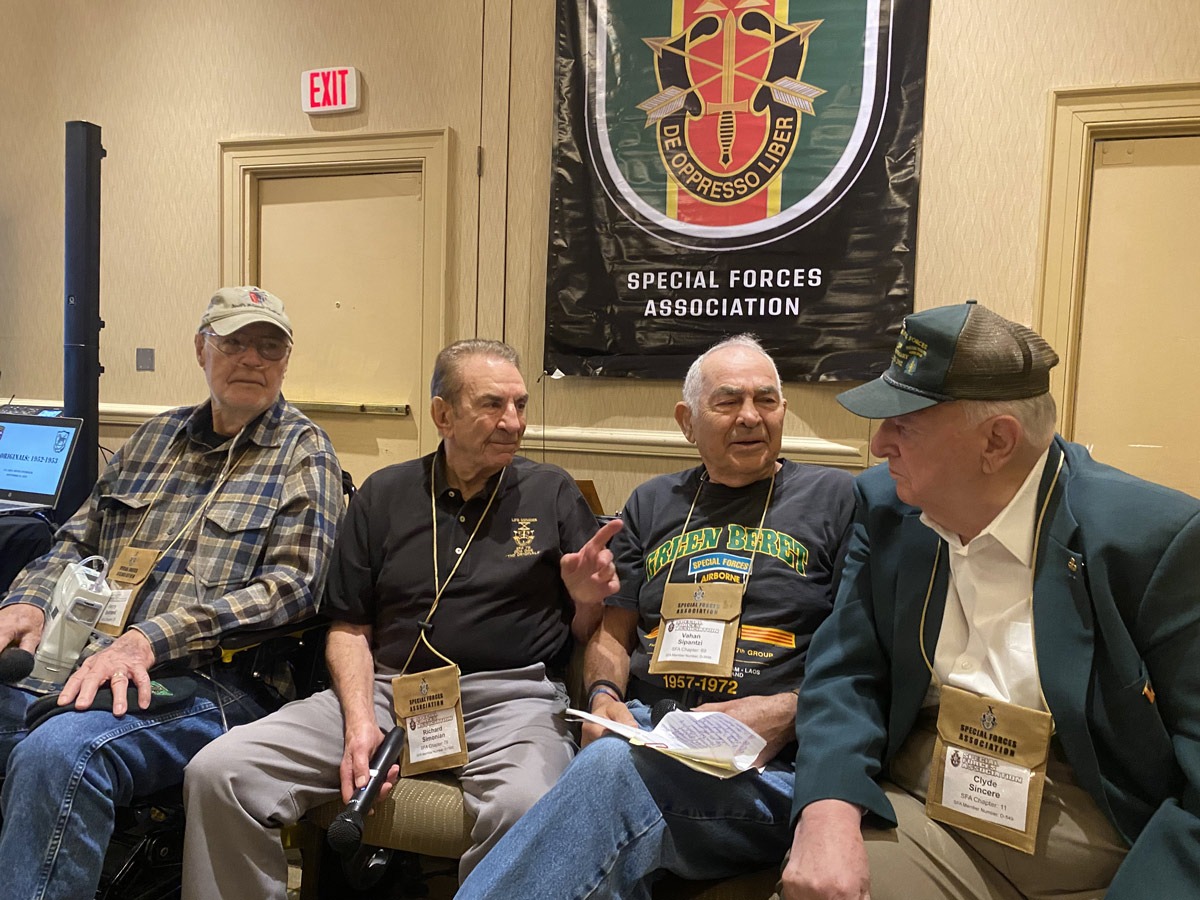 "Eventually, I found out it was a new organization. All he'd (the recruiter) said was, 'It's the 10th Group.' There was no indication of anything else," SF Original Henry Bertrand began. He'd been bused to the 82nd ABN Replacement Company at Ft. Bragg after completing jump school at Ft. Benning.
"I'm sitting around with my duffel bag, and we're waiting and waiting. I go outside, and there's this guy walking up and down the street, in front of the building. He said, 'Hey, are you Bertrand?' And I said, 'Yes, I am.' He says, 'Well, get in the vehicle, and we'll take you over to Smoke Bomb Hill'," Henry Bertrand explained. "Well, the vehicle was a sedan. And I'm thinking, I'm a PFC — and they sent a sedan to pick me up… Man, this is my kind of organization!"
SF Original Richard Simonian agreed.
"The Korean War was already going at that time. I didn't want to (get drafted to) go to Korea, so I volunteered to join the Army, and volunteered for Airborne and went to Ft. Ord. Two sergeants gave us a presentation about joining a unit that they could not tell me anything about. There was no names, no numbers. All they said was, 'We can guarantee you will be a Sergeant,' so I raised my hand," Richard chuckled, "Promised something good!"
If the generals in the audience expected this to be the de rigueur, academic retelling of hallowed SF history — they were in for a slightly raucous surprise… which I got a sense of while chatting with the Originals prior to the panel…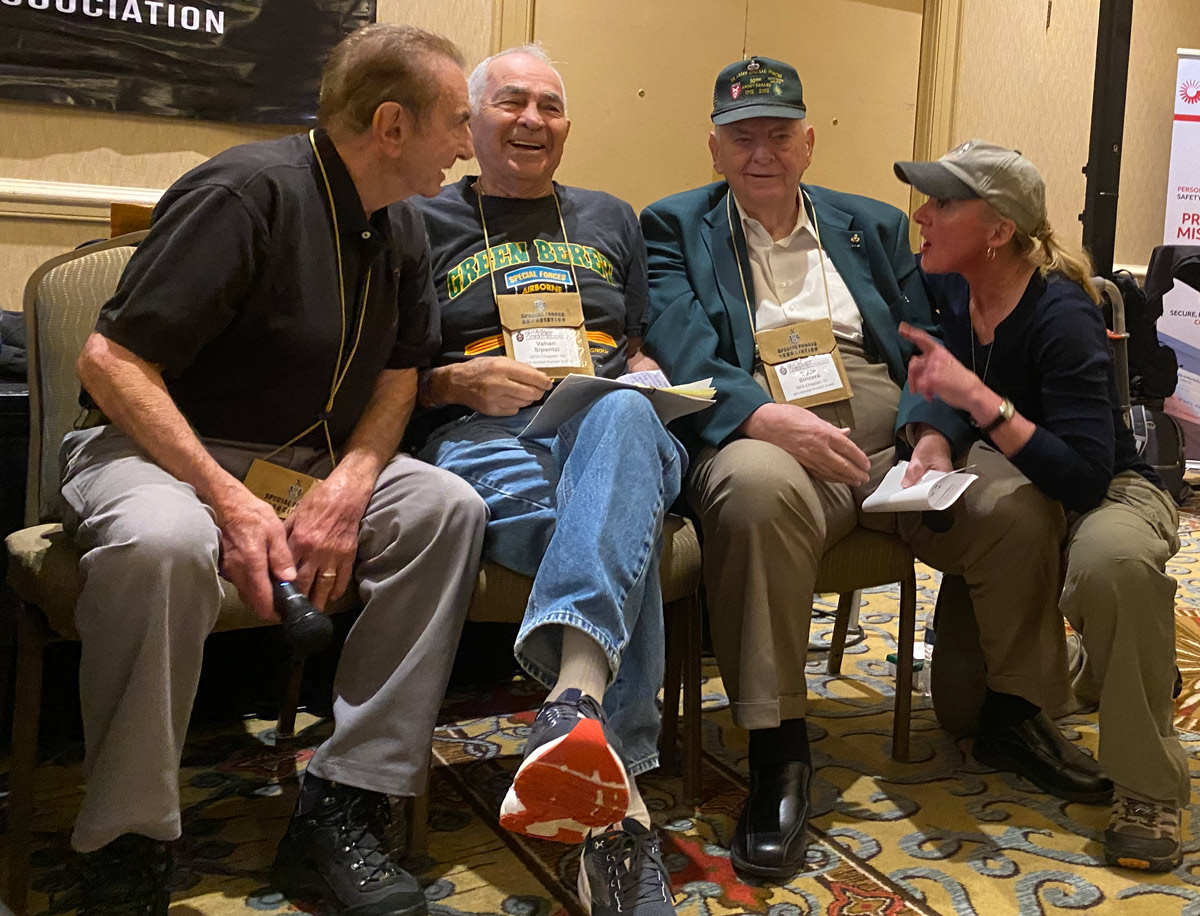 "I don't know who that guy is — with the hair," Original Vahan Sipantzi pointed at