From Thailand to Cambodia — 1996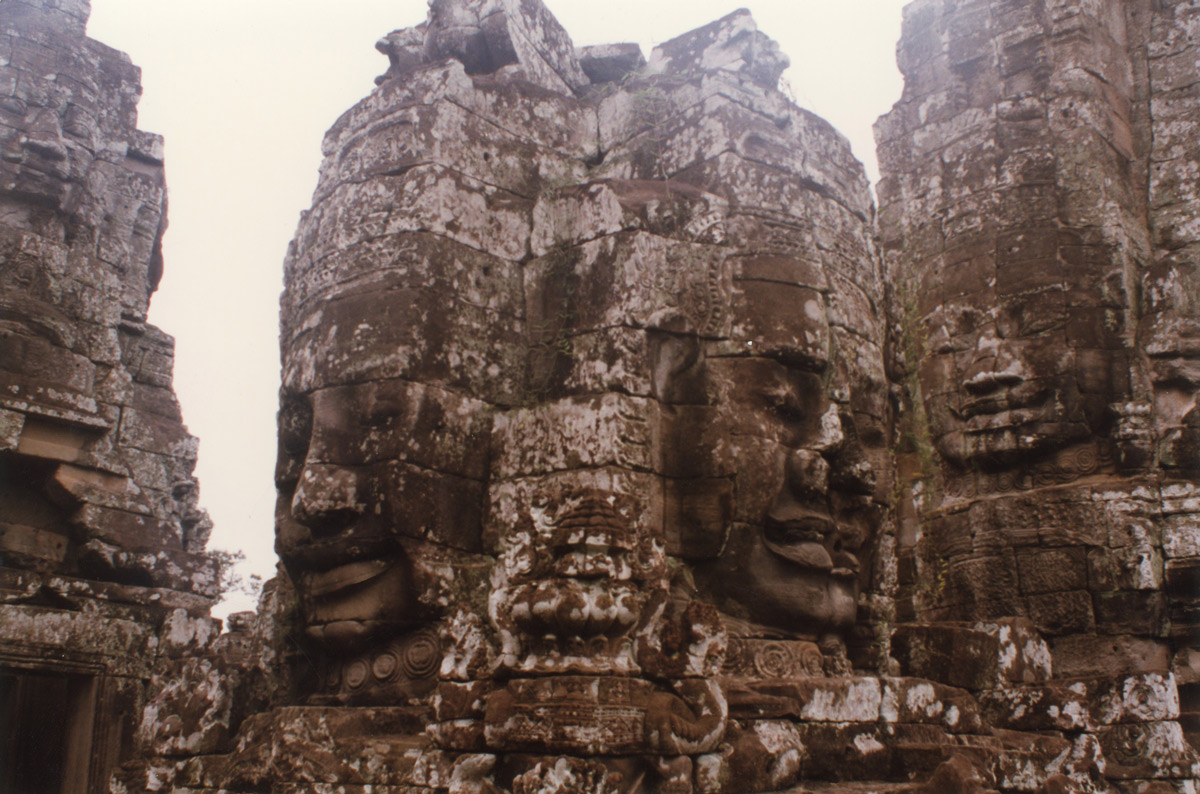 By Marc Yablonka
After three weeks of being Tom Yum souped all over Thailand courtesy of the Thai Ministry of Tourism in 1996, in a weird way, flying into still war-torn Cambodia was a bit of a relief. Not that Thailand didn't mean anything.
While there, I filed a piece for American Veteran magazine on the Kwae River Bridge made famous by the 1957 film Bridge over the River Kwai, winner of six Academy Awards. I tried to walk across a rebuilt version of that bridge in a Southeast Asian downpour and gave up half way across for fear of slipping off and falling to my demise.
I wrote about the nearby Kanchanaburi War Museum, housed in a longhouse, with its war relics and photos all laid out on tables informing visitors of the Siamese complicity with the invading Japanese. Meanwhile, a rusted from rain locomotive used by the Japanese to pull trainloads of Japanese soldiers who tortured Allied POWs, forcing them to build the Burma ("Death") Railway, sat astride the museum.
Next, my fellow journalists and I were guided to the Kanchanaburi War Cemetery where 6,858 mainly Australian and Dutch POWs, who could not withstand the torture of their Japanese captors, are buried.
I became close to two of those journalists: Rolla J. "Bud" Crick, who was on assignment for the Oregonian, newspaper of his hometown, Portland. But Bud had made his mark in journalism years before as a US Army reporter/photographer during World War II for Pacific Stars and Stripes, which sent him to such hazardous duty stations as the Philippines.
They also sent him to Japan a mere few days after the atomic bombs were dropped to photograph Hiroshima and Nagasaki. It's a wonder that neither Bud nor his offspring did not come down with the infamous, disfiguring, often deadly Hibakusha disease suffered by multitudes of Japanese citizens after the war. Bud lived way into his 90s.
Another journalist along for the ride was Sherry Spitsnaugle. Sherry was on assignment for her hometown paper, the Denver Post. She still writes excellent travel pieces for a variety of online sites.
There was also my friend Jim Caccavo. Jim was the Red Cross photographer/writer in Vietnam between 1968 and `70, during which he also freelanced for Newsweek magazine.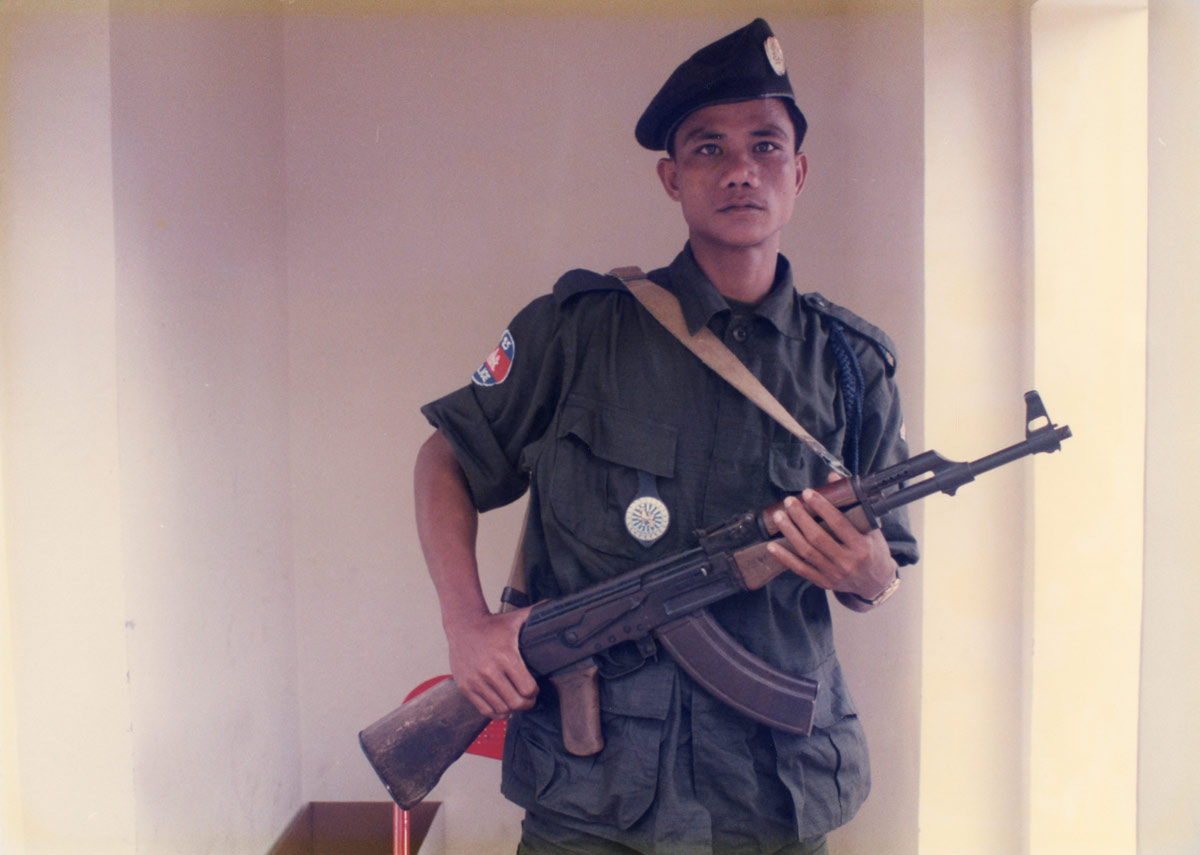 It's thanks to Jim that I had my one and only experience, thank you very much, at Pussy Galore's in Padpong, Bangkok. Until then, I never knew totally nude bar girls could dance the night away doing such unbelievable things with their anatomy!
Bud, Sherry, and I said goodbye to Jim at the Airport Hotel at Don Muang International Airport at the end of our Thailand journey. He was off to Hanoi and the three of us were Phnom Penh bound.
While Sherry stayed with friends, Bud and I holed up at the Cambodiana Hotel, purportedly the safest hotel in what was still cowboy town. And still, the hotel wasn't safe enough to not have guards on each floor armed with M-16s. You didn't go out at night on foot, and you made damn sure that the hotel car took you where you were going and picked you up when you wanted to come back.
Unlike Vietnam, where the cyclo drivers adopt you for an honest pay off at the end of your journey, the cyclo drivers in PP were known to ride you down some dark alley, stop, beat the crap out of you, and steal your money.
I interviewed hotel manager Helen Lim for a piece I wrote on Cambodia for the Straits Times of Singapore. "You journalists always insist on going into dangerous places where you shouldn't go, and God bless you if you do," she told me in the course of our interview.
Speaking of going into dangerous places, I said hello to then CNN field reporter Peter Arnett in the elevator of the Cambodiana one night. I also got called a traitor by a spook in the hotel bar when I told him I'd done two tours with the Israeli Defense Forces. Damn! One less friend in the world!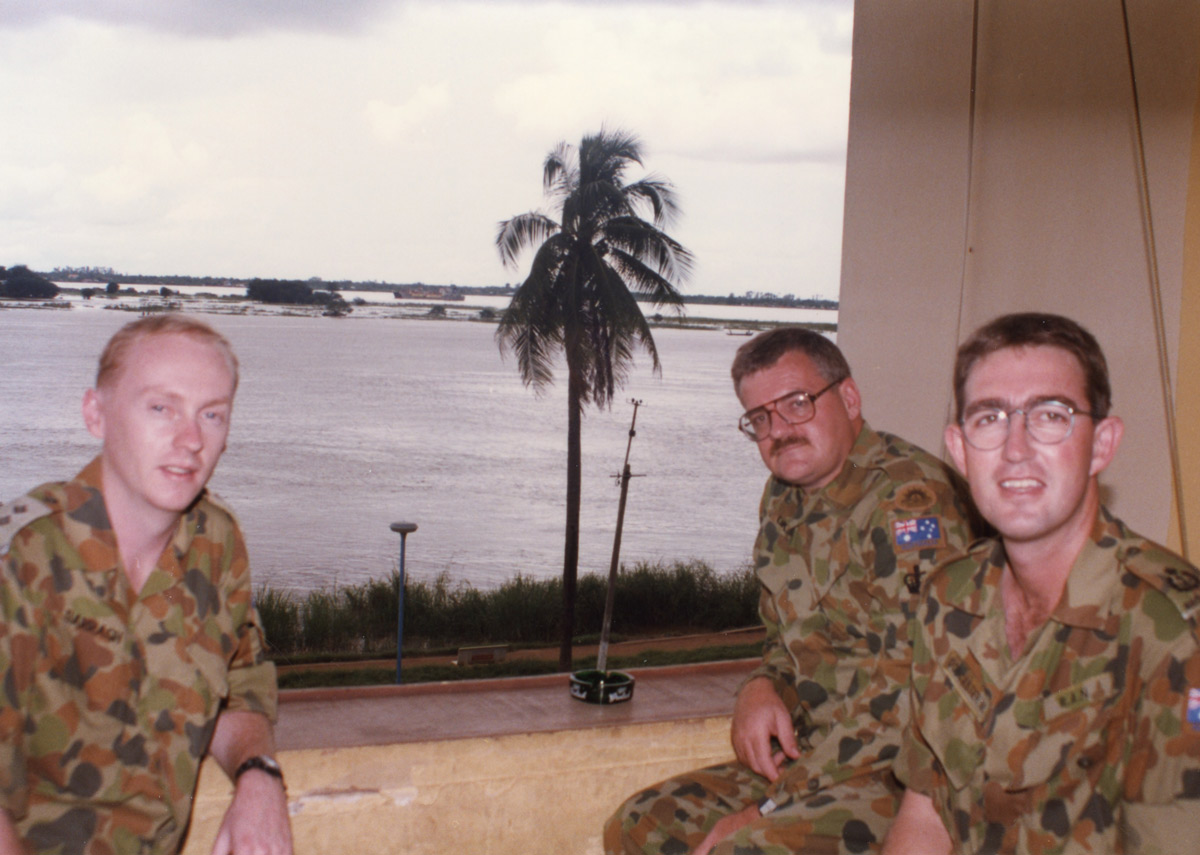 One of the places that was not dangerous was the Foreign Correspondents Club, which overlooked the muddy Mekong River. In addition to local and foreign journalists, it was also the watering hole for UNTAC (United Nations Transitional Authority Cambodia) troops, embassy types, and backpackers alike.
And being that the windows were glassless, hundreds of geckos, the lizards American GIs in Vietnam dubbed "Fuck you lizards" for the noises they made at night, frequented the place.
The FCC was the first place I ran into renowned British Vietnam War photojournalist, Tim Page. I would meet Page again in Washington, D.C. a year later, when I made my first pilgrimage to the Vietnam Memorial along with him and our mutual friend Sergio Ortiz, USMC combat correspondent based at the Da Nang Press Center during the war.
The FCC was where Bud and I lunched with Sherry's friend, the economic attaché at the American Embassy, who told us, "There are still Khmer Rouge in Phnom Penh. They've just traded in their AK-47s and gone into business."