FALLEN SOLDIER

Colonel James "Nick" Rowe
Part 1 — The Man in the Arena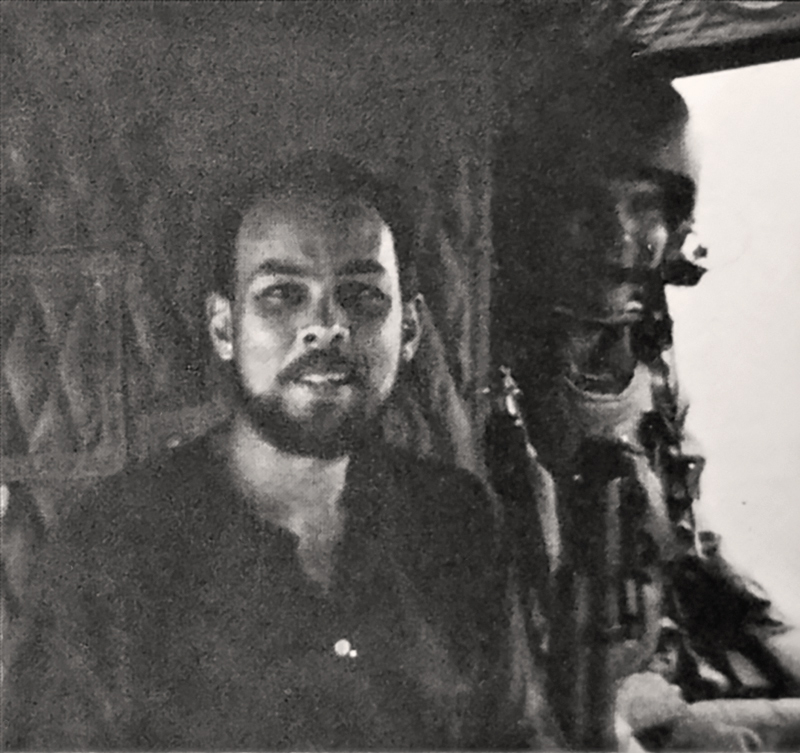 By Greg Walker (ret), Special Forces
Far too many U.S. military officers have been the targets of assassination over the last several decades. But few have attracted attention like the murder of Colonel James "Nick" Rowe. Rowe had accepted an assignment that many of his close friends felt was too dangerous for the former POW to consider, much less embrace as an overseas posting.
James "Nikki" Rowe was born in McAllen, Texas. He was one of three children although both his sister, Mary Alice, and elder brother, Richard, died at early ages from natural causes. It was Richard's death during his last year at West Point that had the most profound effect on six-year old Nikki, who during the military funeral in McAllen told his grieving mother, "I'm not going to die. I'm going to do the things my brother wanted to do and never had the chance."
Rowe graduated from West Point in 1960 as a second lieutenant in field artillery. Already a graduate of the Army Airborne and Ranger courses, Lt. Rowe went on to attend the field artillery Officers Basic Course at Fort Sill, Oklahoma. It was there Rowe became aware of a unit called Special Forces. "A recruiting team asked for volunteers to go to Special Forces," recalls Susan Rowe, Nick's second wife. "Nick was one of the six who were chosen out of all those who volunteered. He was always interested in doing something new, and the Green Berets were definitely new at that time."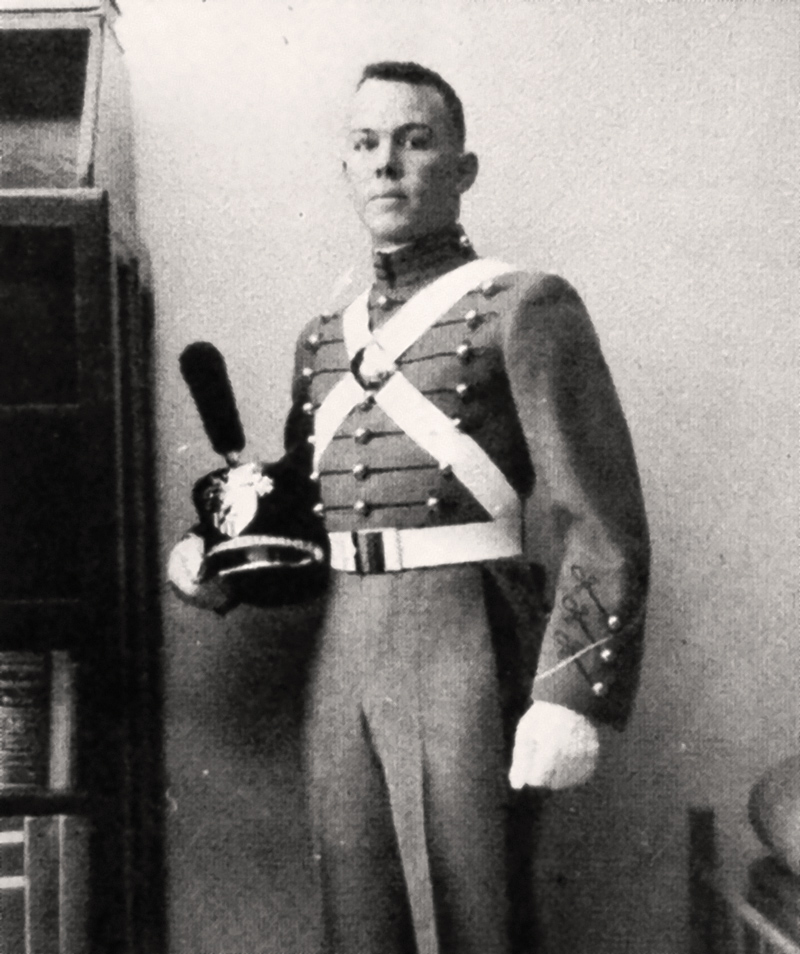 First sent to the Defense Language School in Monterey, California, Rowe studied Mandarin Chinese. While at DLI he was promoted to 1st Lieutenant. Finally arriving at Fort Bragg, where no Special Forces Officer Course had yet been developed, Rowe attended the Enlisted Special Forces Qualification Course. After graduation, he attended HALO school. In 1962 he served as assistant Group adjutant at the 7th Special Forces Group (ABN), then as an executive officer on a Special Forces A-team in 5th Group (A-23).
Special Forces operations were still in a stage of relative infancy when Rowe's 5th Group detachment was deployed to Vietnam in 1963. American advisers could not call on U.S. jet and artillery support in the manner they would be able to by 1966. Nor could they count on American conventional force combat units to come to their aid when their isolated A-camps were attacked.
Sent to a remote camp 16 miles inside the Viet Cong controlled Mekong Delta, it was A-23's responsibility to work with and train their Vietnamese Special Forces counterparts, the LLDB, in combat operations against the entrenched Viet Cong. Three months after landing at Tan Phu, Nick Rowe was captured along with Captain Humbert "Rocky" Versace and Special Forces medic, Sergeant Dan Pitzer. Their capture, on October 23, 1963, occurred after an intense firefight outside the wire at Tan Phu.
"I believe the VC knew we were with Special Forces within several days of our capture," recalled Dan Pitzer. Rocky, Nick and I were picked up along with several LLDB people. There's no doubt in my mind they told the VC who and what we were. But Special Forces, or SF, was so new to them [the Viet Cong] that it just didn't mean that much at the time. Dan Pitzer would spend four years as a POW along side Rowe in the U Minh Forest ("Forest of Darkness"). Pitzer, who would later join Rowe at the newly formed U.S. Army Survival, Escape, Resistance, Evasion (SERE) school at Fort Bragg, came to know Nick better than anyone.
"We got closer than brothers do during that time," Pitzer told me. "POWs come to rely on each other for everything, and in doing so they exchange things about themselves that no one else would ever hear about. When I went to visit Nick's parents after my release in 1968, I didn't need a map of McAllen or anyone's instructions on how to get around. Nick had told me everything about McAllen, it was as if it was my hometown, too."
During his five years as a POW, Rowe fought to sustain not only his own life and sanity but that of his fellow POWs, as well. Pitzer served to gauge each prisoner's mental and physical health, advising the young lieutenant as POWs rotated in and out of the jungle camp. Rocky Versace, fighting the VC's attempts to force him to betray his country to the bitter end, was finally executed along with "Green Beret" Ken Roraback (pictured at left) on September 25, 1965. Upon hearing of the executions Rowe began his own war against those holding him, supporting it with a cover story that did not mention his Special Forces background.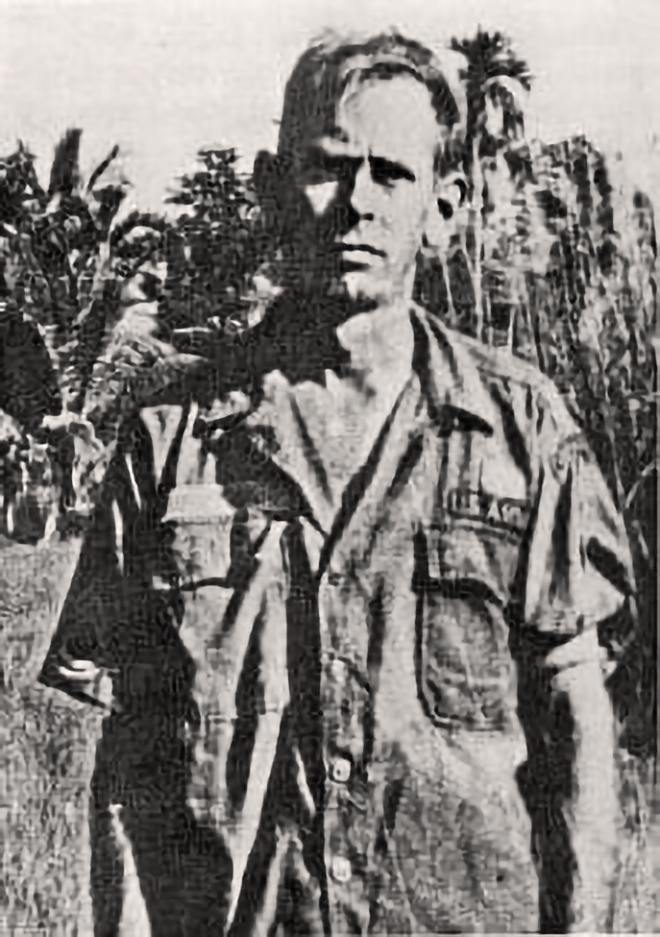 On December 31, 1968, after five years of imprisonment, his last year spent in total isolation, Nick Rowe made his fourth attempt at escape. He was successful. He later recounted that the circumstances leading up to his rescue began with the revelation that he was indeed a Special Forces officer. The tip came from U.S. anti war protesters with ties to the North Vietnamese. When his true identity was learned of, a set of orders came down mandating he be turned over to a higher cadre than the regional level which he'd been held at until then. "At Zone there was no pretense of leniency and humanitarianism," he wrote in his autobiography. "There was a harsh, unyielding process of deliberately breaking a man. If a prisoner still refused to comply, it became tantamount to ordering his own execution."
On the day of his rescue, Rowe was being moved toward a transfer point by his Viet Cong guards. He was sure he was to be executed since he had no intention of caving in, although there was no execution order. Dan Pitzer supported Rowe's belief in this assumption. "After Rocky's execution we were told that it was not the policy of the Front to kill prisoners. Versace and Roraback were killed in retaliation for several VC killed in Danang. What they did tell us was they didn't have to ever let us go. That they could keep us forever."
A surprise air strike gave Rowe his chance at freedom. He disabled the single guard assigned to move him and managed to signal an attacking gunship using his now-bleached white mosquito netting. Still, almost "lit up" because he was wearing black pajamas, he became the object of the Airborne Commander's wishes to capture a live VC. Minutes later Nick Rowe was high above the Forest of Darkness, his promotion to major and a ticket back to the United States less than 20 minutes away.
Once on the ground, Rowe debriefed a combined force of Vietnamese Rangers and American advisers. He volunteered to fly back to the area he'd been held for five long years in, this to assist a combined assault force hoping to locate other POWs or recover any information about them that would help with future rescue operations.
Much later Rowe recalled it wasn't until he'd climbed into the Army jeep after his rescue that he realized with certainty he was finally a free man once again. He would tell those SERE students going through the course he was responsible for that in his role as a U.S. Army officer, "The minute I put this uniform on, it says I am expendable."