FALLEN SOLDIER

Colonel James "Nick" Rowe
Part 2 — Death in Quezon City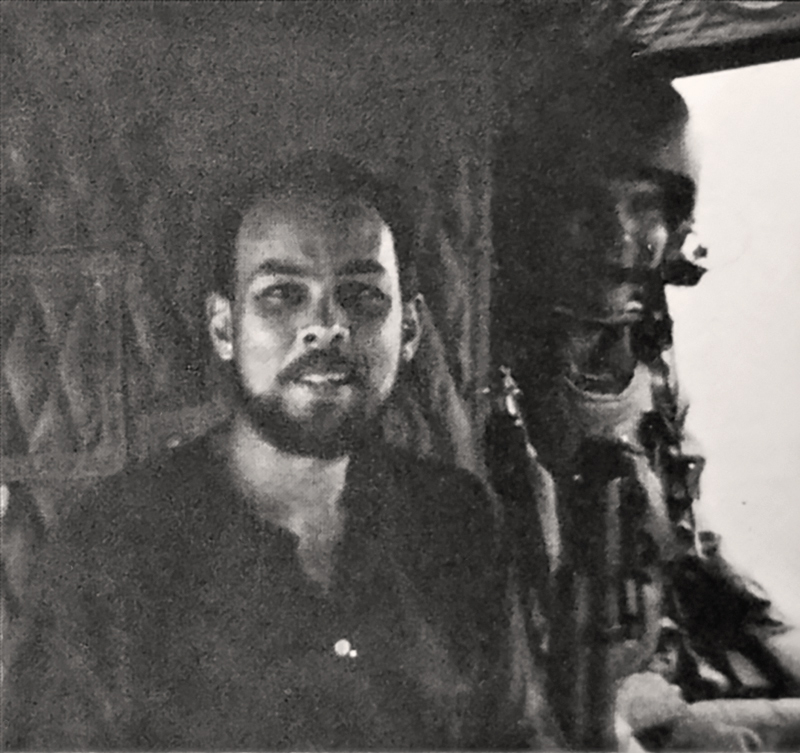 Part I – Fallen Soldier
SERE flourishes and Nick Rowe is offered another opportunity to serve overseas. Despite the knowledge there was now a North Vietnamese bounty on his head in lieu of his successful escape from captivity, Rowe accepts assignment to JUSMAG in the Philippines. Fast approaching the point in his career where he could no longer expect to be a field commander, he tells former Green Beret and specialty knife designer, Al Mar, that the JUSMAG assignment could be his "last hurrah", meaning once it was over he'd again be forced to become a "paper pusher".
Part II – Death in Quezon City
By Greg Walker (ret), Special Forces
"Colonel Rowe being a key official in the JUSMAG is a direct participant in the U.S. designed 'total war' counterinsurgency program of the Aquino regime. JUSMAG is responsible for the overall planning, supervision and implementation of U.S. military assistance and training, as well as giving clear support to the AFP fascist military actions against the revolutionary forces and the Filipino masses." — Rolly Kintanar, Chief of Staff, New People's Army, 22 April 1989
"I'm either number 2 or number 3 on their list at JUSMAG and have taken the actions available to me to make it more difficult for them…Their targeting instructions are for an officer, involved In the counterinsurgency effort. DAO and JUSMAG are ground zero. It is many things here, but not dull." — Colonel James "Nick" Rowe, Letter to CSM Dan Pitzer, 7 April 1989
The joint U.S./Filipino investigation into the assassination of Nick Rowe was in full swing when CSM (ret) Dan Pitzer, Rowe's fellow POW in Vietnam for four long years and now the senior civilian SERE instructor at Fort Bragg, North Carolina, called me. Susan Rowe, Nick's widow, wanted to do a public story about her husband and his murder just months earlier. She would meet with me but only with a public affairs officer from the Special Warfare Center initially present, Dan said. Ms. Rowe would not discuss specific details of the assassination due to the official probe taking place. However, I could access newspaper accounts, personal letters and interview friends of Colonel Rowe who had first-hand information they wanted to share.
I would be staying with CSM Pitzer and his wife, Gail, during my visit to Fort Bragg. Dan and I had become close friends over the years prior to Nick's death and whenever I was in Fayetteville it was understood I had a room at their home. When Dan passed away after a long battle with cancer in March 1995, Gail informed me he had left his silver Special Forces ring to me. I have worn it ever since.
Understandably the Command at the Special Warfare Center was concerned about Susan Rowe, and in retrospect, Dan Pitzer going public. So much so the PAO assigned to monitor my visit called Dan at home the day after I arrived in Fayetteville. Dan reassured the nervous officer by offering, in part, he and I had known each other for years. "I'll vouch for him," Dan said, "Greg's staying with me…as a matter of fact he's sitting here in my living room right now."
After he'd hung up Dan smiled. "They're scared shitless," he offered.
It was time to go to work.
Command Sergeant Command Sergeant Major Daniel L. Pitzer was born Nov. 23, 1930 in Fairview, WV. He joined the West Virginia National Guard in December 1947, and attended and graduated from the West Virginian Public Schools in 1950. During his first year of college, his National Guard unit was called to active duty and moved to Fort Benning, Ga. Staff Sgt. Pitzer joined the active Army, volunteering for airborne training. He received his airborne wings on his 21st birthday. His first assignment was to the XVIII Airborne Corps Artillery as a communications team leader, and later transferred to the 5th RCT in Korea. Following the end of the Korean Conflict, he was transferred to Otsu, Japan, where he was assigned to Headquarters, South West Command, the Infantry School at Fort Benning, the 3rd Armored Division Combat Command "A' in Kirchgoens, Germany, and finally to the 82nd Airborne Division at Fort Bragg, N.C.
He volunteered for Special Forces in 1960 and served as a medic, heavy and light weapons sergeant and team leader on various A-teams during his 15-year military career. He arrived in the Republic of Vietnam in July of 1963. Four months later, while out on patrol with the Vietnamese Special Forces (LLDB), he was wounded and captured by the Viet Cong. He was held as a prisoner of war for four years, gaining release in 1967. One of his fellow POWs was Nick Rowe. On Nov. 11, 1967, after four years of torture and suffering from beri beri, malnutrition, malaria, hepatitis and having lost more than 85 lbs, he was returned to U.S. control.
Upon his return to the United States, he was hospitalized for eight months at Fort Bragg's Womack Army Hospital, and following his release he served in both the 6th Special Forces Group (A) and the 5th Special Forces Group(A). His follow-on assignment was as an instructor with the U.S. Army JFK Center for Military Assistance. He was promoted to sergeant major on April 20, 1972. During this period from 1969 to 1973, he traveled extensively for the Department of Defense speaking to various community groups about the plight of the American POW. He also assisted in the Operation Homecoming for the released POWs in 1973.
Medically retired in 1975, he continued working in the arena of POW affairs, focusing on getting an accounting of those still listed as missing in action. During this period, he assisted the U.S. Navy in the establishment and operation of their Survival, Evasion, Resistance and Escape (SERE) Training Program in San Diego. From 1987 until his death in 1995, he served as an instructor with the U.S. Army John F. Kennedy Special Warfare Center and School's SERE course.
His decorations include: the Silver Star Medal, Bronze Star Medal, Legion of Merit, two Purple Heart Medals, Meritorious Service Medal, Air Medal, Prisoner of War Medal, Good Conduct Medal, National Defense Service Medal, Korean Service Medal, Vietnam Campaign Medal w/60 devices, United Nations Service Medal, Overseas Ribbon, Meritorious Unit Commendation, Master Parachutist Badge and Combat Infantry Badge." – Distinguished Member of the Special Forces Regiment, https://www.soc.mil/SWCS/RegimentalHonors/_pdf/sf_pitzer.pdf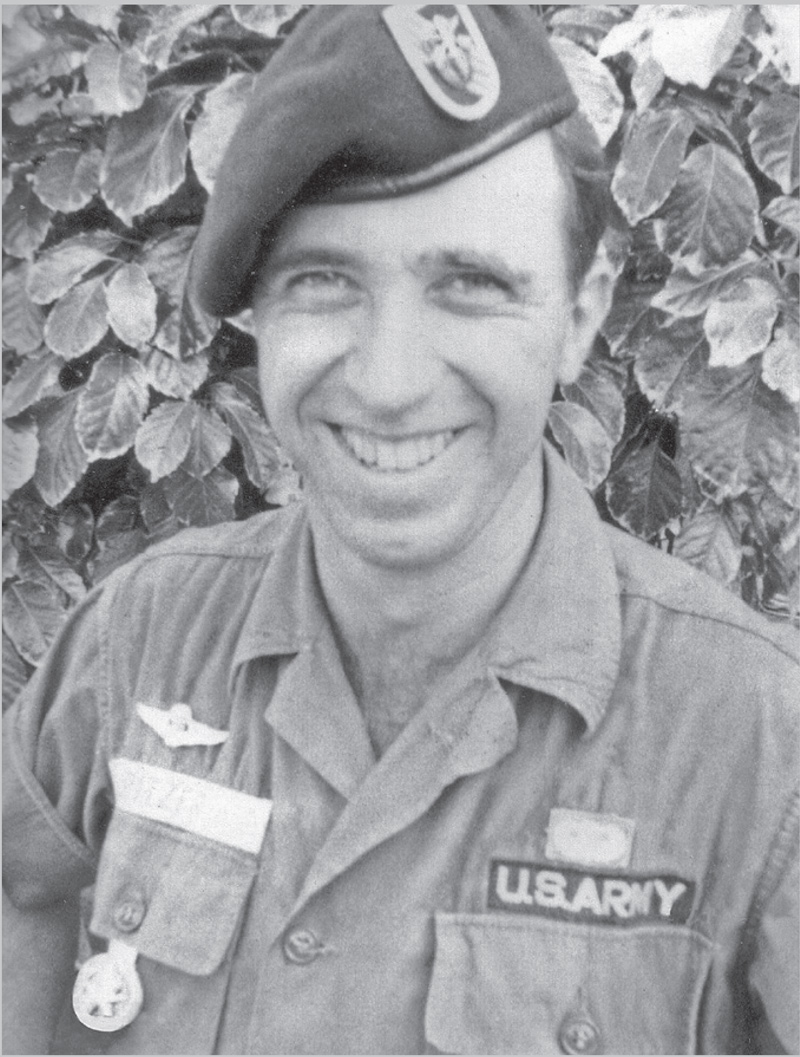 The Joint Military Assistance Group
The Joint Military Assistance Group (JUSMAG) was created in March 1947 under the Republic of the Philippines / United States Military Assistance Pact. It was composed of active-duty military personnel who advise the armed forces of the Philippines (AFP) on military and naval matters. Ground Forces director (GFD) is not a Special Forces assignment, although Rowe had converted his branch specialty from military intelligence to special operations once SO became a career field for officers. Since Rowe possessed a long association with Special Forces and indeed wore the 18-series Crossed Arrows insignia, he could not help but to have been perceived as a "Green Beret" officer once on the ground in Manila.
Colonel Rowe was responsible for overseeing the material needs of