Book Review
The Ground Kisser
By Thanh Duong Boyer
with Lisa Worthey Smith
Kerysso Press
(April 25, 2019)
227 pages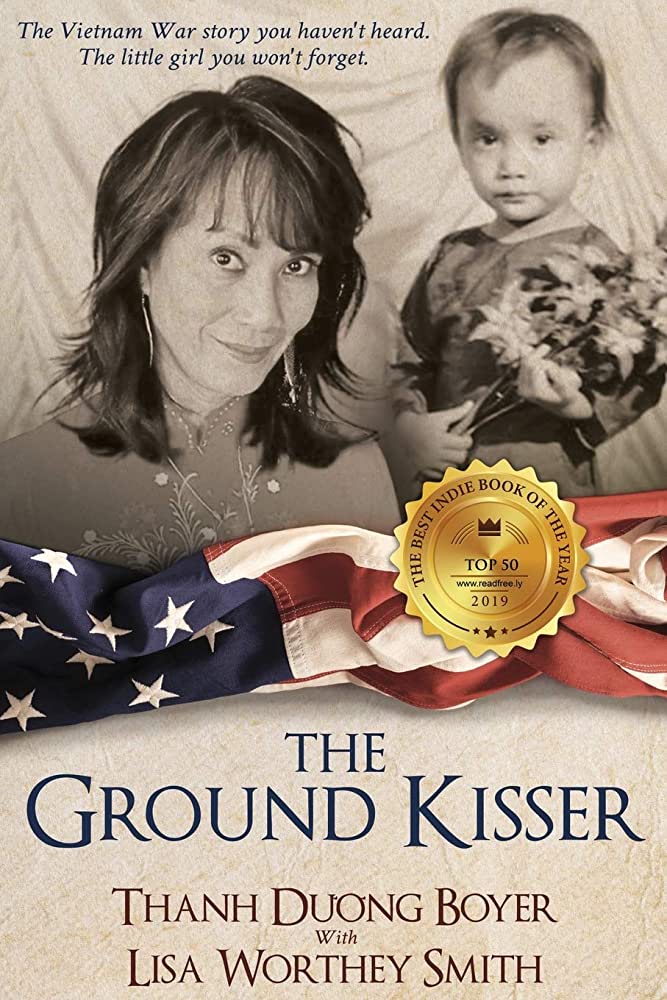 By How Miller
As what we call the Vietnam War ends, Thanh's family faces desperate choices. Should they all stay under the brutal and irrational rule of the communists, or could one or more of them escape and start life anew in a freer country.
Thanh tells how she, as a twelve-year-old, was chosen to be the one to leave, in the hopes of bringing the rest of the family to freedom later. Her escape by boat to Australia was blocked by pirates, who ended up leaving them for dead because a storm was coming. Finally drifting to Indonesia, they were brought ashore to an island filled with other refugees. Immensely glad they had survived, they nevertheless had to persevere through the further tribulations of trying to be accepted somewhere for immigration.
From the first chapter, describing an explosion from an incoming round hitting very close to the school she was attending, you can tell that her description is so personal and detail filled that you can imagine being there. She adds to that the reactions of her family to the trials and tribulations endured throughout the whole process.
It is a tale of someone who grew up in a proud, enterprising family, who enjoyed the fruits of their labors and the freedoms available in South Vietnam. Her family's plight followed the (mis)fortunes of her country as a result of the communist insurgency from the north. As their freedoms were gradually replaced by constantly growing fear, living through the capture of their country and the invasion of Cambodia to end Pol Pot's murderous reign, they searched for ways to escape.
As their desperation grew, they were forced to choose the least bad option. Thanh held the hopes of her family in her twelve-year-old person. Fortunately, she inherited or learned many skills that helped her, including her faith, which she eventually came to embrace and encourage in others. She married a religious man, and they support each other's faith.
First, she had to grow to become a confident woman here in the U.S., so she would finally be in a position to try to get her family here as well. With the help of her wonderful sponsors and her community, she was finally in a position to do that. She also describes many of the challenges that remained and how she endeavored to overcome them.
Ground Kisser is a message about Vietnam, emigration, hopes, hardships and a deep appreciation for the life filled with freedoms we enjoy here, told with kindness and humility. It is a delightful read.
About the Author:
How Miller has served as the editor of Chapter 78's Sentinel since January 2021. Read How's Member Profile to learn more about him.