Book Review
ALPHA: Eddie Gallagher and the War for the Soul of the Navy SEALs by David Philipps
By Kenn Miller
When I first saw the title ALPHA on the library shelf, I picked this book up hoping that it would be about an alpha wolf or a silverback gorilla.
Instead "Alpha" stood for Alpha Platoon, SEAL Team 7, and perhaps for Eddie Gallagher, the platoon chief, who stabbed an enemy prisoner to death, bragged of shooting a little girl, and apparently made a hobby of shooting civilian targets. Members of Gallagher's platoon reported their chief to their commanding officer, who was a close friend and defender of Gallagher. When the platoon returned to Coronado from Mosul, what had once been a cohesive SEAL platoon split over Gallagher, and eventually in came the Navy, and civilian lawyers, and a court marshall — Eddie Gallagher became something of a celebrity.
After four days of reading through this long, dense, and depressing book containing so many people it was difficult to keep up with almost anyone except for Eddie Gallagher himself, his apparently perjurious savior, Corey "The Ghost" Scott, and his fan, President Donald J. Trump. But there is a second generation SEAL named Miller whose integrity stands out in this mess.
It is usually fun for current or former Army Green Berets and Rangers to laugh at SEAL Team scandals, but there isn't any humor in this scandal and this book.
While David Philipps obviously worked very diligently on this book, I can't recommend it to readers of the Sentinel. If you yearn for more SEAL scandals you might want to wait a short while. My local librarian says there is a book about the scandals, mistakes, and misconduct of SEAL Team Six (DEVGRU) coming. I think the title of that book is something like "Code Over Country."
I hope that book is more fun than ALPHA was for me.
NOTE: Code Over Country: The Tragedy and Corruption of SEAL Team Six by Matthew Cole has been released and is available.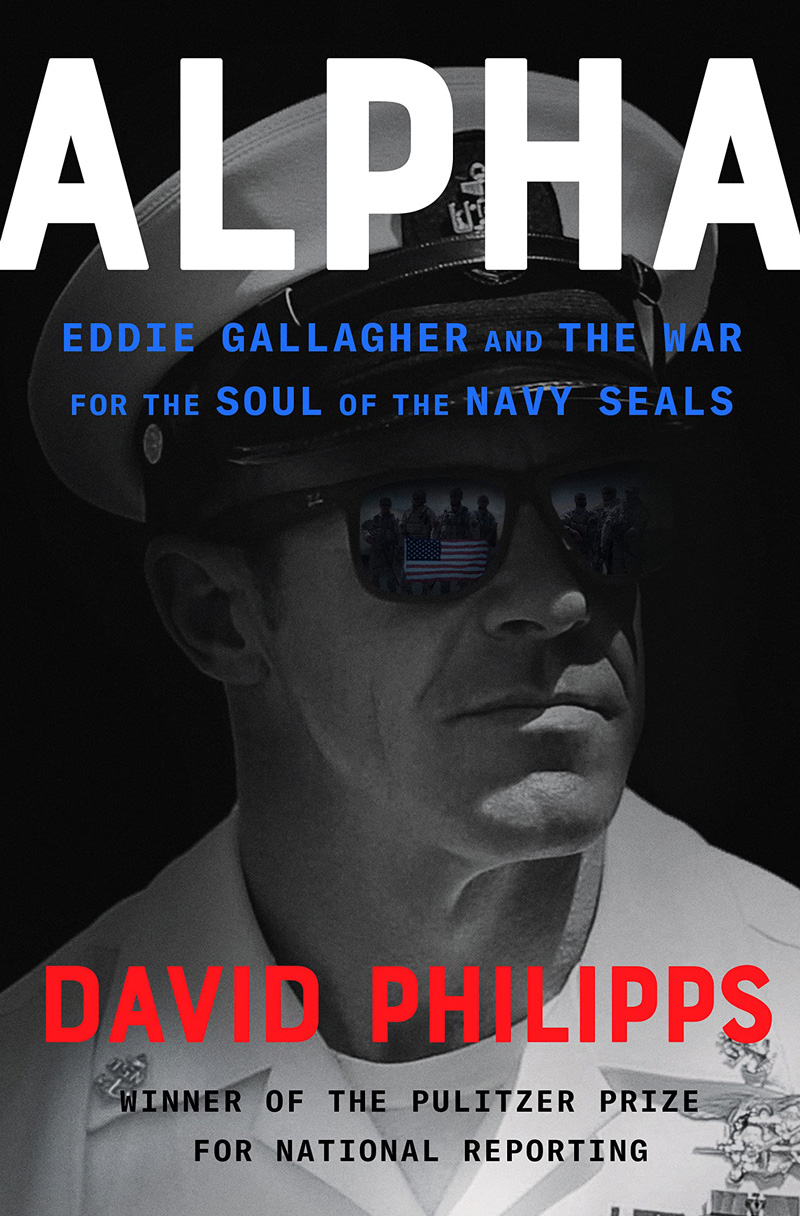 About the Author:
Kenn Miller is a former LRRP and 101st Ranger veteran. He is author of the successful and well-received novel Tiger: The LURP Dog. He is an very active member of Chapter 78 and a frequent contributor to the Sentinel. He lives in Southern California.