By Debra Holm
TeamHouse.SpecialForcesAssociation.org — the Special Forces Association new members-only website, was launched in July 2021.
The new TeamHouse data system was put into place to bring SFA member records into a secure and manageable system. The main benefit for SFA members is connectedness. Members using the website will find the benefits experienced as a member of their local SFA Chapter now possible at a nationwide level.
For those considering whether or not to join SFA, will see how having this members-only access to a nationwide SFA brotherhood sets it apart from other groups supporting the SF community. Many other groups offer programs to assist veterans which are similar to SFA programs. But none provide the means for one-on-one networking on any level.
How the TeamHouse website works for SFA members:
Provides safe, secure, nationwide networking for our unique population.
Bridges the gap between those in and out of uniform — offering opportunities for service and assistance to both active and inactive members.
Members can list businesses and locate other SF-friendly businesses.
Members can find mentors to help with civilian transition.
Members exiting the military can find support the SF4Life programs.
An ever growing list of SF Brotherhood resources
How to participate in the TeamHouse network.
Following the steps that follow will enable you to fully participate in the TeamHouse network and will enable other SFA members to locate you.
Log into the TeamHouse website at teamhouse.specialforcesassociation.org
Login information was emailed to all SFA members in July. If you missed the email, simply click the Forgot My Username/Password button. If you have a problem logging "Click here" for assistance.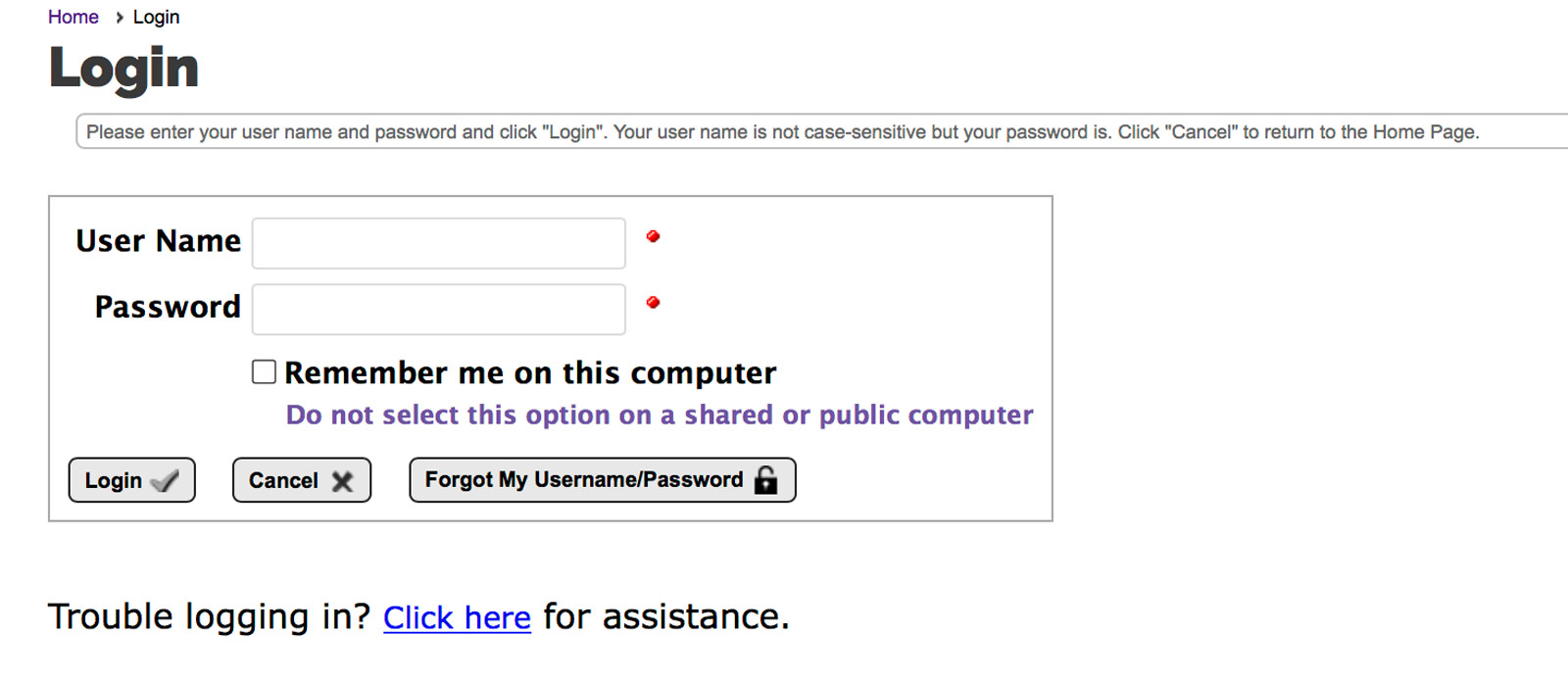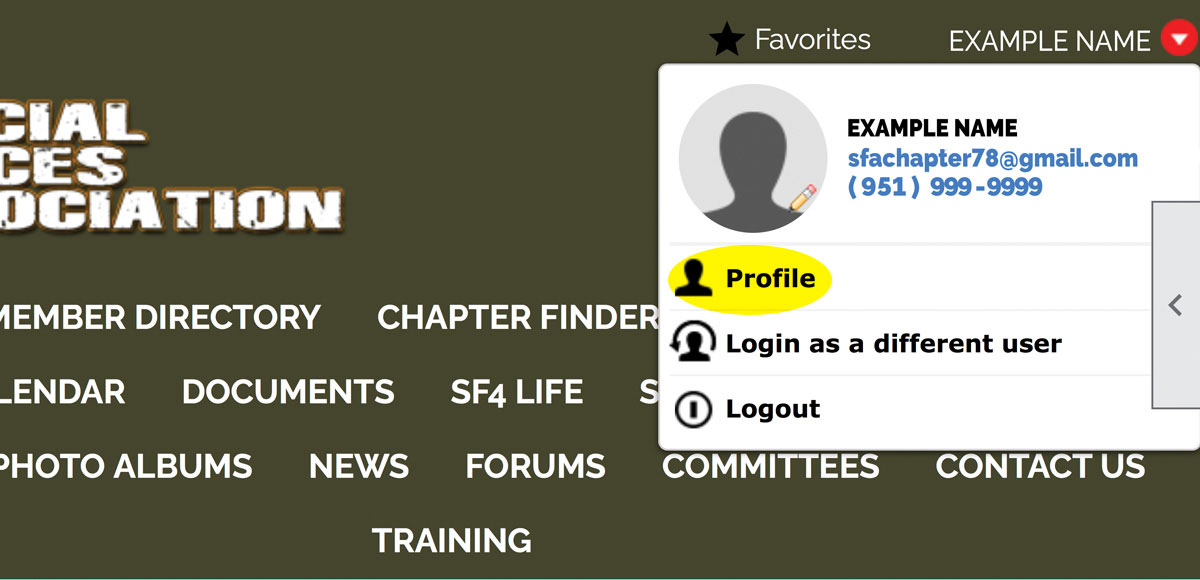 Member Profile Dashboard:
After selecting "Profile" you will enter the "Member Profile" dashboard. This is where information critical to your participation in the SFA TeamHouse is to be entered. It is important that you check and update the sections (highlighted in yellow) — "Basic Member Information," "Standard Member Directory," "Business Directory," and enter "Interests" in the "Your Website Functions" section.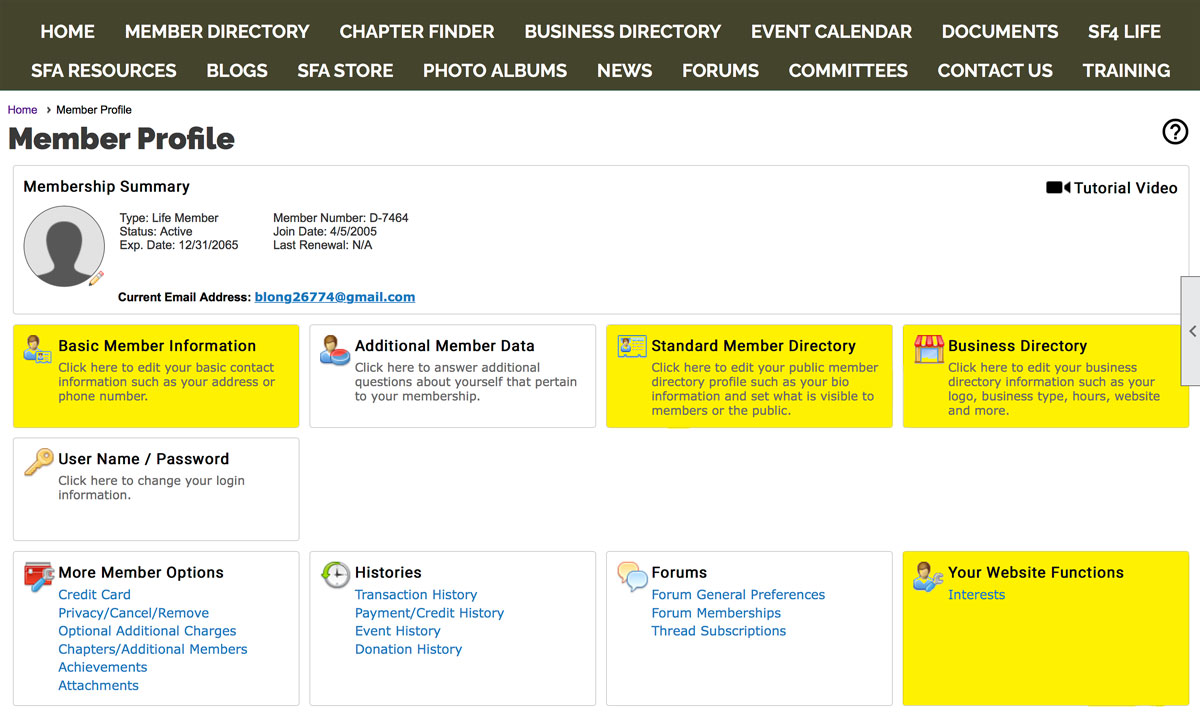 3. Click on "Basic Member Information": Verify that your name, address, phone numbers and email address are correct. In "Other Information" indicate whether you would prefer the newsletter (The Drop) in print or that you will download it from the website (The Drop is found in "Documents").
4. Click on "Standard Member Directory": In General Info: the "Visibility" setting is very important because it designates your visibility on the website directory. The default is set to "Do not list me in the directory." If you would like to fully participate in the SFA TeamHouse network this must be changed. There are several options available in the dropdown menu (see illustration at right).
You may also enter add a photo and a biography to your profile. For your biography, while your military history is important, don't underestimate the value of your post-military life. Share what you've done since you retired from the military and what you are doing now.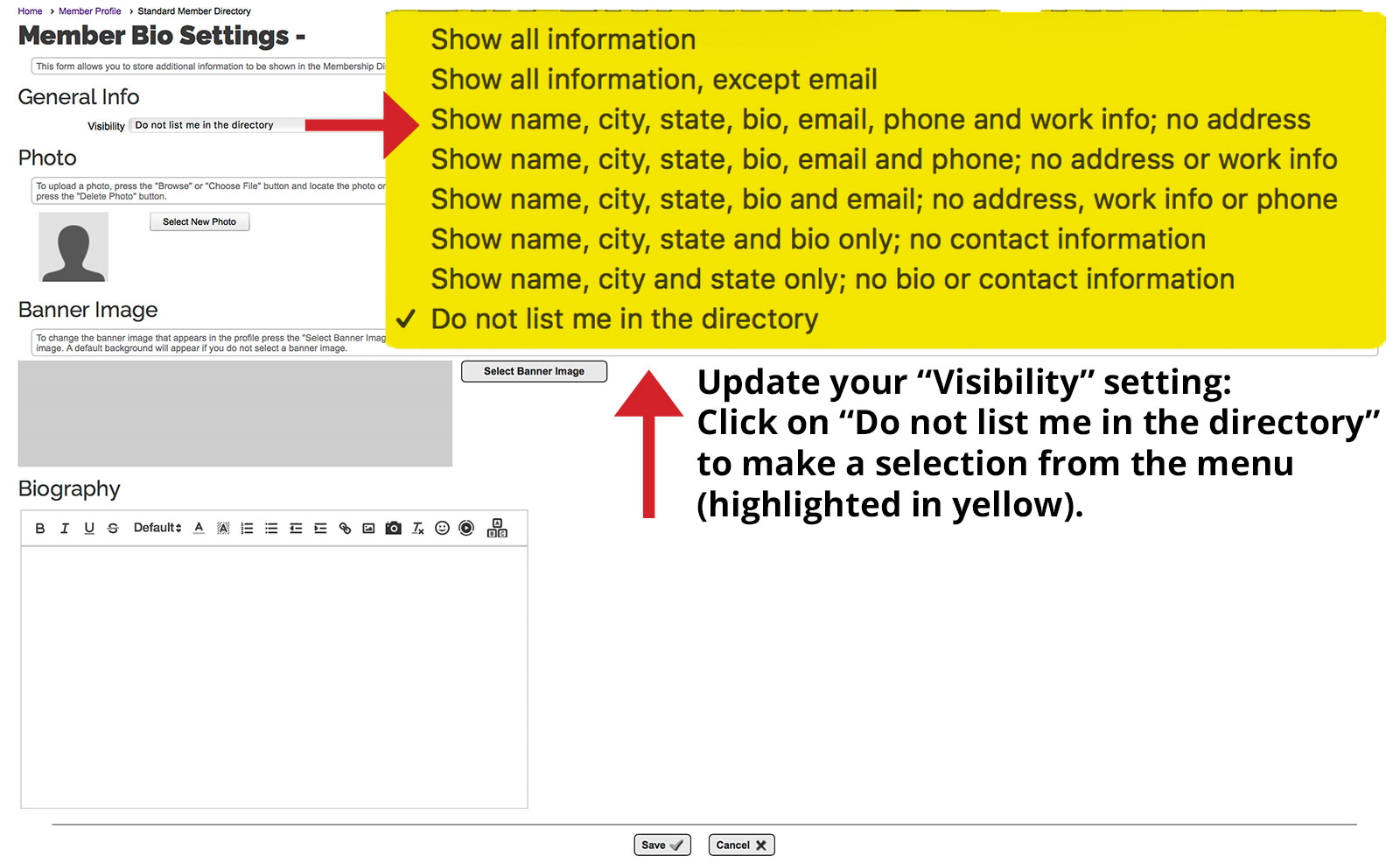 5. Business Directory: Enter up to five businesses to your profile in this section. This information will be helpful to not only TeamHouse members in your local area, but also members that may be moving or visiting your area. Since the inception of the network, this directory has been used in many instances by members to contact businesses outside their home area.
6. Your Website Functions: Click on "Interests" to enter information that will be helpful to TeamHouse members in a number of ways. The entries in this area can be helpful to those seeking out those will common backgrounds, special knowledge mentors and specific Chapter contacts (Chapter SF4Life Consultant and Officers).

Once you've completed these steps, you are able to participate fully as a member of SFA's TeamHouse network.
Need help completing these steps or have questions? Contact your Chapter's TeamHouse Consultant.
About the Author:
Debra Holm, an honorary member of SFA Chapter 78, has been the art director and graphic designer for Chapter 78's monthly Sentinel since 2012, and is also the webmaster for the chapter.