A Tribute:
Chapter 78 Celebrates and Honors the Life of
SGM (ret.) Bruce Long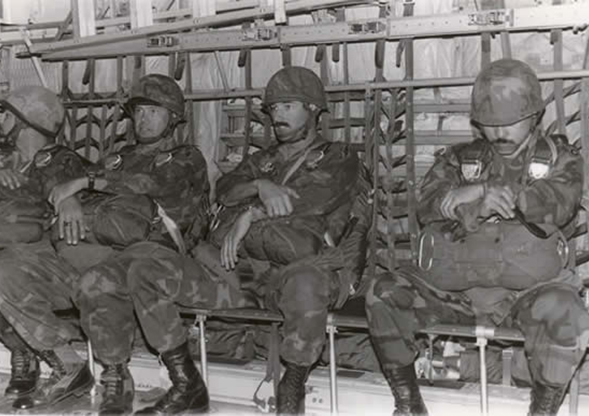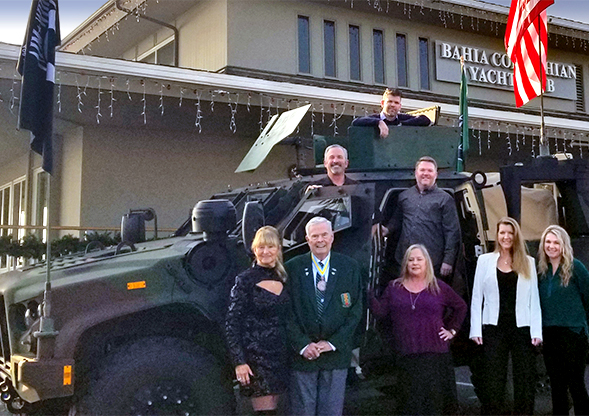 On October 14, 2022, Chapter 78 members, along with family and other friends, said goodbye to SGM (ret.) Bruce Dale Long, former three-term Chapter President. Bruce passed away on September 14, at the age of 80, surrounded by family and friends. He had fought a courageous battle with cancer over the past couple of years, offering an example of how one could face life's challenges with a smile and determination.
Bruce's member profile from the Chapter 78 website tells his story:
"It all began in 1961 when Bruce joined the Army and jumped out of airplanes at Fort Bragg, NC. in 1962. SGM Long served thirty years in the United States Army, both active duty, Reserves and National Guard. SGM Long's active duty assignments include 82nd Airborne division, 173rd Airborne Brigade (LRRP) later to become N Co, 75th Rangers, 46 Co Special Forces Thailand and the United States Civil Affairs Command at Ft Bragg, N.C. during Desert Storm. SGM Long's foreign deployments include Thailand, Korea, Panama, Canada and Okinawa. While serving in the Special Forces Reserves and National Guard his duties included Team Sergeant, Battalion Support First Sergeant, Battalion Operations SGM, Company SGM, and Battalion SGM."
Bruce goes on to list the military schools he attended: 82nd Airborne Raider course, MACV Recondo School, Special Forces 'Q' Course, Operations & Intelligence Course, and the First Sergeant's Academy.
After his honorable discharge in 1969, he joined the Westminster Police Department, where he went on to become a Detective and a member of their SWAT team. During this nearly 10-year period of his life, he completed his Bachelor of Arts with a Major in Criminal Justice at California State University Fullerton and his Master of Arts at Pepperdine University. He also attended the FBI Training Academy in Quantico, VA.
In 1977, he joined the US Army Reserve, serving with the 12th and the 19th Special Forces. He retired in 2001 as a Sergeant Major, with 32 years of dedicated service to the US Army and Special Forces.
Not long after, SGM Bruce Long joined the Special Forces Association. He served as Chapter 12's President from 2006 to 2008. He joined Special Forces Chapter 78 in 2012, eventually serving as Chapter President for two terms.
From the start, he was an active, engaged member of Chapter 78. He became involved in the Chapters efforts to support the Green Beret Foundation, helping to organize and participating in multiple fundraising activities. For example, when the chapter decided to join the major Sporting Arms demonstrations at Raahauge's Shooting Range in Ontario, CA, Bruce manned the Chapter's booth, discussing Special Forces history and our goals with members of the community who participated in the weekends activities.
In his first term as Chapter President, inspired by his tenure as SGM in the local Reserve and National Guard SF units, he was instrumental in the establishment of Chapter 78's relationship with Company C (formerly Company A), 19th Special Forces Group, Airborne.