A Combat First:
Army SF Soldiers in Korea, 1953-1955
Part 2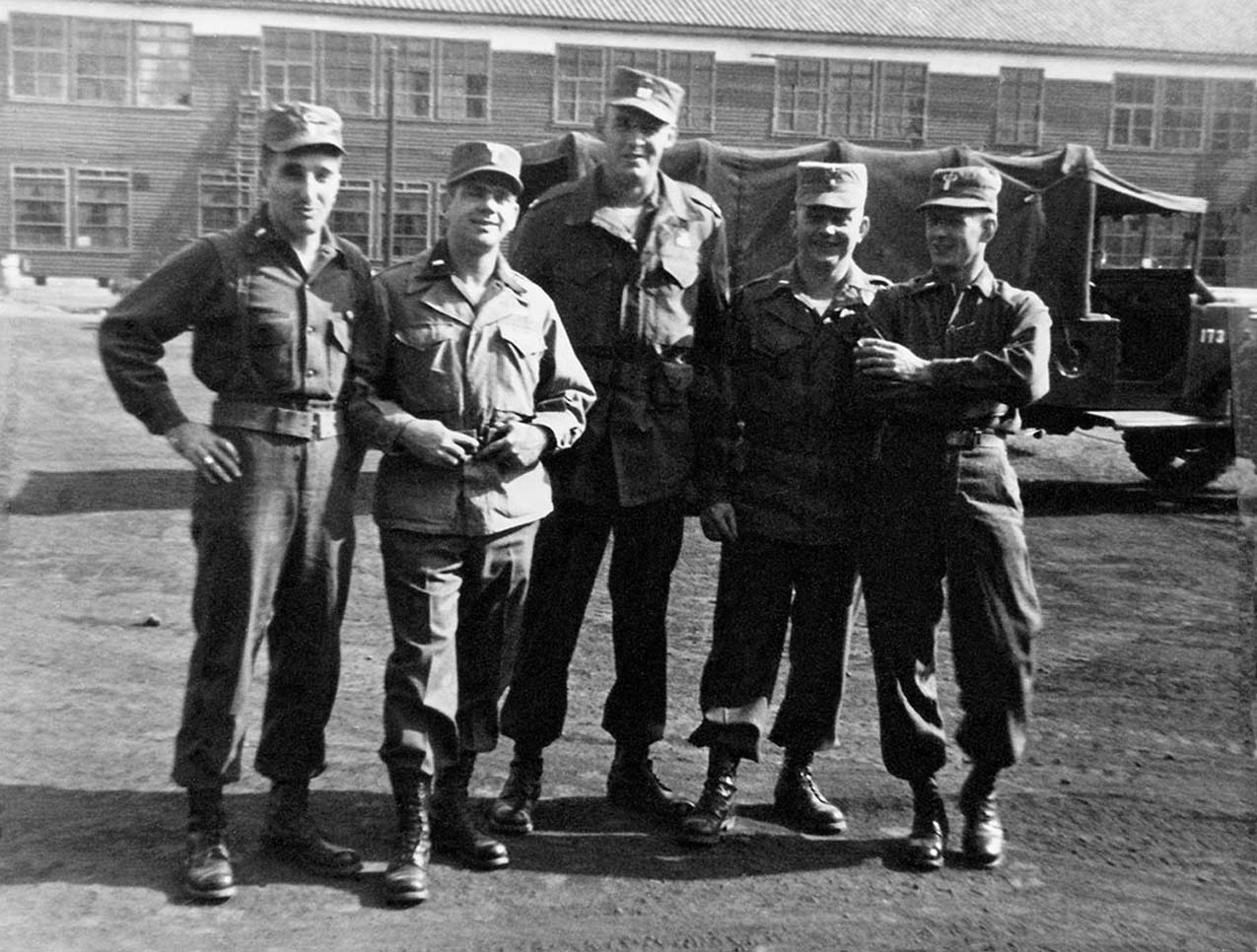 Part I — A Combat First
In "A Combat First" Kenneth Finlayson for ARSOF's Veritas magazine, brings out the details of that inception of PSYOP and SF as enduring institutions within the army. Ultimately, 99 Special Forces men, (77 officers and 22 enlisted soldiers) deployed from Fort Bragg in five groups between February and September 1953. Thus SF began its first combat roles under that name. 
By Kenneth Finlayson
From the ARSOF publication, Veritas, Vol. 9, No. 1, 2013
https://arsof-history.org/articles/v9n1_sf_in_korea_page_1.html
The lack of quality equipment did not significantly affect UW operations. At this late stage of the war (mid-summer 1953), the interest in fighting was rapidly waning. The Special Forces soldiers focused on training the PIRs. The large guerrilla presence on the islands figured prominently in the Armistice negotiations. The presence of anti-Communist elements on islands off their coastline particularly rankled the North Koreans. Post-Armistice control of these islands was a contentious issue. Consequently, the U.S and South Korea continued to keep a military presence on the off-shore islands during the discussions.
The Special Forces personnel in the first three rotations experienced a higher operational tempo and a greater threat from the Communist forces. Two Special Forces soldiers in the early cycles became casualties during operations in 1953. Infantry 2LT Joseph M. Castro with WOLFPACK 8 was killed on 17 May 1953 while crossing a rice paddy dike during a daylight operation on the mainland. Infantry CPT Douglas W. Payne died on 21 July 1953 when his base on Sui-do was attacked and overrun by North Korean forces. These were the first two Special Forces soldiers to die in combat and the only fatalities among the SF deployed from Fort Bragg. After their deaths, guerrilla command directed American advisors to "use judgment and caution" if accompanying their guerrilla elements during operations on the mainland.32
Those SF who came in the final two levies from Fort Bragg experienced the war's drawdown. The guerrillas were not interested in being the last casualties of the war. In the months before the signing of the Armistice on 27 July 1953, the number of raids on the mainland declined dramatically. While working with the guerrilla units on the islands was the primary SF mission, not all the Special Forces soldiers ended up as advisors.