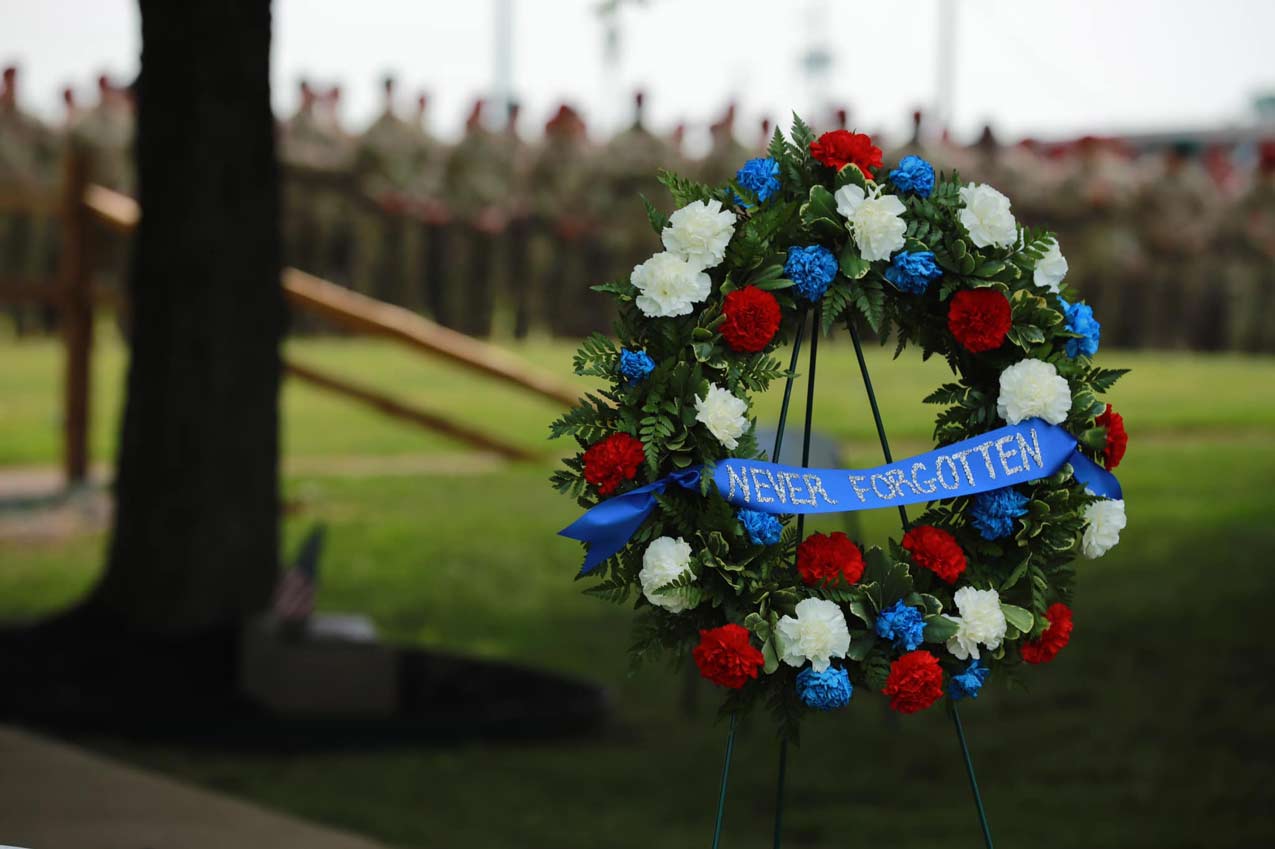 5th Special Forces Group Honors Vietnam Fallen at
Annual Gold Star Ceremony
The annual 5th SFG(A) Gold Star Ceremony, on Gabriel Field at Ft. Campbell, KY, was held on May 21, 2022. The remembrance ceremony honors the lives and sacrifices of our fallen heroes and their families. Along with Gold Star family members, Chapter 78 member John Stryker Meyer was in attendance, along with SOA/SFA members George "The Troll" Sternberg and Doug Godshall, who is SOA President. The ceremony included the unveiling of the 5th SFG Vietnam Memorial.
The trees surrounding Gabriel Field, a parade ground represent a 5th Group soldier who has died in combat. Bronze plaques at the base of each tree are inscribed with the name, date and place of death.
At the ceremony, 5th SFG(A) commander Col. Brent Lindeman made a moving speech, which we hope to be able to post on the Chapter 78 website at a later date. CSM Joshua King spoke and included mention of the Vietnam memorial in his speech. Meyer, Sternberg, and Godshall all participated in the portion of the ceremony related to the presentation of the Vietnam Memorial.