18D Training Today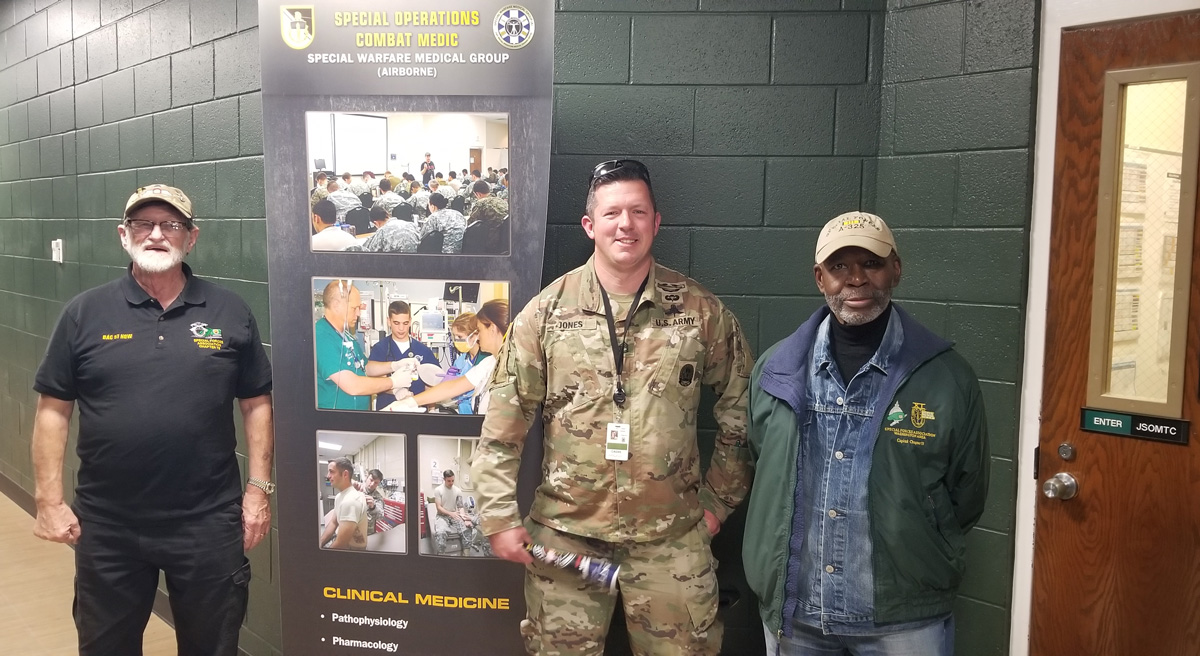 By How Miller
Imagine, if you will, how excited I was to be invited to tour the Joint Special Operations Medical Training Center (JSOMTC) on my trip to Fort Bragg. Training has evolved tremendously since I became a 91B4S Special Forces Medical Aidman in 1968. Their mission is to merely produce the finest medics in the world.
Thanks to fellow Chapter 78 member, Dennis DeRosia, having invited two head trainers, Mike Jones and Pat Buckles, to join his 91B vs 18D presentation at SFACON 2021 in Las Vegas, they were happy to return the favor and continue the process of highlighting what is on offer for today's top candidates. My former teammate at A325 Duc Hue in Vietnam, Lew Chapman, and I were treated like extra special VIPs. We helped return the favor with a presentation of what it was like to be a 91B (medic) and 05B (commo man) on an A team at a fun working lunch in their lecture hall.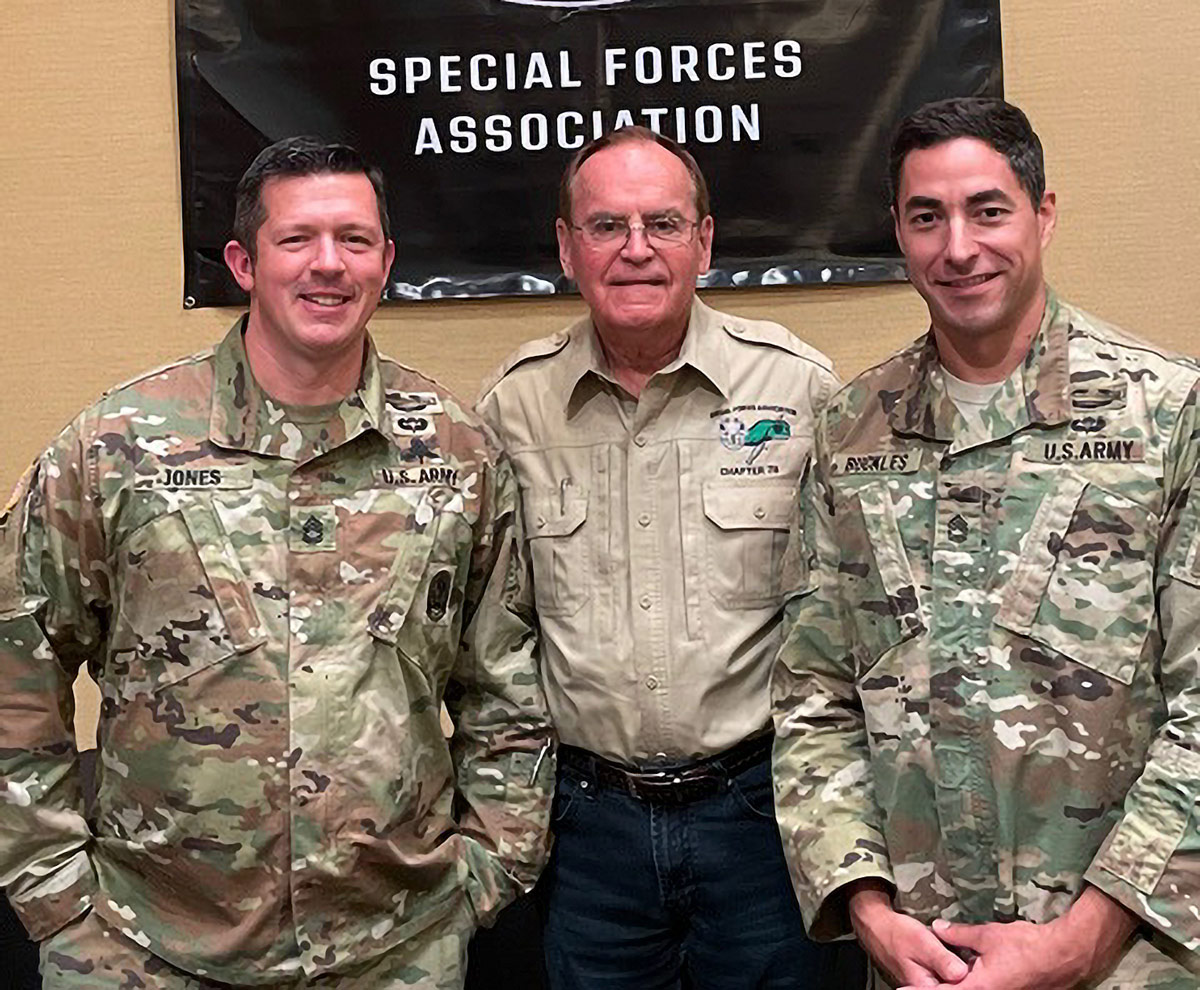 Nowadays this is an integrated SOF training, including providing SOCOM Medics to be Ranger Medics, SOAR Flight Medics, Civil Affairs Med SGTs, and other USASOC Medics, while some will continue on to be 18D Special Forces Medical Sergeants, or Naval Special Operations Independent Duty Corpsmen.
All students go first through the 9-month 68W1 course. That begins with National Registry EMT basic and ends with National Registry Paramedic civilian certification. The civilian certifications are a big improvement for transition back to civilian life after the service. As a 91B in those early days our qualifications were considered more of a state secret, resulting in no civilian authority recognizing our training and accomplishments. That caused many disappointments when trying to build on our experiences when "back in the world". The 68W1 course culminates in testing for civilian certification in (ACLS) Advanced Cardiac Life Support and (ATP) Advanced Tactical Paramedic, which is a good intro to any medical facility. JSOMTC lays claim to the highest pass rate of any school in the country. In order to maintain the 68W1 MOS, every two years they return for refresher and updates and re-certification.
There are many facets to the training, including many medical subjects, hands-on training, and what we used to call OJT at several civilian hospitals. Experiences at the hospitals can vary from ambulance runs and Emergency Room duty to delivering babies and open heart surgery, depending on what is available when they are working in their assigned areas. There is a heavy emphasis on Trauma care.
A lot of the training is now done online, allowing for students to study and self-test at their own schedule. 100 percent correct answers are required to pass on to the next section (Each block requires a 75% GPA to pass onto the next iteration with an academic review board if you fall under the passing GPA), with reviews available to fill in any info that was missed or misunderstood. The pace of the material is intense, requiring focused attention and good scheduling skills, but this method actually allows for less travel and more studying. The instructors also make themselves available by cellphone or email for an unbelievable amount of time.