Specialforces78.com has undergone a significant redesign. This post has some information from the designer to help you find your way around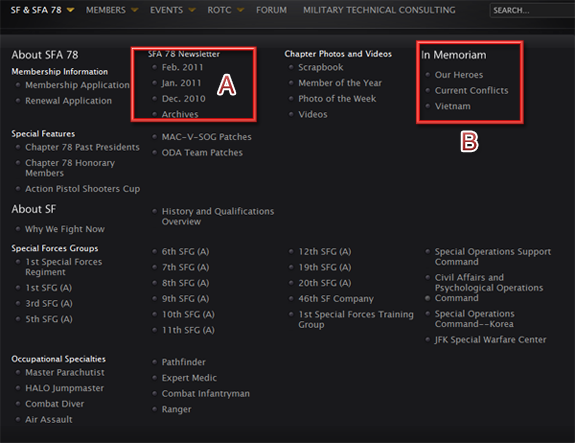 Hovering over a menu item opens a menu similar to the one shown. Item A is a good example of links within a menu. Item B shows links under a header, the header "In Memoriam" is clickable and opens a page also.
[hr_small]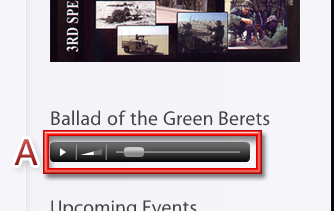 The Ballad of the Green Berets plays upon opening the site. If you need to adjust the volume or pause playback, this item can help you do so.
[hr_small]


The band running across the top of the front page has links to various members' pages, like those found in the Members menu. Use these arrows on the sides to scroll through these links.
[hr_small]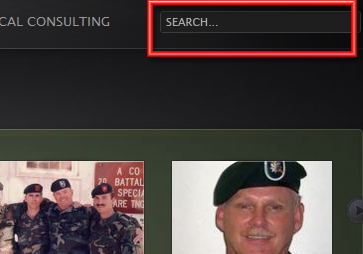 If you can't find something in the menus, try using the search feature. One or two words work best.